Are you looking to seek a luxury adventure in Saudi Arabia? Do you want to make memories that you will remember for a long time? Habitas is a hospitality group for Millennials and travel enthusiasts in Alula that will make your dream come true. Next time you are in the country, seek out the glamor of travel with Habitas Caravans. 
All about Habitas Caravans
Caravans are for people who are looking to seek human connection in their adventures. It brings out the inner child in the guests and brings them together from different spheres. The hospitality experience and eco-friendly designs of Caravans are well known in the Arabian peninsulas. They use airstreams for the sustainable ethos and to travel to unique locations.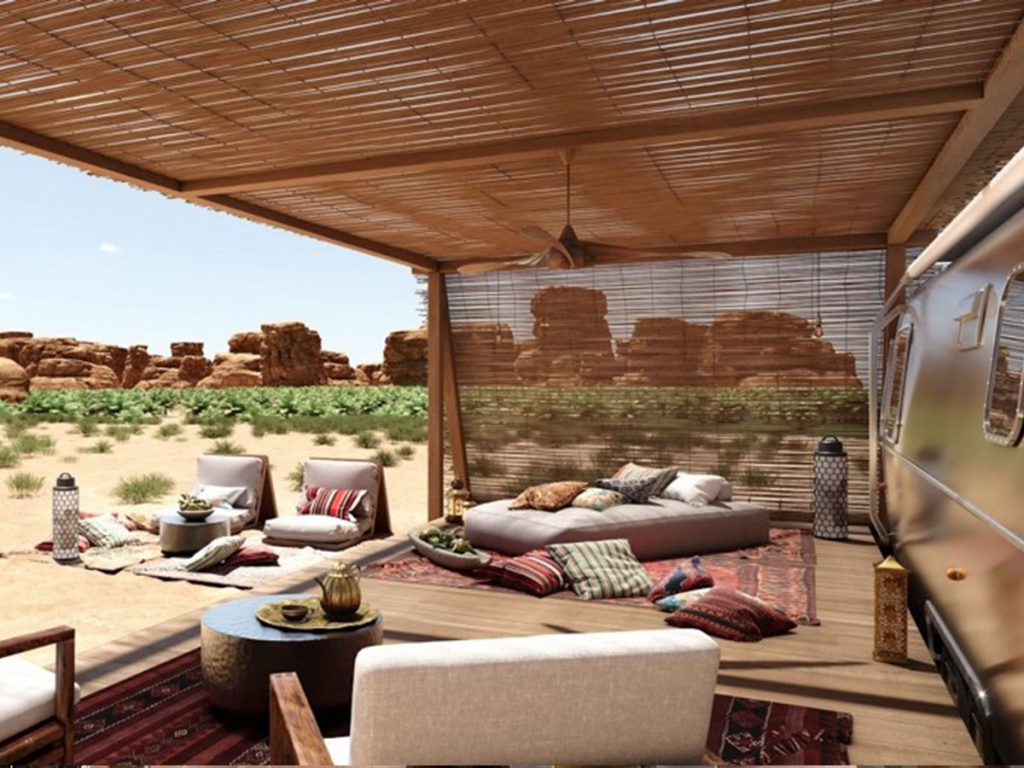 The six pillars of Habitas are music, adventure, culture, learning, and culinary. There is an arrangement of performances, adventure programs, art installations, and cultural and political discourse. If you are fond of the adventures, you can choose from various activities such as desert trekking, stargazing, Arabian horse trek, learning desert survival skills, and canyon crossing. 
If you want to know about the interiors, there are 22 different Caravan rooms in the whole setting. These rooms have chic airstreams and offer different scenery which consists of a private outdoor deck with air conditioners, a good Wifi, a kitchen stocked with items, an indoor lounge, and a private shower for the guests.
Some of the other specialties of such rooms include disco lights, an HD sound system, and coloring books. In other words, they ensure a good time for the guests staying there.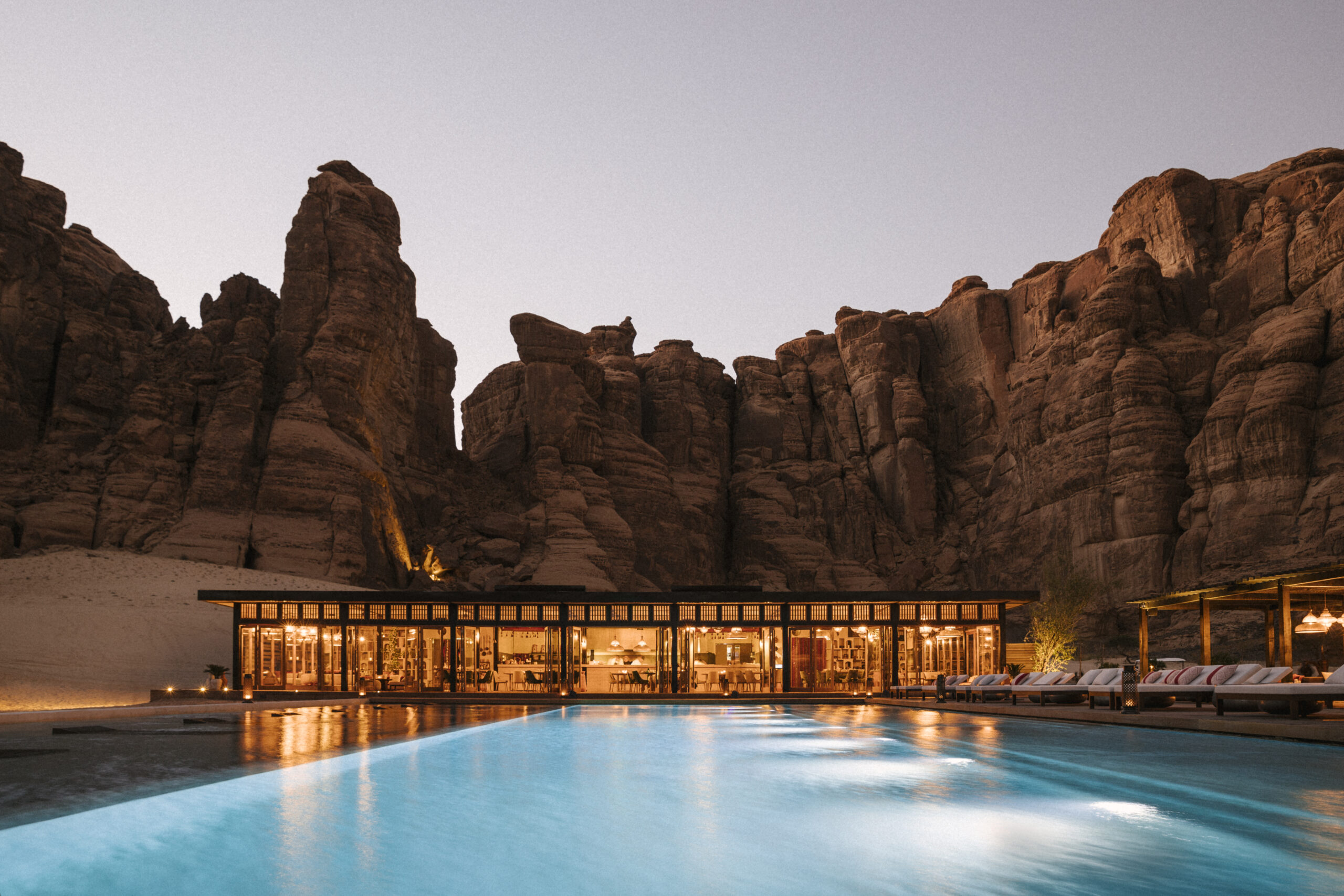 What about AlUla?
AlUla is an old city in Saudi Arabia that has enriching history, culture, and natural heritage. This makes it the perfect HubSpot for the first Habitas Caravan. The founder draws experience for the rooms and settings from ancient Bedouins who used to travel the land. In the gathering tent, there is a U-shaped structure of airstreams. Here, the guests gather together and connect and share the experience.
It is the perfect opportunity to mingle and get to know each other. The interiors consist of different colorful antiques and old heritage crafts from the kingdoms. You can also find books, toys, shisha (a type of pipe for burning tobacco), tea, books, and old games for the guests to interact with during nighttime.
Guests can also sit outside on the circular seats which surround the fire pit. People usually share their stories, sing songs, and interact with each other during this gathering. 
If you are a guest at the Caravan, you can enjoy various amenities such as a game room, fire pit, an outdoor cinema with movie projection on rocks, a yoga deck, and a jungle gym inspired by the desert. You also get three large food trucks, a teddy bear tent, electric bikes, a gathering space, a library, and a food court.
With the spa and morning yoga program, this facility ensures that you stay healthy and fit in your adventure as well. You can also participate in rituals like essence making, stargazing yoga, and the Desert clay circle ceremony.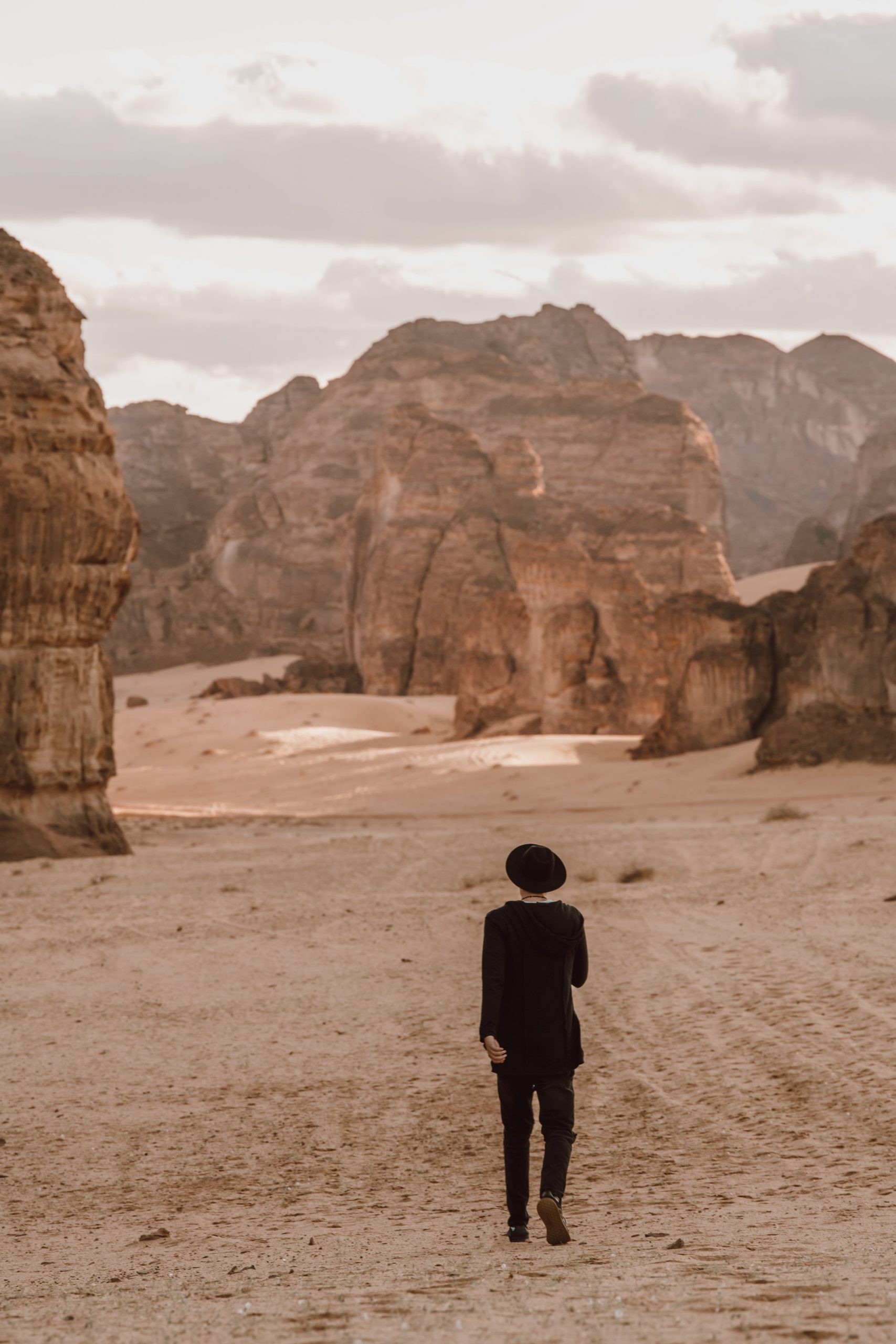 The next time you are looking to embark on an adventure in Saudi Arabia, visit the official website and book this amazing adventure.
More traveling tips:
National Parks In The US You Don't Want To Miss