The Ryan Gosling style is one of the most wanted looks of the century. Fashionable, slick, and elegant are all words that can describe Ryan's amazing style. Surprisingly all the characters he has played on screen also have a whole lot of style. Further depicting his own style.
This guide will break down most of his looks so it is easier for you to recreate them. A variation of occasion looks will pop up giving you a fair amount of fits to pick from. Have the best and most chill style with this accurate and easy style guide. Feel like a heartthrob and a Hollywood movie star all in one!
The Casual Ryan Gosling Style
If you do not like making a big fuss about your fashion choices. Or you just like something laid back and calm rather than a blast of colors. This one is for you. A lot of the time Ryan chooses something laid back if he is not at a formal event. A plain white T-shirt is his go-to look and it could be yours too.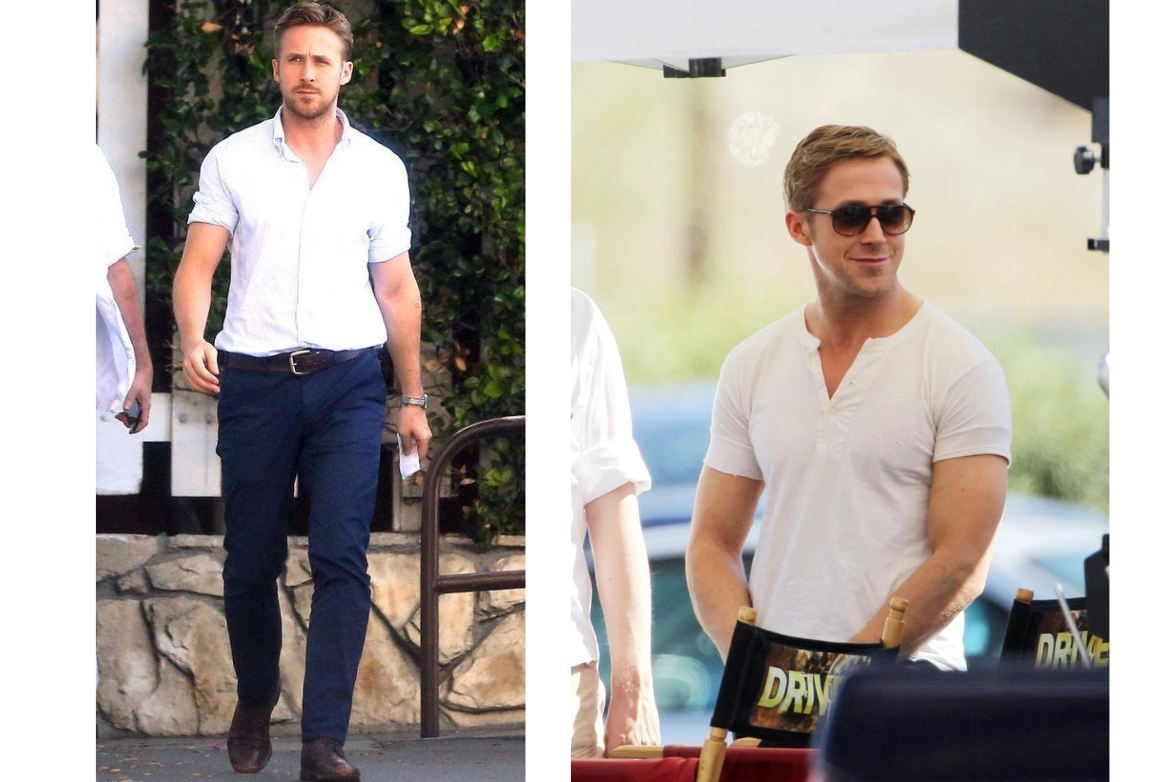 If you prefer something a little bit more formal but still dislike a loud look he has been spotted with a plain white button-up most of the time as well. He enjoys them tight-fitted and accompanying sunglasses and a nice watch too at times.
Dynamic Denim
Ryan seems to love his denim. He has been spotted rocking the denim on multiple occasions. Whether it is a button-up, a jacket, or even jeans. He also layers his fits with a denim jacket making it look super chic.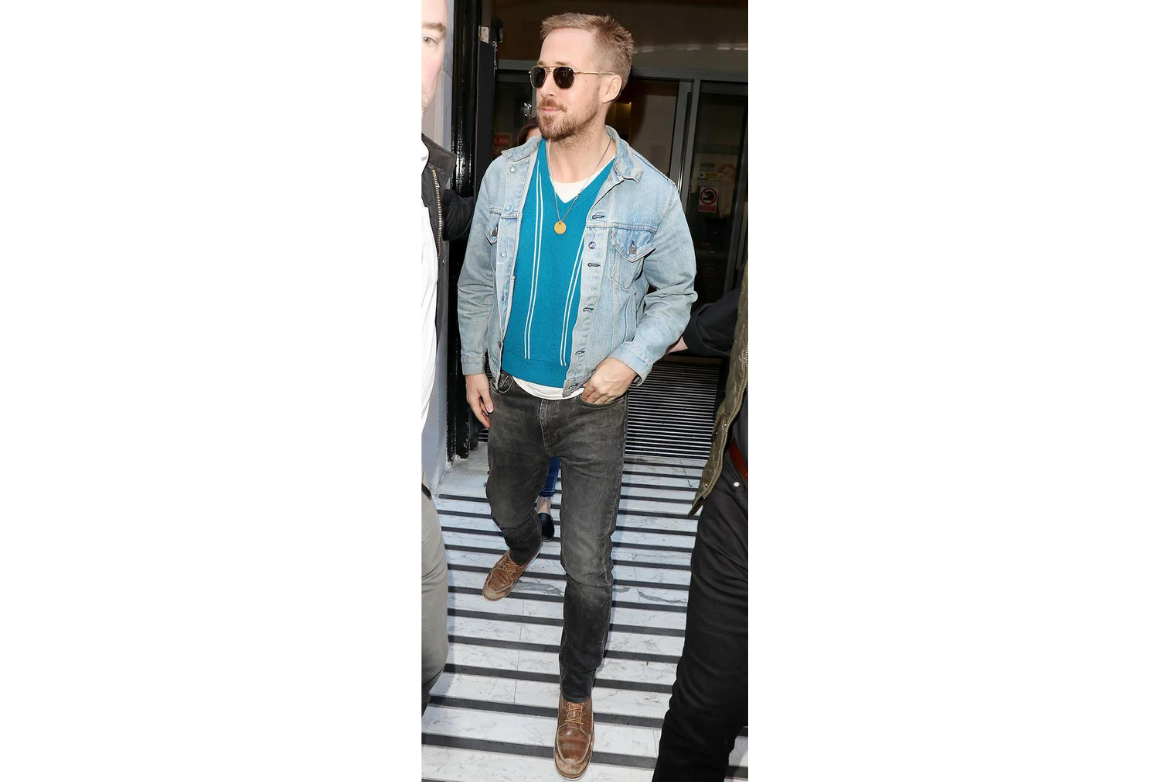 Denim gives a slightly alternative look as well as a bad boy vibe that Ryan is going for. He also sometimes decides to accessorize it with a necklace and even sunglasses.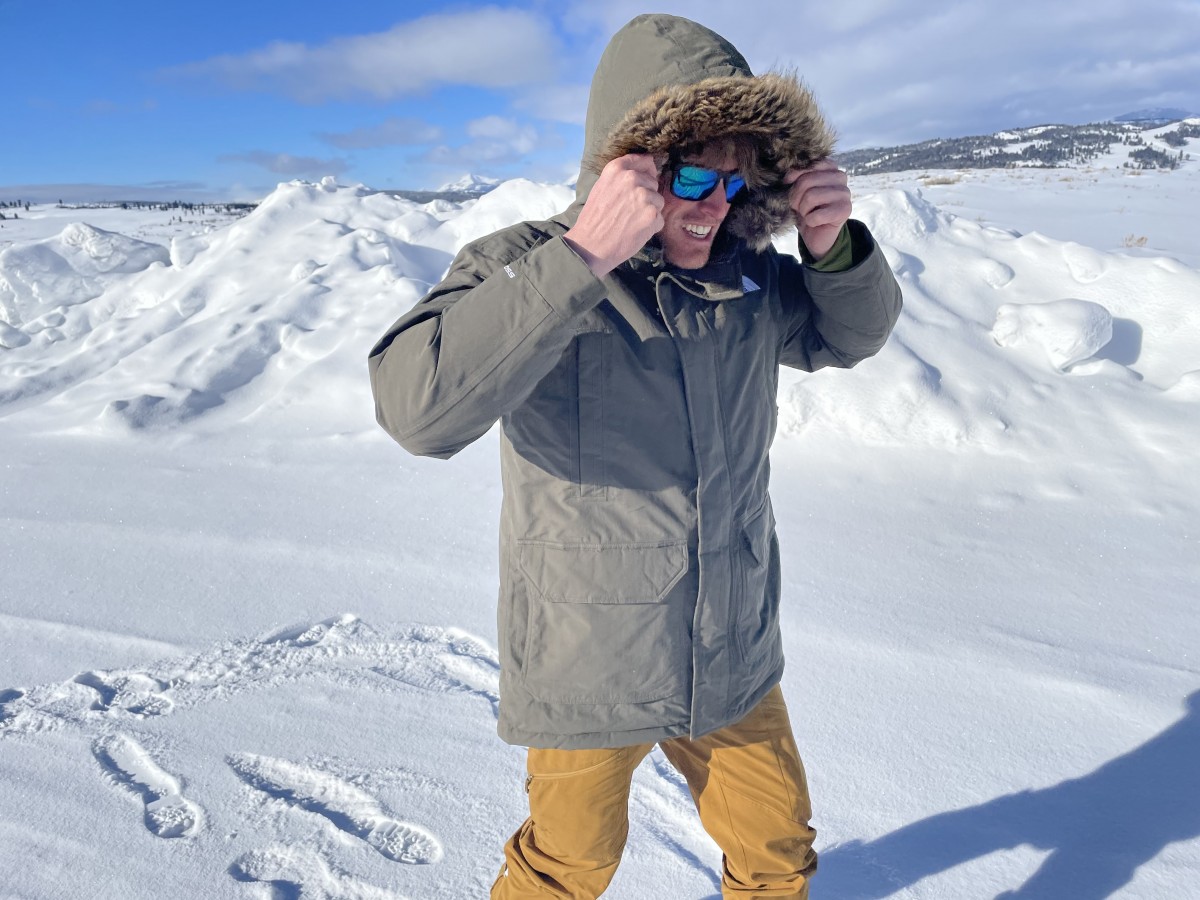 A sleek Coat for Chilly Days
We know you want to keep stylish during winter without going overboard with the layering. Ryan Gosling's style sure can rescue you from the hustle. Officer K is often seen donning his Blade Runner 2049 jacket in real life as well. Looks like he loves it too much.  And so would you. Gosling being a  style diva, knows how to keep a balance when it comes to his flair. He looks impeccable dressed up in a faux leather jacket, and you, too, can pull the same vibe.
Formal Occasions: Outstanding suits 
If you do not know how to wear your formal wear, then Ryan has the perfect solution. Go big or go home. Ditch the black plain tux and wear something daring to that formal event. All of his formal attire are eyecatching and unique.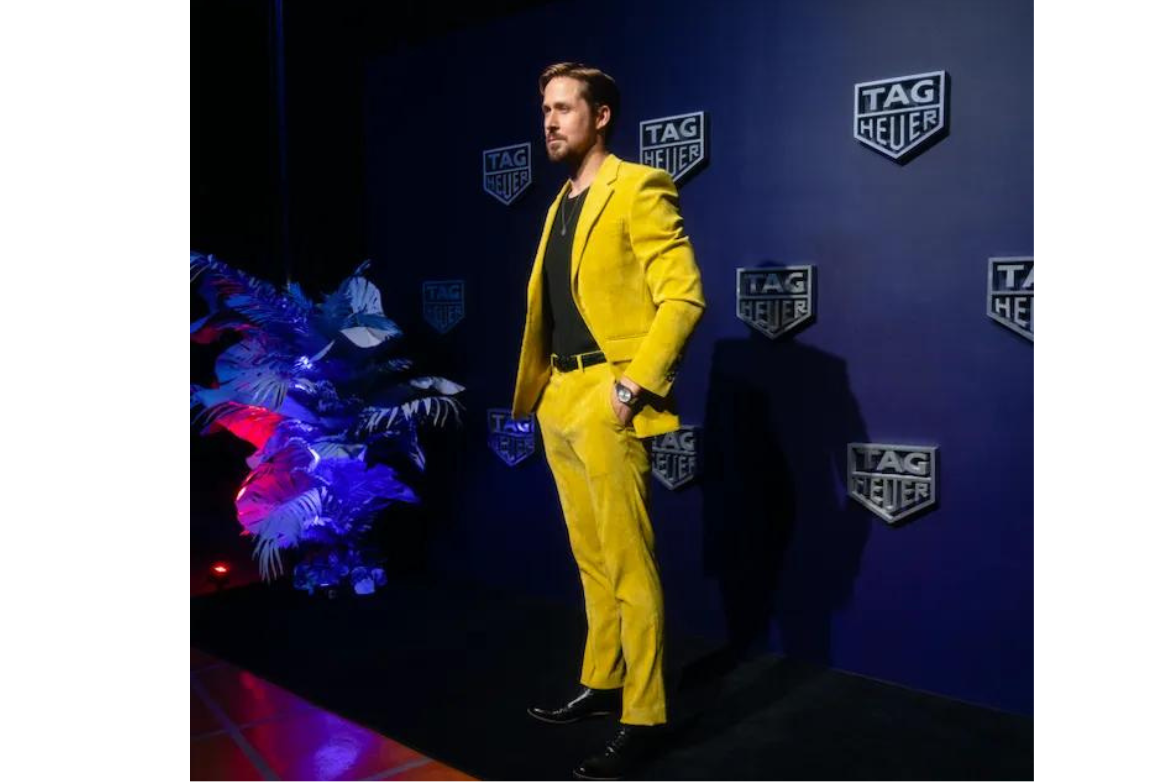 He wears colorful tuxes that really reflect his personality. Choose something bright for the night and match it with Mr. Gosling himself.
Check out Checkered Ryan
You will notice a lot of the times Ryan chooses a checkered look.  Flannel jackets are really back in style. Looking edgy and mysterious at the same time. Try out this look with his signature glasses and the white shirt we have mentioned before.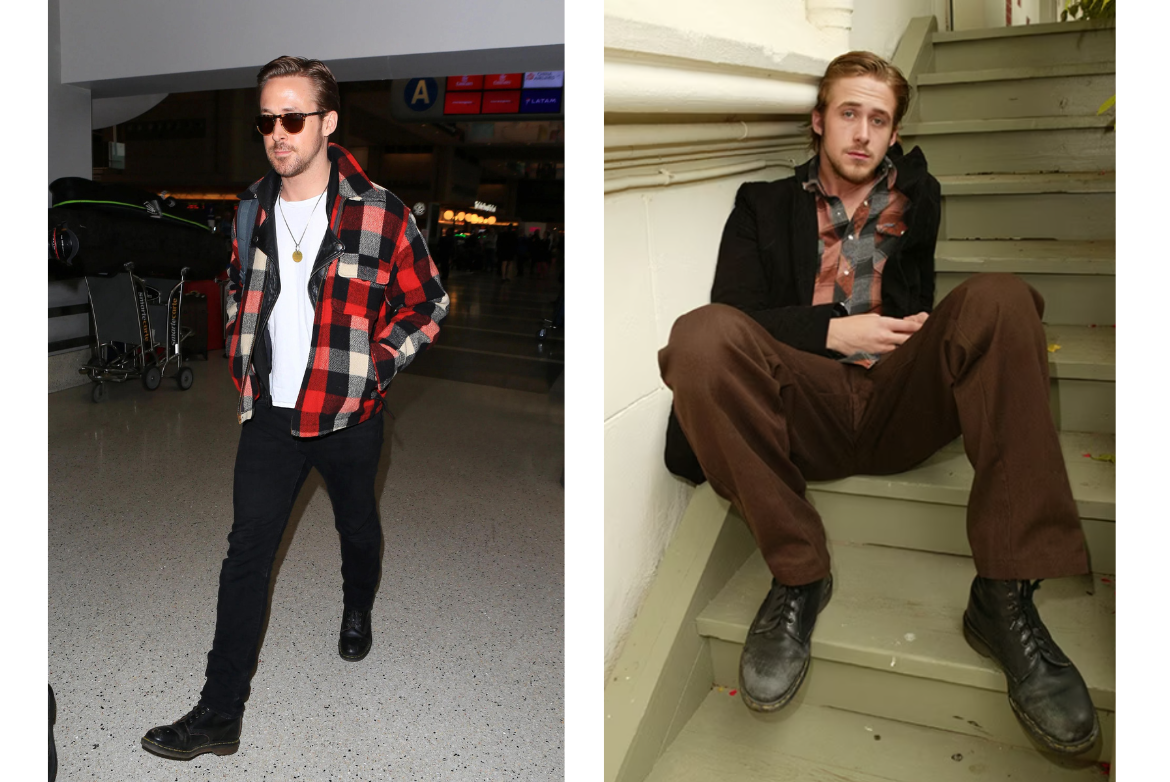 If you want to add more of a sophisticated look try it in a button-up shirt with neutral colors. Making a late 80s aesthetic look.
Look good in Leather
Leather is very attractive on a man. The inner bad boy really shows when you style your fit with a leather jacket. Ryan Gosling likes to channel this from time to time and top it off with a glossy leather jacket.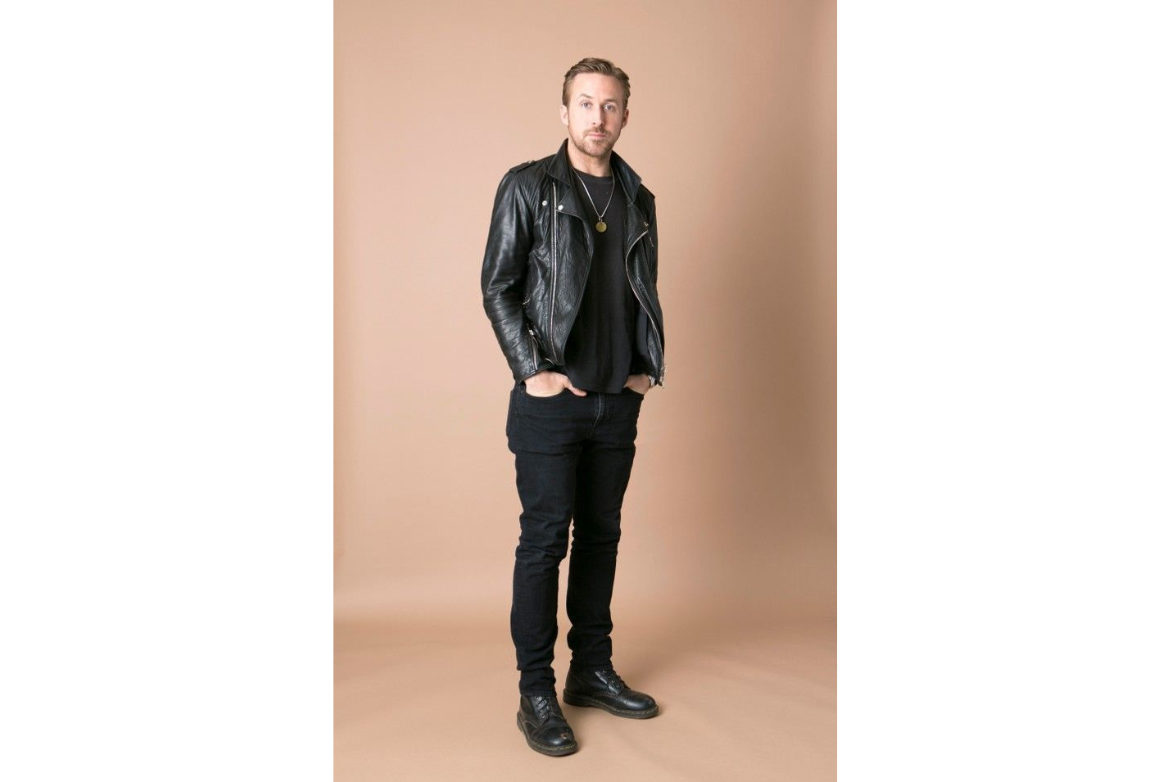 It looks cool and simple. You could either keep a basic shirt underneath or switch it up with a graphic tee if you are feeling it.
Related Topics: London Fashion Week SS23 Marks the Start of The Summer Menswear Season