Are you interested in learning more about flannel over hoodie outfits? Follow this guide to discover more flannel styles that will be popular in 2022.
You may have noticed that many people are wearing flannels. Flannel shirts are comfortable, cool, and casual men's shirts. Flannel shirts are a great way to add the latest smart-casual collection to your wardrobe. It goes well with a hoodie, jeans, jacket, sneakers, or tee. There are numerous colors that can be mixed and matched, but they must be combined correctly to achieve the desired aesthetic.
What exactly is a flannel shirt?
A flannel shirt is a type of men's shirt made of soft fabric, such as wool or cotton. The majority of flannel shirts are plaid, but the fabric's versatility extends beyond traditional designs. Plaid and flannel differ in that plaid is a pattern, whereas flannel is a fabric.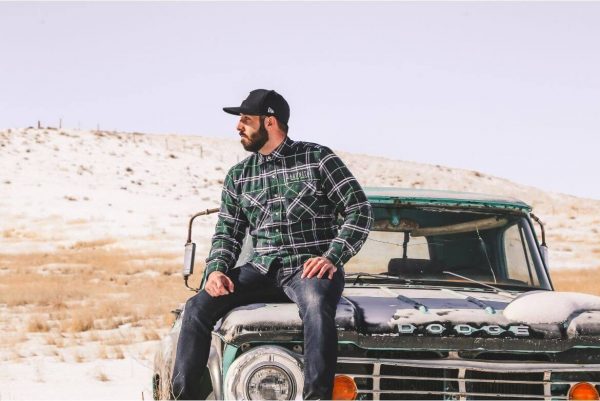 Flannel has been around for a long time and is traditionally worn by farmers and farmworkers for warmth. Flannel shirts gained popularity as the shirt's unusual fabric style became associated with grunge fashion and bands such as Nirvana and Pearl Jam.
How to Wear a Flannel Shirt
Dress appropriately for the occasion and whether you wear a flannel or solid flannel shirt.

Choose classic shirt colors like red, black, white, brown, gray, and green.

Pair bold prints and colors with simple pieces for a well-balanced look.

For a cool casual look, wear your flannel shirt unbuttoned with a T-shirt underneath, jeans, sneakers, or boots.

For a smart-casual look, pair your button-down flannel with chinos, a leather belt, and Timberland or Chelsea boots.
Types of Flannel Shirts
Let's take a look at some different ways to wear flannel in style:
1. Flannel Over Hoodie
Is it appropriate to wear a flannel over a hoodie? Absolutely. In the winter, try flannel and hoodie clothing styles. Layering a hoodie or sweater beneath an oversized flannel is a great casual winter look. It can also be worn with your favorite jeans, chinos, and sneakers. This laid-back look is best worn with white, black, and red flannel shirts over gray or white hoodies or tees.
2. Unbuttoned Flannel Style
You've probably seen this flannel style before. Plus-size flannel shirts can be worn over sweaters or hoodies. You can also wear them with plain T-shirts, with a white t-shirt being the best option! However, it comes alive when paired with a graphic t-shirt and your favorite pair of jeans.
3. Flannel jacket over flannel
Layering a jacket over a flannel shirt is preferred by some men. This style is more flexible and comfortable, and it looks great with flannel outerwear. A flannel jacket over a leather jacket is more comfortable than a hoodie or sweater. Flannel jackets are now available in stores.
4. Tied at the waist
Wrap your flannel around your hips as a scarf. This is another cool look you can try if you like wearing flannel over hoodie shirts over t-shirts.
Related Topics:
Summer Streetwear for Men in 2022