When people get attached to a beautiful car, the company that makes it decides to "innovate" and come up with something "more exciting." Fair enough, we're talking about a Volvo wagon here, and the move makes sense when you look at how many wagons are sold in the U.S.
In a market dominated by SUVs, crossovers, pickups, and trucks, wagons seem like the more classy brothers of these giants. They are loved for their cargo space, adaptability, and elegance, but not enough to make them the most popular cars on the market. Wagons are still popular in Europe, especially in Germany, where both drivers and passengers still like this versatile car. But SUVs gradually replaced this stable part of family life, even on the Old Continent.
LMC Automotive predicts that station wagon sales in Europe will drop from 1.7 million in 2019 to 1.5 million in 2025. As we said, wagons are still very popular in Germany, and in the first half of 2019, wagons made up 17 percent of all car sales.
In this situation, it's not hard to see why car companies have stopped making wagons. But it's likely that no other end hurt as much as when Volvo stopped making the V90.
Volvo's Mistake in Market Research
Volvo knew that successful products solve the most common problems that customers have, but the car company didn't do enough market research to realize that a sport utility vehicle solves the same problems that customers have. SUVs, like wagons, have a lot of space in the back for cargo, are easy to drive, and have more safety features.
What's more, SUVs are cool. Most kids and young adults today, on the other hand, think of wagons as reminders of family trips and visits to out-of-state relatives. Remember the 2005 Volvo XC70 in Home Alone: The Holiday Heist or the 1986 Volvo 240 in The 40-Year-Old Virgin?
Because of how well these movies bridge the gap between wagons and family cars, most millennials think of wagons as cars from the past. Even though nostalgia marketing is popular right now, coolness and newness will always beat it.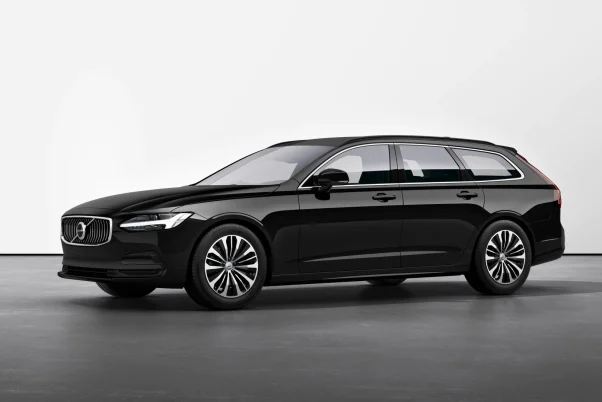 V90: The luxury wagon that could have been a hit
The elegant Scandinavian wagon was made with elegance and luxury in mind, and every detail was carefully chosen to make it more fun to drive. Every detail was given the same level of care, from the soft, high-quality Nappa leather used for the upholstery to the state-of-the-art Bowers & Wilkins speakers and the advanced filtration technology that cleaned the air in the cabin.
Also, families could use a lot of passenger and cargo space without giving up speed. Even though the wagon had a lot of space, that didn't mean it was slow and boring.
As for the safety features, drivers could use the 360° surround monitor system, the off-road mitigation system, the intelligent driver-assist technology, and the blind spot information system. Basically, Volvo thought about the best features for keeping passengers safe.
This is why Volvo stopped making the V90 Wagon in the United States
As you probably already know, slow sales and low demand in the U.S. caused Volvo to stop making the V90. Unfortunately, Volvo Cars also got rid of the basic V60 models (T5 and T6). But fans of the brand can still buy the SUV-like Cross Country versions of the V60 and V90. Although it's hard to tell if there is a market for crossover wagons in the U.S.
The V60 Polestar with a plug-in hybrid powertrain also made it, and you can still buy one at a Volvo dealer near you. Since Volvo Cars want fully electric cars to make up half of its sales by 2025, the movie doesn't come as much of a surprise.
Even before sales of the beautiful V90 stopped, the Scandinavian car was only available by special order. This means that dealers never had the wagon in stock, so customers couldn't see it or try it out. Stocking the V90 probably would have helped sales a little bit, but not enough for Volvo to keep making it.
CarSalesBase says that from 2017 to 2020, Volvo only sold 1,453 V90s. According to a press release from Volvo Cars, the company sold 122,173 cars in the United States in 2021. In 2021, Volvo sold 215,635 XC60s and 201,037 XC40s all over the world. The XC90, which sold 108,231 cars in 2021, was the third best-selling Volvo car.