Nike Dunk is a sneaker that mainly began as a basketball shoe. It has evolved and has become one of the most desired models in the history of sneakers. Although the initial purpose of the Nike dunks was to play basketball, it's now an everyday shoe and typical streetwear fitting numerous occasions. 
They're worn for various sports, hiking, and running functions. Many prefer them since they're light and low-heeled, putting less strain on the feet. However, Nike Dunks come in different varieties, and you must be keen to select a pair whose color and design won't make you look out of place.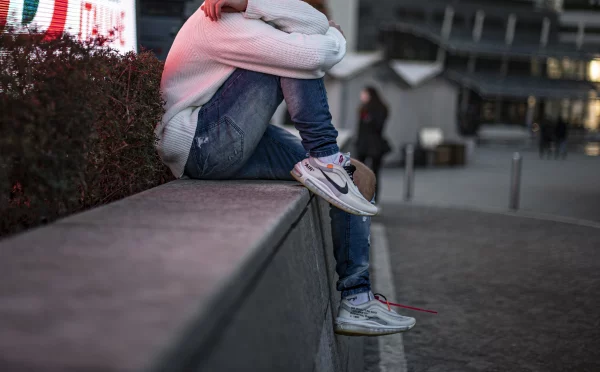 With that in mind, below is an ultimate guide to shopping for your first pair of everyday Nike Dunks:
1. Consider The Price Ranges
The price of Nike Dunks varies depending on the model you buy. Being a world-renowned brand, you expect Nike dunks to be pricier than less-known brands. As you go shopping for your new pair, it'd help to consider your budget and select a pair that's within your limit. However, it won't be wrong to top up a few coins and settle for the highest quality. For this reason, go through reliable online sites selling Nike Dunks to know typical price ranges and possible deals.
2. Check Your Current Wardrobe
Your wardrobe influences the type of Nike Dunks you'll buy. It'd help if you take your time to check every single outfit you have to see which sneakers can perfectly pair with them. Through careful selection, you'll find perfectly fitting Nike dunks that maintain your fashion sense. 
It'd be best to find plain yet elegant Nike Dunks that work with most clothes. Unique sneakers are excellent, but they may not go well with most of your outfits. 
3. Assess The Durability Of The Nike Dunks
The sneakers you choose must be sturdy enough to withstand the rigors of your planned activities. Typically, Nike dunks are manufactured with different material qualities depending on the intended use. For instance, running and basketball shoes must be sturdier than sneakers worn around the house. So, consider the range of activities you typically engage in and choose your Nike Dunks accordingly. You may have to spend a little more on high-quality and durable shoes, but it's worth it. An expensive pair of shoes that last several years is better than cheap flimsy shoes that'll wear out quickly and necessitate frequent replacement or repairs.
4. Pick The Right Color
Nike Dunks come in different colors, and it'd help to choose one that fits your planned activities. For instance, white Nike dunks are an excellent choice, but they may not be appropriate for a road trip or hike along a dusty or muddy stretch because of how defaced they'll get. You may want brownish Nike dunks in this case.
Black, grey, and beige Nike dunks go well with every outfit, and you'd want to have such in your wardrobe if you want to simplify things. You won't have to stress over what clothes match or don't every morning. 
On the other hand, navy blue Nike dunks look gorgeous and luxurious and go well with denim outfits. 
5. Find The Right Fit
Too tight shoes leave your toes, heels, ankle, and instep hurting. Moreover, tight shoes impede free blood circulation, possibly causing permanent foot damage. Air circulation also reduces, encouraging the breeding of bacteria and leading to smelly feet. Thus, it's crucial to choose the rightly fitting Nike Dunks. If possible, visit the seller's shop and try the shoes before walking home with them. 
If you're buying Nike dunks online, consider going to a professional fitter to measure your feet's size to order an appropriately-sized pair. An excellent trick is choosing a shoe number one size higher than your feet. After a lot, a roomy pair of shoes is far better than a tiny one.
6. Pick The Right Type Of Nike Dunk
Nike dunks come in different designs, each with a unique color scheme. Thus, you may want to choose a design that resonates with your sense of style. Below are some famous Nike dunks you may want to consider:
6.0:

This was designed for action sports like mountain biking, featuring rugged materials like vulcanized rubber and canvas.

CL:

It has an inner lining to improve comfort and feel

CMFT:

It has a lightweight midsole featuring Air Tech technology

CO.JP:

It was made exclusively for the Japanese market but has since spread globally

Disrupt:

It was created solely for women, featuring a unique tongue and pull tab and the iconic silhouette.

ISO:

In-store-only Nike dunks were produced for specific skate shops scattered globally, making them rare.
The list is endless, not to mention Warmth, SP, SB, Regular, QS, Pro, Pro B, Lux Chuka, and LR. Assess each type's features and select what meets your tastes.
Conclusion
Choosing your first pair of Nike Dunks shouldn't be stressful. You only need to know typical factors to consider, as outlined herein. It pays to be keen and thorough through the selection process to ensure you get shoes you'll wear and enjoy. Doing it in a hurry may leave you with shoes that'll only stay in your closet because you dread wearing them. So, take ample time considering the available options until you settle on the perfect design, fit, and colorway.