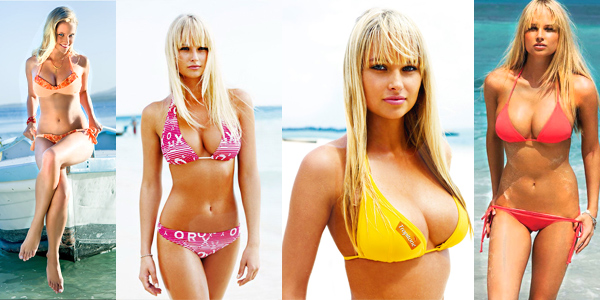 Seems like Australia's the hottest source of beautiful women. At least on HisPotion, as Genevieve Morton is our third "down under" model who's awesomeness we're featuring, after Lucy Bayet and Sarah Stephens.
[adsense300gray]This isn't only a comprehensive photo gallery of Australia's bustiest swimsuit model, but the best pictures collection you'll ever stumble upon. And man, you Will stumble! We've also included some very rare shots of Genevieve and some personal photos. We also strongly recommend you follow Ms. Morton on twitter.
For those of you that are not easy convinced, you'll also find some lovely no-make-up photos, in the second gallery below.
Some Genevieve Morton's personal photos: