Orange's solar-powered tent concept, also known as the kaleidoscope tent, will change camping as we know it. The innovative idea germinated from the increasing popularity of festivals. The futuristic tent will be heaven-sent for partygoers who deplete their phone batteries within hours. They will be able to charge their devices to keep filming stories and stay in touch with friends while camping.
The ingenious concept might encourage more people with a taste for adventure to take on a modern nomadic lifestyle.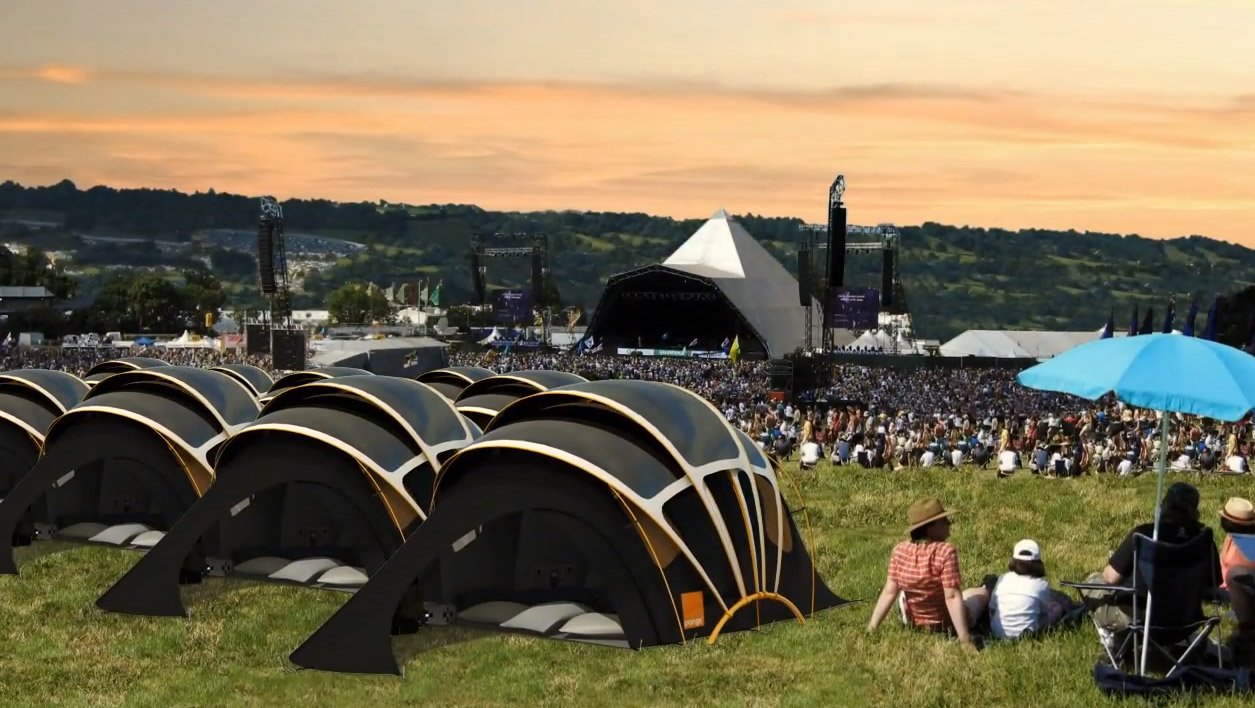 The solar-powered tent concept
The idea is the brainchild of American product design consultancy Kaleidoscope and Orange Communications and builds on learnings from testing the original Orange Solar Tent at the Glastonbury Festival back in 2003.
The most exciting part is the revolutionary method it collects sunlight, and how it will shape the future of camping. The design features specially coated solar threads inserted into the fabric, so the tent won't need to use solar panels. It will also have three-directional glides, which you can move throughout the day for maximum solar energy collection.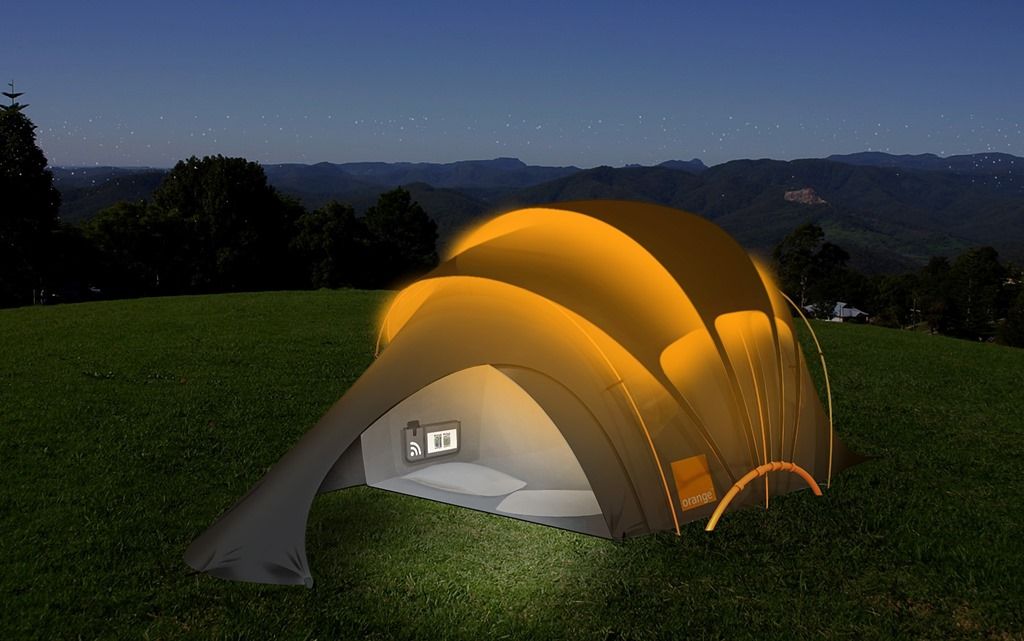 Built-in control panel
The most thrilling feature of the futuristic tent is, perhaps, its central wireless control center. It will allow campers to see the amount of energy generated and used. It will also act as a WiFi hotspot for when you want to surf the web. A touchscreen LCD will display all the controls.
The control hub will have a wireless charging pouch to power your mobile devices without you getting lost in entangled wires and bricks. The technology behind it works by passing an electric current through a coil embedded in the charging pouch. In turn, this creates a magnetic field that generates a charge and powers your phone's battery.
The panel also controls the central heating system that will keep you warm during chilly nights, when the shivers slowly set in after partying hard or telling ghost stories gathered around the campfire. You can set the heating element built in the groundsheet to trigger automatically when the temperature drops below a specified value.
Glo-cation Technology
Last but not least, the tent will be equipped with the 'glo-cation' technology to help a lost festival goer find their cool nomadic home. All you need to do is send out a text that will trigger a distinct luminescence in the tent and follow the light like a lost sailor in the night.
In hopes that this innovative concept will materialize soon, we can only imagine how easy, fun, and comfortable camping will become.
Read more: Cold Picnic Ideas for Two