Most experts and hardcore gamers agree we are in a golden era for gaming. The release of the Xbox One and PlayStation 4 around 18 months ago have reinvented the console, whilst tablets and smartphones have made playing the latest shoot 'em up or racing game more accessible than ever before.
And it isn't just the platforms themselves that are revolutionising the way we play, so are the accessories. New gadgets are forever landing, going out of date just as quick, and with dozens of brilliant devices to immerse yourself in the virtual world with, it's difficult to know where to begin. So naturally, we've decided to help, and run down the top five must haves just for you. Yes you!
Oculus Rift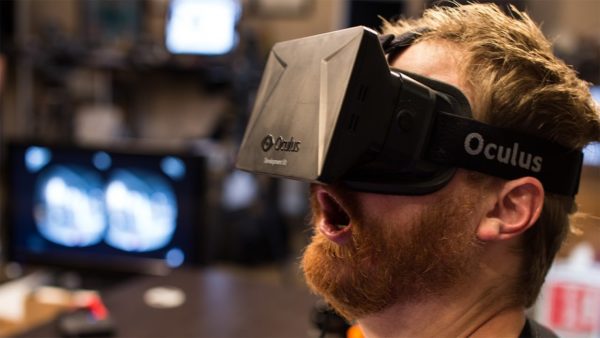 [adsense300gray]
Oculus Rift looks all set to be a star of the gaming world. Originally crowd funded, it's the latest to have a crack at virtual reality.
First hitting consumers back in the 80s and 90s if failed to take off in dramatic fashion, and was about as popular as Hanson's follow up to MMMBop. And like that we'd completely forgotten about VR. Until today.
Sony, HTC, and Samsung are all working on virtual reality, whilst Oculus Rift has been one of the most talked about new gadgets for a number of years now.
It won't be available to consumers until at least later this year but with a 110 degree vertical stereoscopic 3D perspective, it'll certainly be worth the wait.
Razer Ouroboros Elite Wireless Dual Tracking Gaming Mouse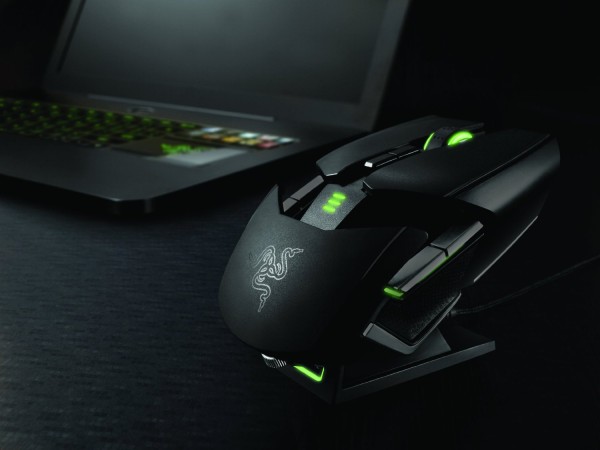 It may look like a spaceship from The Empire Strikes Back, but the Razer Ouroboros mouse is one of the best on the market and is perfect for almost any game.
PC gaming, despite what experts predicted, has risen hugely in recent times with Steam and online games such as roleplaying and casino leading the charge. And the accessories to boot have become pretty special.
You'll catch all the elite gamers using high-end mice, with regular grinders such as Nanonoko using them to improve gameplay and flick through tables at a much quicker rate.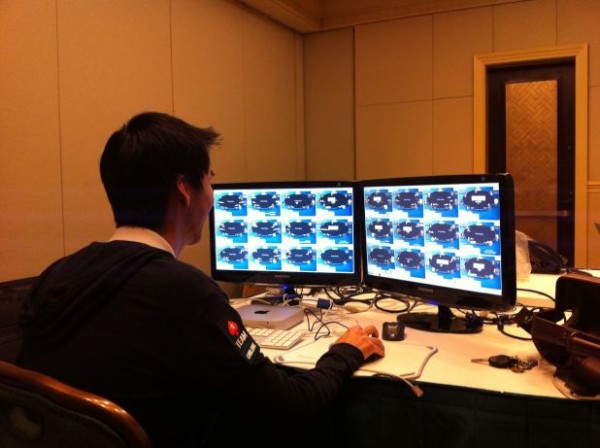 The 11-buttoned Ouroboros will certainly take you a step closer to the elite, with light indicators, a scroll wheel, and an adjustable palm rest to keep you comfortable on long gaming sessions. It has incredible detailing and unbelievable tracking thanks to the laser and optical sensors, and in terms of swipe speed and accuracy it's unlikely you'll find anything better out there.
Logite Driving Force Gt

Being the next Lewis Hamilton just got that bit easier with the wheel and pedal set by Logitech. Of course it won't get you pop star girlfriends or an MBE in the New Year Honours, but you will be able to put your hands on leather and go like the wind.
Of course, there are tens of accessories suited to driving games, but this is the pick of the bunch. It's the official wheel for Gran Turismo, and delivers an impressive driving experience.
You can feel every bump on the virtual road as well as a 900-degree wheel rotation and 24-position real-time adjustment dial, making it one of the most realistic on the market.
Delta Six Gun
The Delta Six Gun is literally blowing away any other gaming gun on the market right now, with it so close to the real thing that it makes you realise why toy guns need the orange tip on the end of the barrel.
It's been a long time in the making with it finally getting the go ahead after a successful Kickstarter campaign.
Compatible with Xbox and PlayStation models, alongside PC and even Oculus Rift, the Delta Six gives you an incredible experience including real kickback, premium materials, live-action motion sensing controls, and plenty more.
And there's you thinking Call of Duty couldn't get any better.
Beyerdynamic Mmx 300 Headset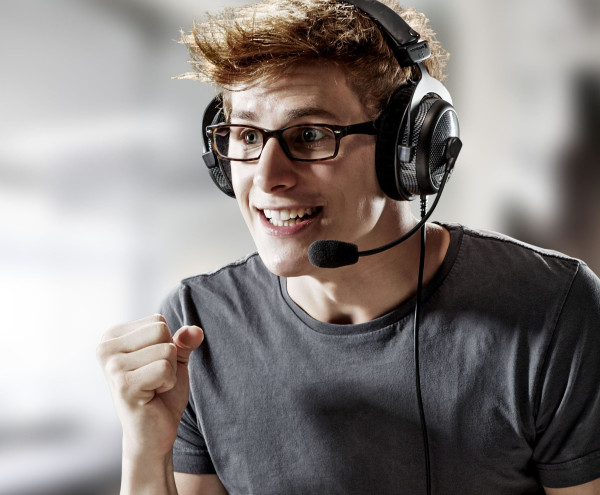 Over the last few years, online gaming has become more than just playing. It has become a social experience. We'll play against someone from the other side of the globe nightly, but how are we to do that without a decent headset?
Taking technology from the aviation industry the Beyerdynamic phones are perfect for in-game audio. You can experience every wheel screech, gun shot, and punch how it should be – with perfect clarity. And then of course you can milk it for all it's worth by cheering down the mic as your opponent sits on the other end, defeated.