The prodigal fashion icon Lil Uzi Vert was not afraid to rock crazy big brands. Behold Uzi's Balenciaga, Maybach, and Bacardi-soaked birthday party to see how their spectacular attire and over-the-top moves were on the evening of their 27th birthday.
On July 31, Uzi and their friends traveled to Hollywood to celebrate their so-called "Vert-day". For a night of complete indulgence, Uzi and their entourage practically halted the Sunset Strip and took over BOA Steakhouse.
Unlike the average 27th birthday, Lil Uzi Vert really went all out to celebrate their birthday in a lavish manner. Uzi appeared to be the late millennial style icon with Balenciaga, denim shorts, and large, bold boots.
Though their fit was very in style it also looked very comfortable. With a more baggy aspect to it, Uzi seemed comfy and also ready to party.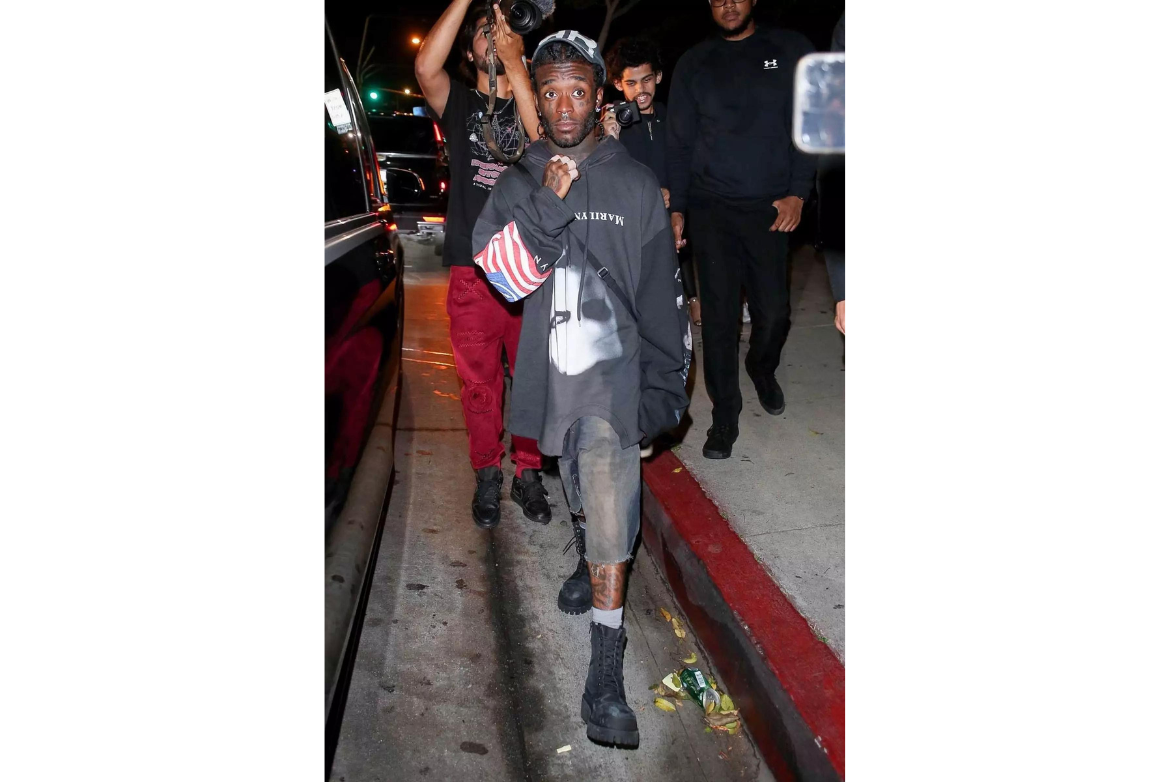 Even though Marilyn Manson is known for his notoriousness, Lil Uzi Vert still seems to be wearing his name on his hoodie. Either they picked a random hoodie or they separate the art from the artist.
Inside, Uzi and the squad celebrated for a while and ate a very enormous cake. Why stop at one massive confectionery, I suppose? Cakes, plural. The five-layer cake that was the showpiece of the photo-printed cake display was really impressive, piled high with huge slabs that led to a type of space-like mobile.
The largest present of the evening was given to them by  JT from City Girls. She gifted Uzi, a person who already has everything, with a motorbike and a Mercedes Maybach Sprinter vehicle.
But for Uzi fans, the true reason to celebrate is the opportunity to watch the self-made style icon in the spotlight while decked out in their signature outfit. Even though this isn't the most outrageous Uzi fit we've witnessed .
Because they are so uncommon, each one attracts at least some attention. This is especially true considering that Uzi has historically dressed according to their own preferences. Thus making every public appearance an occasion to see some extremely enlightening attire.