After eight years of hosting The Late Late Show, James Corden bid an emotional farewell to his audience on Thursday night. The British comedian, actor, and writer has become a beloved figure in late-night TV, thanks to his infectious energy, sharp wit, and signature segments like Carpool Karaoke. As he signed off for the final time, Corden reflected on his journey and thanked his fans for their support.
The end of an era: James Corden says goodbye
Corden's last episode was a bittersweet moment for many viewers who have followed him since his debut in 2015. The host acknowledged that his tenure had been "the greatest time of my life" and expressed gratitude to his team, crew, and guests who had made the show possible. He also gave a special tribute to his parents, who he said had supported him from the beginning of his career.
As Corden bid farewell, he left a message of hope for his fans, encouraging them to find joy in life and to keep laughing. "I hope that what we've done here matters to you, and that it has made you feel good even for a moment," he said. "Because that's all we're trying to do – elevate your mood, whether it's through music or comedy or just a silly sketch. And if we've done that, then we've done our job."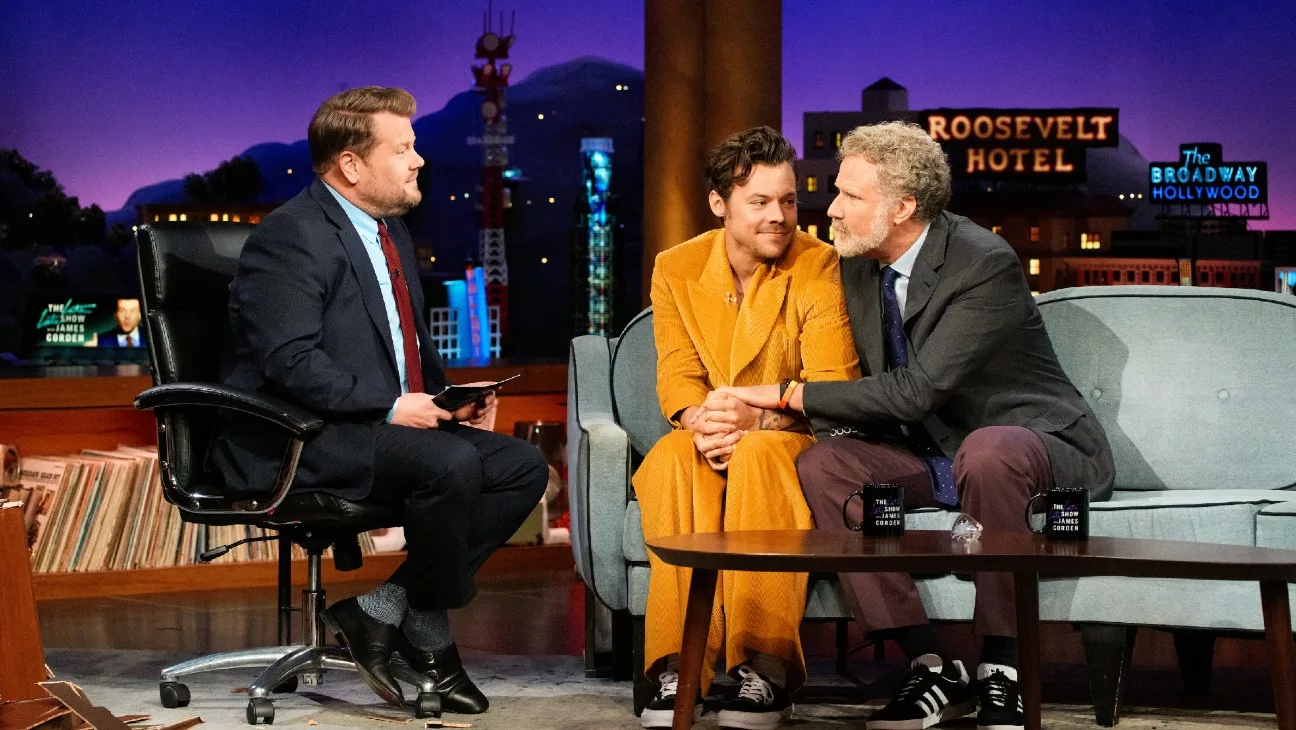 From carpool karaoke to heartwarming moments
One of the highlights of Corden's tenure on The Late Late Show has been his Carpool Karaoke segment, where he drives around with celebrities, singing their hits and sharing candid moments. The segment has become a cultural phenomenon, with millions of views on YouTube and even a spinoff series on Apple TV+. Corden has also created other memorable bits, such as "Spill Your Guts or Fill Your Guts," where he challenges guests to answer uncomfortable questions or eat disgusting foods.
But Corden's impact reaches beyond his comedic chops. He has used his platform to address social issues and promote diversity, such as advocating for LGBTQ+ rights and featuring diverse voices on his show. He has also shown his compassionate side, such as when he surprised a couple with a dream wedding or when he teamed up with Michelle Obama to surprise military families with holiday gifts. "I've been lucky enough to have some amazing experiences on this show," Corden said. "But the best part has been sharing them with you."
As James Corden says goodbye to The Late Late Show, his legacy remains. He has entertained and inspired millions of viewers, leaving behind a trail of laughter and heartwarming moments. While he may be moving on to new ventures, his impact on late-night TV and pop culture will not be forgotten. So, farewell, James Corden – thank you for the memories, the laughs, and the music. And as you said, "Don't forget to love yourself and each other."
Source: LadBible