Would Apple finally ditch the notch on the iPhone? It might just happen, for a bump. When it comes to concept design, it's fun. The artist can juggle and play all he wants with a concept, letting his wildest dreams take shape. Hence, here we have the iPhone M1, or iPhone 13 concept.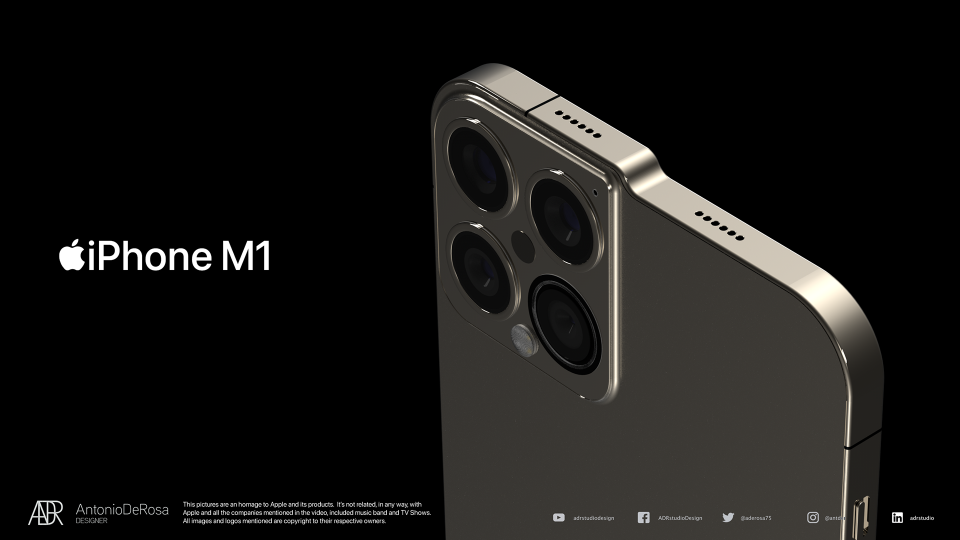 On the inside, the new iteration is supposed to boast the wave-making M1 chip, that already took the world by storm in other Apple products. However, the bigger change lies on the outside.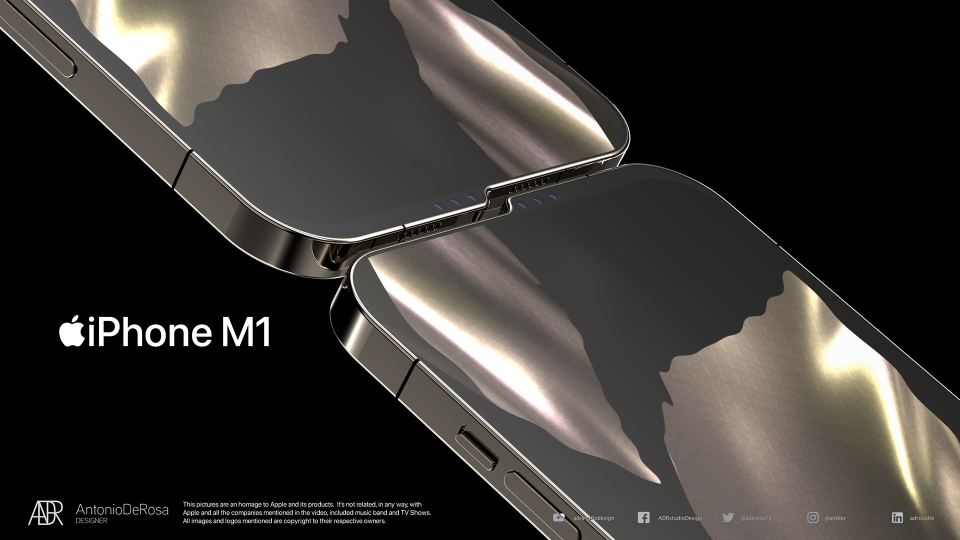 It has a bump!
There is no notch left on the screen. However, there is now an asymmetric bump on the top right corner that hosts the three selfie cameras. This is probably the biggest deviation we have seen so far in terms of body design. First, the camera bump is not on the rear this time, as we have become used to. It is on the front.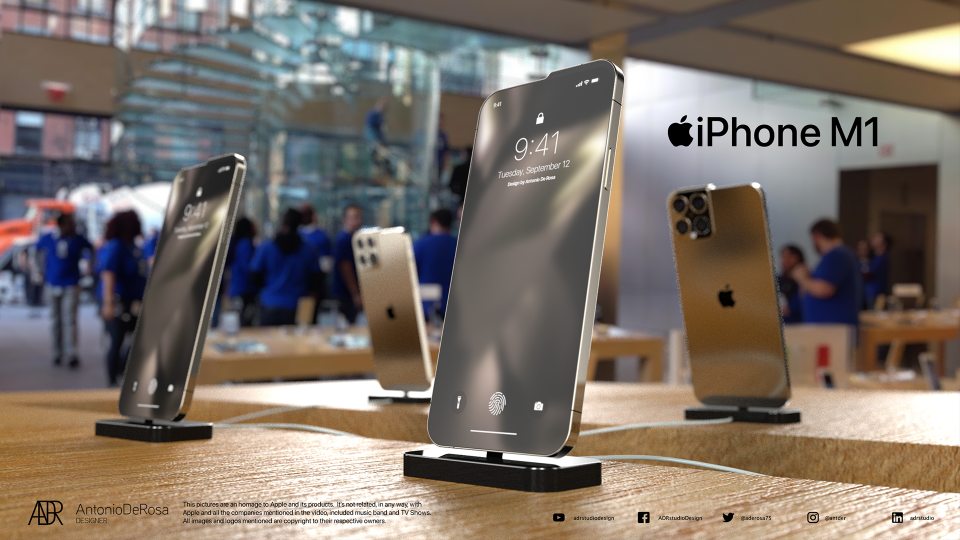 DeRosa aimed to provide a concept that stirs your emotions. If you enjoy the design, there is no way to be sure whether it´s because of the weirdness or novelty. Regardless, it is a welcome punch into the design pattern that Apple has been pushing for years now.
Still far away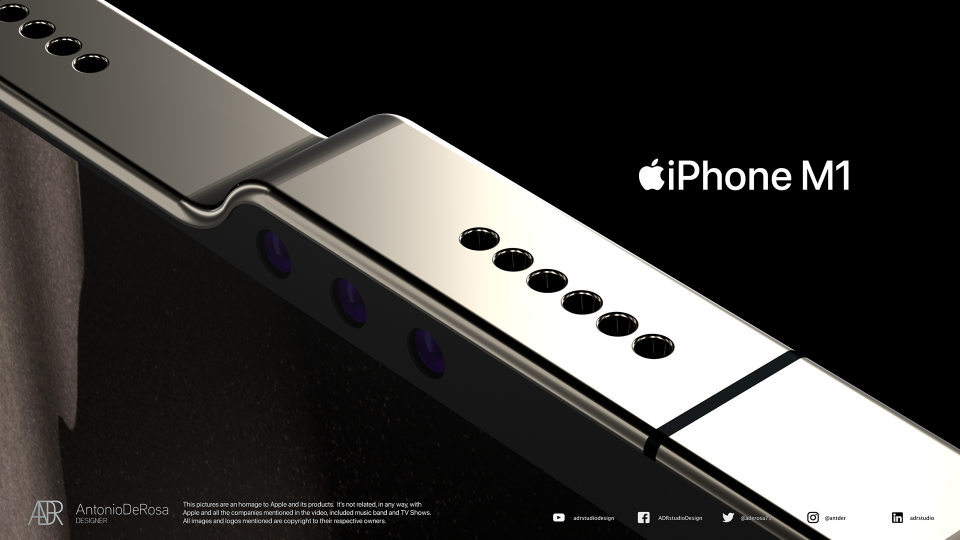 While Apple is rumored to launch the iPhone 13 in late 2021, we are still ways to go until the first M1 powered smartphone. There are technical difficulties that need to be conquered beforehand. If you want to geek a bit into the subject, here is a good video explaining the current drawbacks.
Nevertheless, these obstacles won´t stop designers such as DeRosa to burst novel concepts for us to gawk at. While the future is out there, what about a trip to the past? Check out our Retro Cassette iPhone Case.