Last week we talked about Huawei,their entrance to the US smartphone market and some premium products they offer. A very smart thing to do, as we still see a lot of space there to explore. But they needed more than this. A leap, a big step ahead, so they are now releasing the official Nexus 6P together with Google. We've excitingly been waiting for the new Huawei Nexus 6P and now finally got our hands on the beauty. Here we go.
Unboxing
First let's go over the box – here, nothing too fancy to see, it's a relatively simple box. White, made out of cardboard of some sort. But underneath it, that's where the magic is. A brand new Nexus 6P just waiting for me to play with.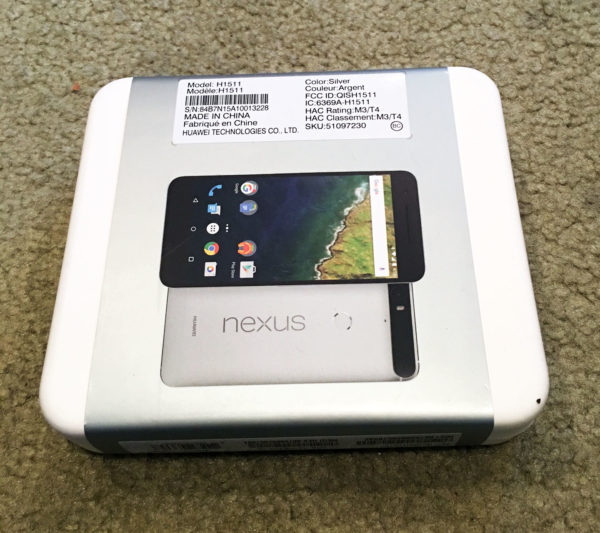 The box included simple instructions, USB cable and charging cord. One obvious thing to notice is the charger's output, standing at a grand 3 Amps, which is more compared to other phones. This time, more means better, as charging is done way faster.
Moving on, I took a glance at the cable and perceived that it is not a Micro USB, like any other Android, nor a lightning connector like that of the iPhone – it's something completely new, called Type-C USB.
After research I understood that the new type of cable is here to hold more Amps for faster charging and supports USB 3.1 for faster data transfers. This might prove to be problematic, although innovative, for reasons easy to understand.
Weirdly, there are no earphones in the box. That's fine because I want to get my own professional earphones anyway and probably would have not used the originals.
First Look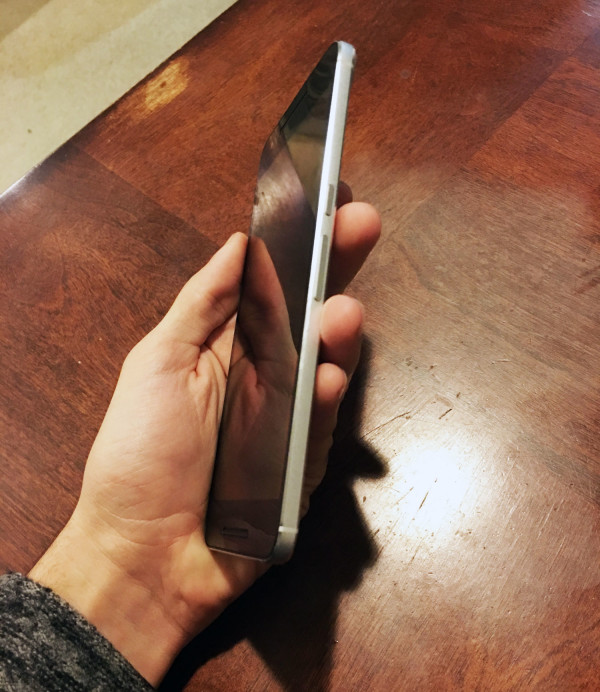 Ok, the phone is in my hands. I didn't turn it on yet, I'm just focusing on the general aspect a little. There is a good feeling when handling this device. It's a robust one, I admit, all while being elegant and chic. As a consequence, lightweight is not a word to describe it, but that's a good thing for me, because I want it to last my extreme lifestyle.
Worthy of mention is the fact that the speaker of this phone does not come from the bottom, it comes from the front of the screen. I also notice the fingerprint sensor in the back. It has a very thin bezel, thus making the 5.7″ screen pop.
I like the front of the phone. Looking at it, I can say it kind of looks like the Amazon Fire, but without the 4 camera system which failed. With all that, there is no slot for a Micro SD card, so make sure you know this when you decide buying it and pick the right size for you. There are three different storage versions available, 32/64/128 GB.
The back looks simple and neat. Go for it without a case if you want to sense and touch its real beauty, but be aware of the risks involved.
Today the smartphones market is very competitive and if you desire the attention your terminals deserve, a good design should be more than a case for the features. If it comes down to this, the 6P definitely delivers.
Power On
Time to turn the Google Nexus 6P has come. After a brief welcome, comes my first "wow". Folks, I really like this screen. It is bright and sharp – I have an iPhone 6S Plus with me to compare and judging by the first look, the Nexus' 6P screen is better. I'm now finishing the registration process so I can download some apps and test the camera.
On my 300 Mbps internet it performed brilliantly. It can really use all that speed and download apps and load videos very quickly. Speaking in technical terms, the 2.0 GHz Quad-core Cortex-A57 is more than enough and the 3GB of RAM makes it very fast to multitask and quickly change between apps. The resolution stays at 2,560 x 1,440 pixels with 518 ppi.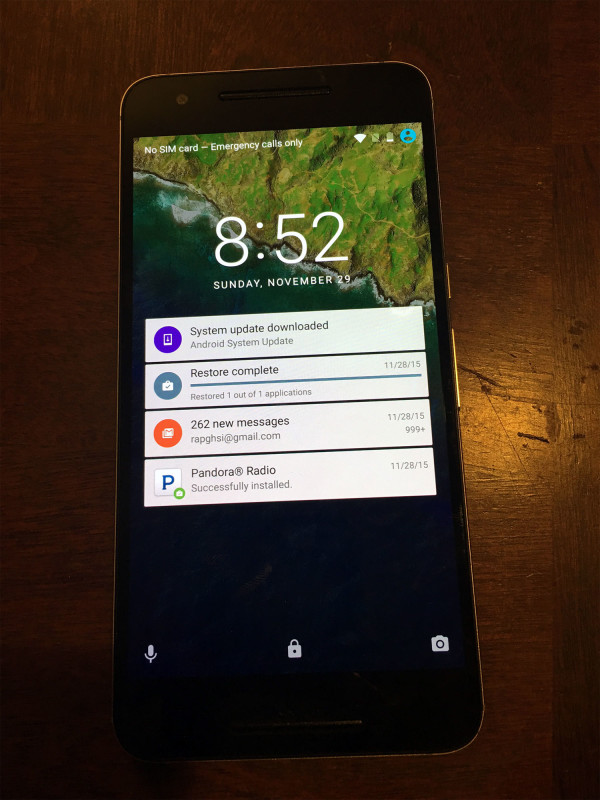 Sound
At my disposal there is a 2K video already loaded and I notice right away that the speakers are LOUD! I mean, very, very loud. Not what you'd usually expect from a phone, but that's not the only thing. The sound is coming from the front of the screen, the top and bottom side. So when you tilt it horizontally, you get the impression of a surround sound that is true, sharp and awesome.
It really does change the viewing experience of any high quality film, yet still I do not use the full volume. That is because it's too loud and to be honest I can tell the quality of the sound is lowered when you use full volume. Still, great speaker design and sound quality.
Camera
The 12.3 mp back camera is a strong point. When I capture photos and videos they look great. I would say it's the same as the newest phones out there. Taking the photos out and blowing them up on a big screen, it's when you can really get the touch of the quality the camera possesses. The 4K video is sharp, crisp enough and smooth. One amazing tool is allowing you to take slow motion videos at [email protected]. Try filming something cool like popping a water balloon in slow motion, guys, it's awesome!
Battery
3450 mAh battery with efficient platform means almost two days of moderate use! It's fascinating how much battery juice they packed in such a thin phone. Huawei is a company known for their ability to create such thin terminals. Maintaining a high standard for a long time now has to do something with why and how they manage to store a large battery in there with ease.
Also, the new type C connector lets you push more Amps to the battery and therefore charge it quick. Make sure to use the dedicated charger to really get that performance. A regular USB and even a normal wall adapter to USB is not as powerful.
Conclusion
The Google/Huawei Nexus 6P phone is packed with the latest technology there is. The price tag attached to it is right compared to others and actually gives you a little better bang for your buck. Design-wise, we can call it a very thin phone without compromising any performance. It delivers an amazing video and audio experience.
The new Type C connector is very sturdy and seem much better than the flimsy Micro USB we have been using for years. When I compare this phone to other manufacturers' models, I notice that it keeps coming back to value for your money and the amazing screen you get in return for it.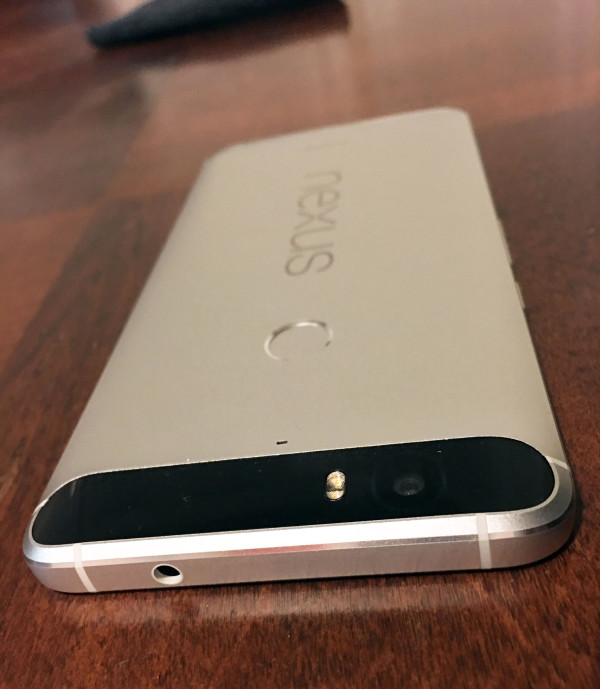 This is a sponsored post written by HisPotion on behalf of Huawei for IZEA. All opinions are 100% mine.
Written by Idan Abada