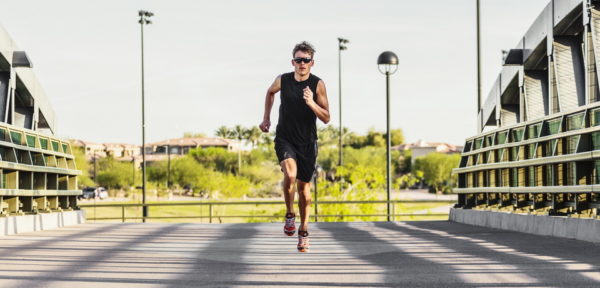 Spring is here! For some people, this means they can leave their winter coats home, and grab their raincoats, because the weather is moody. For others, the first season of the year is full of allergies and spring fever, because the organism's immune mechanisms are weak after a tough winter. But for many people, this season is full of joy, because now they can enjoy the nature's rejuvenation. In this last category, the happiest people are the sportsmen. Now they can finally leave their dusty gym and small apartments and go for a jog in parks or stadiums. Now they can grasp the full benefits of a balanced and natural run under the pale sun of spring. But for the full pleasure of a prosperous run, a man needs his gadgets, because a man needs to keep up with technology, no matter what. Are you fully aware of the best running gear for men available on the market? If not, read on!
The Natural Way to Replenish Your Energy
First of all, when it comes to running, a man should have the basic items in order to protect his health and to really enjoy his jog. When you think about running, the most basic item is a bottle of water, because rehydration is probably the most important thing when it comes to physical effort. Yes, maybe you consider that the effort is little and you can rehydrate yourself at the end of the run, as a reward for a job well done, but you should know that you dehydrate even when standing, let alone when you jog. So always keep a bottle of water with you at all times. The main problem with the bottle it that is uncomfortable to run with it in your hand. If you want to be free, and still have water with you, you should try a cool running hydration belt. You can find one easily on any sport-related site and you don't have to worry about finances, because their price ranges from 20$ to 50$, for the basic features with 2, 3 or 4 bottles/belt.
[one_fourth][/one_fourth]
[one_fourth][/one_fourth]
[one_fourth][/one_fourth]
[one_fourth_last][/one_fourth_last]
---
[adsense300gray]
Burn Your Calories, Not your Skin
Don't be fooled by the weather. As it was mentioned before, spring is a very moody time of the year and you may have unpleasant surprise when it comes to weather changes. The most common mistake involving spring weather is the lack of protection against the UV. Although the spring sun doesn't have the power of the summer one, if you go for a run in the middle of the day (12 PM – 4 PM), you should protect your skin with the best sunblock cream available, especially if you know you have sensitive skin. It's very cheap (you can find sunblock cream under 10$ at your local shops or online) and it's a small price to pay when it comes to protecting your skin.
---
Budget Gadget or Smartwatches?
Curiosity is a natural feature of human beings. In order to continue to be motivated to run at your full potential, you first have to know what you're capable of and what your limits are, so you can outrun them. Technology is your best friend in this situation and you can find out your average speed, the length of your run and your heart rate just by wearing a cool GPS running watch. As we all know, curiosity always has a price, so in order to satisfy it, you'll have to invest a little. But, if you want, you can always buy a budget gadget, for the most basic of need. If that's your choice, you should find a cheap GPS running watch under 100$, like the Runtastic Orbit, for instance. If you're willing to invest a bit more, there are some sweet pieces of technology available on the market, like the TomTom Runner or Garmin Vivoactive, with a price that ranges from 150$ to 500$. The choice is yours!
[one_fourth][/one_fourth]
[one_fourth][/one_fourth]
[one_fourth][/one_fourth]
[one_fourth_last][/one_fourth_last]
---
Be Available at All Times
We all know that we're kind of dependent of our phones. And it's really a drag to keep your smartphone in your pocket when you go for a run, because it will jiggle in there and break your concentration, or worse, can fall out of your pocket and break. That's why there is a simple solution for keeping your phone with you, even when you head out for a jog: a cool armband for phone. Yes, you heard that right. You can easily purchase it online or at your local sport shop, for only 10-15$. Now you can enjoy your run without the fear of missing any important call, or even use it for listening to music. Check out Armbands For Your Phone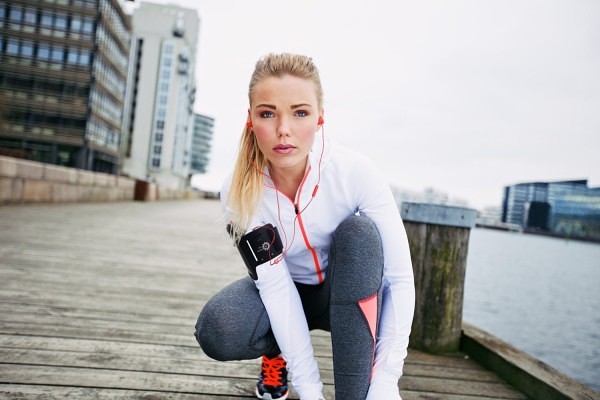 ---
Music in Your Blood
Speaking of music, what would a run be without your favorite playlist that can relax or give you the necessary boost for a sprint? Yes, a run would be rather dull without some music in your ears. But you wouldn't want to stain your favorite pair of headphone with dust and sweat, not to mention that while running most headphones can fall off your head. That's why you should look out for the best sport headphones available, for the most pleasant jogging experience you can hope for. There are many types of cool sport headphones and you'll have to choose the most important feature for you: security (for not falling out of your ears), comfort, sound quality, style, battery life or price. For all those categories, there are numerous items that can satisfy your needs, and for a few bucks extra, you can get all those features in one pair – hard to find, expensive, but deeply satisfactory.
---
[adsense300mid]
---
Style and comfort
Although most runners don't care about their appearance while jogging, mainly because it involves dust and sweating, you can buy a couple of products that can be not only stylish, but comfortable. If it's sunny outside, it's really necessary to have a pair of shades that can protect your eyes from UV and other things from the road, like dust, wind or bugs. You can find cool running sunglasses at a fair price of 25-50$, but you shouldn't forget to buy sunglasses that match your facial type and, not least, comfortable ones.
Comfortable should be the name of your running foot gear too, because you'll really need some light-weight sneakers and the best running socks you can find on the market. These type of socks are really affordable, ranging from 5$ to 15$, unless you want to buy some stylish couples, but that shouldn't be the main concern when choosing your foot gear. Comfort is really your best friend when it involves running.
---
Top Tip
Here's a little secret that might save you from those horrible blisters caused by your running shoe. And maybe it will make you stop blaming the sneakers and stop your obsession with finding the perfect running shoes. It will also keep you from spending little fortunes on expensive ones. It's called the Heel Lock or Lace Lock and it's actually the answer to a question you might have asked yourself at some point in your life – What's that extra shoelace hole for?
Now that you've geared up, you should be up for any kind of run you wish to achieve today. Look outside! Isn't the weather just perfect? Time for a jog!