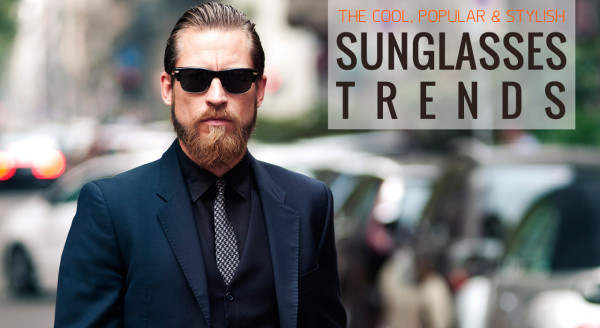 There comes a moment every year when something is missing, even though the nature revives and birds are chirping. That's right! The sun grows stronger and stronger and you have to squint your eyes in order to see anything. This is the right moment to search for your last season's sunglasses or choose to buy new ones. Well, for both cases, here are some tips for the right choice involving the cool sunglasses for 2015.

Sunglasses – style or necessity?
[adsense300gray]
Why not both? Of course, many men prefer to look handsome and cool while wearing sunglasses, but we cannot ignore the fact that we also need them to protect our eyes. That's why we should combine business with pleasure and research for the most popular sunglasses trends and also for the most effective pair that satisfies our needs. You've seen all kinds of stylish sunglasses for men in your city, but you don't know what fits best? The easiest way to find what you're looking for is to try a couple of pairs and to admire yourself in the mirror. You should also ask for another opinion, preferably your girlfriend's or your best friend's, because you would really hate it to realize that the ones that you care about really dislike what you initially thought were cool men sunglasses. But in the end, it's all about finding the pair of shades that makes you feel happy and confident.
Searching for your perfect pair
As I said above, it's not easy to define your style and at the same time follow the trends. Sunglasses trends change sometimes from one season to another, so if you think that last summer's sunglasses are the right choice for 2015, you might be wrong. Another aspect is the right pair of sunglasses that fits your type of face. Even though you're confident enough to try various types, there are only a few ones that match your face's shape perfectly. A very important matter regarding the choice of 2015's summer sunglasses is that some events of your life will require different types of sunglasses. You can't go to a date at a restaurant with your girl and wear sport sunglasses and it would be really hilarious if you would go for a run with your brand new Ray-Ban Wayfarer. That's why you have to research!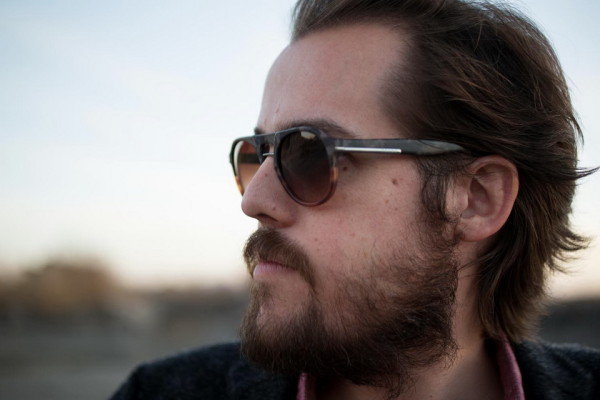 "There are many like it, but this one is mine"
As you already know, there's a whole variety of stylish men sunglasses. You just have to find something that works on the principle form Kubrick's Full Metal Jacket: "There are many like it, but this one is mine". In other words, you'll have to find the pair of shades that will define your fashion standards, even though there are many people who already have the exact same pair of sunglasses or a similar one. First of all, the general categories of sunglasses are aviators (usually with teardrop-shape lenses and metal frames), teashades (wire-rimmed, popular round glasses, famous for being worn by celebrities like John Lennon, Ozzy Osbourne, Mick Jagger or Boy George), wraparounds (often used for athletic purposes, with a single and uniform lens, perfect choice as sport sunglasses for men), oversized (large lenses for better protection against UV, popular for their connection with Jackie Onassis) and wayfarers (with a plastic frame, produced by Ray-Ban, a popular choice of men designer sunglasses amongst stylish and elegant men). Of course, there are many more sub-categories (butterfly, cateye, clubmaster) and shapes (oval, rectangle, shield, square), but if you're looking for a solid recipe for success, these are your cool sunglasses for men categories.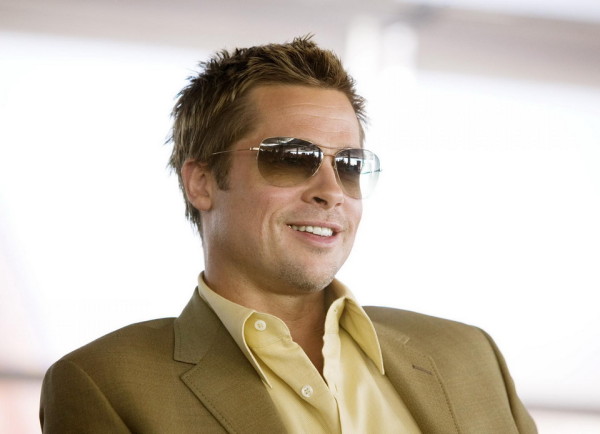 Face it!
[adsense300gray]
Even though you've seen somebody wearing some cool shades, let's face it: not every category of sunglasses for men is for you! And I'm not talking about the event, quality or price. I'm talking about face shapes. That's right, your face shape is very important in the process of choosing a pair of sunglasses, because, this way, you'll have an accessory that completes your facial style, not otherwise. First of all, if you don't know already, you'll have to determine which type your facial shape is. There are several types, out of which the most prevalent are round, square, oval, rectangular (oblong), diamond and heart (triangle) shaped faces. For each type, there are one or more types of sunglasses that match your facial pattern.
For instance, those who have round faces tend to concentrate on sunglasses that have rectangle and square lenses, due to the lack of sharp prominences on their faces. This way, their faces have the perfect balance of both curved and sharp features. This also applies, only the other way around, to those who have a square type of face. For this category, the perfect recipe is a pair of round and oval sunglasses, like the ones from the aviator category, for instance. For those with oval and rectangular faces, I have good news! Almost any type of sunglasses will fit perfectly on your faces, with one condition: the size of the lenses. Oval-faced people should avoid as much as possible big lenses, because they will hide their face's characteristic. Rectangular-faced men should avoid small lenses, because the sunglasses will create a contrast between them and the facial characteristics. For those who have a face in the form of a diamond, the best choices are the oval and rimless sunglasses, whereas those who have a heart-shaped face should concentrate more on the sunglasses that have round ages, like the rimless, shield or aviator types.
See the world through rose-colored glasses
Although those are the general guidelines for buying the pair of sunglasses that perfectly matches your facial style, the most important fact is to buy some shades that really define you. Don't buy some sport sunglasses for men, just to be considered athletic or really elegant sunglasses, when you're perfectly comfortable dressed casual. It will create a negative effect and the only thing you'll achieve is a misbalanced look. People will see through your disguise, just like you see through those glasses. Be yourself and choose your perfect pair of stylish sunglasses for 2015. It'll be worth it!