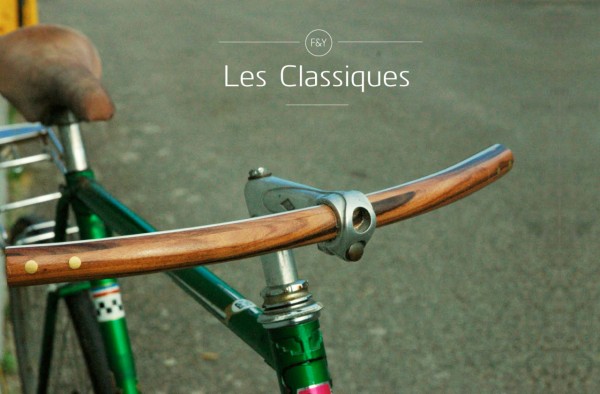 Keep your eyes on the road and your hands on your wood.
La Doyenne are a special type of handlebars from the F&Y 'Les Classiques' collection, inspired from one of the five 'Monuments' of the European professional road cycling calendar (Liège–Bastogne–Liège). Crafted with care, by hand and with passion in Montreal, 'Les Classiques' offer a timelessness unbeknownst to many. They're sturdy, exuding power and strength while giving your bicycle a vintage allure. 
They're a great gift for your cyclist friend, or for yourself (if you feel like splurging on a long-lasting original and oh-so-beautifully crafted set of handlebars). While you're at it, check out the other models as well. You might want to get a spare.