Believe it or not, Drake's dad got a tattoo of Drake. And Drake does not seem too pleased about it…
Drake made fun of his father Dennis Graham's tattoo, which features a picture of Drake's face, on Instagram.
"I was just sitting here thinking why you do me like this. We family." The rapper wrote.
It's probably reasonable to infer that Drake dislikes the tattoo, which was done over five years ago. Dennis has worked hard to get the tattoo modified ever since the initial tattooing session.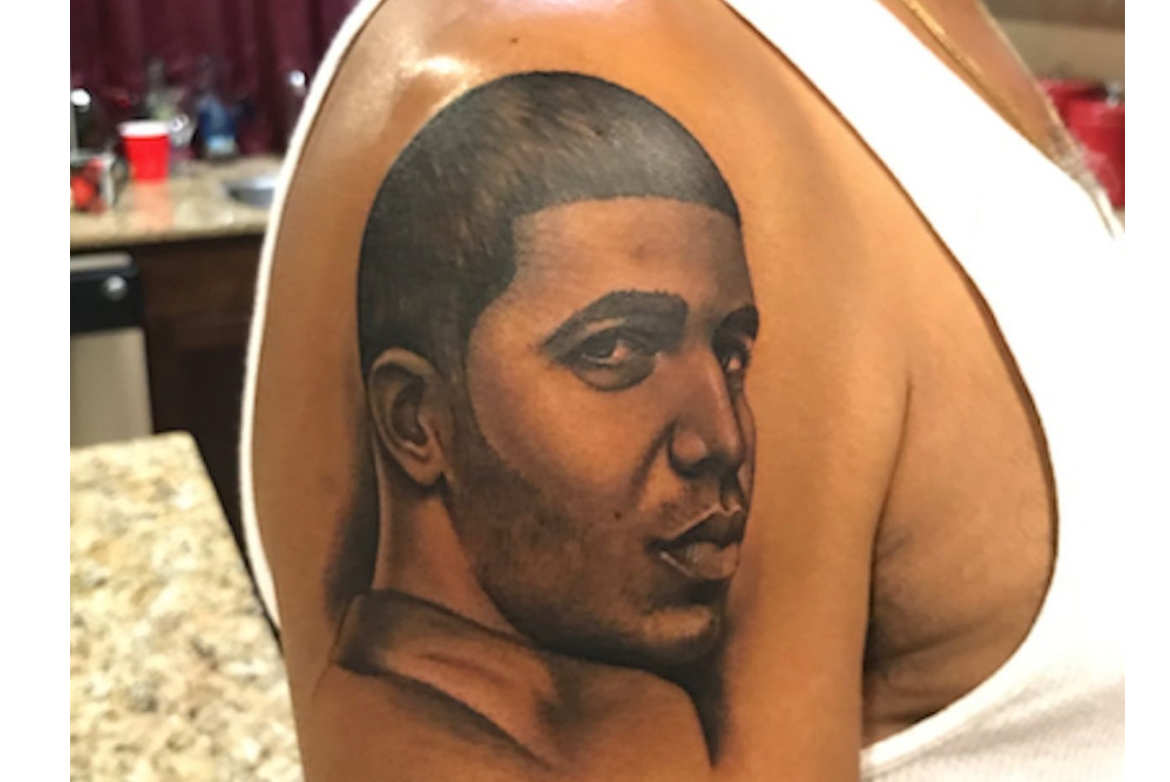 "Hahaha I had 16 people to try and straighten this out, they're hurting me." Drake's dad replied. He also commented that he loved and misses his son.
"I went to Drake's dad's birthday party and we were talking tattoos and it so happened that he wanted to get one. So I was persistent with him and a few days after we did the session and that was that." celebrity tattoo artist Money Mike told sources.
Over the weekend, Drake attended OVO Fest in Toronto, where he caught up with Lil Wayne and Nicki Minaj. nonetheless, his thoughts kept returning to his father's 2017 tattoo of him.
Dennis entered the conversation and expressed his understanding of his son's distress over the tattoo. But in order to make it more resemble Drizzy, he had to endure REAL pain by going to 16 different tattoo artists. Drake's dad seems to have some regret.