Fancy, expensive watches usually boost their price by adding diamonds and precious metals to a timekeeping mechanism. However, Drake's latest Jacob & Co watch adds a functional roulette wheel into the mix.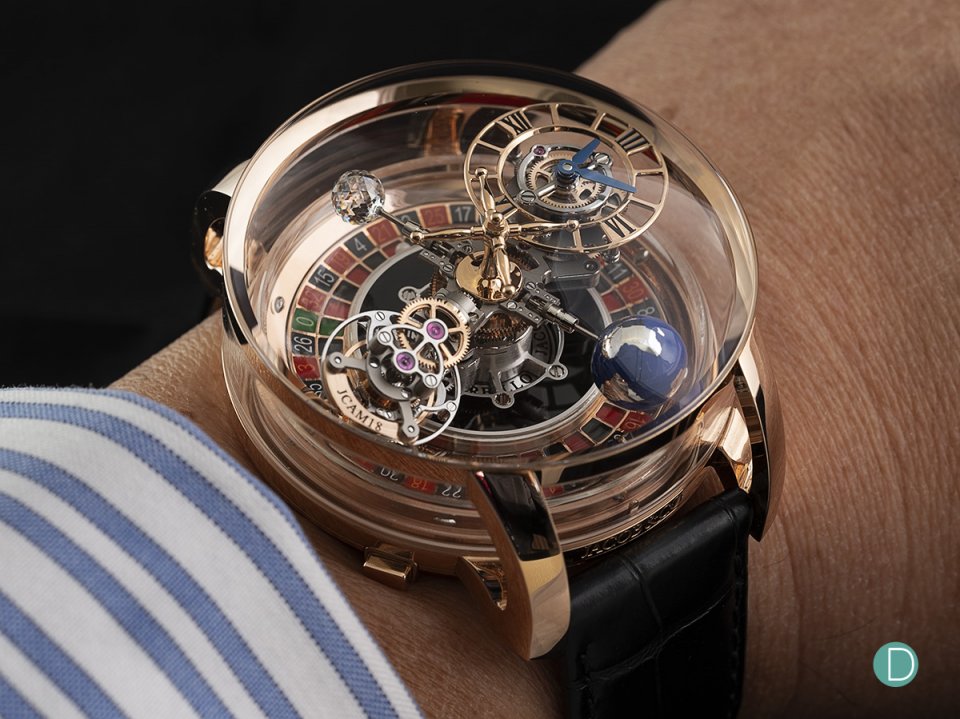 Dubbed Astronomia Casino, the watch brings a four-arm setup. There's a ceramic ball, double axis tourbillon, a third arm holds the Roman numeral display and the fourth one takes on a Jacob-cut diamond.
Obviously, it had to be flashy. Just like Drake's Smile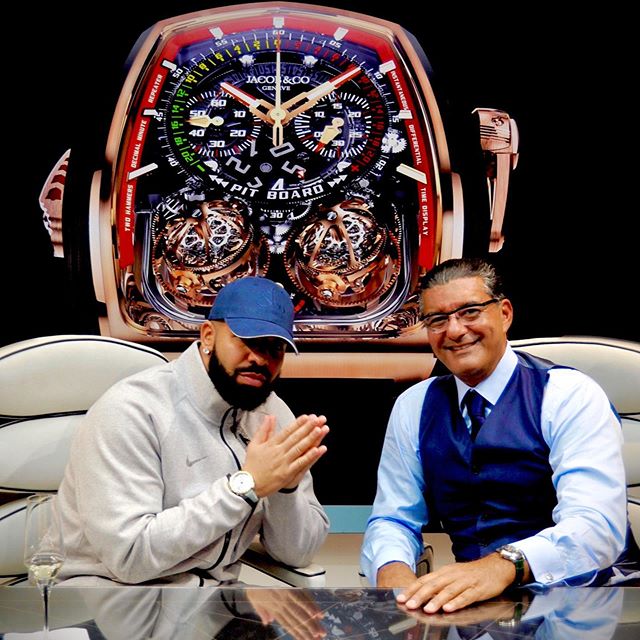 Check out the watch in action:
There's a whole lot of stuff happening at the same time during the 10-minute complete movement inside the watch.
While the Astronomia Casino walks the unmarked path, away from standard format timepieces, it doesn't come as novelty for the Jacob & Co. brand. Not long ago, the watchmaker produced just as complex wristwatches inspired from The Godfather, or going as crazy as trucks and oil pumps.