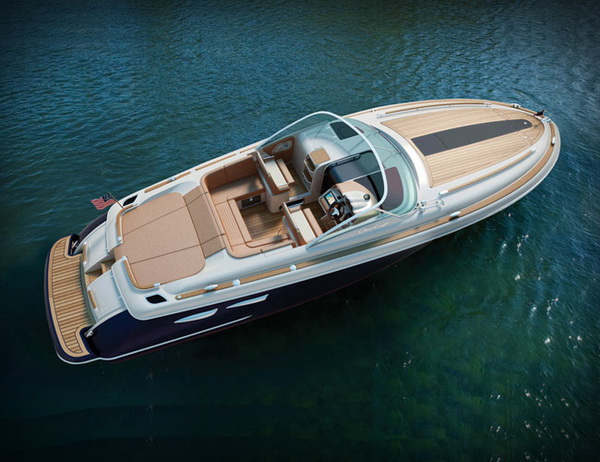 The Corsair 36 is a wonderful little piece of floating wood. And by 'little piece of floating' wood I mean 'luxurious and elegant', while still retaining the power Chris Craft got their customers used to. This particular water vehicle has Volvo-sourced standard twin V-8 engines that split the waters at an amazing 840 horsepower.
The boat is roomy, being able to house up to four people in its comfortable cabin with 6'2″ of head room and in its stateroom that holds a queen-sized bed. You won't be short of entertainment either, since the Corsair 36 is fully equipped with an entertainment center that entails a wet bar, cutting board and storage.
Imagine sitting on its extended fiberglass swim platform with three-step stainless steel ladder and calmly assessing the ocean in front of you, with three beautiful women waiting in the huge bed. Oh yes.