The Bruno Mars style is definitely a bold one. The talented and handsome singer strikes again but now with impressive fashion. His clothing choices are super unique and impressive. Most people aspire to be like Bruno Mars, so why not through this style? Just like his music, his clothes are just as iconic and always so eyecatching.
If you love to be an appealing presence then follow this style guide. We have picked some of his most common outfits just for you! Hopefully, you find your perfect Bruno fit and stick to it. Enjoy the variety of colors and prints that Bruno appreciates frequently.
Accessories are important
Bruno is almost never seen without an accessory. He always dresses to impress and that includes every little detail. If you are not looking at his fit then you are definitely looking at his signature hat and sunglasses.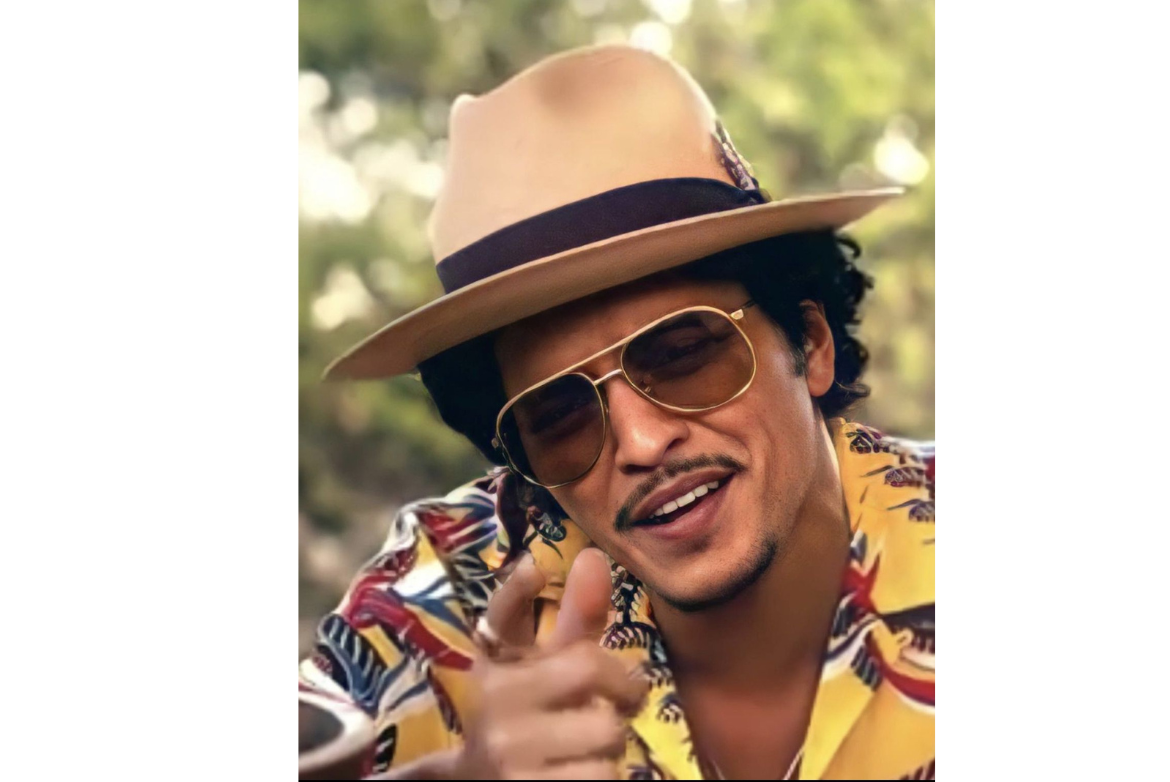 Often worn, his fedora still decorates his head. Always exceptional and colorful reflecting his bubbly and charming attitude. Looking slightly mysterious yet also very chic this look requires a lot of attention to detail. That's why Bruno always seems to pick the perfect hat color to match his outfit and the best shape of sunglasses.
Casual Graphic Tees
If you like a casual look more this part is perfect for you.  Bruno enjoys his casual looks and always tries to add some flare to them too. When it comes to casual looks, graphic tees are important for him.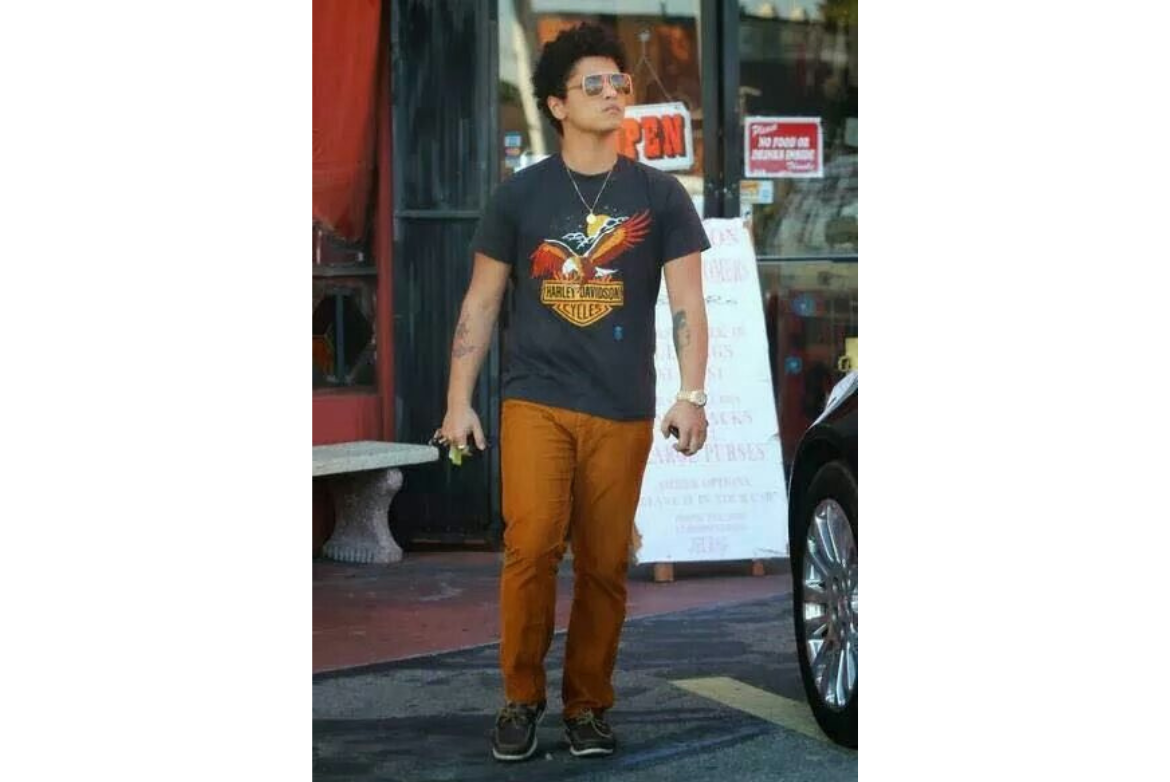 It is out there and super appealing to the eye. Modern and a slight edge to this casual look is what makes it so perfect. Enjoy any type of graphic tee with jeans and even a light jacket on top for suitable layering.
Glammed up Jackets
If you are an avid jacket lover here is how the Bruno Mars style does it. Go big or go home when it comes to jackets. All glammed up and amazing for the go. Every time you spot him wearing a jacket it's all glossy and colorful.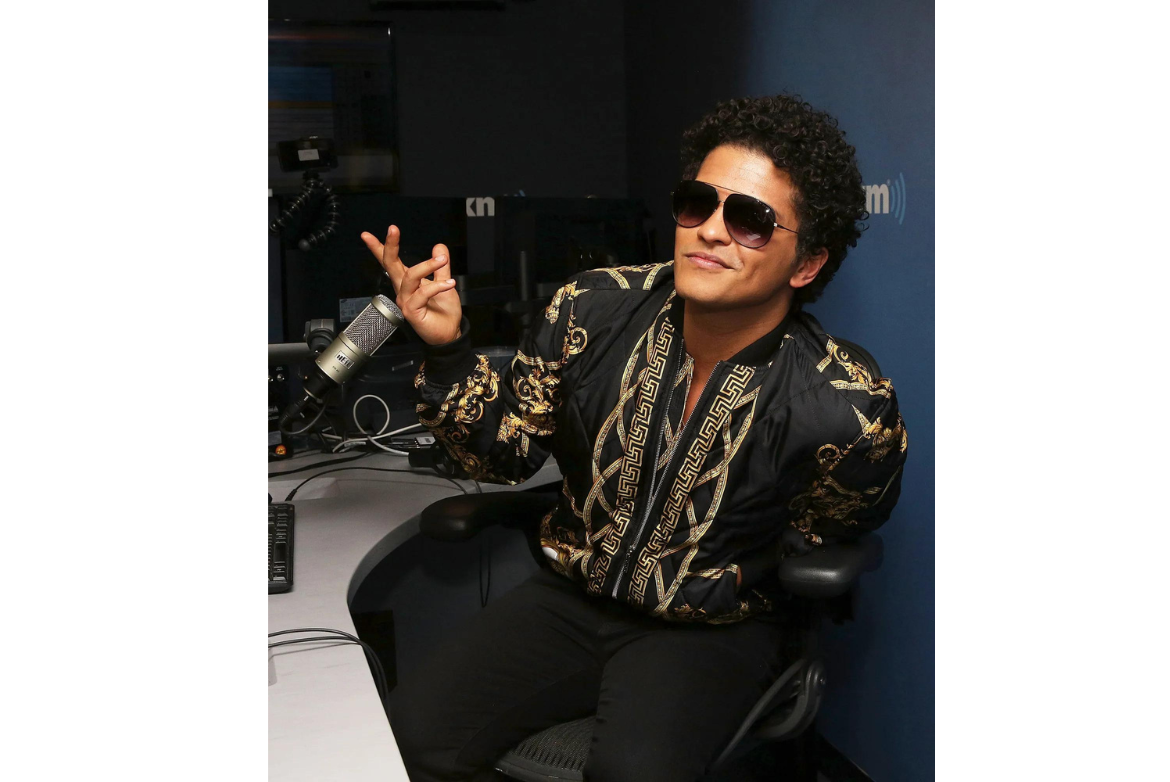 More commonly you can spot him wearing a Versace bomber jacket or the common high school jock jacket. From time to time, you will even see him wearing a leather jacket to spice things up. It is excellent that he has such a diverse taste in jackets, giving you a multitude of options when choosing to layer your outfits. Of course, also depends on the weather as well.
The Bruno Bling
Last but not least, Bruno loves his jewelry. The bling is what keeps most of his fits together. If you always felt like your outfit lacks an extra something then try some jewelry to go.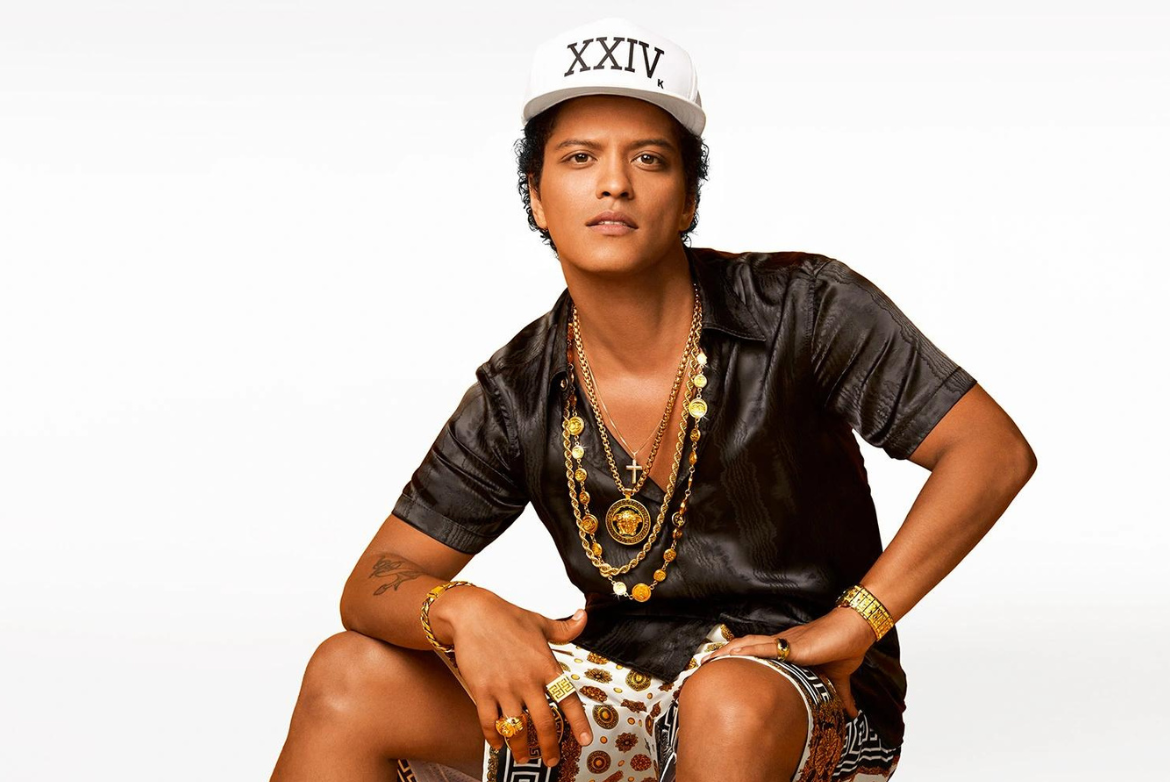 If you are afraid it will be too much you can start with a simple gold chain but if you are not worried about that then go ahead and go wild. Try out as many bling-bling combos as possible and achieve the Bruno Mars complete outfit. In most of his music videos, you almost always spot him wearing at least one flashy chain around his neck.
Related Topics: The Ryan Gosling Style Guide