Brett Goldstein spoke about his appearance in "Thor: Love and Thunder."
Goldstein said that he had about two weeks to get ready for his Hercules scene at the end of the movie.
"I said, 'He doesn't have to be as big as Thor, does he?'" Goldstein recalled saying at the time.
Brett Goldstein, who played "Ted Lasso," claimed he had little time to prepare for his cameo in "Thor: Love and Thunder's" closing credits.
In a recent interview, the Emmy Award-winning actor discussed how Chris Hemsworth cast him as Hercules in the fourth standalone "Thor" movie. Taika Waititi directed the movie. The Marvel Studios interest came "out of the blue one night," and the actor and writer said that while he was working on other projects, "it was just so surreal."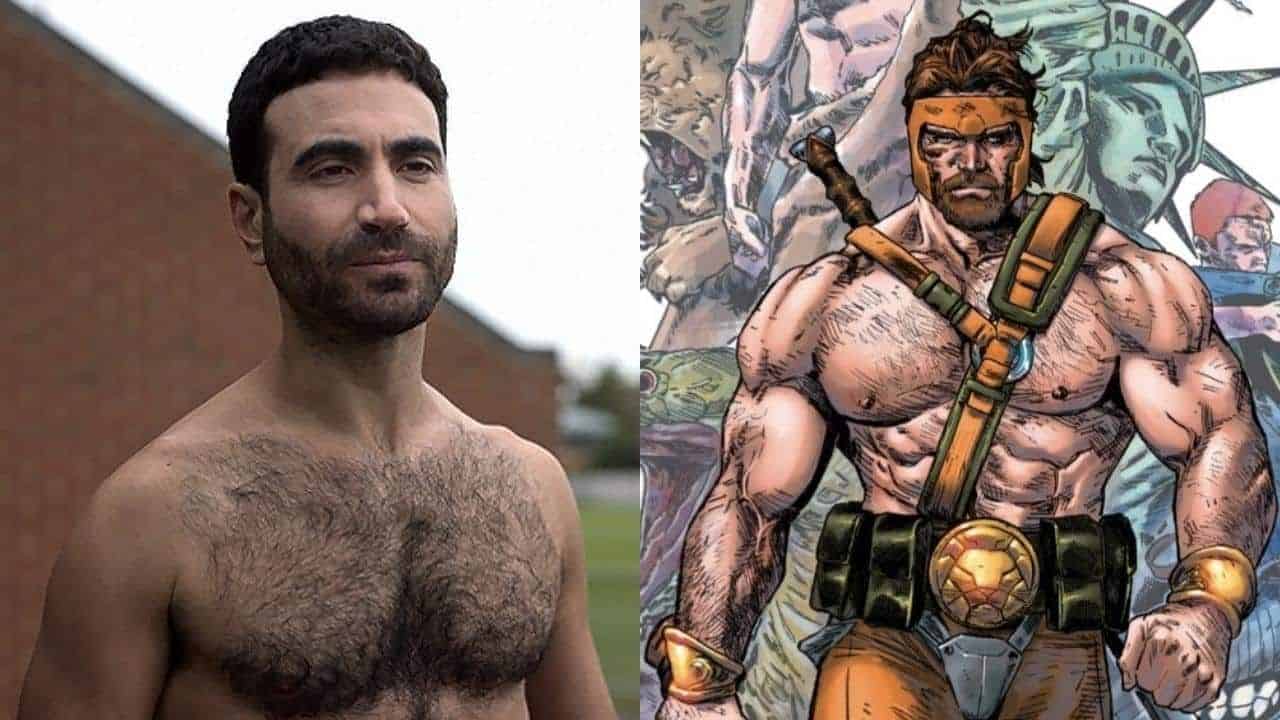 He wasn't sure what the studio wanted to talk to him about when they met with him via Zoom.
The end-credits scene, which revealed that Russell Crowe's Zeus was actually alive and that he wanted his son, Hercules, to rekindle human "fear" of the gods, was described to Goldstein by Marvel, according to Goldstein.
"They turn around and they reveal 'It's Hercules; it's you,'" Goldstein said. "And I went, 'What?' Just like, 'Are you serious? Are you fucking with me? Is this a wind-up?' So yeah, it was as surprising to me as I think it has been to other people."
The actor admitted that he had to physically prepare, just like other actors who have gotten ripped for their roles in the Marvel Cinematic Universe.
"When I spoke to Taika, I said, 'You know I'm basically like a skinny comedian?'" Goldstein recalled. "I said, 'When is this filming?' It was like in two weeks, and I was like, 'I mean, I'll do my best, but two weeks feels …' I said, 'He doesn't have to be as big as Thor, does he?' And look, on the day, I mean, I'm doing 400 push-ups that day. I was fit to explode. I did the best I could on that day."
The "Thor: Love and Thunder" end-credits scene hinted at additional storylines for the thunder god's title character. Although no follow-up movies have yet been announced, the movie's title card also hinted that Thor would return.
The actor said he was "surprised and delighted" by the "positive response" from fans regarding his appearance, though it is unknown when Goldstein will return as Hercules.
Who knows if anything will result from it, he said, but he was happy that people appeared to have enjoyed it.