Every day, you hear about another celebrity's weight loss transformation.
Looking at their before and after weight loss photos, we could barely recognize some of them. Adele, Rebel Wilson, Chris Pratt, and Sam Smith are just some of those who stunned us with their new looks.
Whether they had to lose weight for health reasons or to play a particular role, this is the complete list of the most amazing celebrity body transformations ever, A to Z.
We have before and after weight loss pictures for the most inspiring transformations. Who shocked you the most?
50 Cent
As he began filming a role as a cancer patient for "Things Fall Apart," 50 Cent made headlines in 2010 by posting startlingly thin photos of himself online. In honor of a friend who passed away from the illness, he is portraying the part.
😲 50 Cent total weight loss for the role: 54 pounds.
Abby Lee Miller
After losing more than 100 pounds, Abby Lee Miller still had extra skin on her body, so she underwent surgery to have it removed. The "Dance Moms" star, whose temper was once well-known, opened up to Inside Edition about certain parts of her body, such as the area by her bra line and her arms, that bothered her.
😲 Abby Lee Miller's total weight loss: 100 pounds.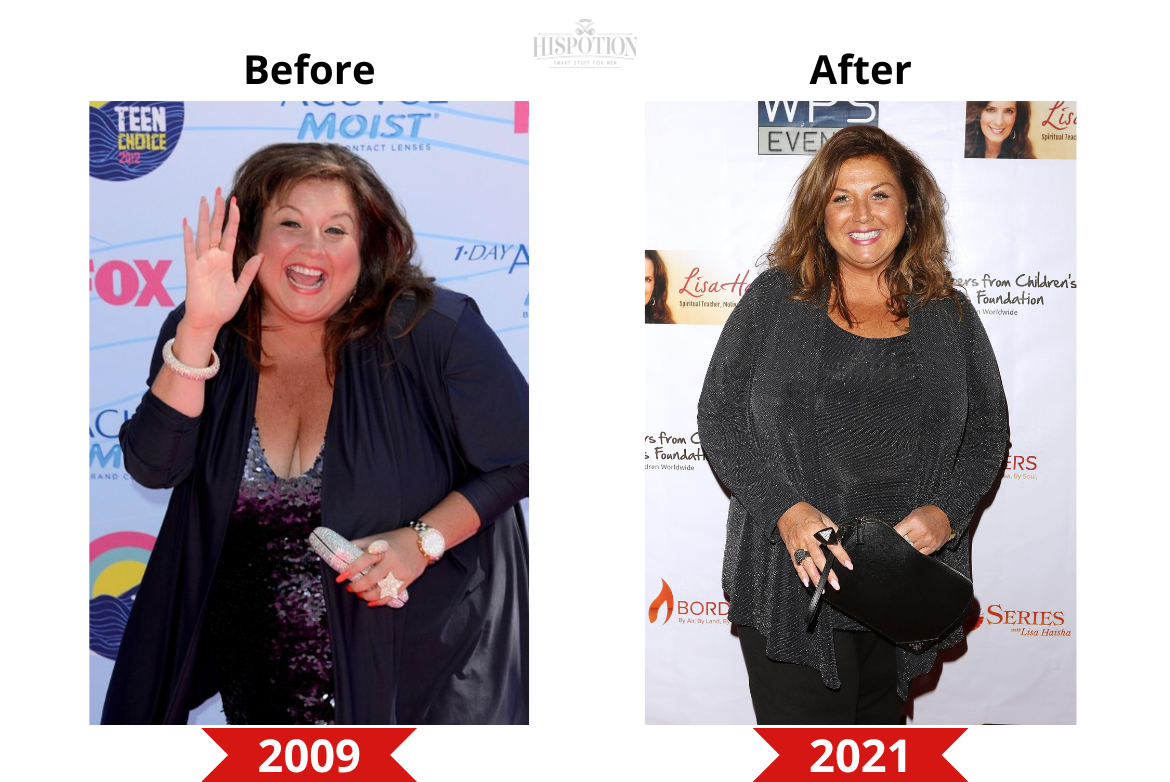 Action Bronson
Action Bronson now has a much slimmer appearance. The rapper and chef has been concentrating on his health, and his effort is beginning to show results. Bronson, who was 400 pounds at one point, has lost around 160 pounds. In 2021 he shared a shirtless selfie and displayed his muscles to celebrate the achievement. He stated his current weight, 240 pounds, in the caption.
😲 Action Bronson's total weight loss: 160 pounds.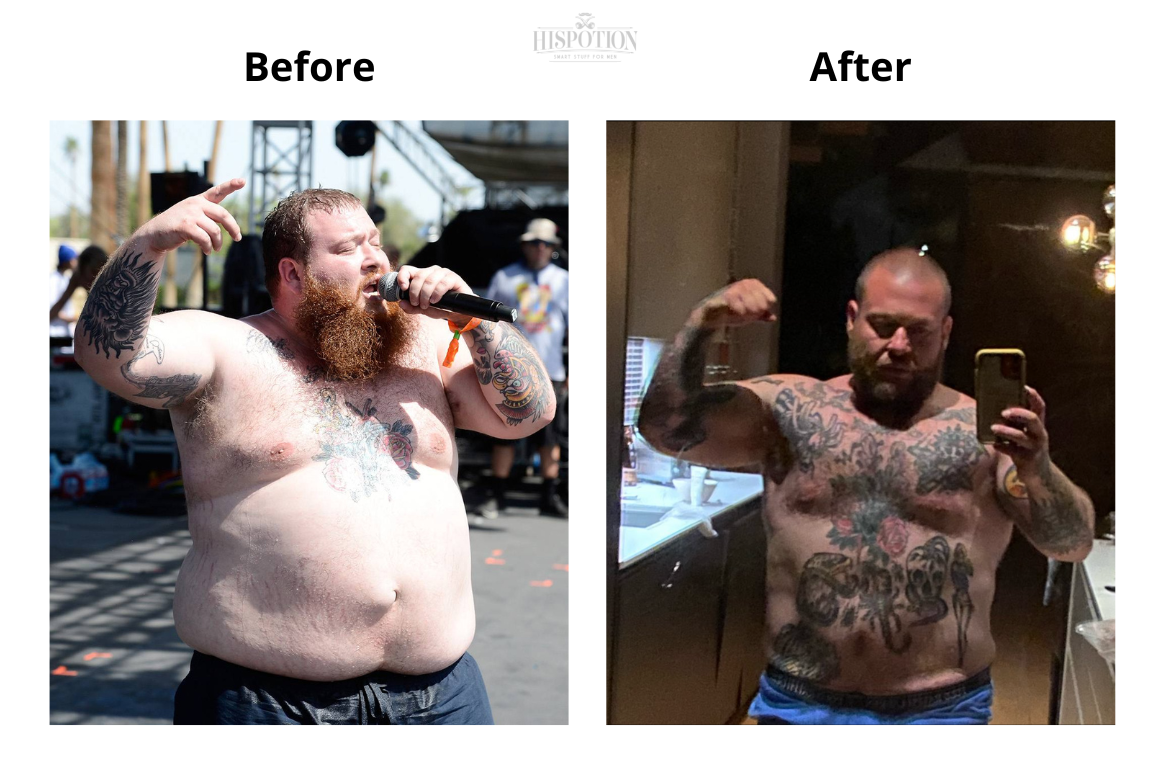 Adele
Adele shocked her fans back in 2020 when she posted a photo on her Instagram account, revealing a much slimmer physique.
😲 Adele's total weight loss: 100 pounds.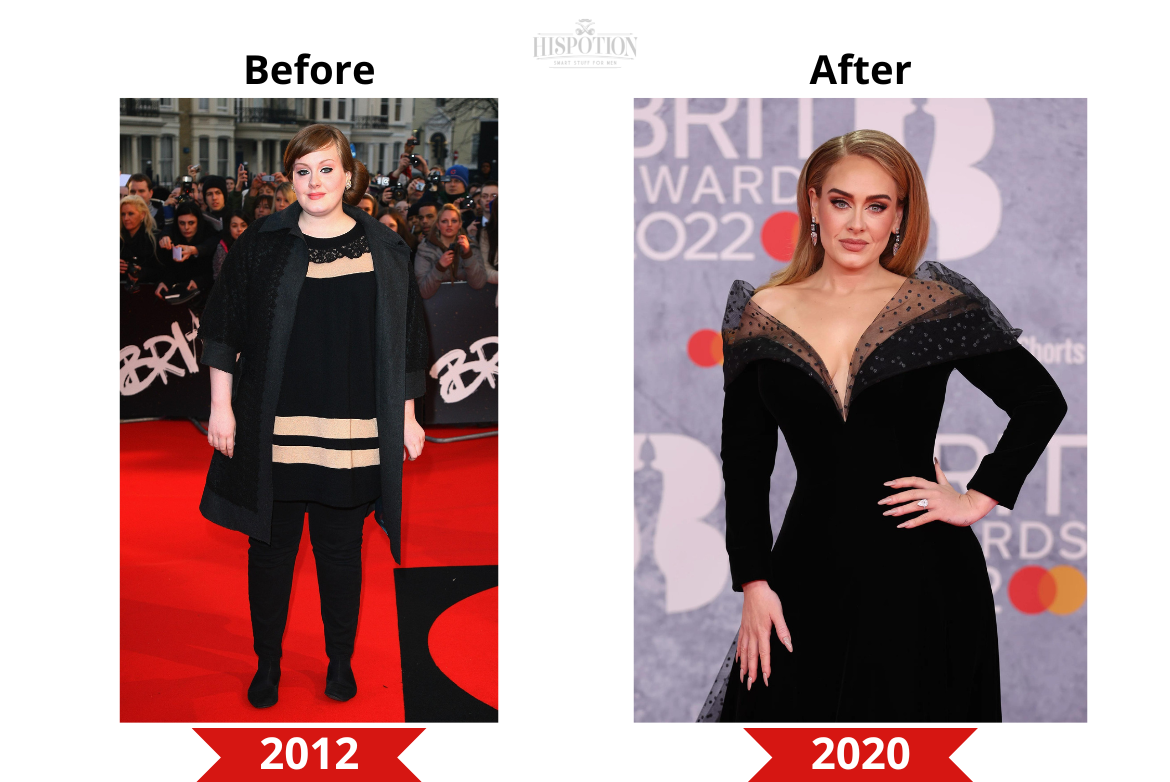 Al Roker
Al Roker, a native of New York, shed 100 pounds following his gastric bypass surgery in 2002. He recently lost an additional 45 pounds and attributes his weight loss to daily walks and cutting back on carbs. Al proudly displayed his weight loss earlier this year in a heartfelt Instagram post about the journey he has been on for more than 20 years.
😲 Al Roker's total weight loss: 145 pounds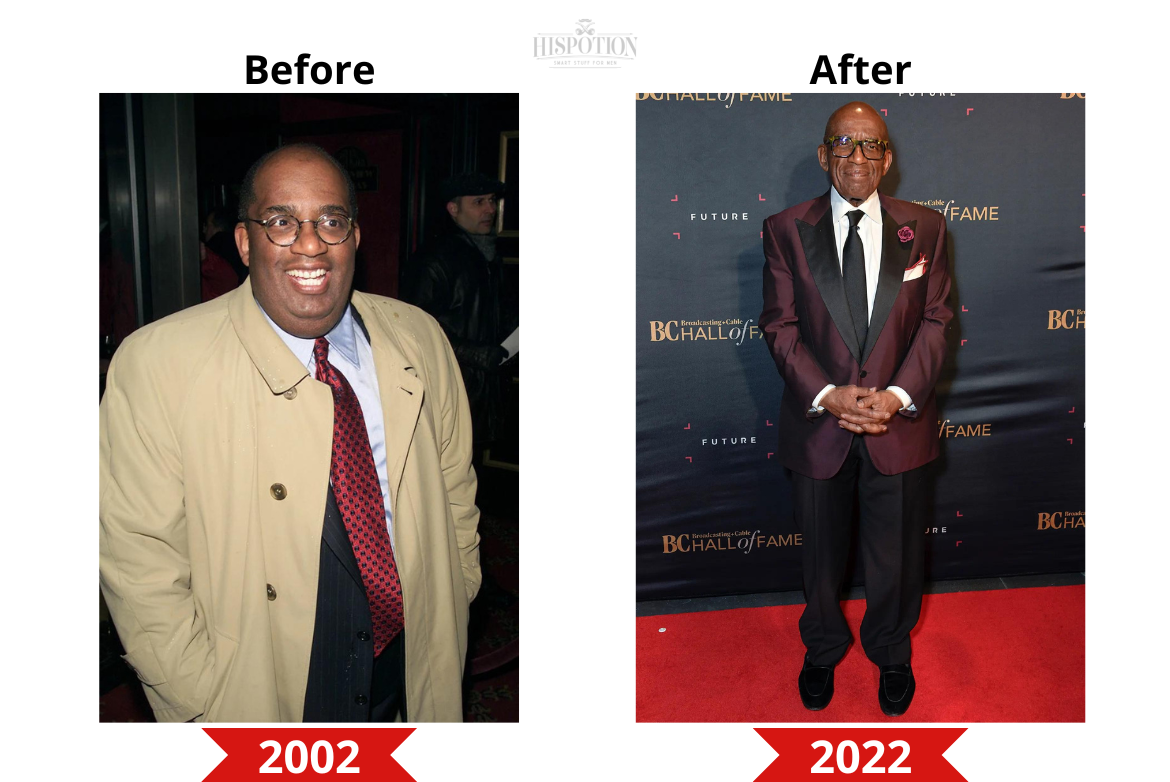 Al Sharpton
How Al Sharpton lost a remarkable 176 pounds? The Rev. Al Sharpton is nothing like he used to be. The 5'10" civil rights activist went from 305 lbs to 129 lbs.
😲 Al Sharpton's total weight loss: 176 pounds.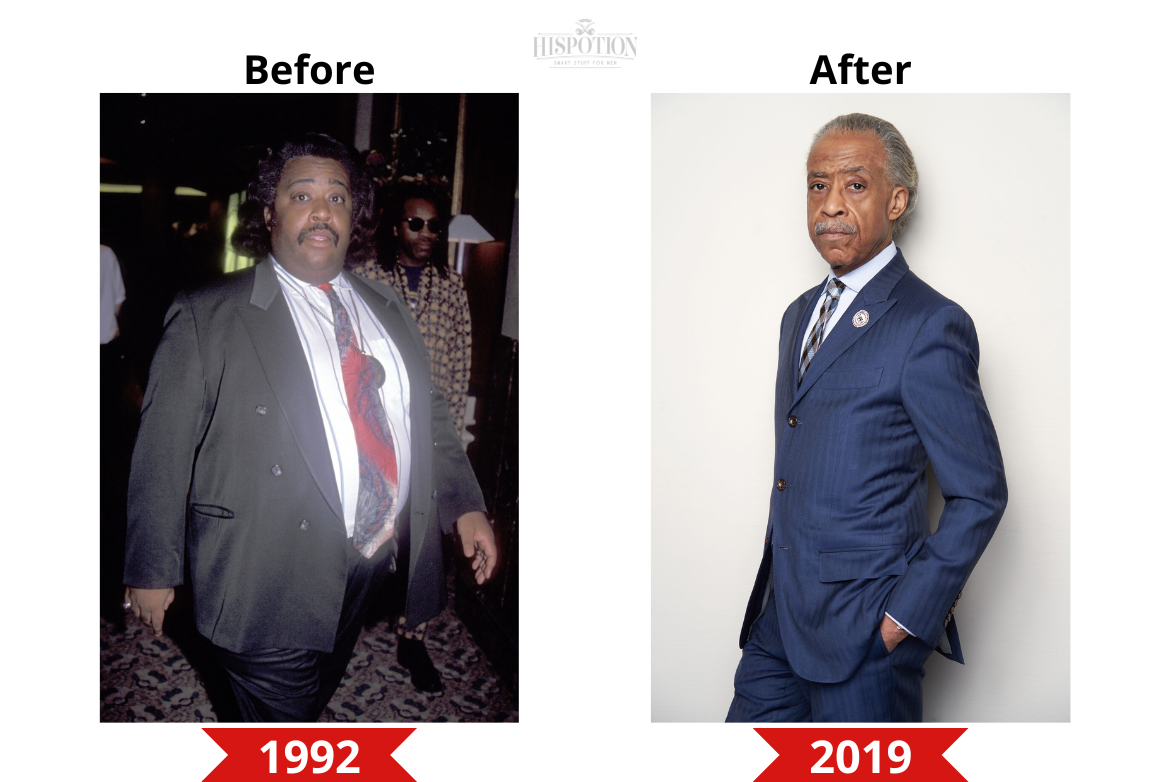 Alec Baldwin
Recently, Alec Baldwin has been successful in losing a significant amount of weight. Yes, it appears that he was able to shed close to 100 pounds. And since he underwent such a remarkable physical transformation, the public has been very interested in learning about Alec Baldwin's weight loss.
😲 Alec Baldwin's total weight loss: 100 pounds. 
America Ferrera
America Georgina Ferrera is a well-known actress, director, and producer from the United States. Ferrera is well-known for her work in movies, but she has also reached a big goal in the fitness world.
😲 America Ferrera's total weight loss: 40 pounds.
Angela Deem
Angela Deem, the 90 Day Fiancé star revealed in March 2021 that she had lost 90 pounds after getting liposuction, a gastric sleeve, and a breast reduction in August 2020.
😲 Angela Deem's total weight loss: 90 pounds.
Anthony Anderson
Even though he was bigger, being overweight was never a problem for him. Anderson once said that he had always been happy with his body, so he never tried to lose weight to make himself feel better about himself. Instead, the actor from "Scary Movie" lost weight because it was good for his health.
😲 Anthony Anderson's total weight loss: 47 pounds.
Art Smith
In May 2020, Art Smith, Oprah's former and famous chef, said that he had lost 70 pounds in less than three months while in quarantine because of the coronavirus pandemic. He said that his friend and trainer, athlete Lucas Cancelier, was responsible for the change.
Smith has changed a lot in size before, so this wasn't the first time. In 2008, he weighed about 324 pounds and was given a type 2 diabetes diagnosis. He took his diagnosis as a wake-up call, and by 2011, he had run two marathons and lost almost 120 pounds.
😲 Art Smith's total weight loss: 70 pounds. 
Austin 'Chumlee' Russell
Austin "Chumlee" Russell revealed a significant weight loss in 2021.
Chumlee underwent gastric sleeve surgery and has since lost 160 pounds. After reaching 350 pounds in January 2019, Chumlee said he was "feeling healthy at 190 pounds today" and that he was "tired" of struggling with his weight.
😲 Austin "Chumlee" Russell's total weight loss: 160 pounds.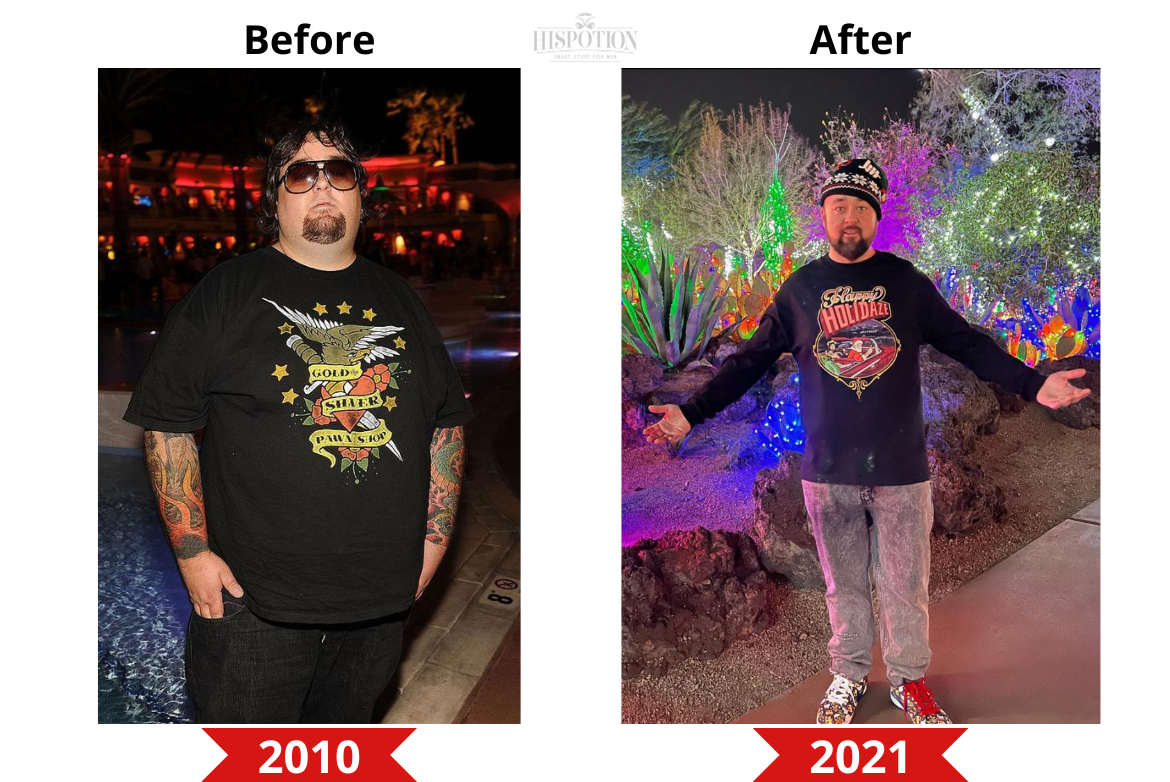 Ayesha Curry
During the quarantine, Ayesha Curry lost 35 pounds. She has always had beautiful looks. She always occupies the center of attention, whether she is posing with the adorable family or by herself. Ayesha is now displaying a new body after losing 35 pounds while in quarantine.
😲 Ayesha Curry's total weight loss: 35 pounds. 
Billy Joel
In 2021 Billy Joel arrived at Madison Square Garden, where he has performed since 2014, for his first show following the pandemic, about 50 pounds lighter.
The 72-year-old singer mentioned that his shrinking frame was an unintended consequence of back surgery.
😲 Billy Joel's total weight lost: 50 pounds. 
Blake Lively
The "All I See Is You" actress shared on Instagram in February 2018 that she had shed 61 pounds since giving birth to Ryan Reynolds and her second child in September 2016. Blake's trainer, Don Saladino, who also works with Ryan and Blake's former Gossip Girl co-star Sebastian Stan, assisted Blake throughout her 14-month weight loss journey.
😲 Blake Lively's total weight lost: 61 pounds.
Bronson Pinchot
In 6 months Bronson Pinchot had shed at least 60 pounds during the lockdown. The "Perfect Strangers" actor revealed that he started losing weight a few months into lockdown after being horrified by a picture of himself from the 2017 revival of "Battle of the Network Stars."
😲 Bronson Pinchot's total weight lost: 60 pounds.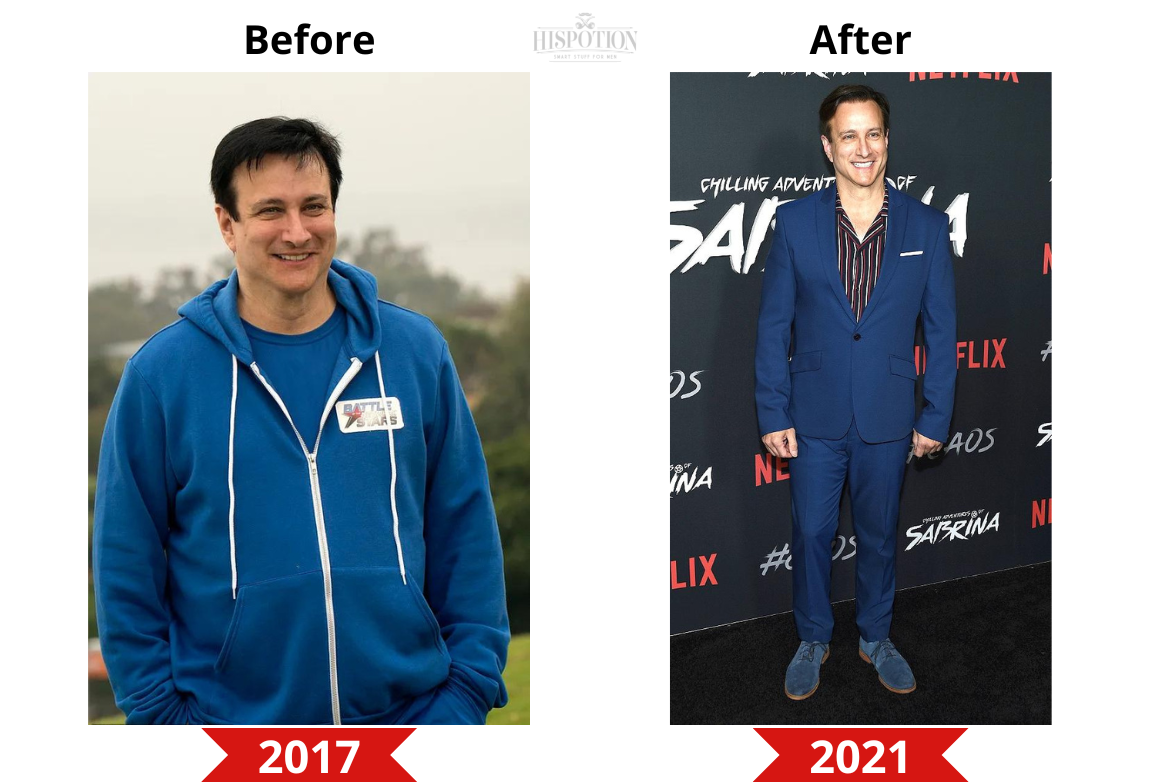 Busta Rhymes
Busta Rhymes put a lot of effort into changing his body. The 50-year-old rapper shared details of his dramatic 100-pound weight loss journey in the Jan./Feb. 2021 issue of Men's Health.
😲 Busta Rhymes' total weight loss: 100 pounds.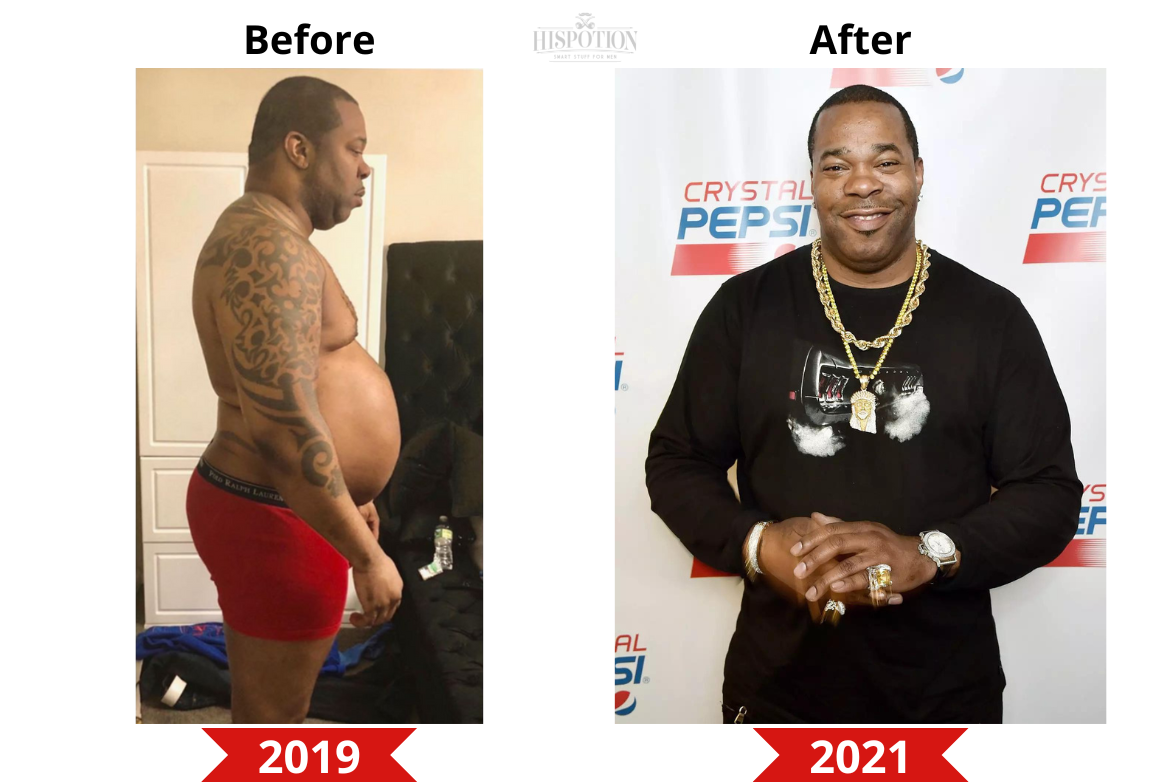 Charlize Theron
Charlize Theron underwent a transformation for the role of a postpartum depressed mom of three in the 2018 film Tully, gaining close to 50 pounds. At the time, the South African-born celebrity remarked that losing weight at 42 was much harder than it had been when she attempted it at 27.
😲 Charlize Theron's total weight gain for the role: 50 pounds. 
Charlotte Crosby
The former Geordie Shore star is a rare breed of dieting celebrity who has managed to maintain her shape without actually straying from the plan after losing more than 19kg back in 2014.
Chaz Bono
Chaz Bono had been going on and off diets for a long time. He even went on a celebrity weight loss show to try to lose some weight.
But nothing worked until he accepted that he was transgender. Only then did he feel close enough to his body to take good care of it.
😲 Chaz Bono's total weight loss: 60 pounds.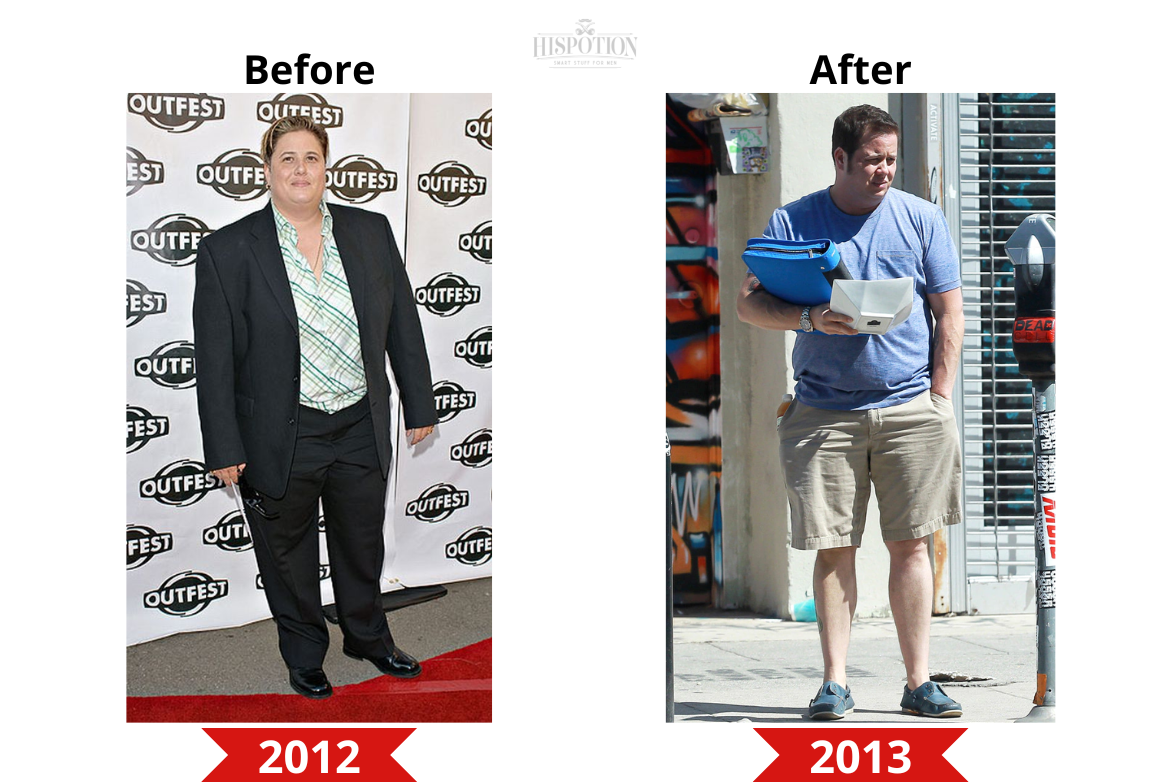 Chris Pratt
In order to play Andy Dwyer on Parks and Recreation, Pratt put on weight on purpose. In 2013, he lost 60 pounds in six months to become an action star. The star of Guardians of the Galaxy stopped drinking beer, ate 4,000 calories a day, and drank a lot of water.
😲 Chris Pratt's total weight loss: 60 pounds.
Christian Bale
Christian Bale has created a work of art out of changing his body for movie roles over the course of his four-decade career.
😲 Christian Bale's most extreme body transformations for his roles over the years: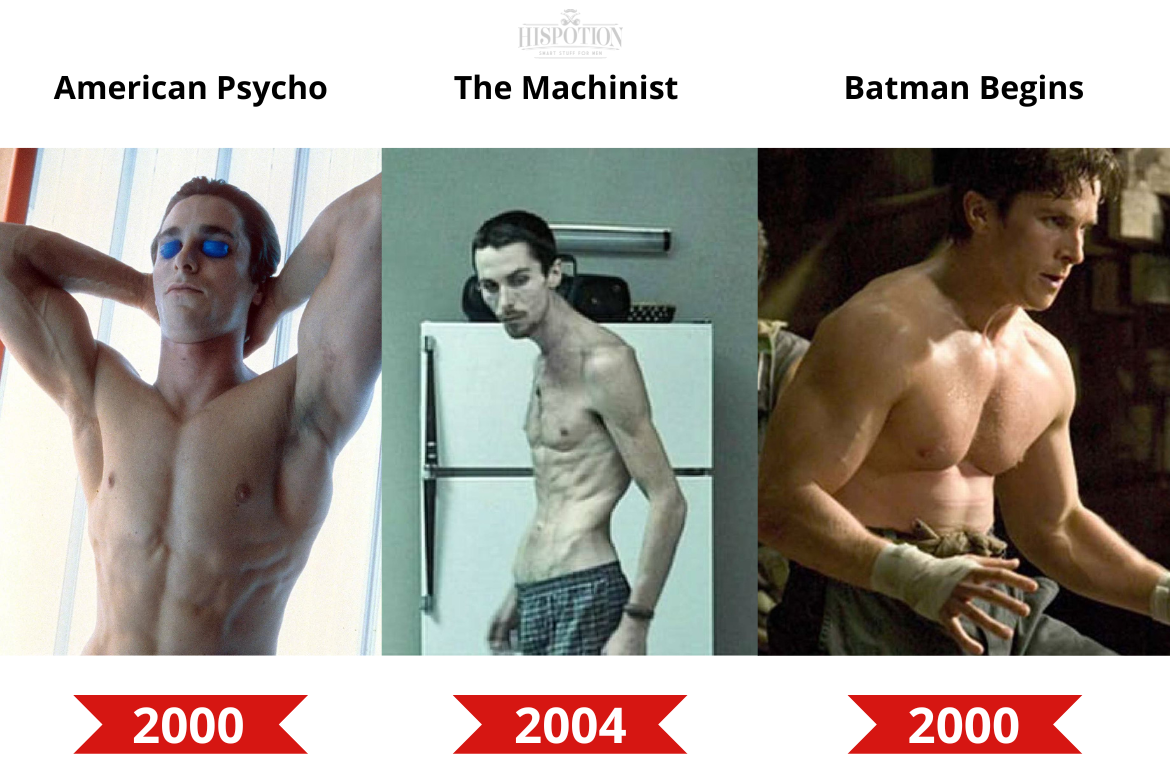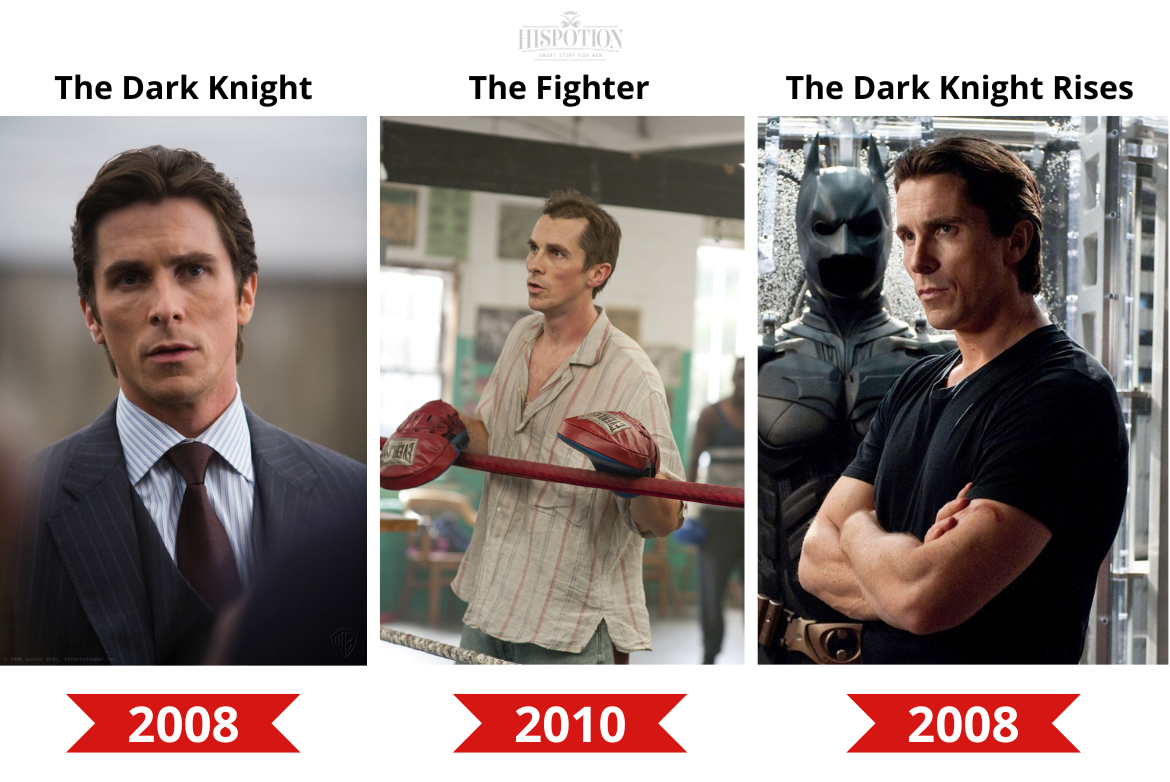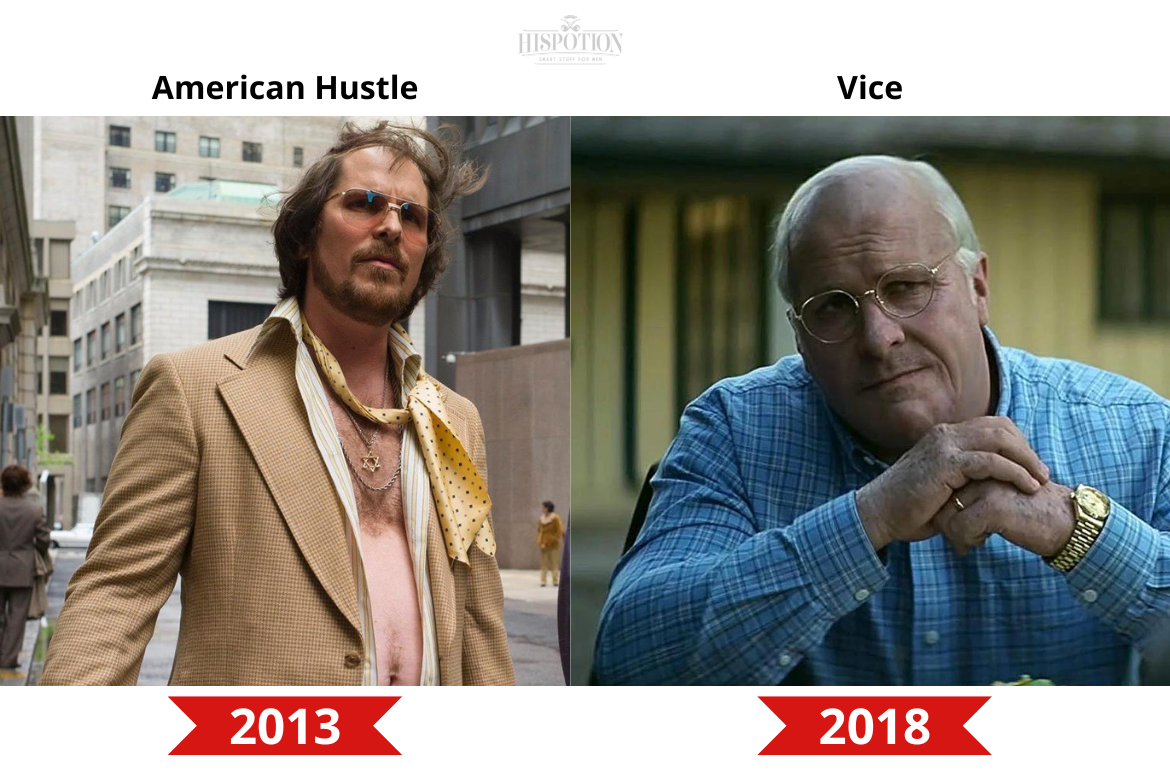 Christina Aguilera
Christina Aguilera's weight loss shocked her fans and motivated many women to lose weight. She has a rainbow diet, including veggies, fruits, and protein sources.
😲 Christina Aguilera's total weight loss: 40 pounds.
Colin Farrell
Some fans said they hardly recognized Farrell in The North Water because he had put on a lot of weight to match the physicality of the character.
Daniel Radcliffe
In order to shed weight for his role in the movie "Jungle", Daniel Radcliffe ate just one egg per day for two months in 2017.
The "Harry Potter" star plays Yossi Ghinsburg, an Israeli who went missing for three weeks while only eating one egg per day and losing 35 pounds as a result of hunger, disease, and infection.
😲 Daniel Radcliffe's total weight loss for the role: 25 pounds. 
Daphne Oz
In 2020, nine months after giving birth, Daphne Oz won a health victory. She told her Instagram followers that she had lost almost 50 pounds.
😲 Daphne Oz' total weight loss: 50 pounds.

Drake
Aubrey Graham, better known as the popular rapper Drake, has prioritized fitness over the years. The rapper hasn't lost any weight, however needs to stay in shape because of his extensive international tours and intense performances that often feature Drake performing for hours at a time virtually alone.
Drew Carey
Most people who tried to lose weight thought that this revolution that happened in 2010 wouldn't last long because it was so big. Surprisingly, the comedian, who still stays slim, put an end to these rumors.
😲 Drew Carey's total weight loss: 80 pounds.
Ed Sheeran
After gaining weight on tours and years of smoking, the "Shape of You" singer has lost 50 pounds.
😲 Ed Sheeran's total weight loss: 50 pounds.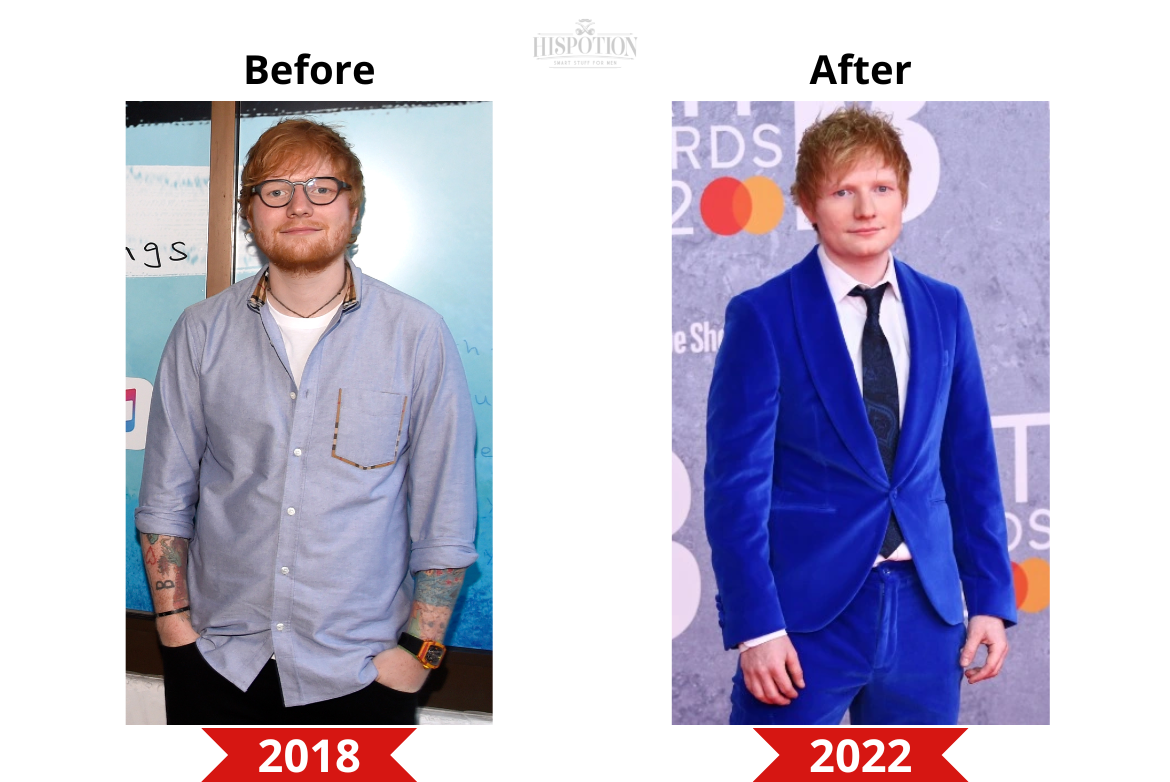 Edward Norton
Moviegoers all over the world were astounded by Edward Norton's captivating and occasionally upsetting performance in "American History X" when it was released in 1998. Millions of moviegoers were also taken aback by how ripped Norton appeared on screen considering how scrawny he had been in his previous roles. That naturally raises the question of how Edward Norton gained 30 pounds of muscle for the part.
😲 Edward Norton's total weight gain for the role: 30 pounds.
Emile Hirsch
In the movie "Into the Wild," Emile Hirsch portrayed Chris McCandless, a man who starved to death in the Alaskan wilderness while hoping to be saved. Hirsch had to stop eating in order to reach this state of deprivation. "I weighed about 156 pounds when I got the part, and I weighed 130 pounds throughout most of the film" . But he lost a lot of body fat as the character he was playing got close to passing away:  "And then I went down to 115 pounds for the weight loss in the Alaska segment".
😲 Emile Hirsch's total weight loss for the role: 41 pounds.
Ethan Suplee
"I could say that the reason I wanted to lose weight was so that I would have more time on this planet with my wife and kids.
And sure, those were huge motivating factors for me, but really it came down to the small things. Like having to carry a washcloth or a wad of paper towel in my pocket so that I could mop my brow when needed (which was often)."
😲 Ethan Suplee's total weight loss: 200 pounds.
Frankie Essex
Looking back on her development Frankie cited it as one of her biggest accomplishments of 2021 and expressed her desire to continue her successful routine in 2022.
😲 Frankie Essex' total weight loss: 28 pounds.
French Montana
French Montana shocked hip-hop fans all over the internet in 2021 when he revealed sculpted six-pack abs on Instagram. This set social media ablaze. The rapper, who had a brief relationship with Khloe Kardashian in 2014, posted a picture of himself looking slimmer and urged his followers to "Never underestimate yourself."
Even though it is not known exactly how much weight French Montana lost, the transformation could easily be noticed.
Gabourey Sidibe
As soon as Gabourey found out she had type 2 diabetes, she talked to her doctor and made the decision to have weight loss surgery. The doctor took out 80% of her stomach during this surgery to make it smaller.
😲 Gabourey Sidibe's total weight loss: 150 pounds.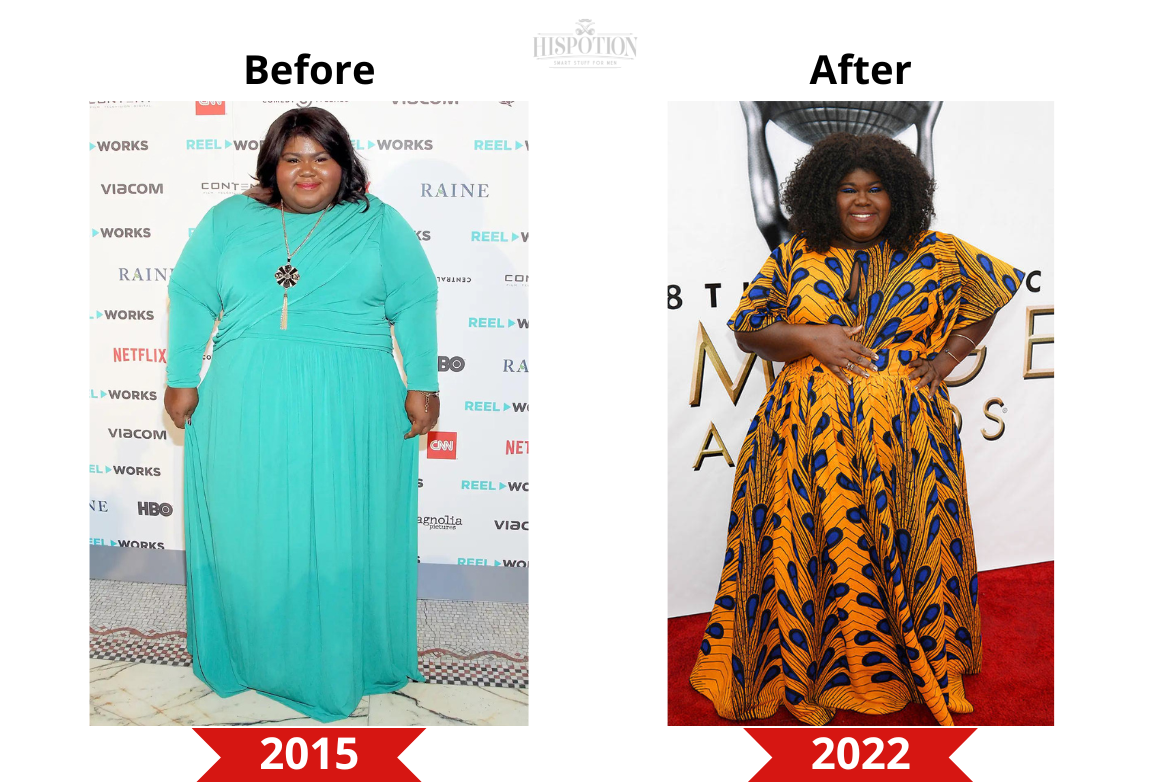 George Clooney
For his role in "The Midnight Sky" as a lone scientist with cancer who is the only survivor of a global catastrophe, George Clooney, 59 at the time, underwent a nearly 30-pound weight loss.
In the movie, which he also directed, Clooney plays a gaunt, bearded scientist who is almost unrecognizable.
😲 George Clooney's total weight loss for the role: 30 pounds. 
Gordon Ramsay
The famous chef said he ate more meals than he used to and that's how he lost 50 pounds.
He said: "I'm very good at eating five times a day, but small amounts as opposed to big breakfast, big lunch and big dinner". "There's nothing worse than eating dinner at 5:30 and then having to get up and cook for three hours".
😲 Gordon Ramsay's total weight loss: 50 pounds.
Graham Elliot
Elliot has lost about 128 pounds and changed his lifestyle since undergoing a sleeve gastrectomy, a procedure in which 80 percent of a patient's stomach is removed to create a small sleeve-shaped stomach the size of a banana.
😲 Graham Elliot's total weight loss: 128 pounds.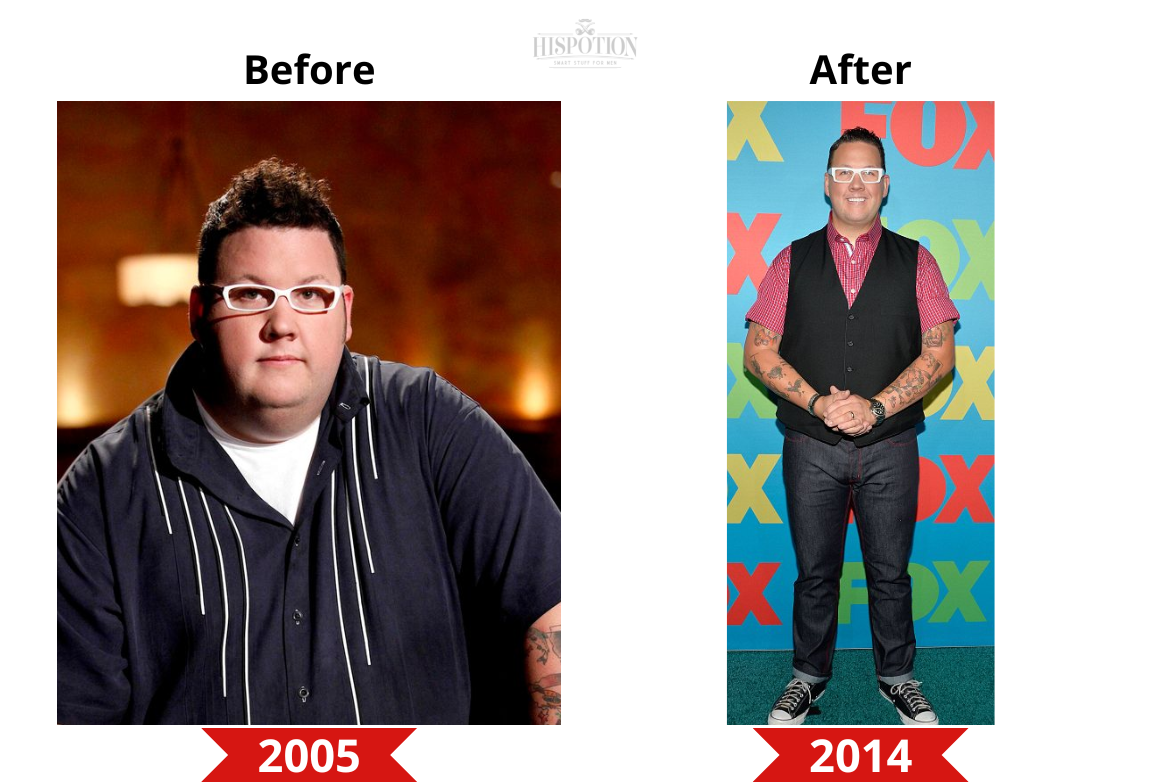 Grant Gustin
Even though it wasn't a story about losing weight, it was still amazing to see how much his body changed. Back in 2021, Grant Gustin had teased that Barry Allen will have "a little bit of beef" in season 7 of "The Flash". The actor posted two shirtless photos on his Instagram account, taken several months apart. Gustin recalled that he decided to start taking better care of himself in the summer of 2020.
Gregory Gourdet
In January of this year, Top Chef star Gregory Gourdet posted on Instagram that he had lost 40 pounds. In the post's caption, which showed photos of him before and after, he said: "212# to 172# This was hard! 😩💪🏾✨"
😲 Gregory Gourdet's total weight loss: 40 pounds.
Holly Hagan
The TV star and social media influencer, who got famous on MTV's Geordie Shore, said she lost the weight without dieting.
😲 Holly Hagan's total weight loss: 18 pounds.
Jacob Batalon
In an interview from 2021, the "Spider-Man: No Way Home" star explained how he lost 112 pounds since the end of 2019, when he first started a fitness journey after realizing how unhealthy he had been living.
😲 Jacob Batalon's total weight lost: 112 pounds.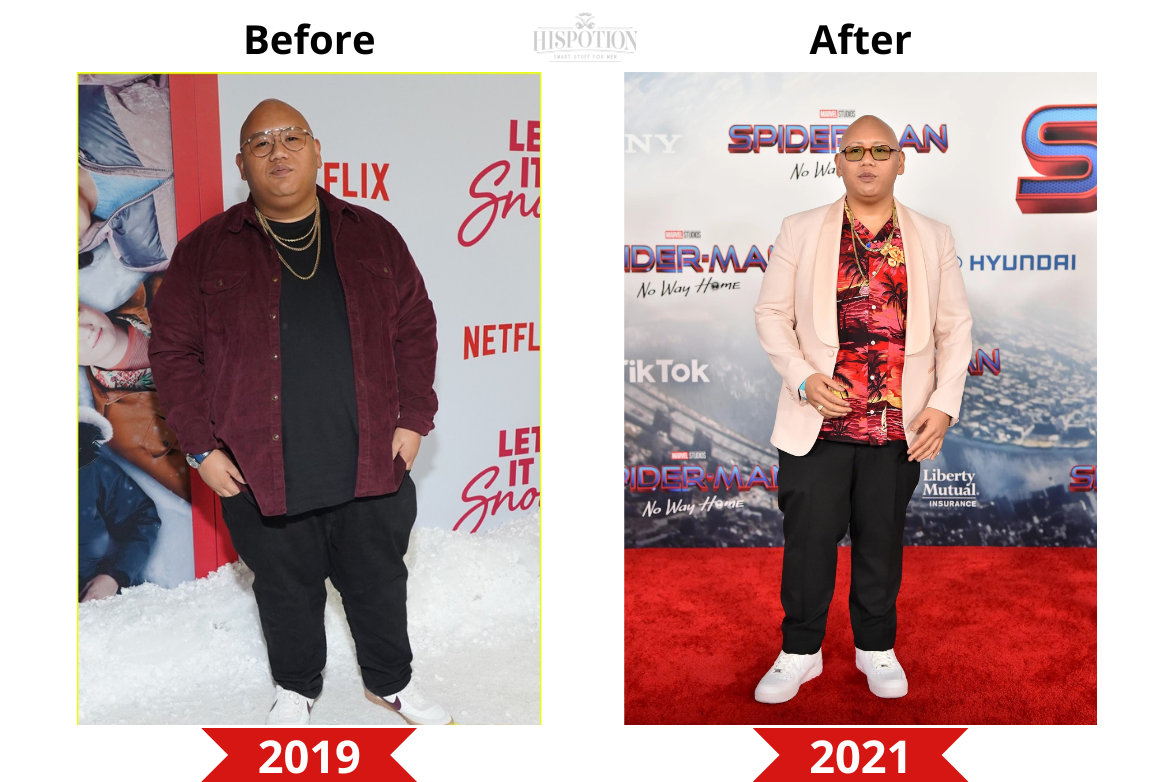 Jake Gyllenhaal
To prepare for his role as boxing champion Billy Hope in the 2015 film "Southpaw", Jake Gyllenhaal underwent a grueling regimen of training. Gyllenhaal's trainer at the time, Terry Claybonat, revealed that he went from a slim 147 pounds to a ripped 175 pounds in just six months.
😲 Jake Gyllenhaal's total weight gain for the role: 28 pounds.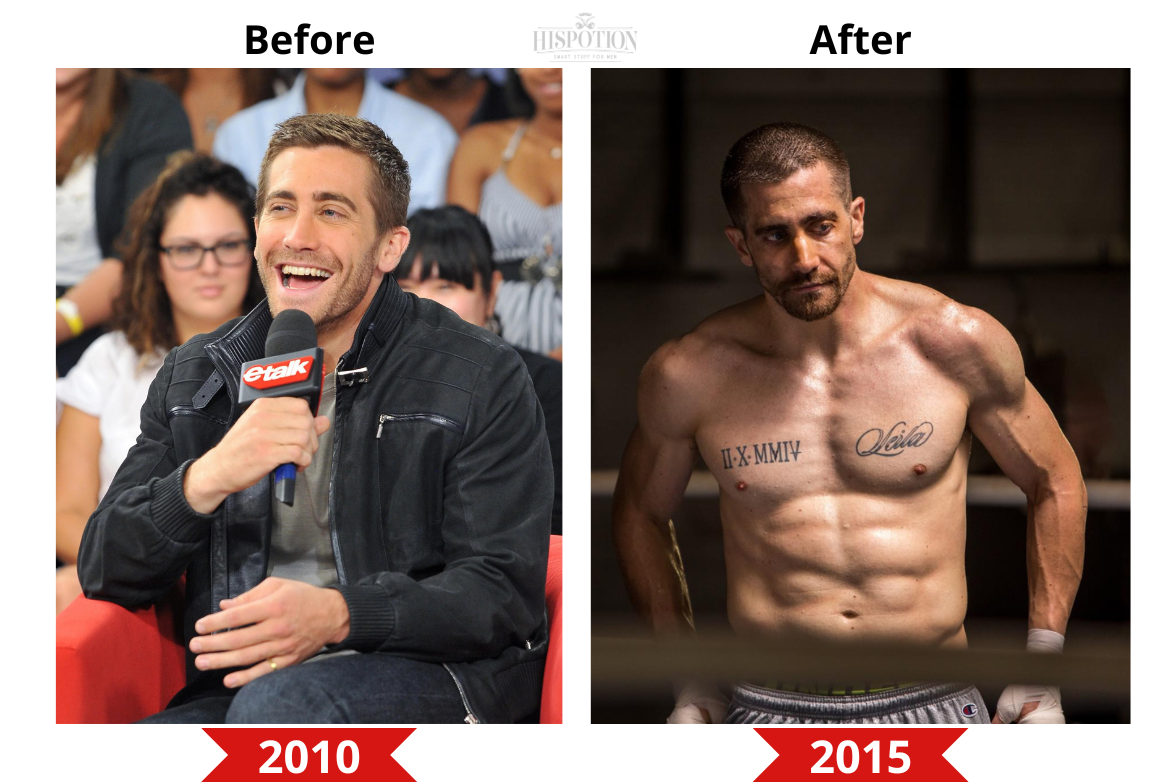 James Corden
James Corden has lost an incredible 84 pounds since making the commitment to change his lifestyle in 2021, and he now looks better than ever. The host of the Late Late Show, who once weighed 294 pounds, completely changed his eating habits after joining forces with WW, formerly Weight Watchers, in January of last year.
😲 James Corden's total weight loss: 84 pounds.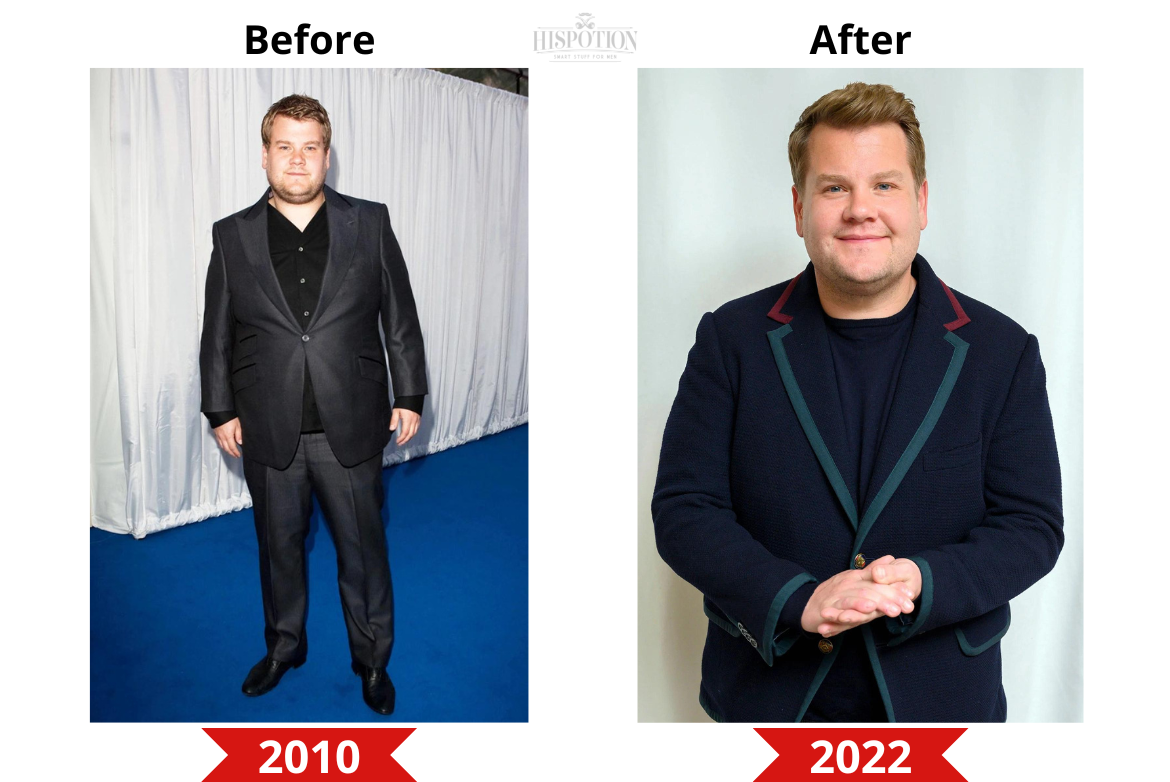 Janet Jackson
Paulette Sybliss, Jackson's trainer, spoke out about how hard Jackson worked to stay fit. Sybliss said Jackson had lost 70 pounds after giving birth without doing any cardio, but opting for four exercises with weights back to back.
😲 Janet Jackson's total weight loss: 70 pounds.
Jared Leto
Jared Leto gained 67 pounds for his role as John Lennon killer Mark David Chapman in the 2007 film "Chapter 27".
Leto lost about 30 pounds for his Oscar-winning performance in "Dallas Buyers Club" (2013) as the HIV-positive hustler Rayon.
To play a scientist with a rare blood disease in his newest comic book movie, "Morbius," he underwent a dramatic weight loss, who gains superhuman abilities after being injected with vampire bat DNA. For this transformation, he underwent a similarly dramatic weight gain (though mostly muscle).
😲 Jared Leto underwent physical changes for the following roles: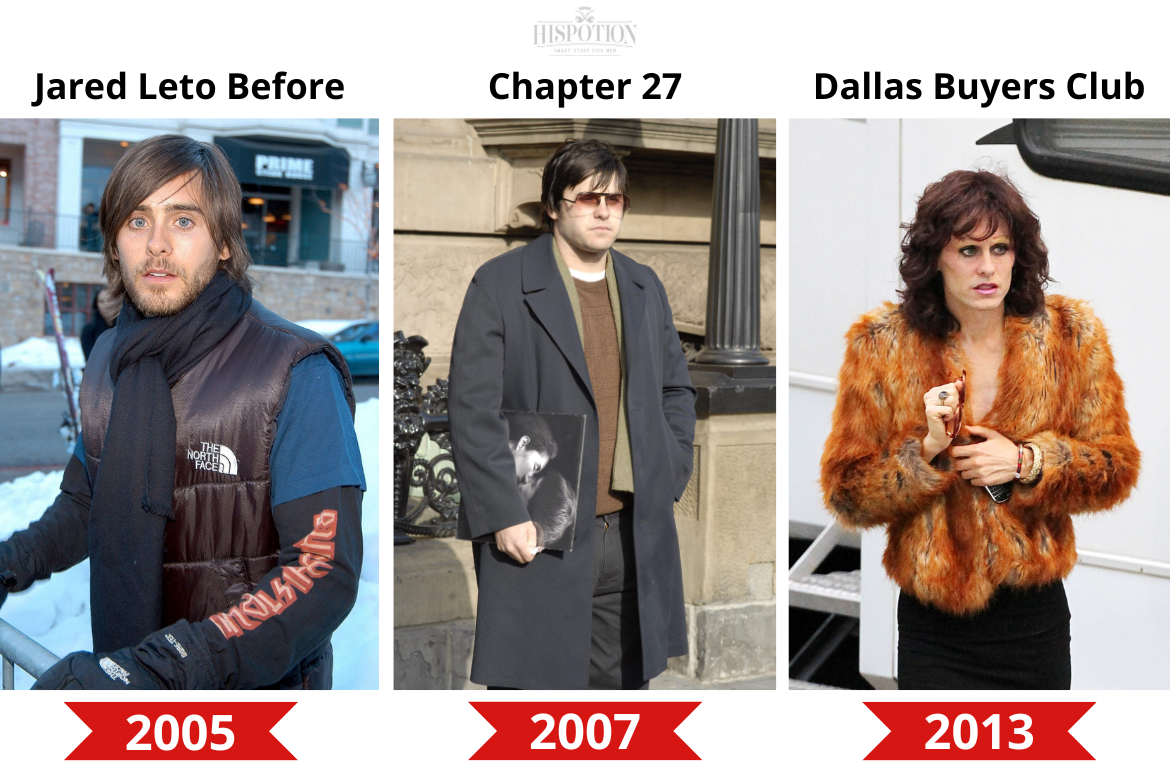 Jason Segel
For the role of Blunt in The Five-Year Engagement, Jason Segel had to lose 35 pounds. However, it wouldn't be the last time he underwent a weight change. A few years later, the Los Angeles native lost weight once more for the comedy Sex Tape.
😲 Jason Segel's total weight loss: 35 pounds.
Jenna Jameson
In November 2018, Jameson said on Instagram that the high-protein, low-carb keto diet and intermittent fasting had helped her lose 80 pounds in six months.
😲 Jenna Jameson's total weight loss: 80 pounds.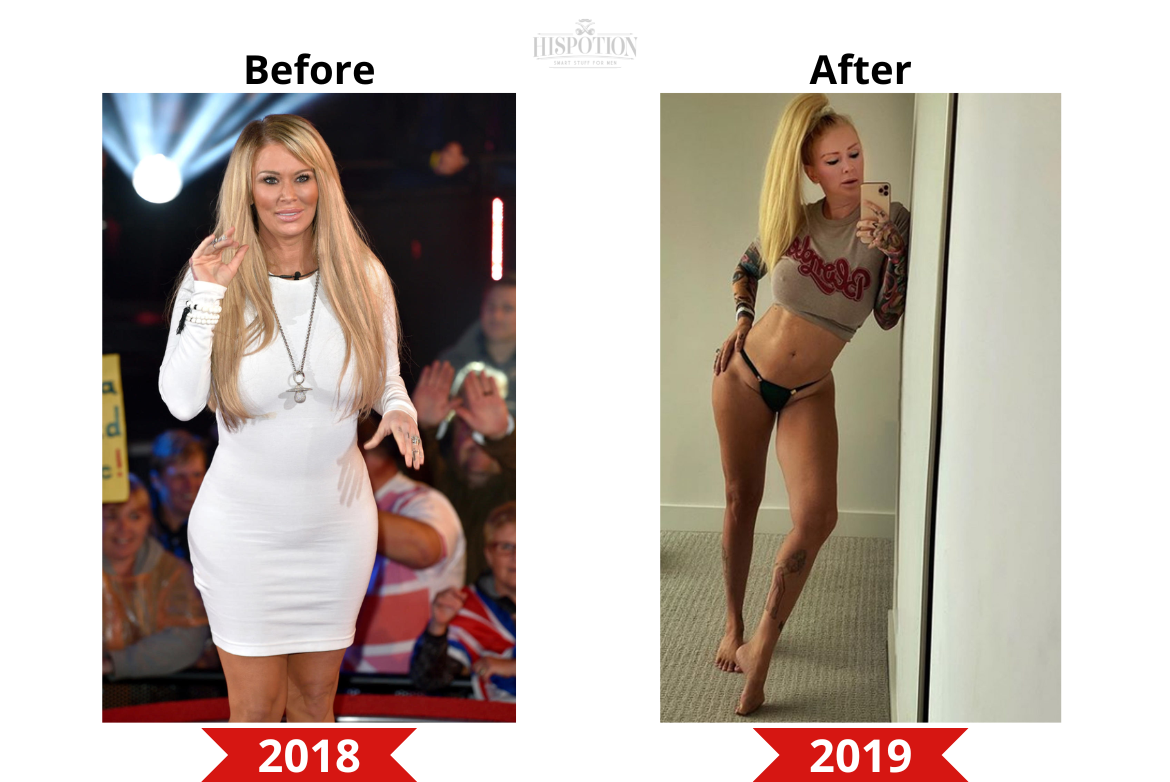 Jennifer Hudson
In addition to her abilities and talents that swept the entertainment industry by storm, Jennifer Hudson's dramatic weight loss transformation astounded everyone.
😲 Jennifer Hudson's total weight loss: 80 pounds.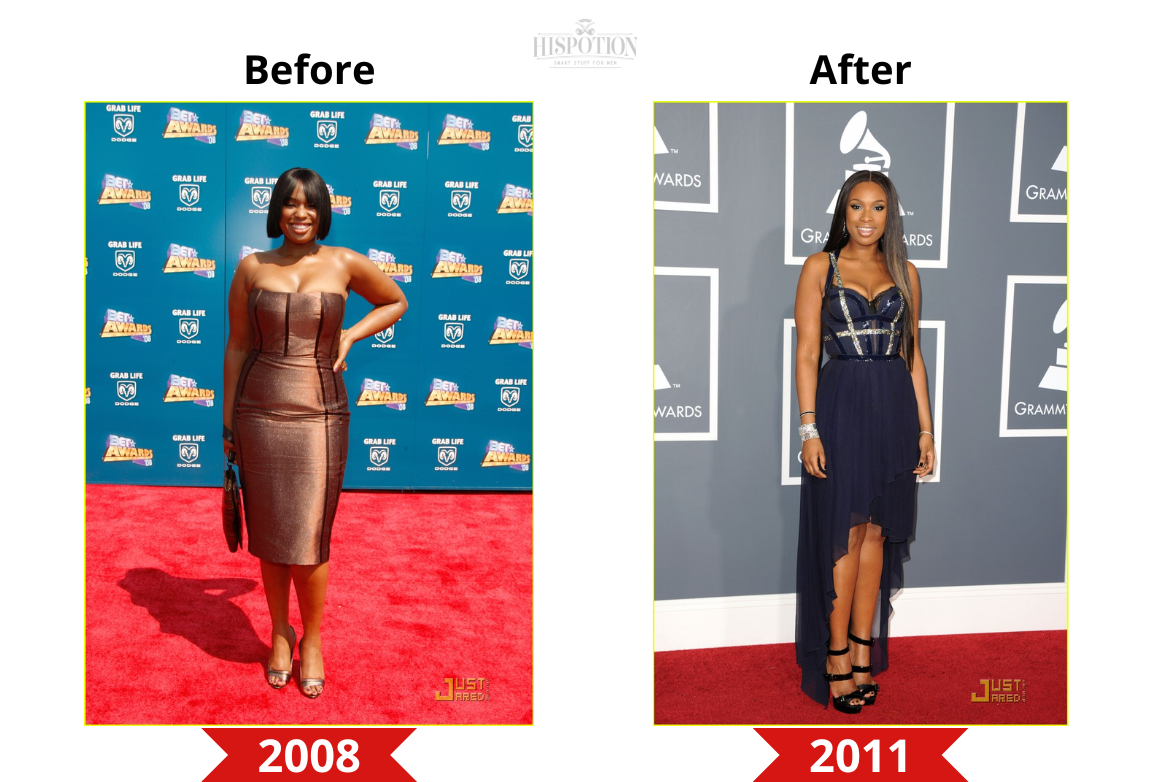 Jerry Ferrara
The actor lost 60 pounds (27 kilograms) before the last season of the hit U.S. show Entourage in 2011. His new, healthy body was very different from what he had looked like on the show before.
😲 Jerry Ferrara's total weight loss: 60 pounds
Jessica Simpson
Fans were dying to know how the 41-year-old lost 100 pounds when she showed off her new body in September 2019.
😲 Jessica Simpson's total weight loss: 100 pounds.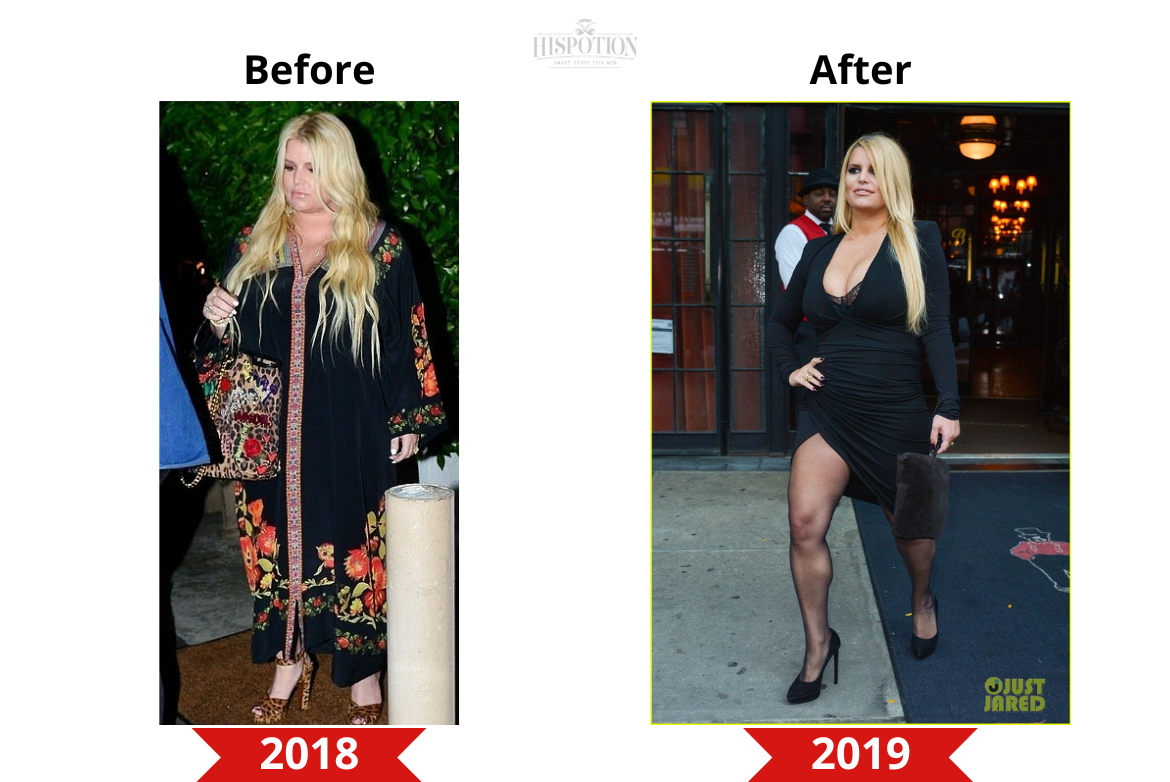 Jimmy Kimmel
Before Dr. Oz appeared as a guest on Jimmy Kimmel Live! in 2010, the host wasn't worried about his weight. After the physician expressed concern for the comedian, Kimmel started dieting. He lost 25 pounds quickly by consuming two protein shakes and a small dinner each day for eight weeks before switching to a 2,000 calorie diet. The late-night host now uses intermittent fasting, which involves eating only 500 calories twice a week, to maintain his trim physique, he said in January 2015.
😲 Jimmy Kimmel's total weight loss: 25 pounds.
Joe Giudice
Following his deportation to Italy in 2019 after serving his prison sentence, the former "Real Housewives of New Jersey" star moved to the Bahamas.  Giudice was found guilty of fraud charges and was sentenced to 41 months in prison. He made the decision to put effort into working out while he was incarcerated and as a result, he lost approximately 50 pounds.
😲 Joe Giudice's total weight loss: 50 pounds.
John Goodman
By 2016, Goodman had shed nearly 100 pounds and had hired Mackie Shilstone as a personal trainer.  "This time, I wanted to do it slowly. Move, exercise. I'm getting to the age where I can't afford to sit still anymore" he stated in 2017.
😲 John Goodman's total weight loss: 200 pounds.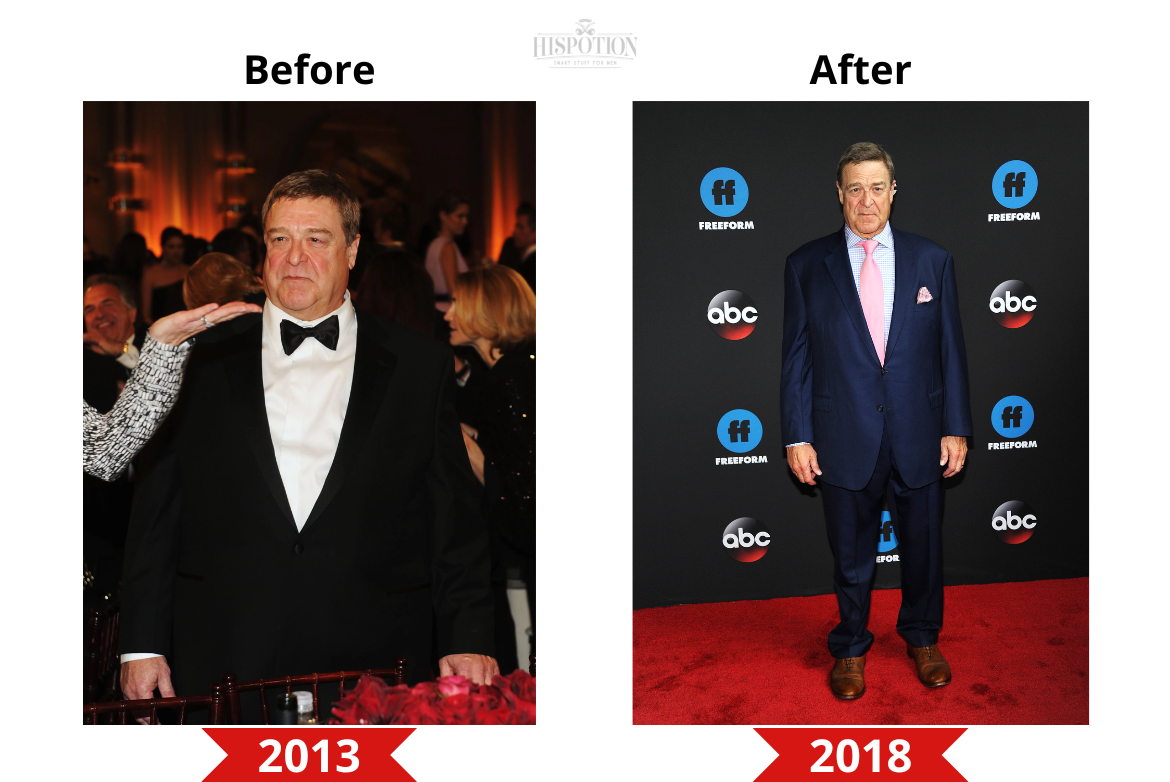 Jonah Hill
The actor started losing weight in 2011, but he didn't get back on track until 2017 after he worked hard to lose the 40 pounds he gained for his role in the 2015 movie War Dogs. To do this, he worked with a nutritionist, a trainer, and some friends who were already in good shape, like his 21 Jump Street co-star Channing Tatum.
😲 Jonah Hill's total weight loss: 40 pounds.
Jordin Sparks
Jordin lost 50 pounds in 18 months in 2012. Moreover, she did this by putting her health first and not her jeans size.
"I never felt like I was suffering by eating less and exercising more".
😲 Jordin Sparks' total weight loss: 50 pounds.
Jorge Nava
Jorge Nava underwent a remarkable weight loss transformation while serving his sentence in prison. After his November 2019 mugshot was made public, fans were shocked by the 90 Day Fiancé alum's fit physique, which he achieved by unintentionally losing an impressive 128 pounds.
😲 Jorge Nava's total weight loss: 128 pounds.
Josh Peck
Recently, Josh Peck shared a tabata workout that has assisted him in his 100-pound weight loss journey.
😲 Josh Peck's total weight loss: 100 pounds.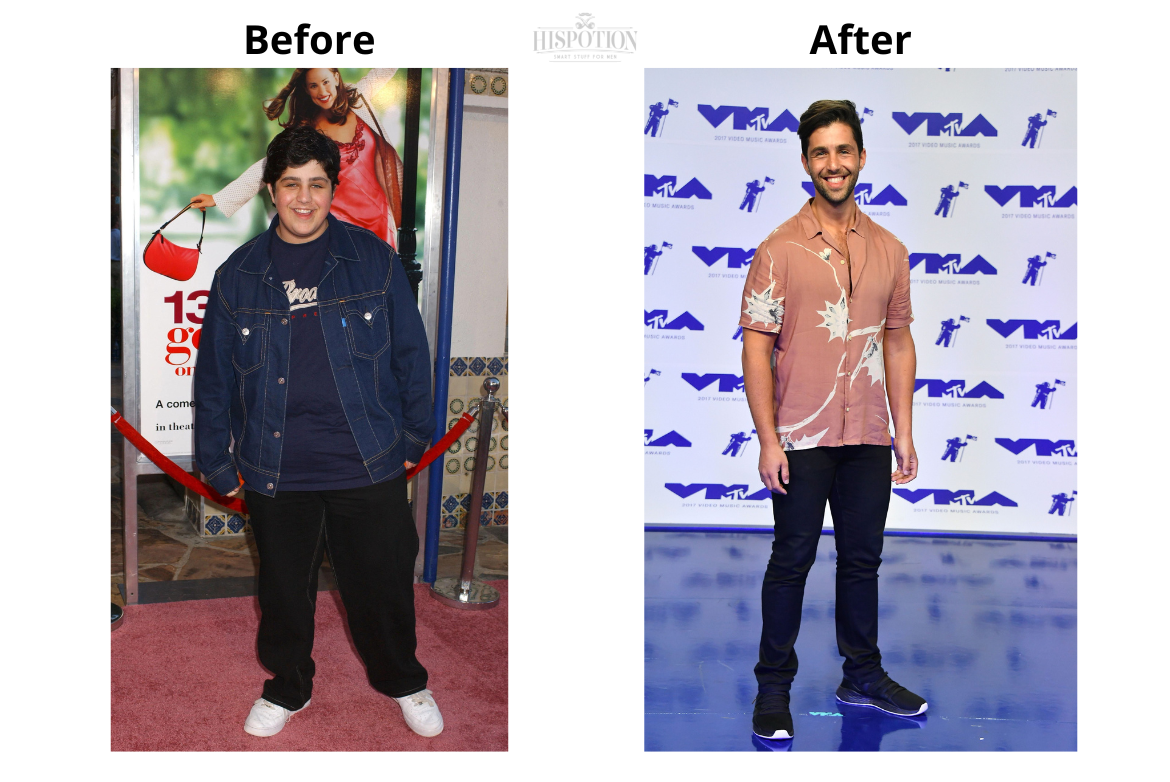 Julius Bjornsson
Hafór Julius Björnsson, an actor best known for playing Gregor "The Mountain" Clegane on "Game of Thrones", showed his slimmer appearance in May 2021 after losing 110 pounds (50 kgs). The actor is a fitness enthusiast who once participated in Strongman competitions.  The 33-year-old captioned a series of Instagram photos showing his weight loss as "From 205kg to 155kg".
😲 Julius Björnsson's total weight loss: 110 pounds.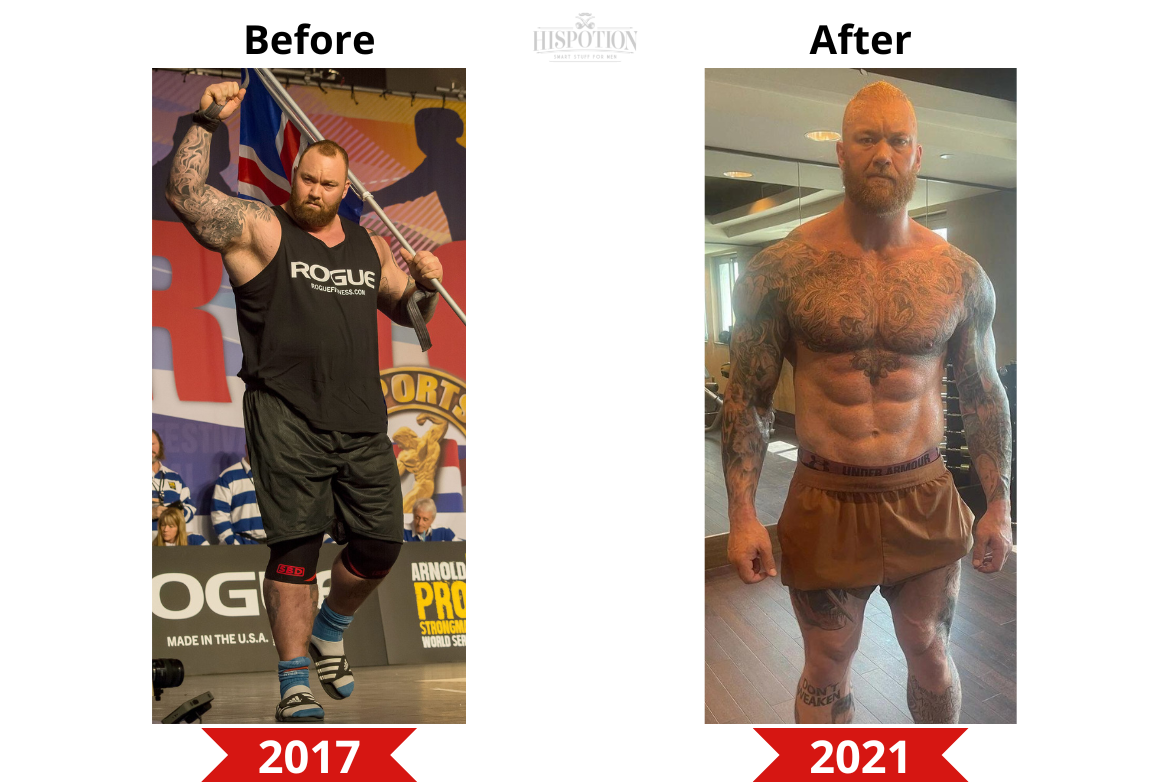 Kate Hudson
Kate Hudson has never been afraid to tell her fans about her weight changes. Hudson said she gained up to 200 pounds during her first pregnancy with son Ryder, who is now 18. After giving birth to daughter Rani, who is now 3, she stepped on the scale for her Instagram stories and said she was ready to lose 25 pounds.
Now, the actor says she has finally found a way to eat that helps her reach both her weight loss and fitness goals.
Kathy Bates
The actress Kathy Bates revealed in 2019 that she had shed 60 pounds, and she attributed her new physique to "mindfulness."
😲 Kathy Bates' total weight loss: 60 pounds. 
Kelly Clarkson
Kelly may have lost 37 pounds after changing her diet, but the singer says that weight loss wasn't the reason she made the change. Instead, she says, weight loss was just a "side effect" of her efforts to deal with another health problem.
😲 Kelly Clarkson's total weight loss: 37 pounds.
Kelly Osbourne
Kelly Osbourne inspires many people. After gastric sleeve surgery, she changed her lifestyle and lost 85 pounds. She ate vegan and did cardio every day.
😲 Kelly Osbourne's total weight loss: 85 pounds.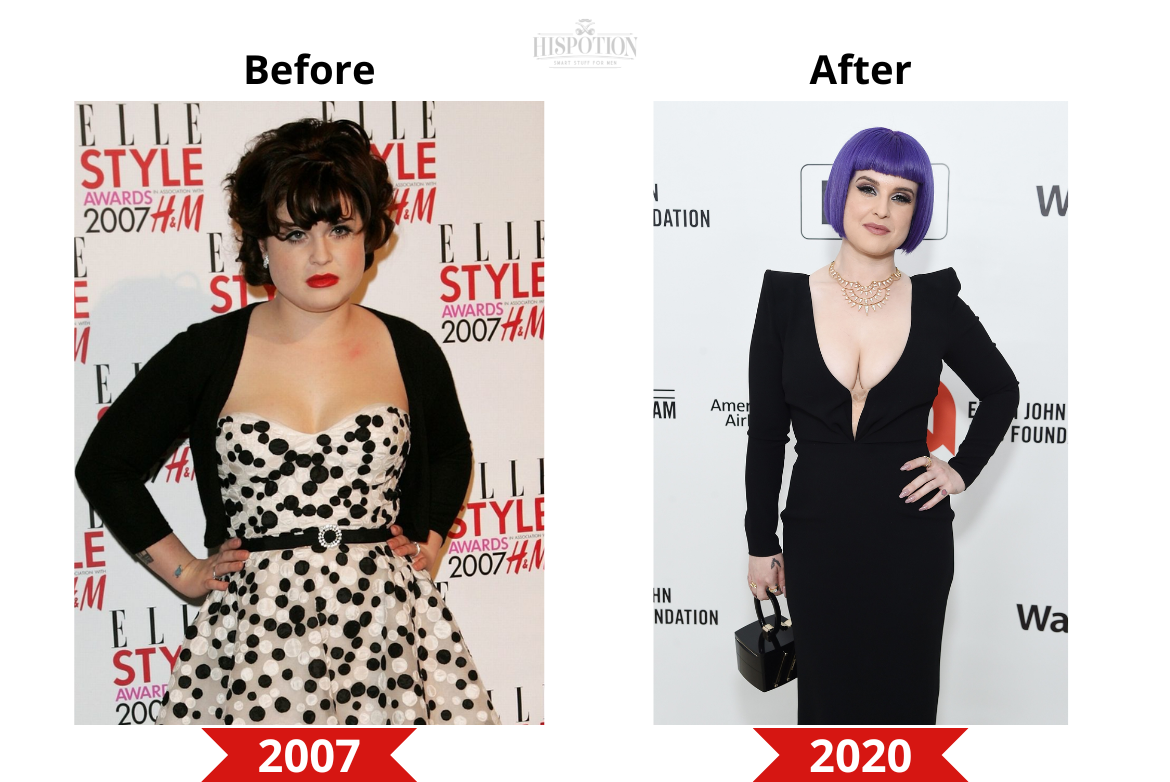 Kevin James
Kevin James portrayed a teacher who dabbles in mixed martial arts in the 2012 film "Here Comes the Boom" (MMA fighting). In order to be ready for the part, Kevin James underwent rigorous training and, with the aid of MMA mentor Ryan Parsons, was able to shed about 80 pounds.
😲 Kevin James' total weight loss for the role in "Here Comes the Boom": 80 pounds.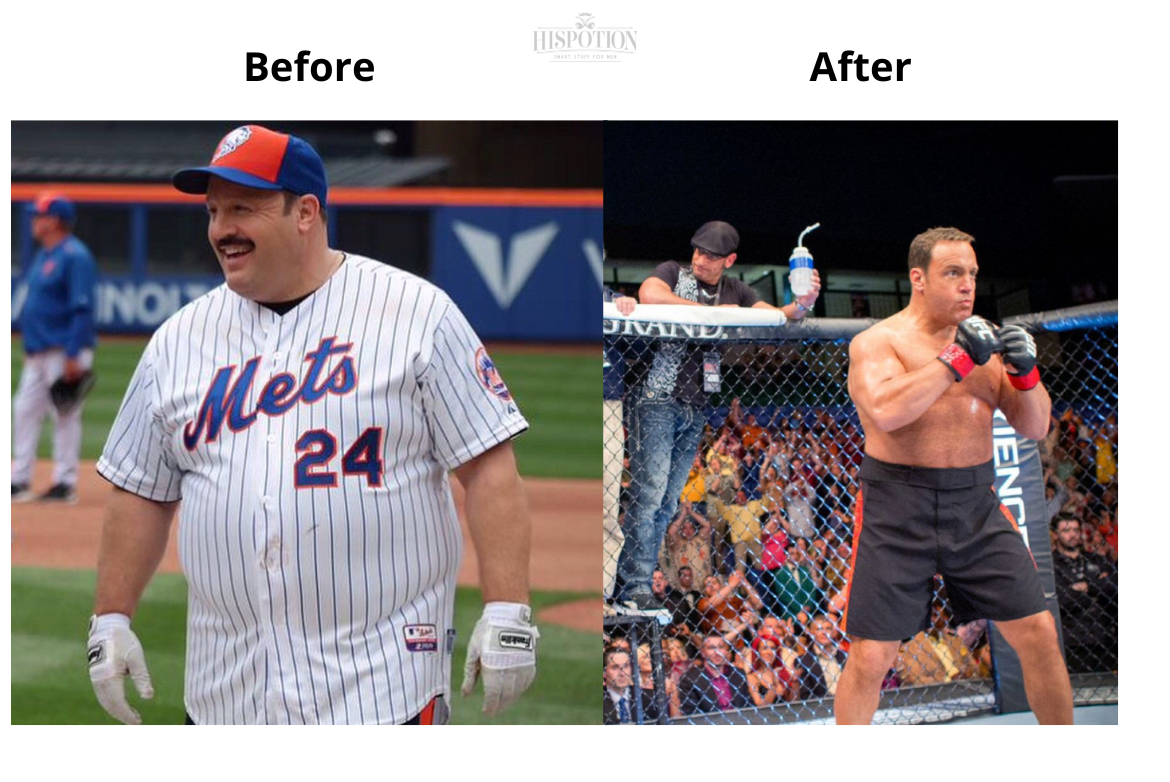 Kevin Smith
In 2018, Kevin Smith had a heart attack, which changed his life for the better, which was a surprise. Since then, Smith has been on a mission to get in shape so he and his family can live long, healthy lives. Smith lost more than 50 pounds in the first six months after his heart attack, and he recently said that he lost another 25 pounds in just one month.
😲 Kevin Smith's total weight loss: 75 pounds.
Khloe Kardashian
Khloe Kardashian managed to lose a significant number of pounds after giving birth to her daughter in 2018.
😲 Khloe Kardashian's total weight loss: 60 pounds.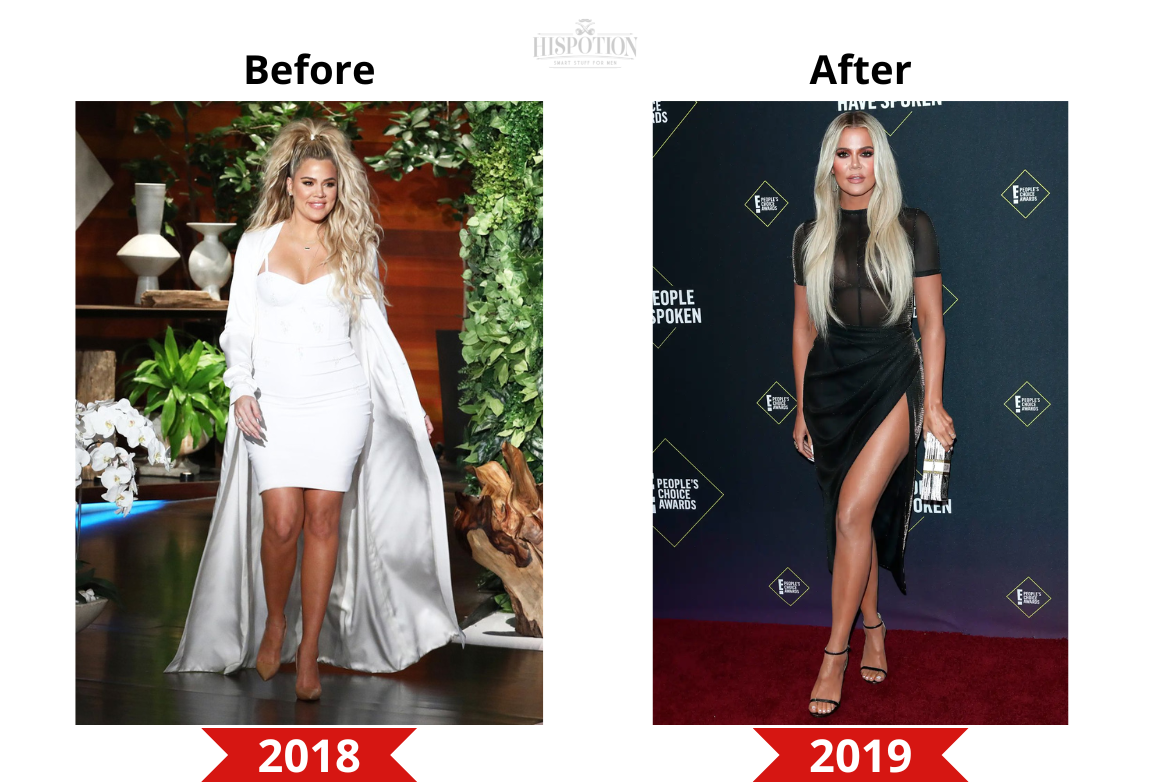 Kirstie Alley
People are in awe of Kirstie Alley's 50-pound weight loss! Not only does the Star Trek II: The Wrath of Khan actress appear younger by 20 years, but she also looks slimmer.
😲 Kirstie Alley's total weight loss: 50 pounds.
Kumail Nanjiani
2019 saw a social media frenzy after Kumail Nanjiani revealed his body transformation.
The 43-year-old "Eternals" actor made headlines three years ago when he posted a shirtless image of his muscular physique for the Marvel film. But he acknowledged in an interview at the time that he didn't like the attention.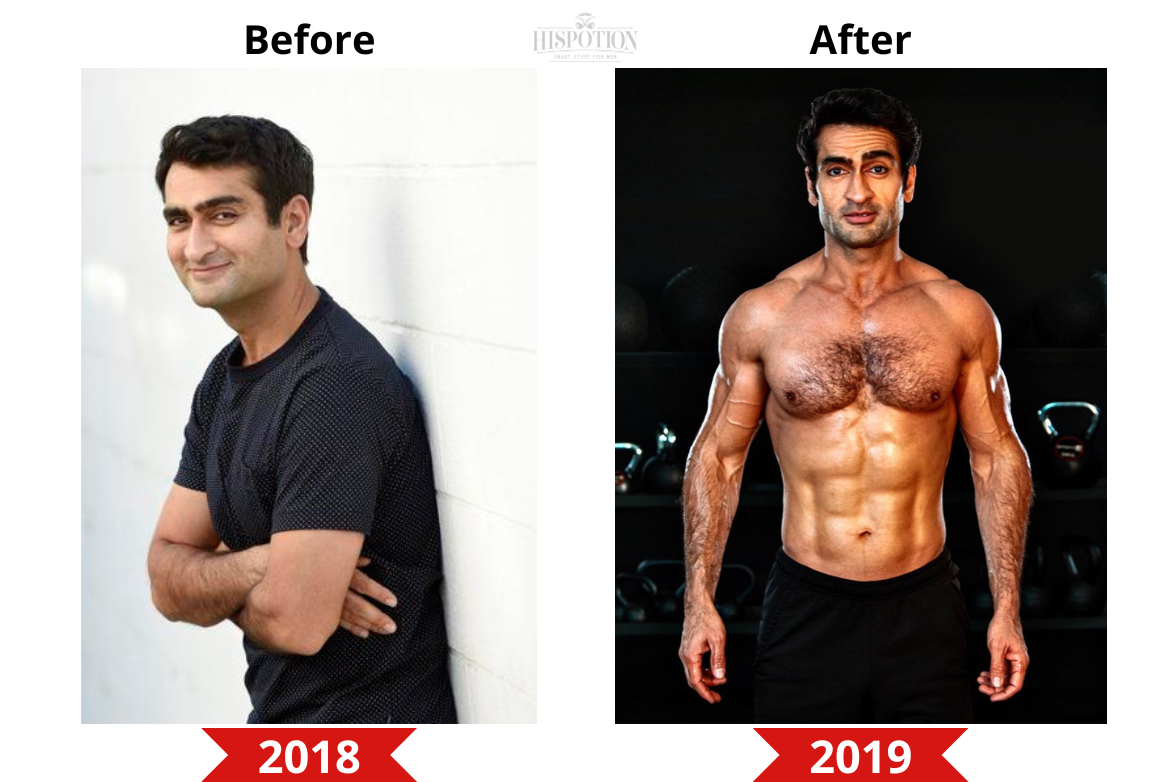 Lisa Riley
Since 2012, the 45-year-old is said to have dropped from a dress size 28 to a size 12 or 14. She started losing weight around the time she met Al, who is now her fiance. At the time, the actor was competing on Strictly Come Dancing, which helped her become more active.
😲 Lisa Riley's total weight loss: 168 pounds.
Mama June
June Shannon, also known as Mama June, who appeared on the WE tv reality series Mama June: From Not to Hot, documented her 300-pound weight loss. The once-460-pound TV personality underwent a tummy tuck and gastric sleeve procedure in May 2016.
😲 Mama June's total weight loss: 300 pounds.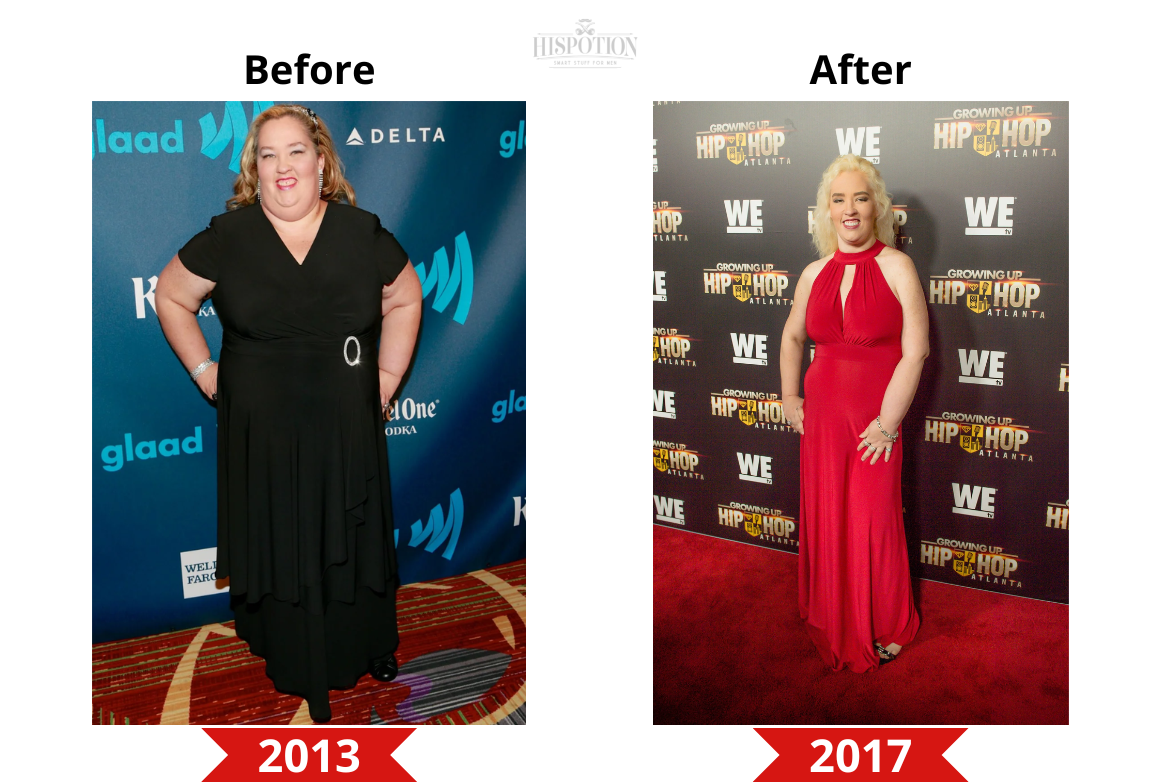 Mariah Carey
Mariah Carey surprised her fans when, after getting gastric sleeve surgery in October 2017, she lost more than 30 pounds.
😲 Mariah Carey's total weight loss: 30 pounds.
Marie Osmond
15 years after losing 50 pounds, Marie Osmond is still in great shape. The 62-year-old legendary performer said that the most crucial lesson is to never refer to weight loss as "dieting" and that food is not the "enemy."
😲 Marie Osmond's total weight loss: 50 pounds.
Marissa Jaret Winokur
Marissa Jaret Winokur spoke out in 2020 about deciding to prioritize her health during the coronavirus pandemic. She mentioned that since losing 50 pounds, her anxiety and asthma have improved.
😲 Marissa Jaret Winokur's total weight loss: 50 pounds. 
Matt Damon
Matt Damon claimed that he took matters into his own hands to shed the weight for his role in "Courage Under Fire" (1996). He started eating only chicken, and in just three months, he shed an incredible 51 pounds. Being only 139 pounds at the age of 25 was unhealthy for the actor.
😲 Mat Demon's total weight loss for his role in "Courage Under Fire": 51 pounds.
Matthew Fox
When viewers see Matthew Fox in Rob Cohen's "Alex Cross," where he plays serial killer Picasso, they might not immediately recognize him. The actor, who is best known for his roles on "Party of Five" and "Lost" underwent one of the most visceral transformations any actor has undergone in the 2012 film as he slimmed down, put on some tattoos, and worked extremely hard to portray one of the scariest psychopaths we have seen in a movie. After seeing him in "Alex Cross" you'll be very curious to learn how Fox accomplished such a remarkable transformation.
😲 Matthew Fox' total weight loss for the role: 40 pounds.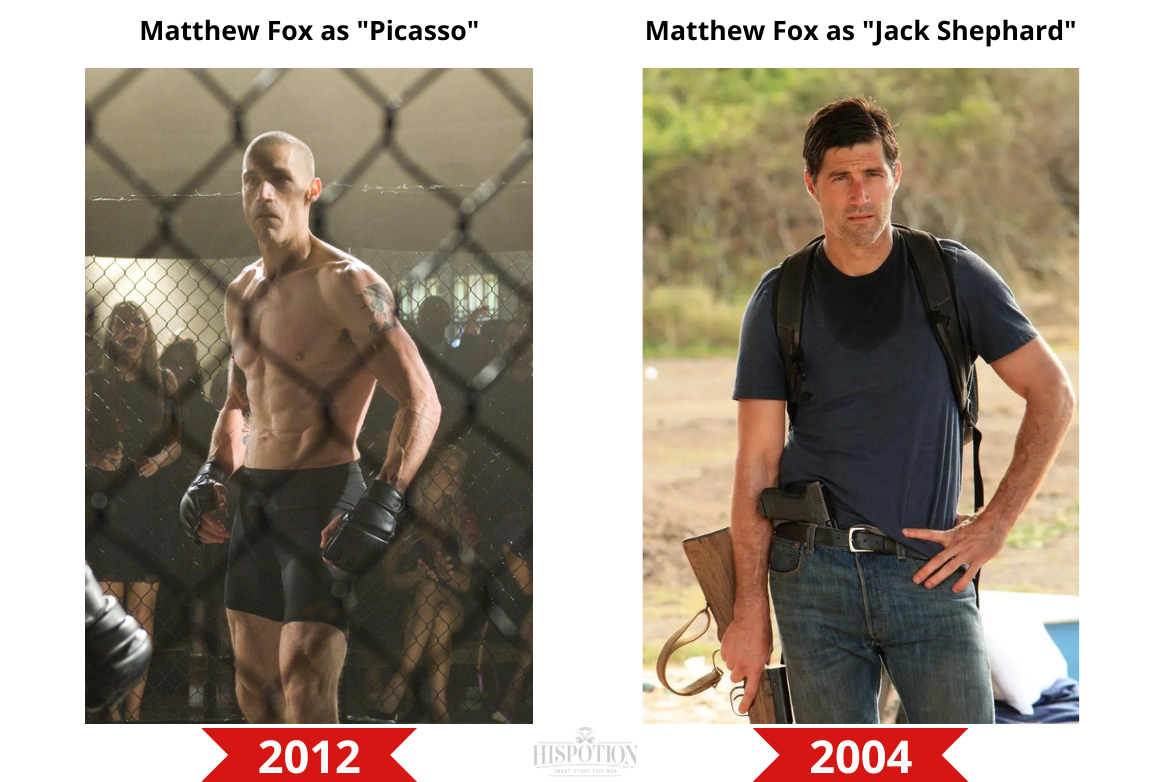 Matthew McConaughey
Actor Matthew McConaughey claimed that in order to lose 53 pounds for his role as stage 4 HIV/AIDS patient Ron Woodroof in "Dallas Buyers Club," he only consumed vegetables, egg whites, fish, and tapioca pudding.
😲 Matthew McConaughey's total weight loss for the role: 53 pounds.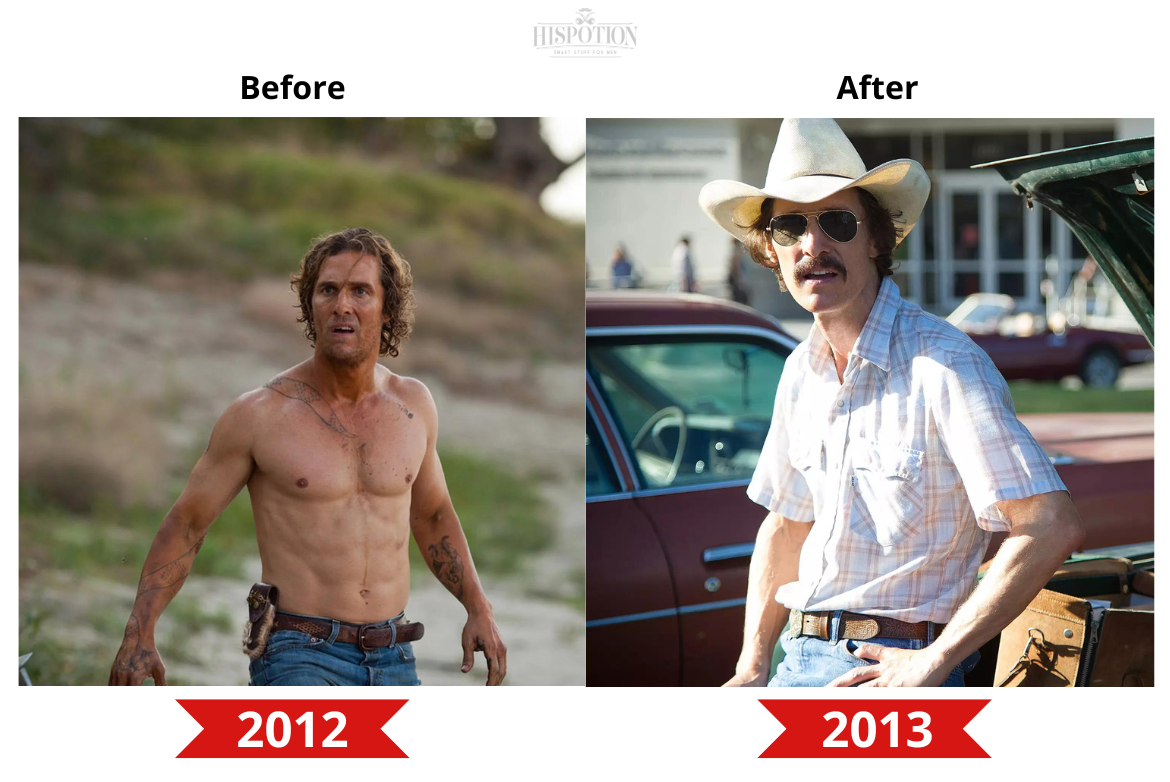 Melissa Joan Hart
Melissa Joan Hart is motivated to keep her 40 lbs weight loss. "Being able to take off layers or put on a jean that's a size smaller is so refreshing and it just makes it easier just to move through life," she in 2020.
😲 Melissa Joan Hart's total weight loss: 40 prouds.
Melissa McCarthy
Melissa went on a crazy diet after she got a role in Gilmore Girls. She says she will never go back to it. She lost 70 pounds in four months by going on a liquid diet that was overseen by a doctor. After that, Melissa McCarthy made the decision to go on a low-carb diet because she found that this type of diet helped her the most.
😲 Melissa's total weight loss: 75 pounds.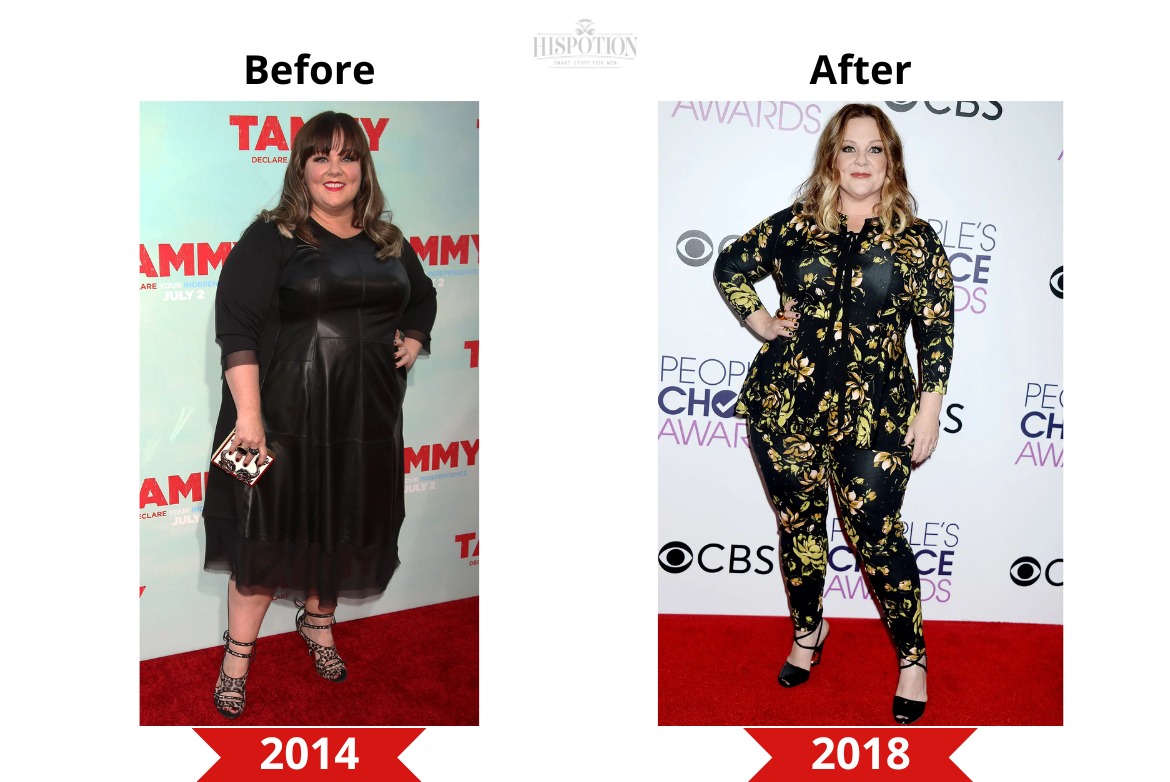 Michael Fassbender
Bobby Sands, a young prisoner who led the second Provisional Irish Republican Army hunger strike in 1981 and passed away after 66 days without food, was portrayed by Fassbender in the 2008 film "Hunger". Off-screen, Fassbender undertook a fast of his own, losing 42 pounds with the help of a 900 calorie diet and exercise (skipping, yoga, and walking). He has described the procedure as "such a psychological prison."
😲 Michael Fassbender's total weight loss for the role: 42 pounds.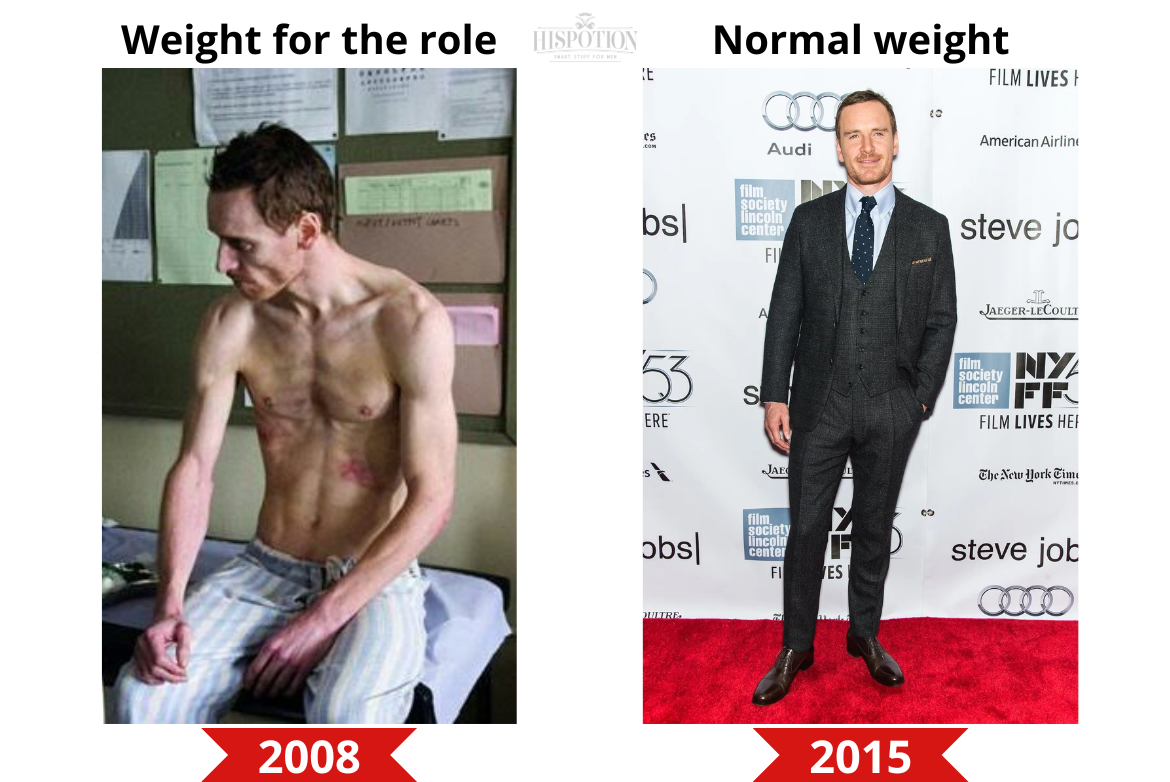 Michael Moore
Michael Moore, opinionated American filmmaker, lost nearly 70 pounds between 2007 and 2010. Moore did so through a combination of walking thirty minutes per day, and cutting out white flour, salt, and sugar from his diet.
😲 Michael Moore's total weight loss: 70 pounds.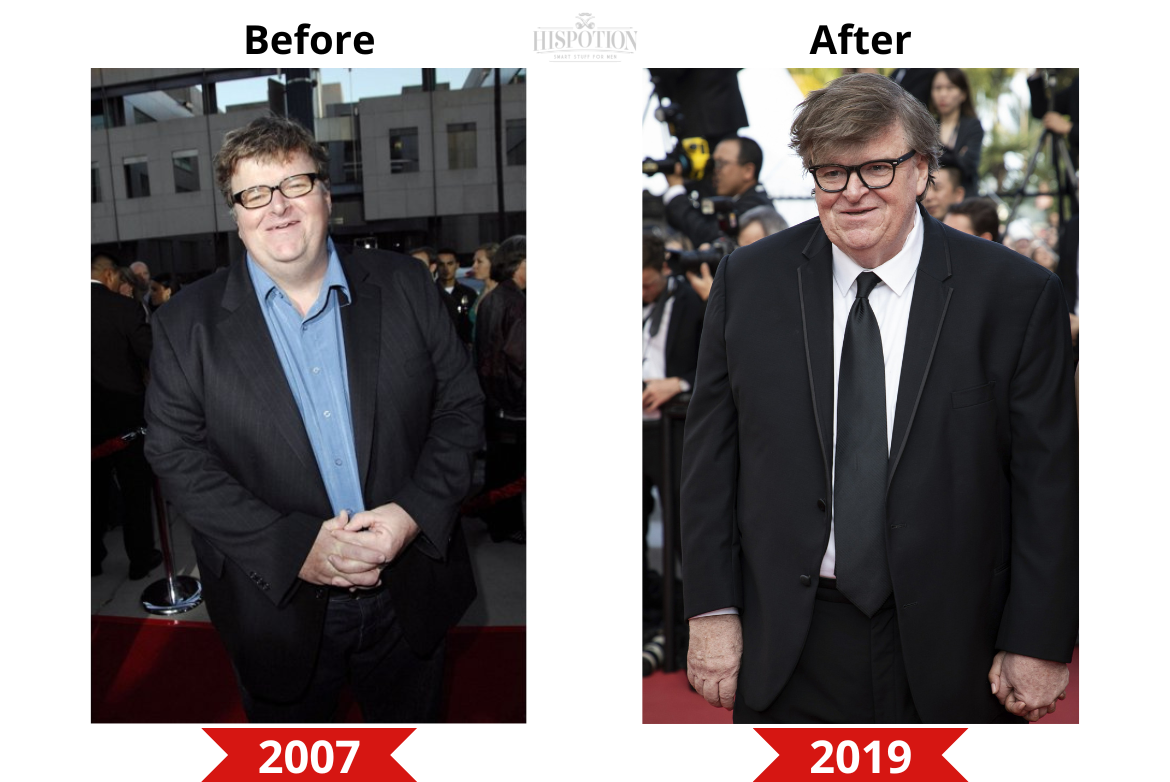 Mike Huckabee
Mike Huckabee weighed 300 pounds in 2002. However, he changed his life by going on a diet during his final term as governor of Arkansas, losing more than 100 pounds.
😲 Mike Huckabee's total weight loss: 100 pounds. 
Miranda Lambert
Losing weight on your own is one thing. It's a whole different thing to lose weight while everyone is watching. But Miranda Lambert did that very thing
😲 Miranda Lambert's total weight loss: 45 pounds.
Missy Elliot
In May of 2018, Elliott showed off her new body on Instagram. "Proudly to say it's been 4 months I have only drank water no other juices or soda & I cut out bread & Lord knows that's been the hardest for me!"
😲 Missy Nicole's total weight loss: 30 pounds.
Mo'Nique
The Oscar winner Mo'Nique made headlines in 2019 when she lost more than 80 pounds, and she attributes her continued commitment to a healthy diet and exercise to her family.
😲 Mo'Nique's total weight loss: 80 pounds.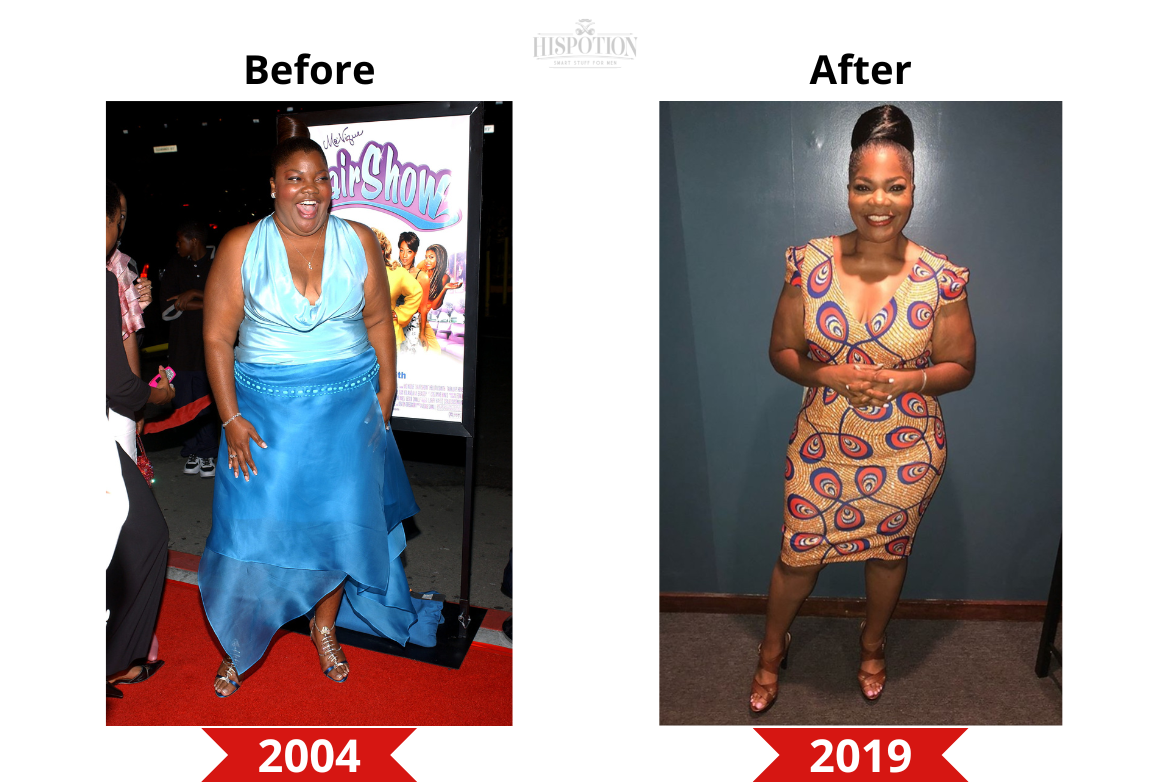 Nicky Jam
In 2021 Nicky Jam was seriously committed to his physical transformation, and has lost 50 pounds. The 41-year-old singer posted on his Instagram account two photos in which you can see how he looked before and how he looks now.
😲 Nicky Jam's total weight loss: 50 pounds.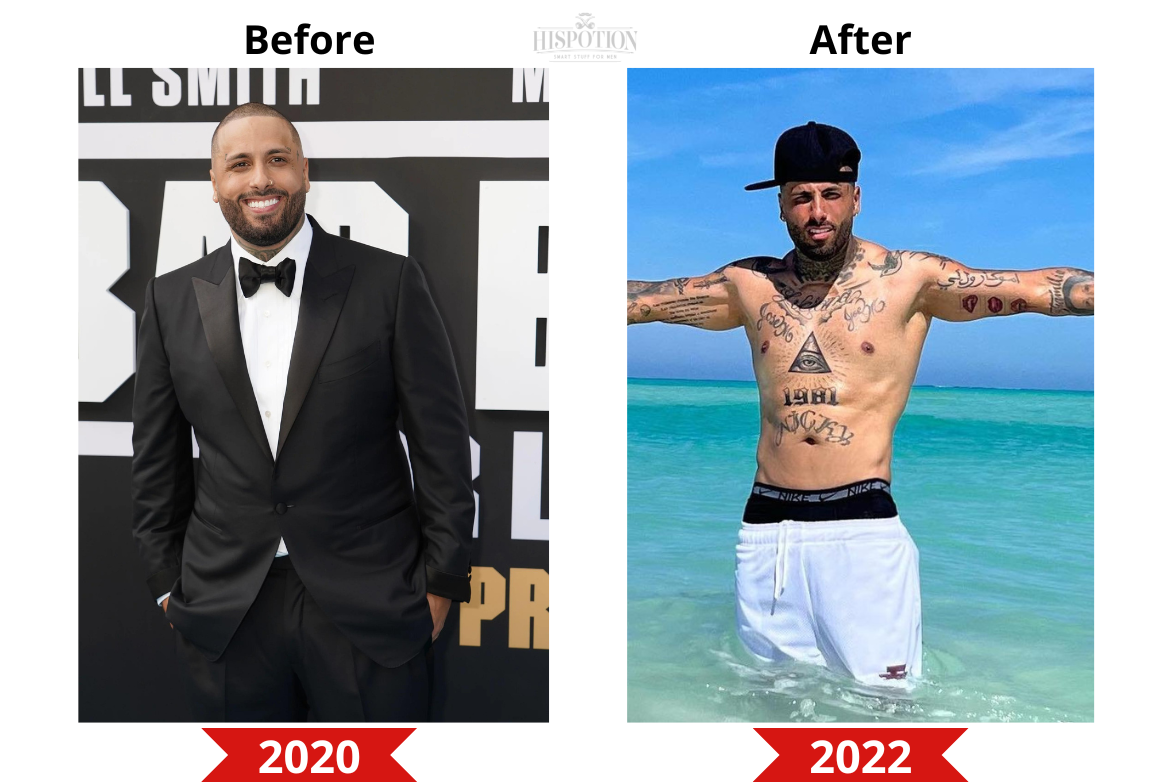 Nicole Polizzi
Nicole had lost 50 pounds. In 2013, she wrote, "Getting more toned and defined!!"
😲 Nicole Polizzi's total weight loss: 50 pounds.
Oprah Winfrey
Oprah Winfrey has been open about her ongoing battle with weight during her nearly three decades on air.
On her show in 1988, Oprah Winfrey famously unveiled her new appearance by wheeling out a wagon filled with fat to symbolize the 67 pounds she had lost. She wore a pair of size 10 Calvin Klein jeans in that episode.
😲 Oprah Winfrey's total weight loss: 42 pounds.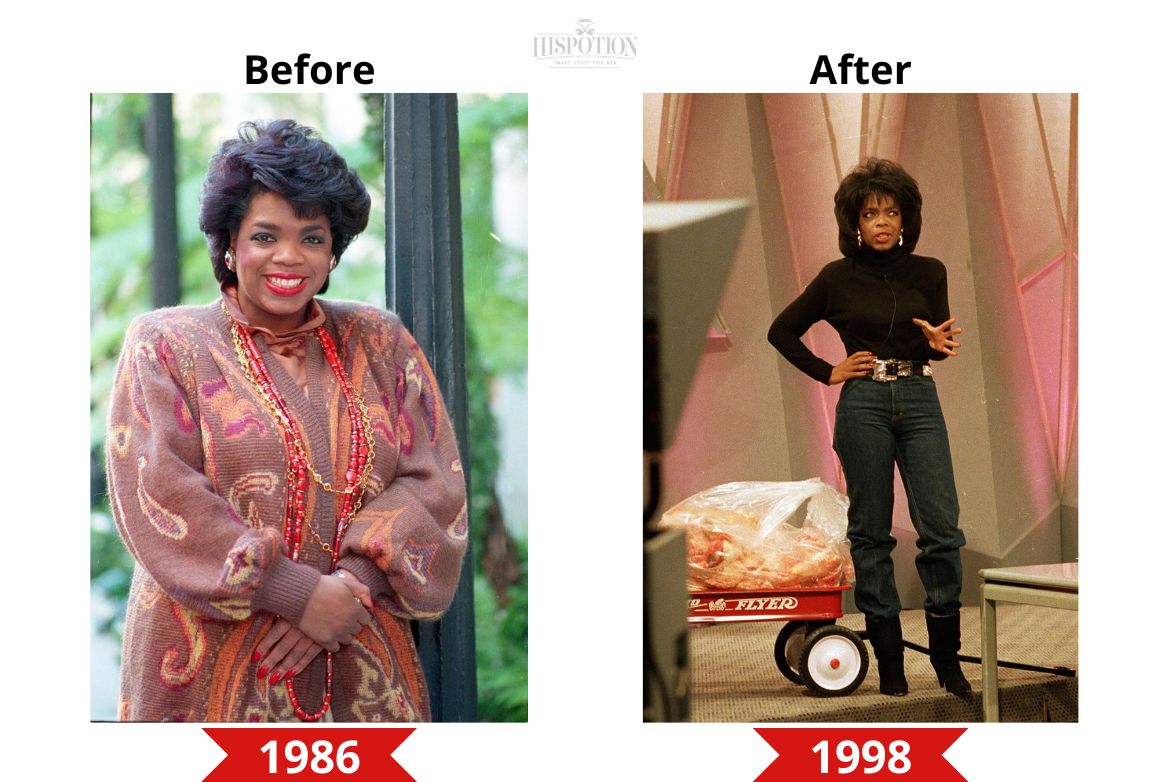 Paul Rudd
Rudd has never been a typical action star, despite the fact that he defies aging, as most of his roles have been comedic, starting with "Clueless" and continuing through "Anchor Man," "Forgetting Sarah Marshall," and "I Love You, Man."
Rudd fully committed to the MCU look for his role as ex-con Scott Lang in 2015's "Ant-Man," earning the title of People's Sexiest Man Alive in the process.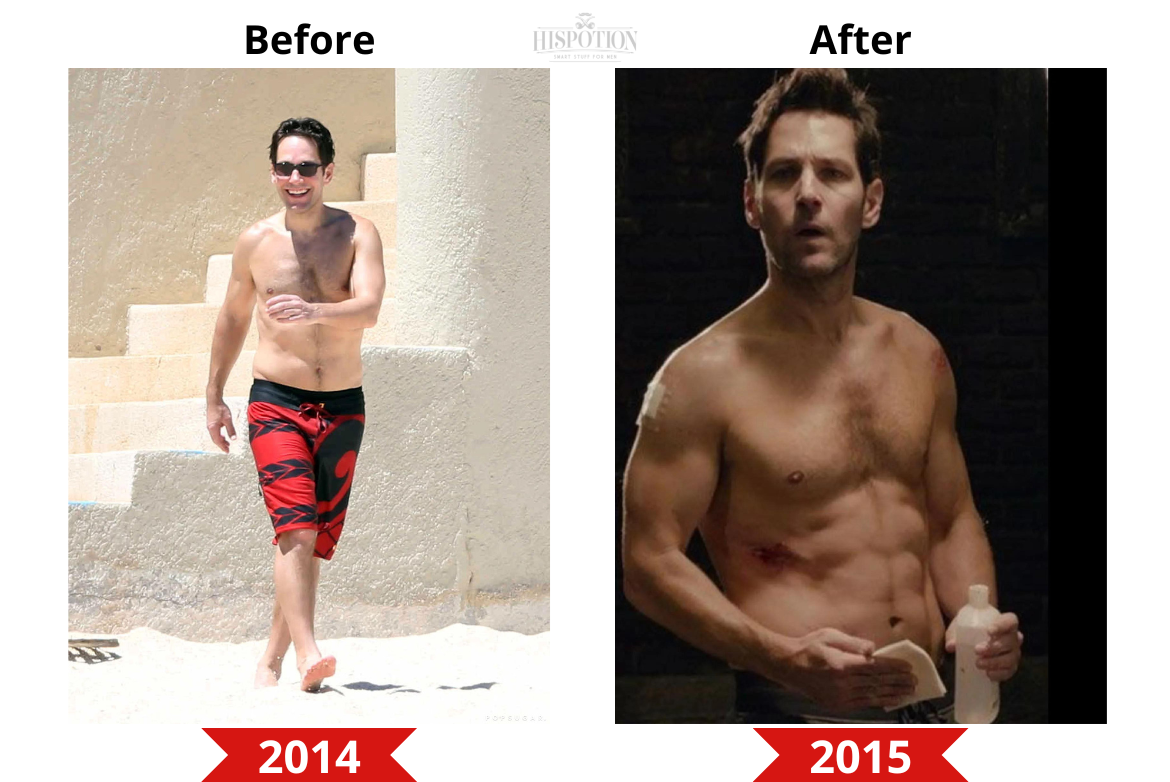 Penn Jillette
Even the greatest illusionist, Penn Jillette, was unable to magically lose weight, but he was able to go from 330 to 225 pounds by drastically altering his eating habits. The 6'7″ entertainer made the decision to start living healthily after being admitted to the hospital for high blood pressure.
😲 Penn Jillette's total weight loss: 105 pounds.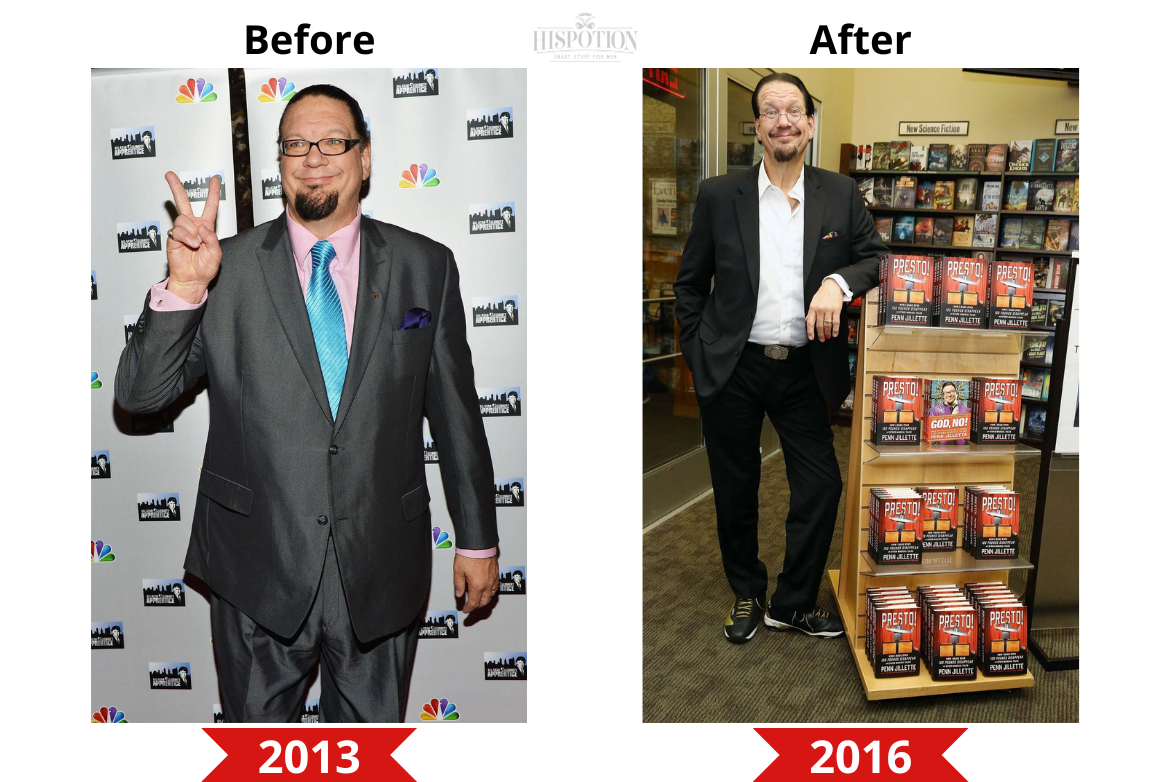 Perez Hilton
Perez drastically shed 80 pounds over 4 years. He started losing weight in 2008, but it took him until 2012 to reach his goal weight. Perez has previously stated that he "weighed a lot" at his heaviest but is unsure of "how big he was" because he never used to weigh himself.
😲 Perez Hilton's total weight loss: 80 pounds.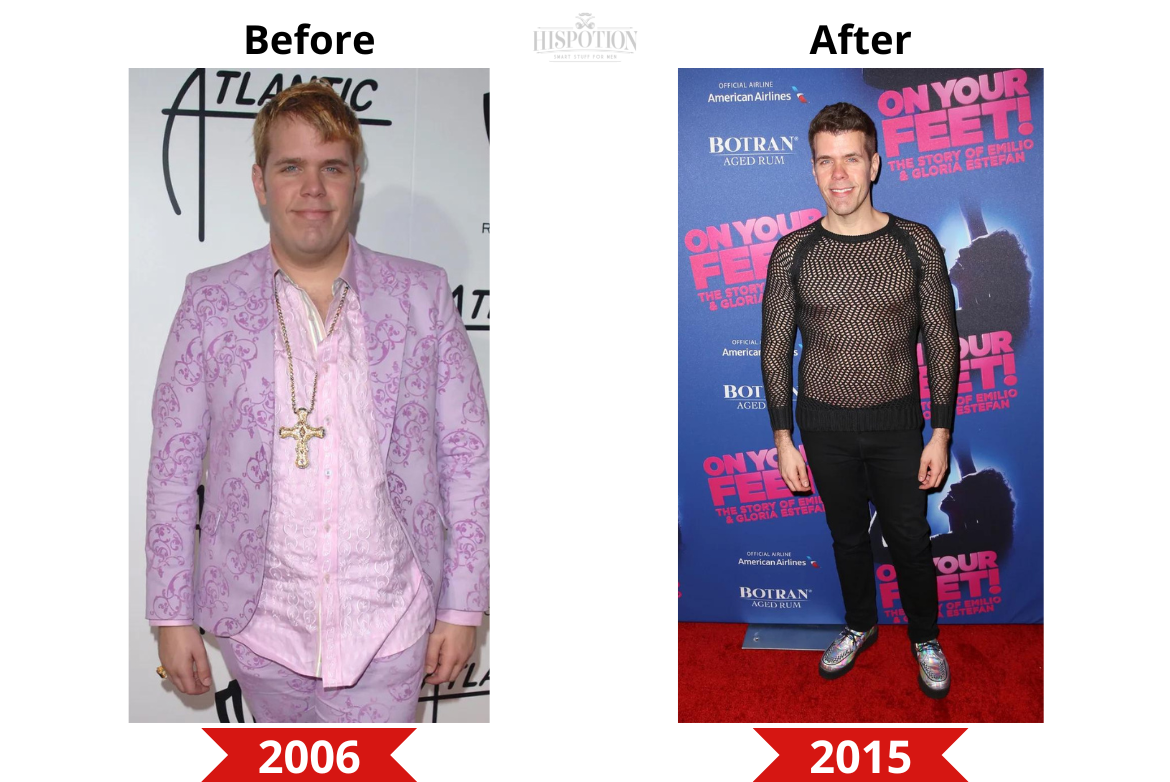 Quinton Aaron
Quinton Aaron, who starred in "The Blind Side," put on weight during the pandemic, just like a lot of other people. At his heaviest, Aaron weighed 559 pounds, and so far he has lost 103 pounds from the beginning of this year. He mentioned that he aims to lose up to 300 pounds in total.
😲 Quinton Aaron's total weight loss: 103 pounds.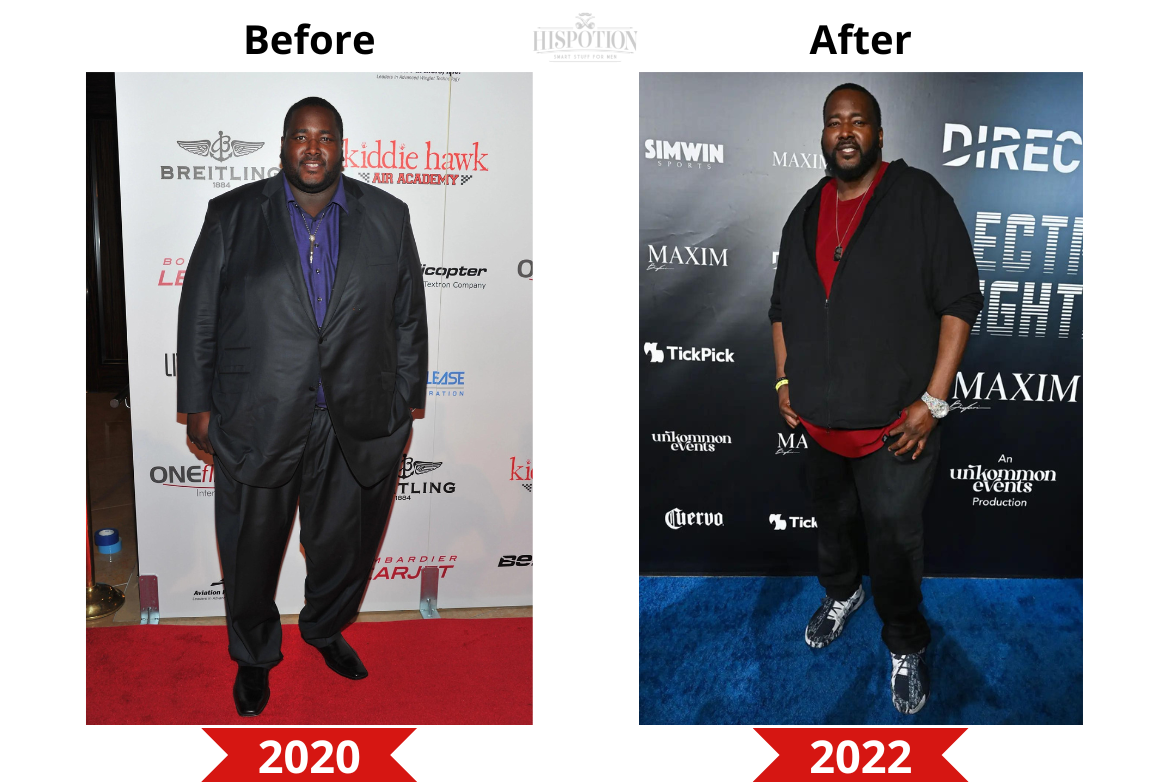 Randy Jackson
Randy Jackson made some significant changes to his health after his weight reached 350 pounds during his time on American Idol, which led to a 114-pound weight loss.
😲 Randy Jackson's total weight loss: 114 pounds.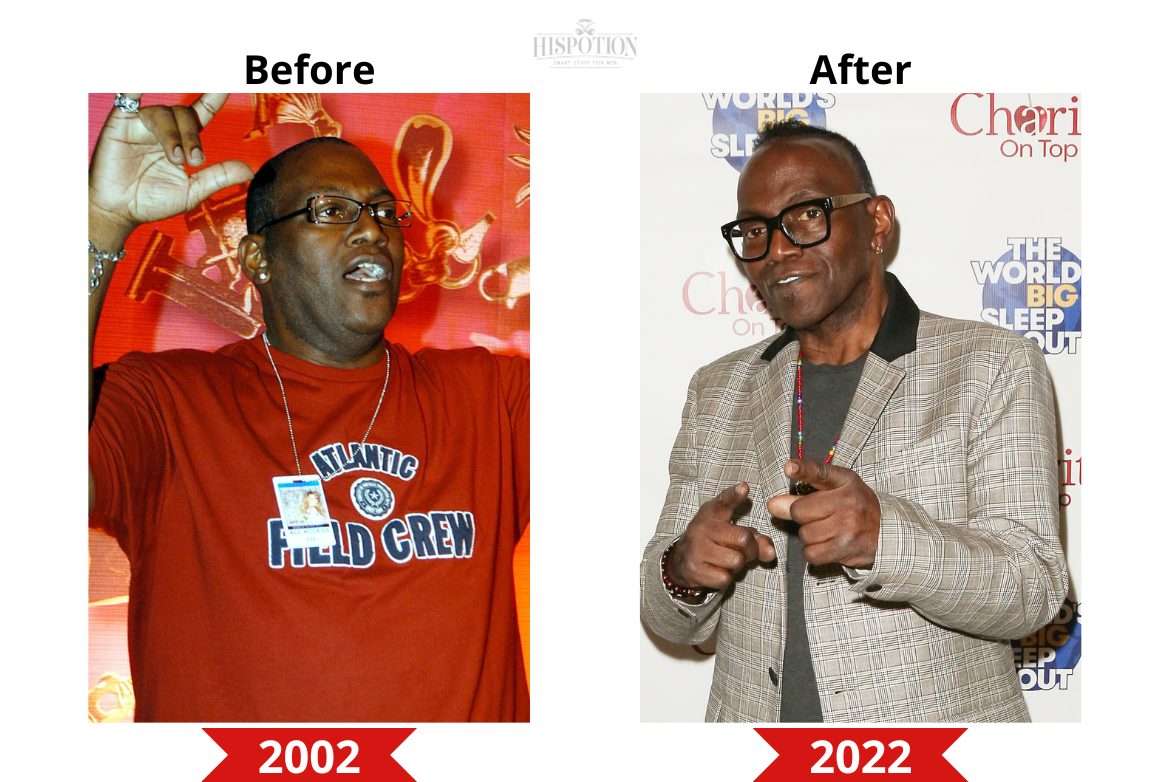 Raven-Symoné
In a recent guest spot, Raven-Symoné disclosed that she had lost 40 pounds. The actress claimed that she shed pounds by giving up sugar and combining an intermittent fasting plan with the keto diet.
😲 Raven-Symone's total weight loss: 40 pounds.
Rebel Wilson
Rebel Wilson shared her specific weight loss goals on Instagram and dubbed 2020 her "year of health." The Pitch Perfect actress lost nearly 80 pounds, got to her desired weight, and is now concentrating on "maintenance."
😲 Rebel Wilson's total weight loss: 80 pounds.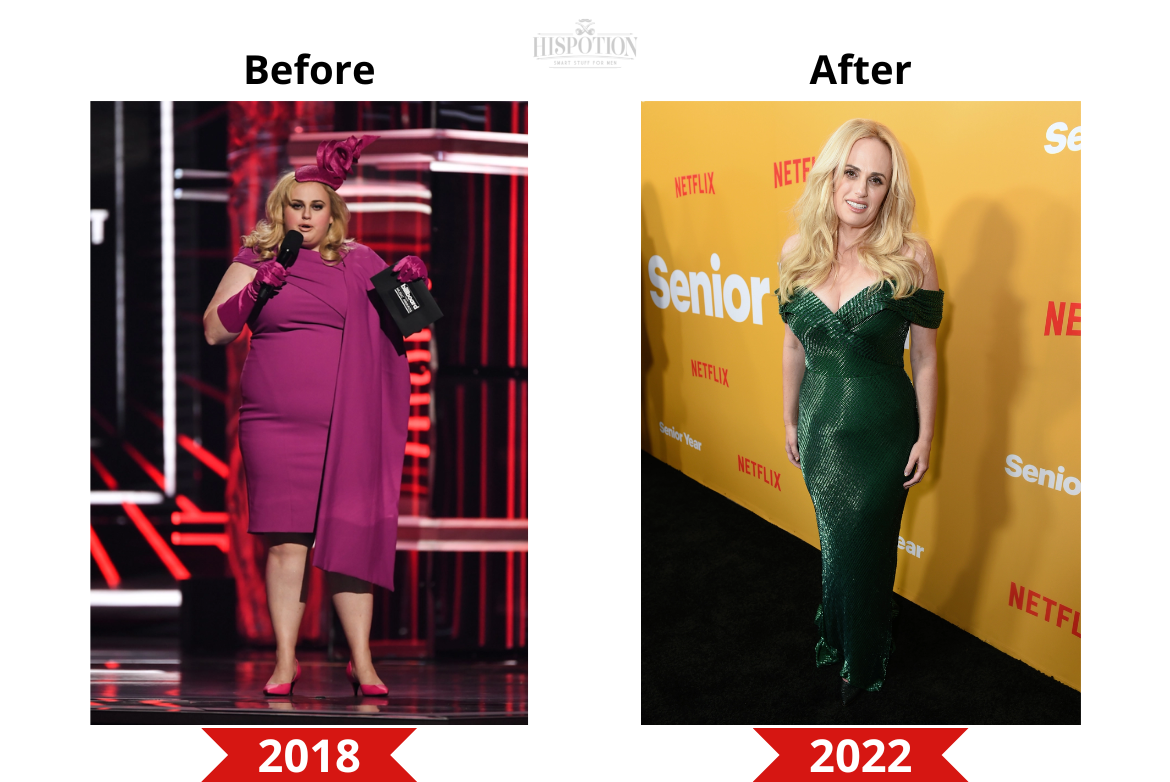 Renee Zellweger
Renee is renowned for her outstanding acting. She not only does acting flawlessly, but she also gives her all to the character she plays, which is another factor in her fame and success. Zellweger is skilled at character interpretation.
😲 Renee Zellweger's most extreme body transformations over the years: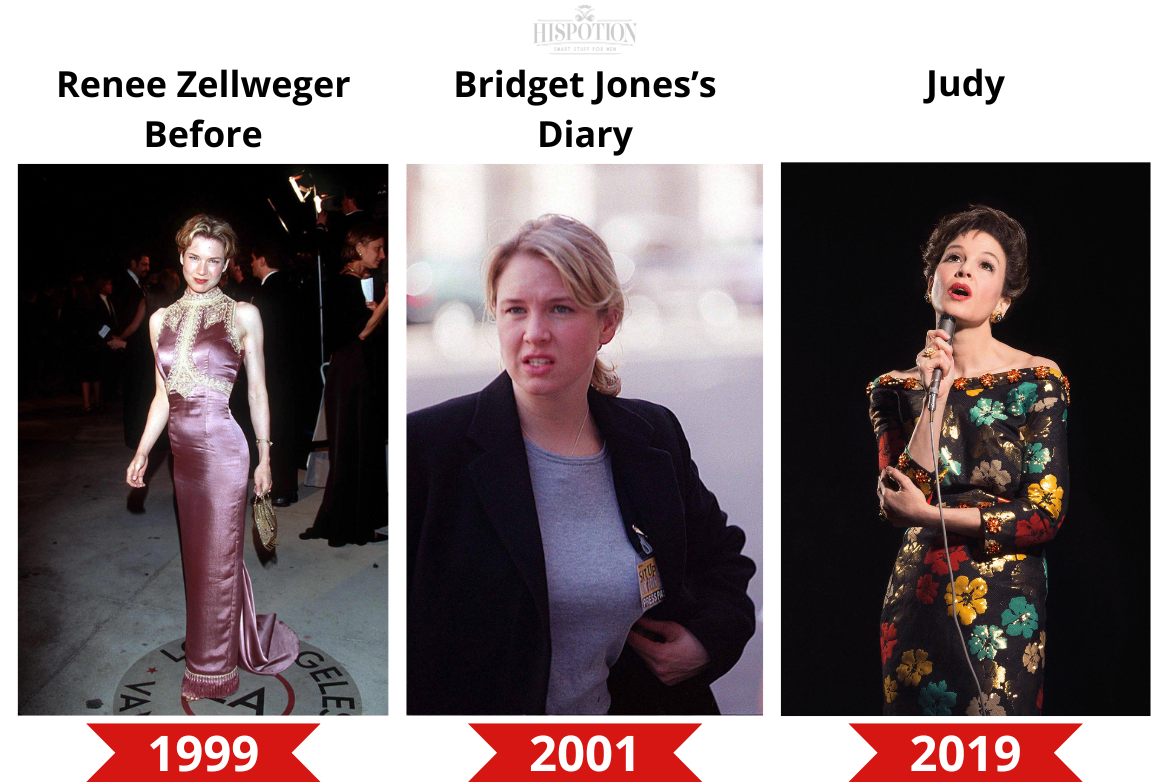 Rex Ryan
"And I'm, like, I knew I had to do something." Ryan chose lap-band surgery, which makes the stomach smaller, as the "something." That worked really well. Ryan added "I knew I had to do something drastic because I had done the other things".
😲 Rex Ryan's total weight loss: 130 pounds.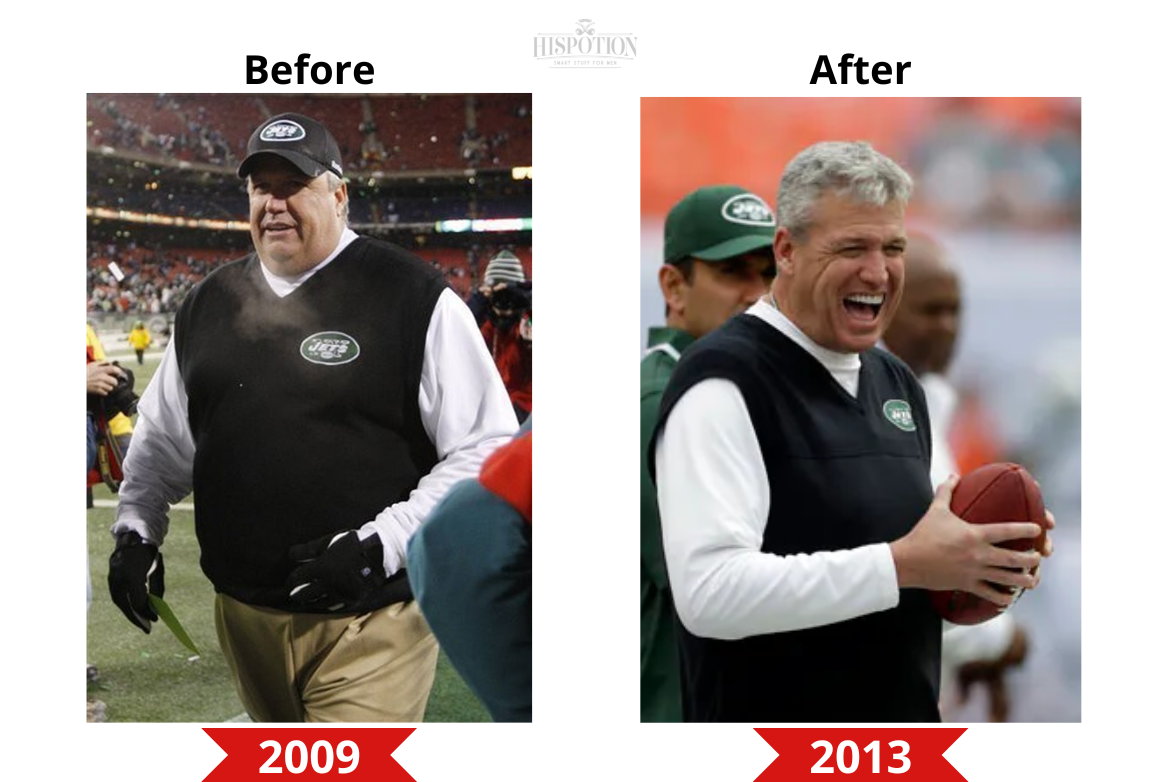 Ricki Lake
Lake acknowledged that her weight gain may have been the result of a traumatic event, but she also said that she became well-known and a role model for many young girls when she was larger. She added, "Being fat worked".
😲 Ricki Lake's total weight loss: 139 pounds.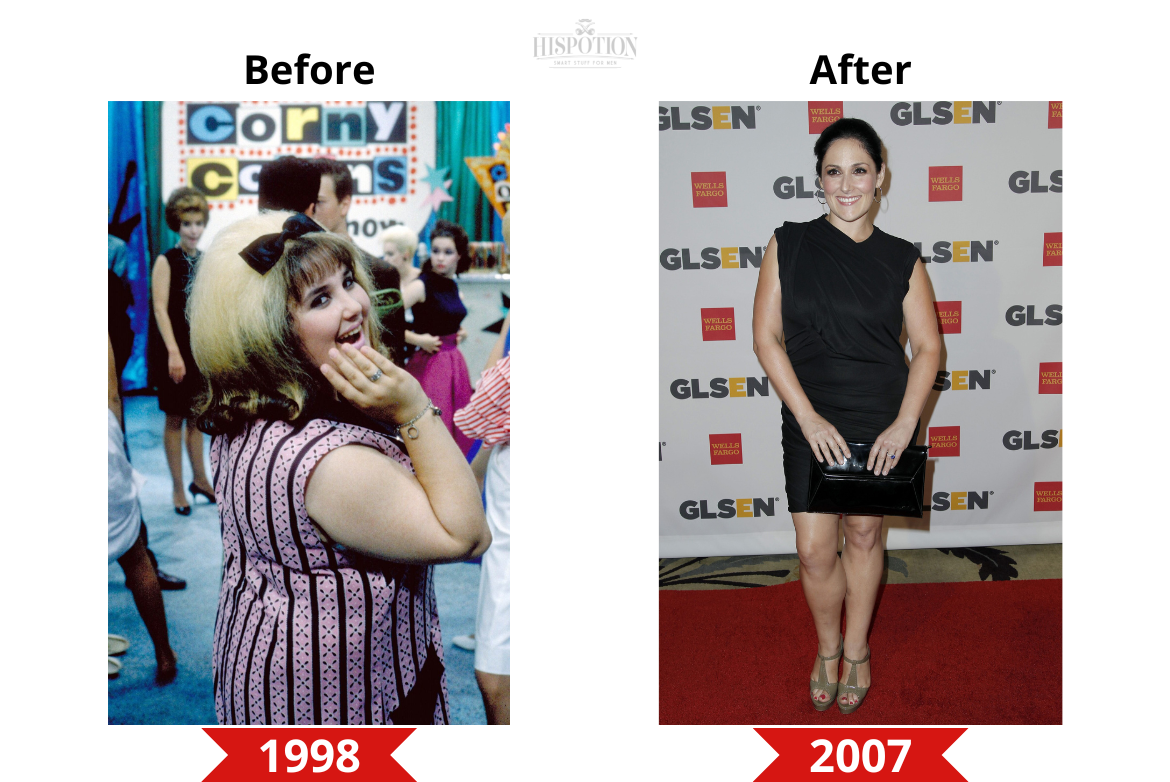 Rick Ross
Rick Ross went to the hospital in 2011 after having two seizures in one day. The 350-pound rapper didn't care about his health back then, but he lost almost 100 pounds in seven months in 2014 by eating better and working out harder.
😲 Rick Ross' total weight loss: 100 pounds.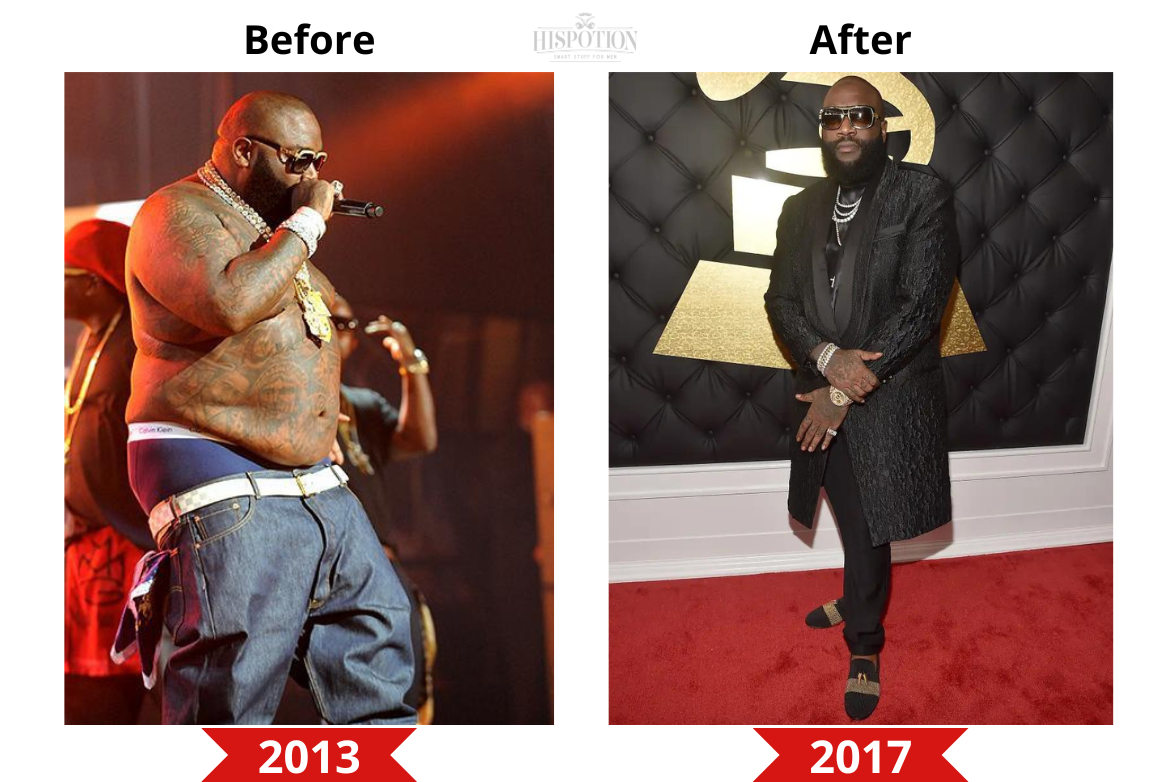 Ricky Gervais
There was a lot more Ricky Gervais to love in 2009. "I reached 14 stone. Things were getting out of control" he said. After one final "sausage-binge" at Christmas, the comedian lost 22 pounds in just one year. "I now spend 55 minutes now a day exercising. I'd never had a problem with weight. I was thin until I was about 29. Then I hit 30 and there was a decade of eating and drinking."
😲 Ricky Gervais' total weight loss: 22 pounds.
Roseanne Barr
Roseanne Barr has had a long and successful career in showbiz, but it has also been fraught with controversy and struggles in her personal life. One of these is the ongoing battle she has had with weight loss.
😲 Roseanne Barr's total weight loss: 80 pounds.
Rosie O'Donnell
Rosie O'Donnell refused to compromise her health any longer, despite the intense stress in her personal life, so she had a 64 pounds weight loss as a result.
😲 Rosie O'Donnell total weight loss: 64 pounds.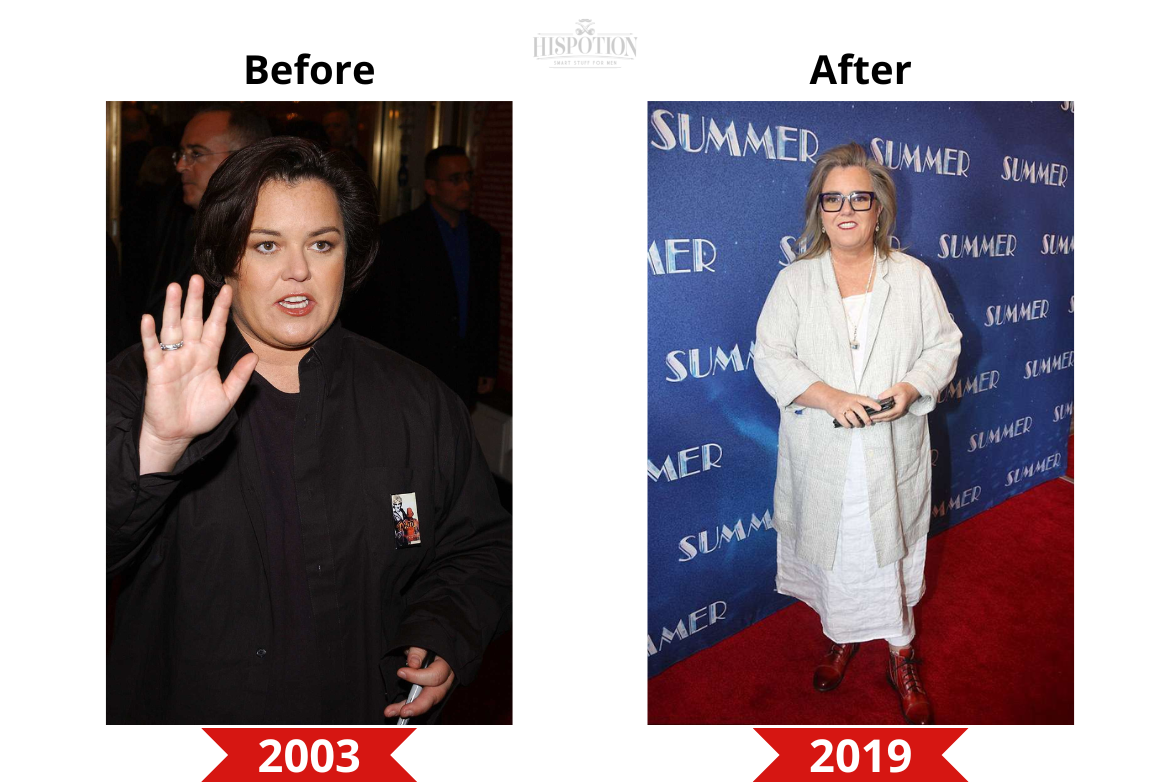 Ross Mathews
Ross Mathews lost a staggering 70 pounds and appeared completely different in 2020. After his mother passed away in the summer, the E! star, 42, said he made the decision to "reclaim his health" and as a result, lost the weight.
😲 Ross Mathews' total weight loss: 70 pounds.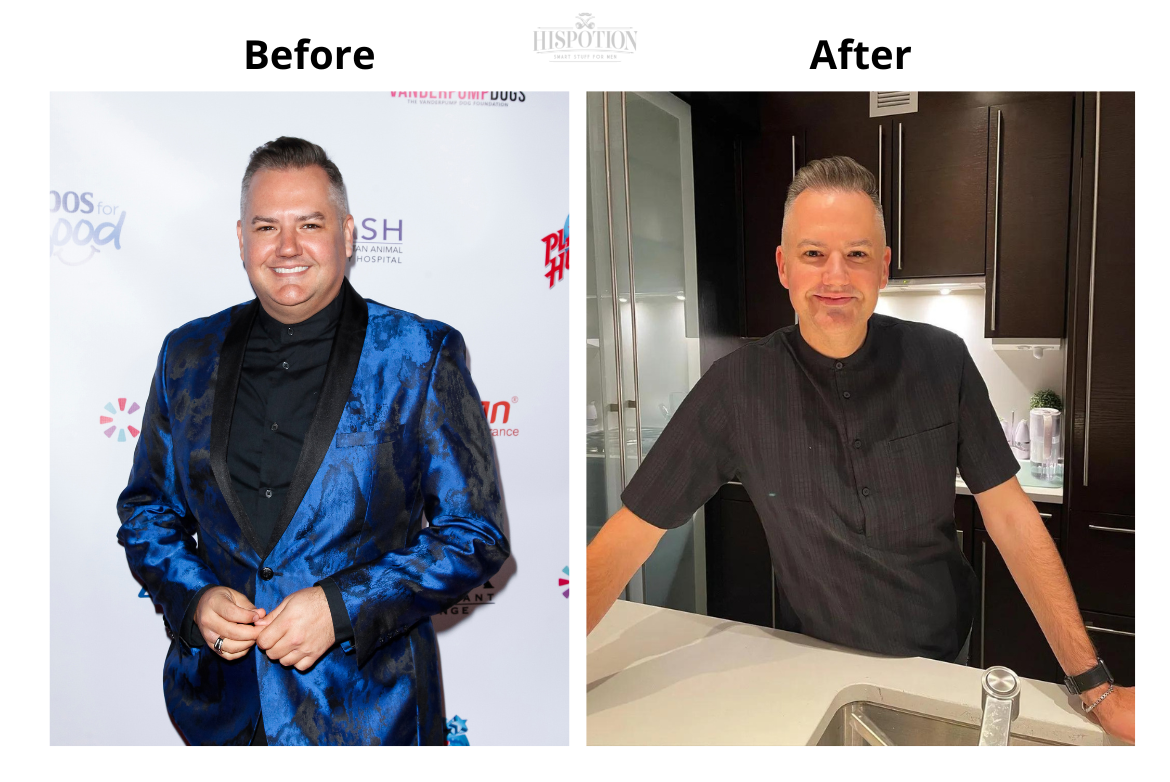 Ryan Lochte
In an Instagram post, American swimmer Ryan Lochte said that he has lost 21 pounds since winning the 200 IM at the 2019 US National Championships.
😲 Ryan Lochte's total weight loss: 21 pounds.
Sam Smith
Sam Smith has had a big couple of years, and not just in the music world. The singer of "Stay With Me" got a lot of attention in 2016 for his amazing 48 pounds weight loss.
😲 Sam Smith's total weight loss: 48 pounds.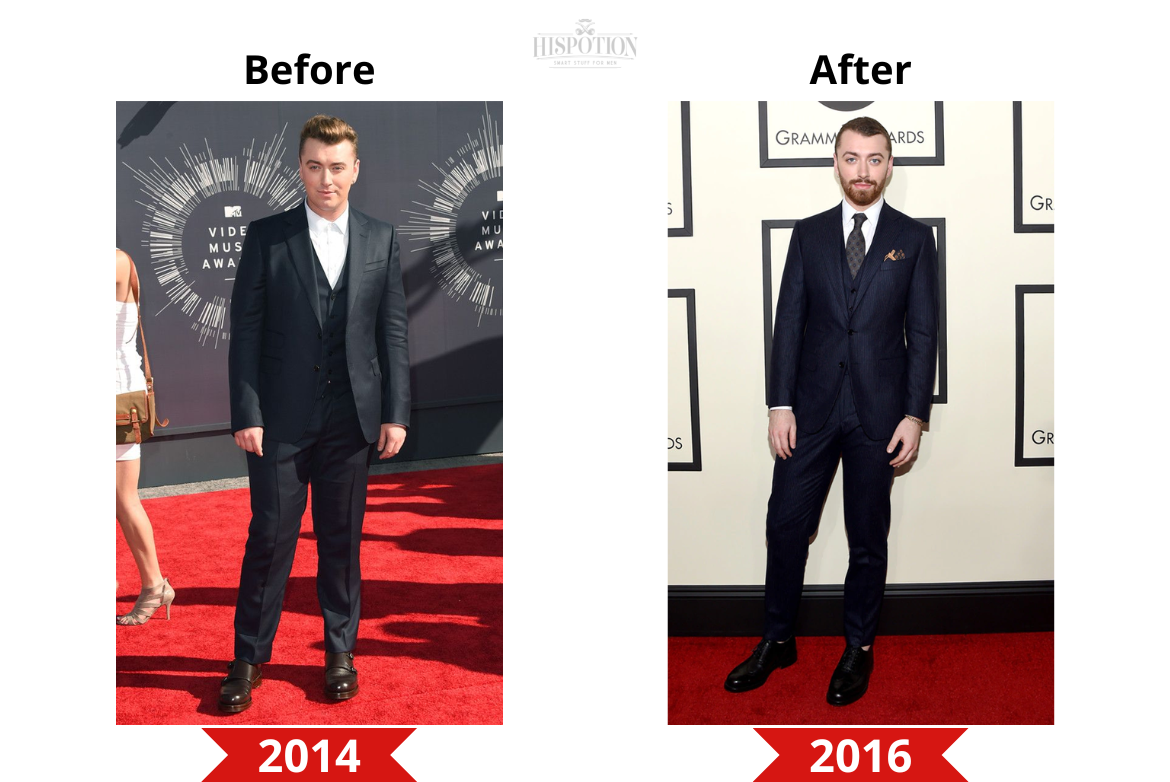 Sara Rue
Sara Rue is very well  known for how much weight she lost in her thirties. She got rid of 50 pounds of fat by living in a very healthy way. This helped her get in shape again without making her look sick.
😲 Sara Rue's total weight loss: 50 lbs.
Seth Rogen
Seth Rogen's weight loss is motivational because the overweight comedian lost 14 kg in 10 weeks by simply changing his diet. In just three months after drastically reducing his weight, Seth Rogen was cast as the Green Hornet.
😲 Seth Rogen's total weight loss: 30 pounds.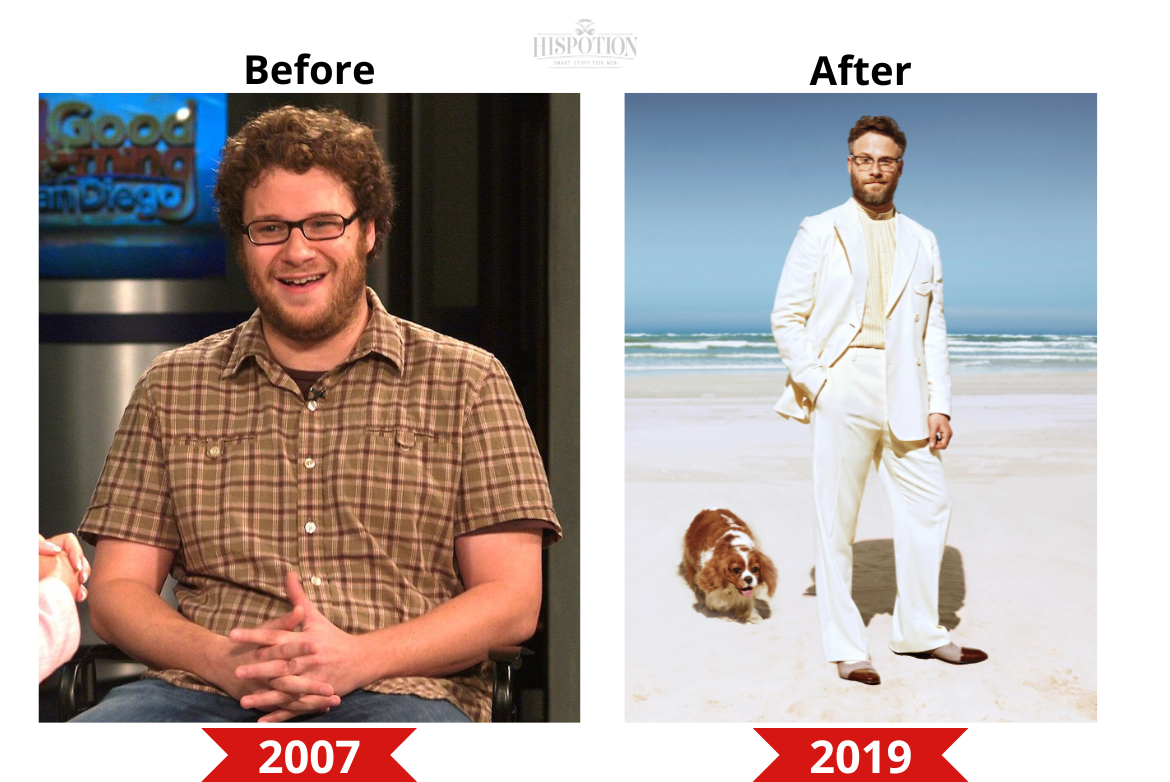 Sharon Osbourne
Sharon Osbourne says she regrets having gastric band surgery and later had it undone, but her daughter Kelly says it was the best thing she's ever done.
😲 Sharon Osbourne's total weight loss: 118 pounds.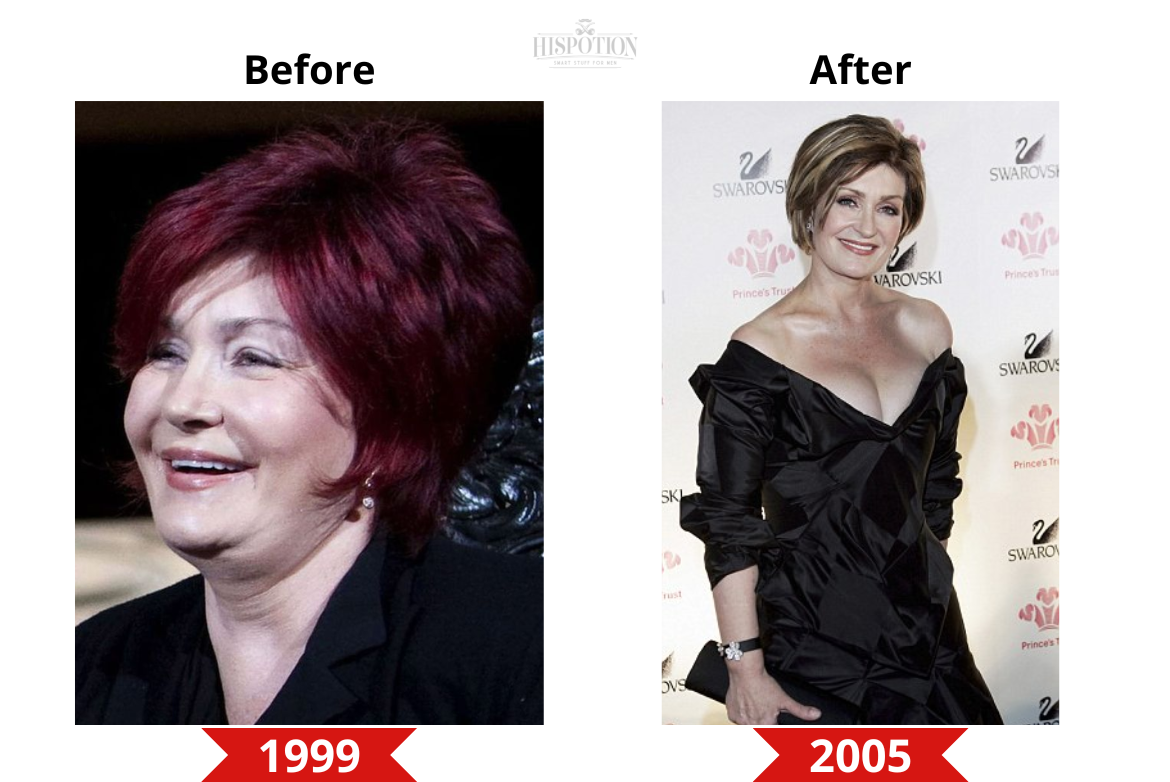 Shonda Rhimes
Well, if you've been following Shonda Rhimes from the beginning, you might already know that the talented American producer started losing weight at the end of 2019.
😲 Shonda Rhimes' total weight loss: 150 pounds.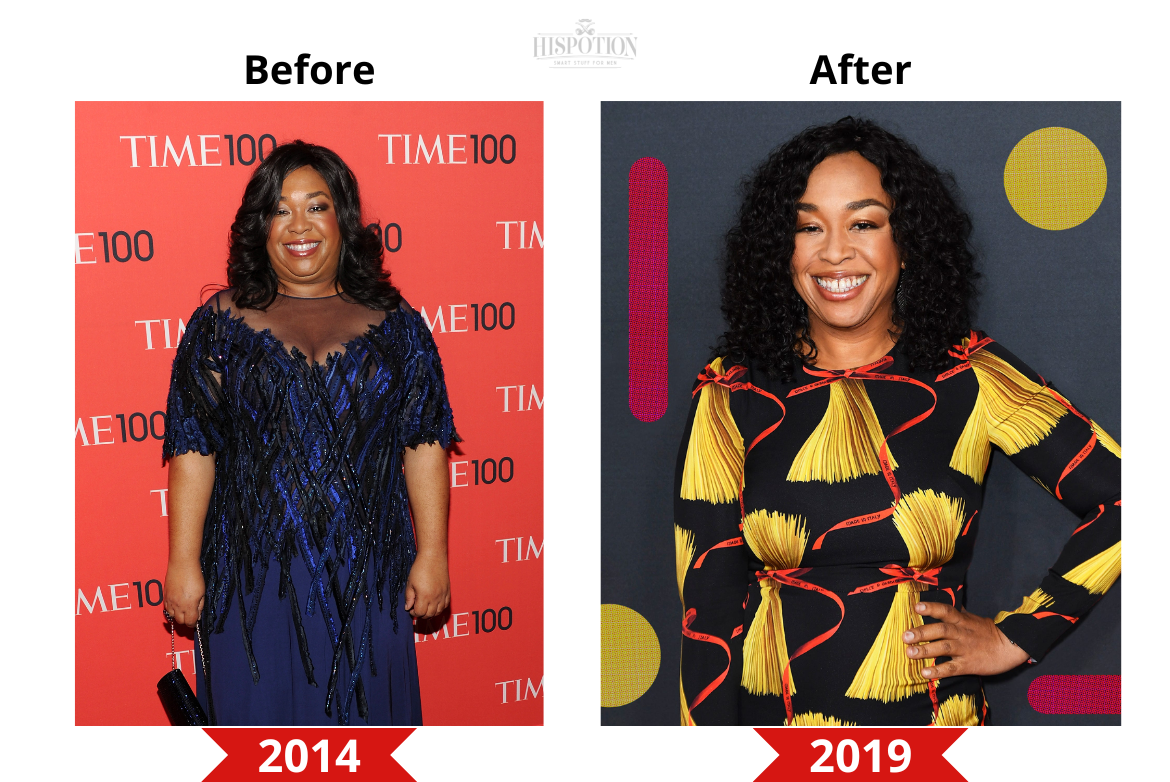 Simon Cowell
According to reports, Simon has lost anywhere from one to three stone. After a health scare in 2017, he first altered his diet. The music mogul sought advice from a weight loss specialist after being admitted to the hospital with low blood sugar.
😲 Simon Cowell's total weight loss: 60 pounds.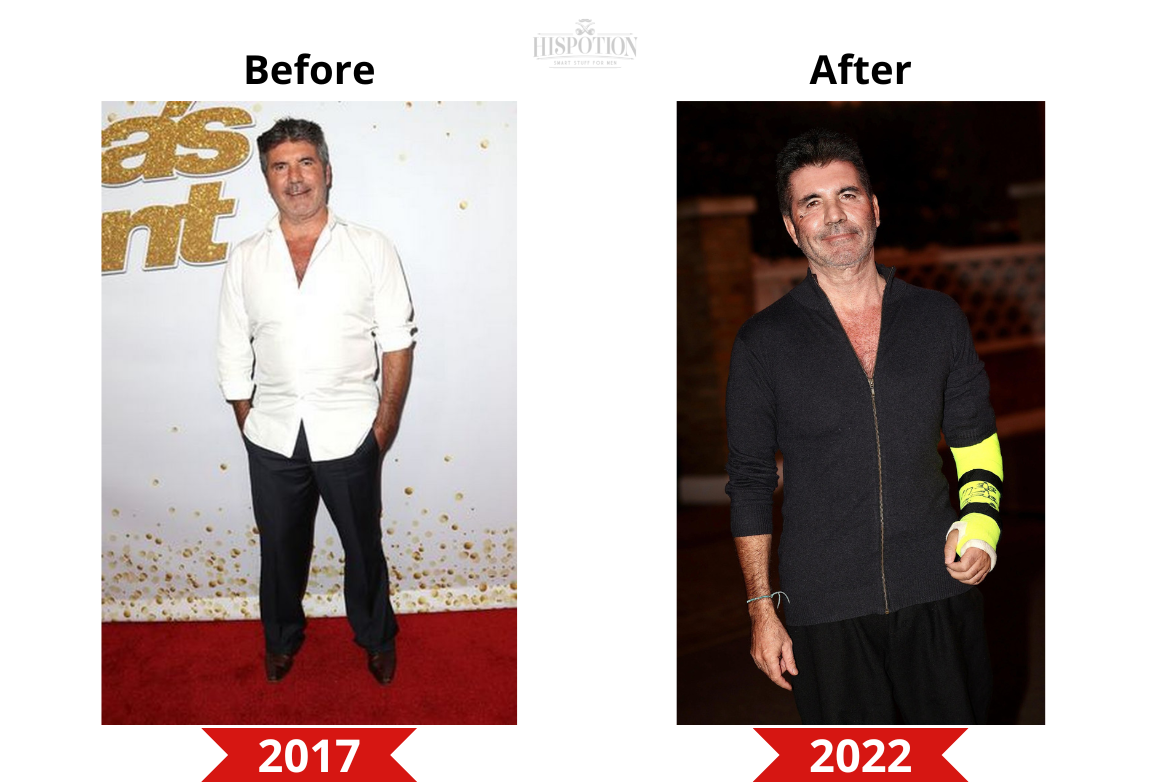 Star Jones
By 2003, Star weighed 307 pounds, which is considered obese. Star chose to have gastric bypass surgery that same year. Even though she lost weight on national TV, she never talked to her fans about how her body was changing. Star lost 160 pounds over the next three years.
😲 Star Jones' total weight loss: 160 pounds.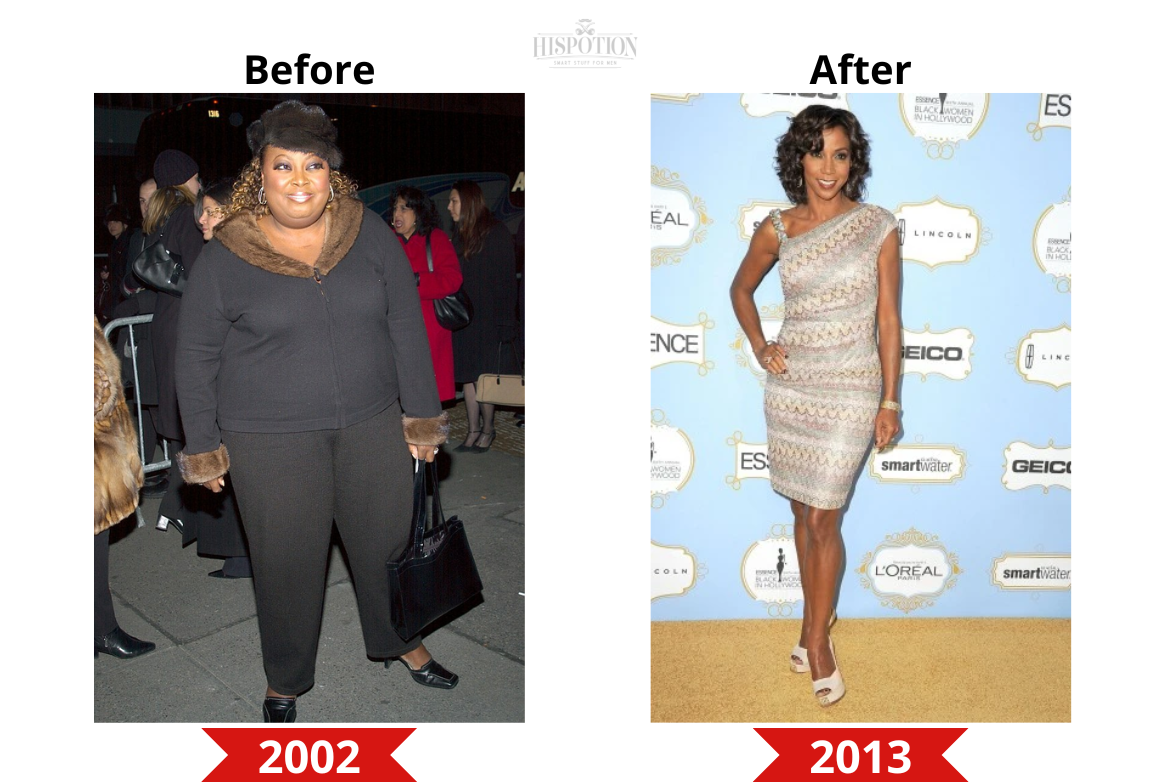 Taylor Lautner
Lautner, 20 at the time, is known for having to gain 30 pounds of muscle to play Jacob Black in the second "Twilight" movie. Since then, he has continued working out in preparation for "Breaking Dawn: Part 2". His best advice for gaining weight quickly? He said that he was eating thick, heavy food every two hours. "That was really tough for me. Three protein shakes a day."
😲 Taylor Lautner's total muscle gain for the role: 30 pounds. 
Teddi Mellencamp
Teddi Mellencamp, the star of Real Housewives of Beverly Hill, told Women's Health in 2020 that she had gained 80 pounds in a year after moving to California and starting a demanding job. She had been going on and off diets for years, but after becoming a mom, she still struggled with her weight.
😲 Teddi Mellencamp's total weight loss: 80 lbs.
Tekashi 6ix9ine
Look elsewhere for good advice on losing weight than Tekashi 6ix9ine. The 26-year-old rapper went to extreme lengths to successfully shed the weight in just six months in 2021 after previously disclosing that he put on 70 pounds while living at home after serving a prison sentence.
😲 Tekashi 6ix9ine's total weight loss: 60 pounds.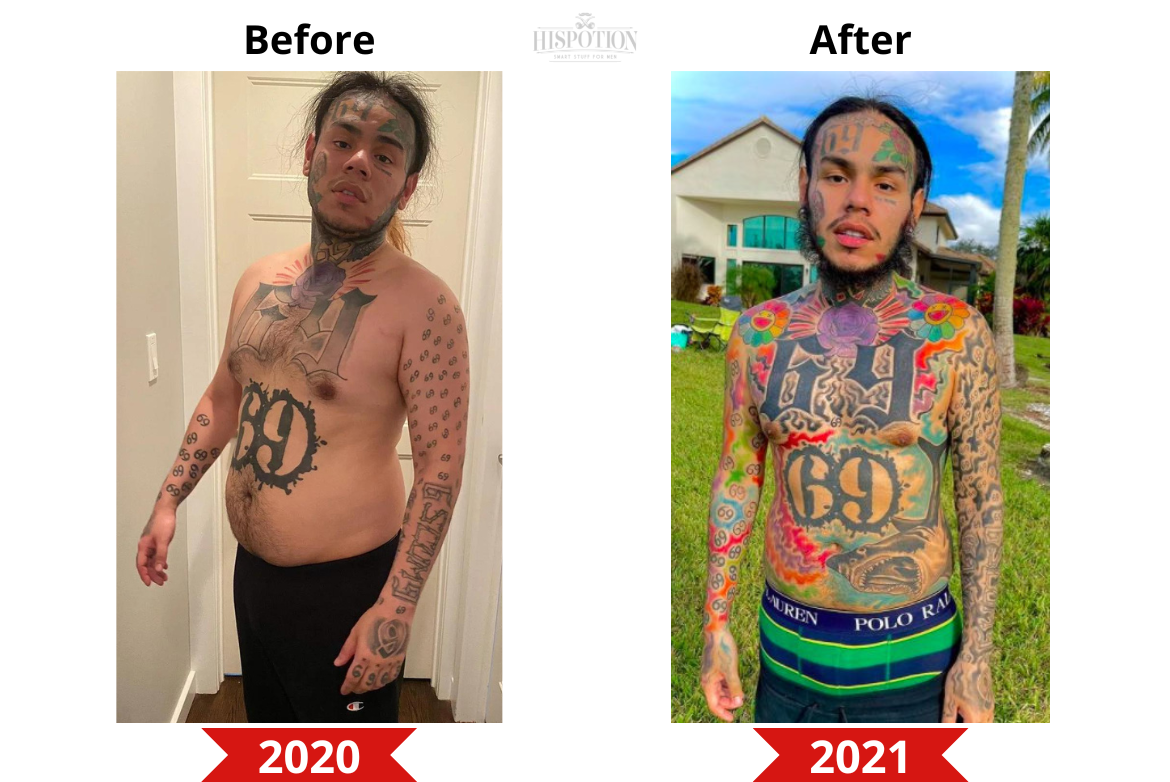 Tiffany Haddish
In January  2021 Tiffany Haddish revealed her 30-day body transformation on Instagram. Tiffany revealed in December that the pandemic had helped her to lose 40 pounds. She claimed to have lost 10 more after three weeks of her fitness challenge.
😲 Tiffany Haddish's total weight loss: 50 pounds.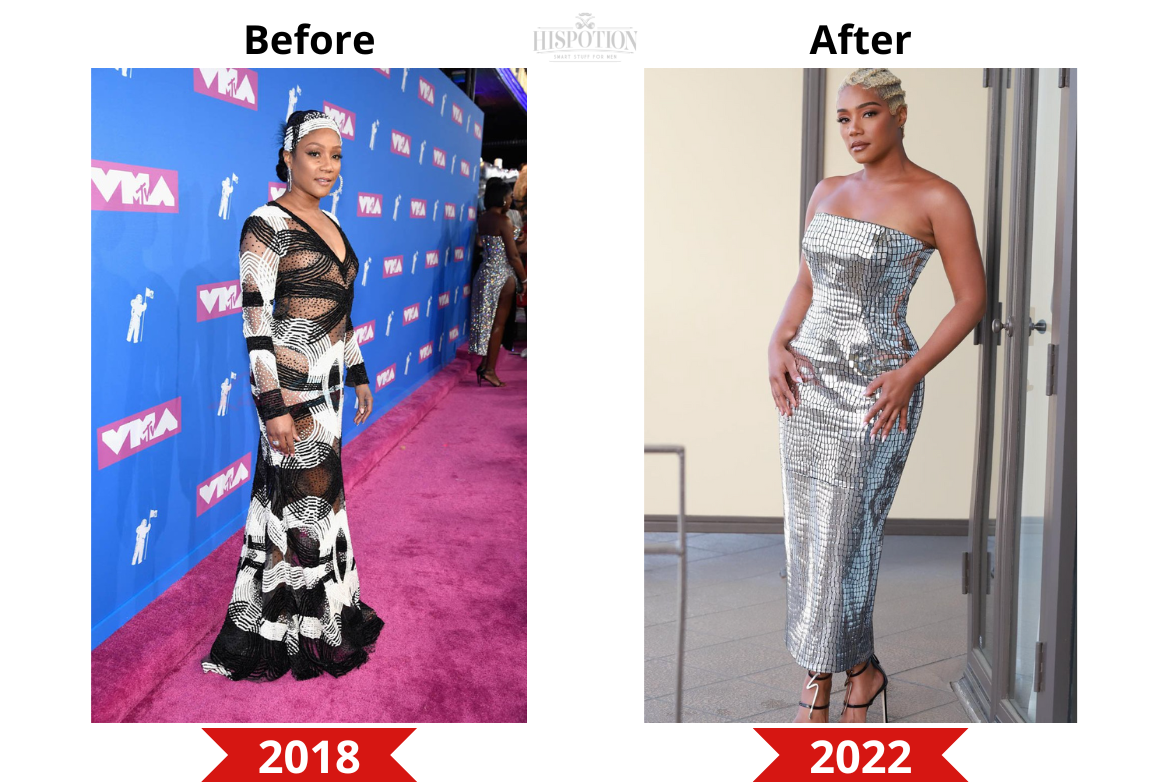 Tim McGraw
Tim McGraw, the country music star, told Men's Health magazine in an interview in 2019 that he had lost 40 pounds. His daughter, Gracie McGraw, was the spark that got him going. When he was in the 2008 drama-comedy "Four Christmases", Tim realized he had lost control of his fitness. He weighed 215 pounds at the time, and his daughter noticed he looked "big on the screen".
😲 Tim McGraw's total weight loss: 40 pounds.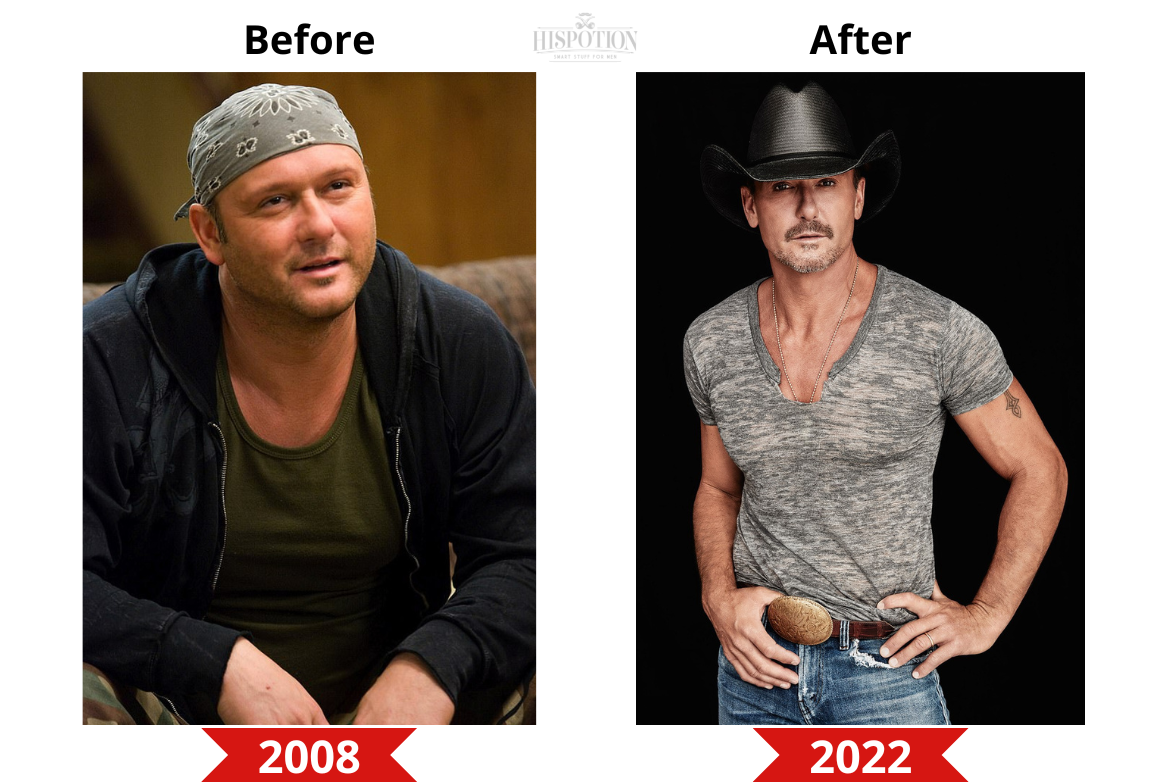 Timothy Spall
When Timothy Spall walked the red carpet at the 2016 Venice Film Festival, he was virtually unrecognizable due to his remarkable weight loss. Attending the premiere of his movie "The Journey", in which he played Ian Paisley, the actor flaunted his new appearance.
It is unknown how much weight Timothy Spall had lost.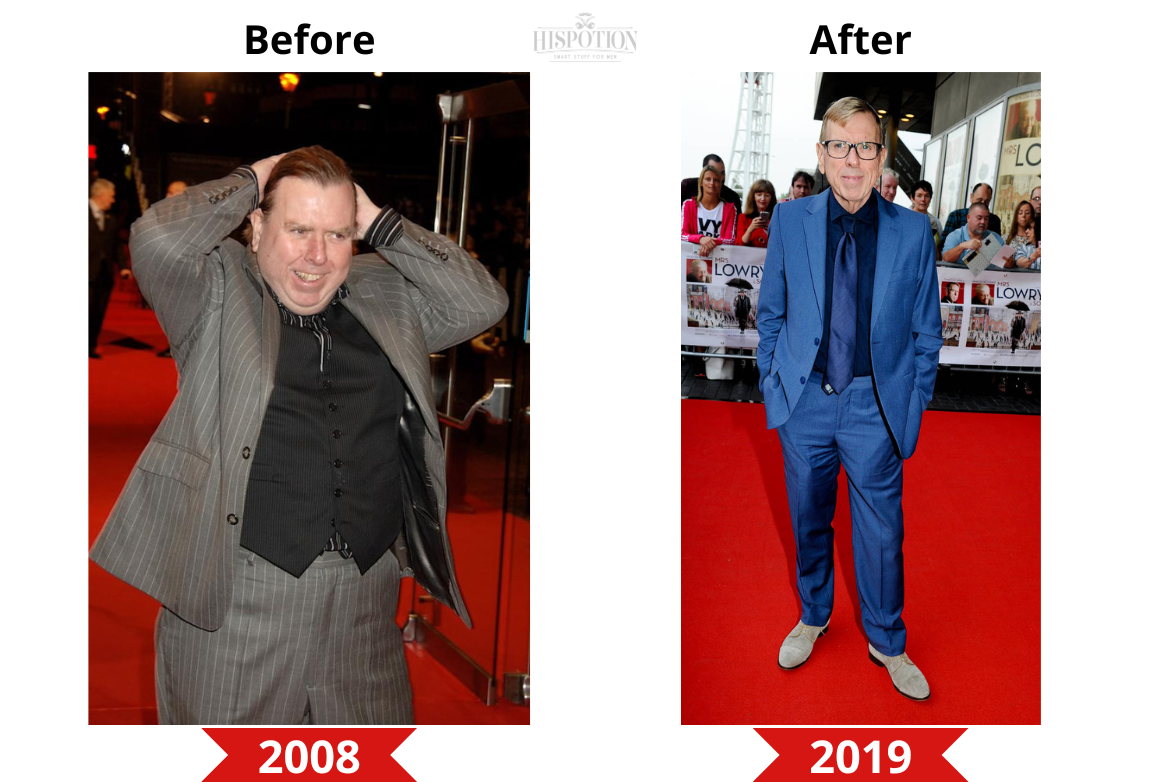 Tina Malone
As a result of having a gastric band fitted in 2010, the Shameless actress underwent surgery to remove the sagging flesh that had been left behind by her astounding 12 stone weight loss.
😲 Tina Malone's total weight loss: 168 pounds.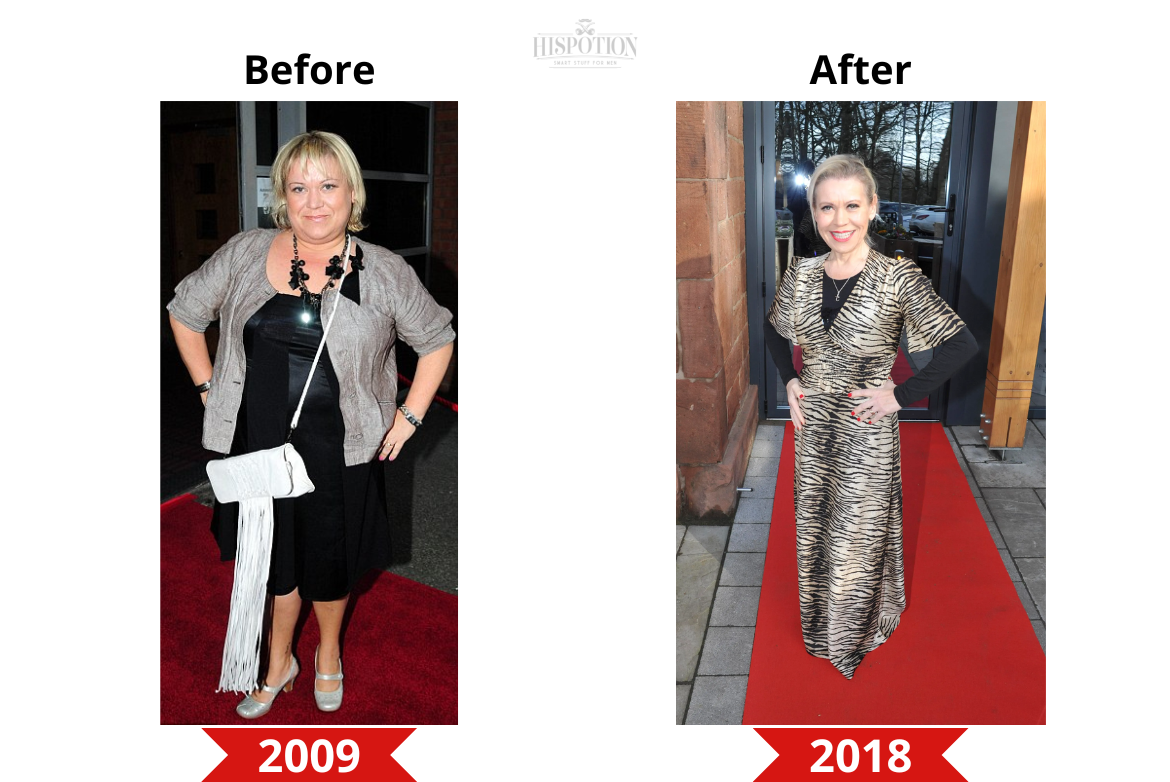 Tyler Whitman
Tyler Whitman, star of "Million Dollar Listing," reached his "rock bottom" before deciding to lose 200 pounds.
Whitman, 35, decided he was done being overweight when he was dancing at a Phish concert in 2015 and was about to faint from lack of oxygen.
He acknowledged that diets like Keto and carb cycling weren't effective, but that a sleeve gastrectomy, along with a healthy diet and regular exercise, helped him lose weight and get in shape.
😲 Tyler Whitman's total weight lost: 200 pounds.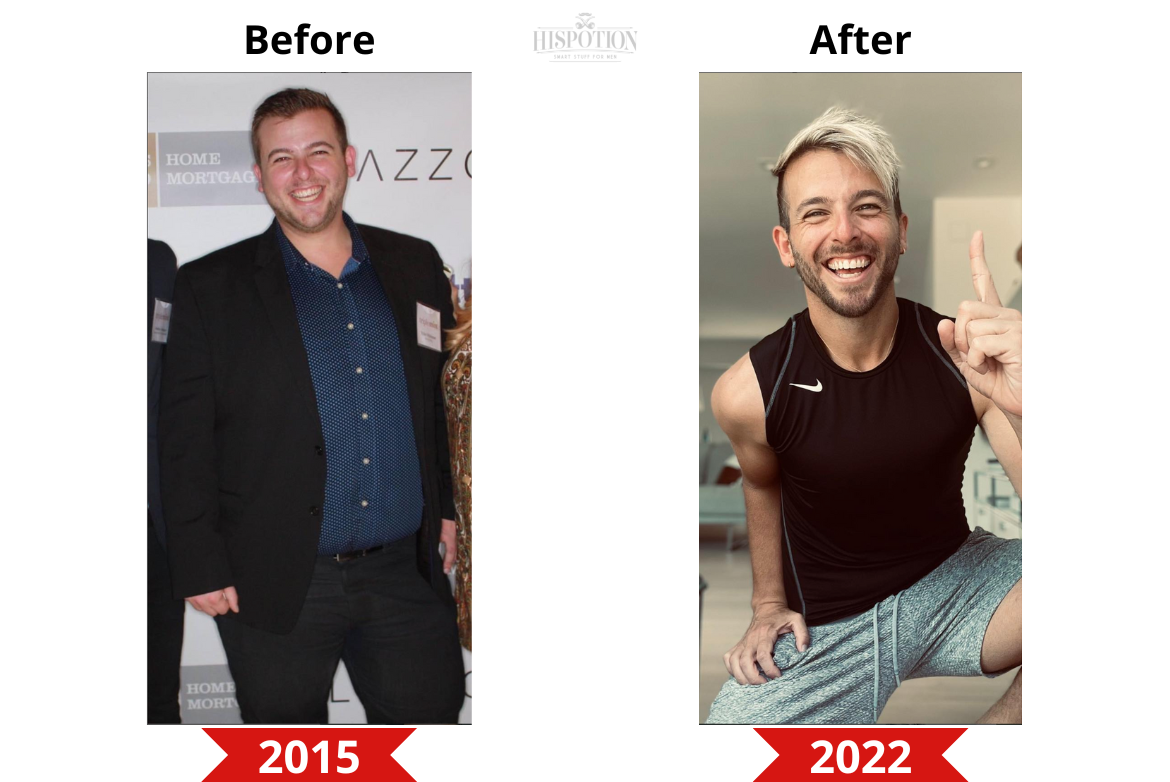 Tom Arnold
When Tom Arnold revealed in January 2020 that the birth of his son had motivated him to lose 89 pounds. However, he was secretly aiming to shed 100 pounds altogether, dropping to 187 pounds, a target he's thrilled to have at last accomplished.
😲 Tom Arnold's total weight loss: 100 pounds.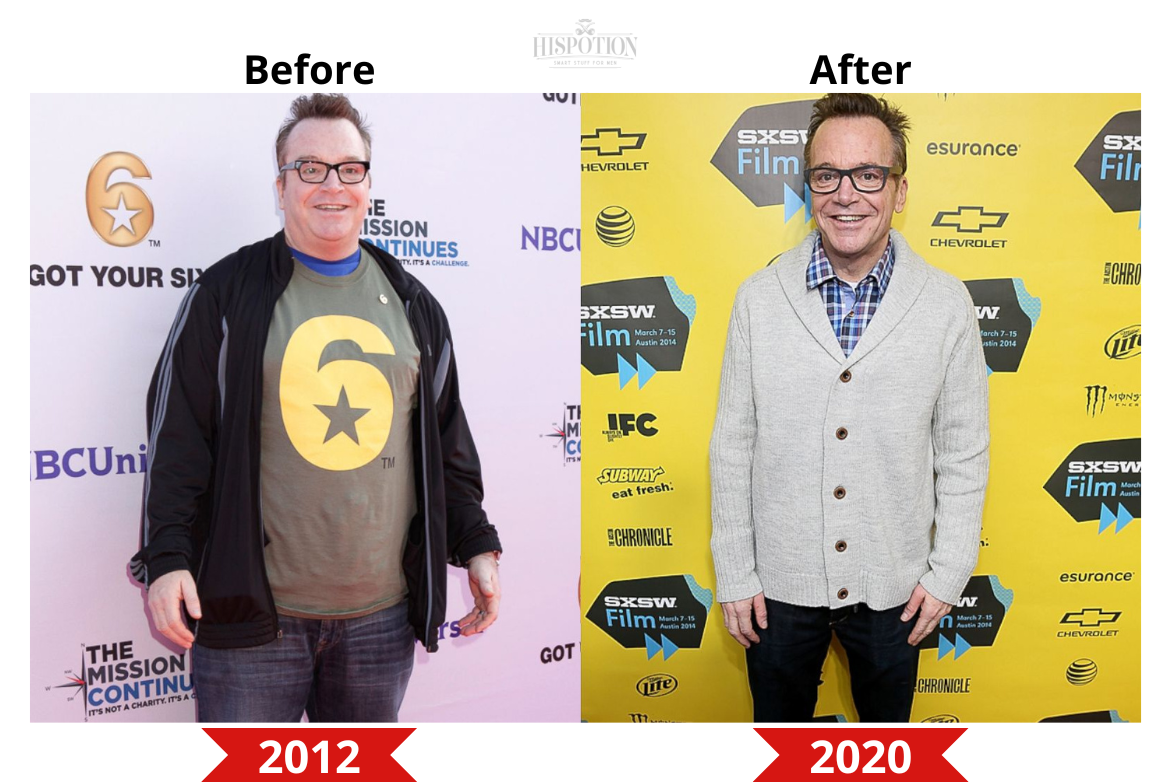 Tom Hanks
For Hollywood roles, Hanks has a history of gaining and losing weight. For his role as a troubled baseball manager in the 1992 film "A League of Their Own," he reportedly put on 30 pounds. To prepare for the 2000 island adventure "Cast Away," he then lost more than 50 pounds.
😲 Tom Hanks' most extreme body transformations for his roles over the years: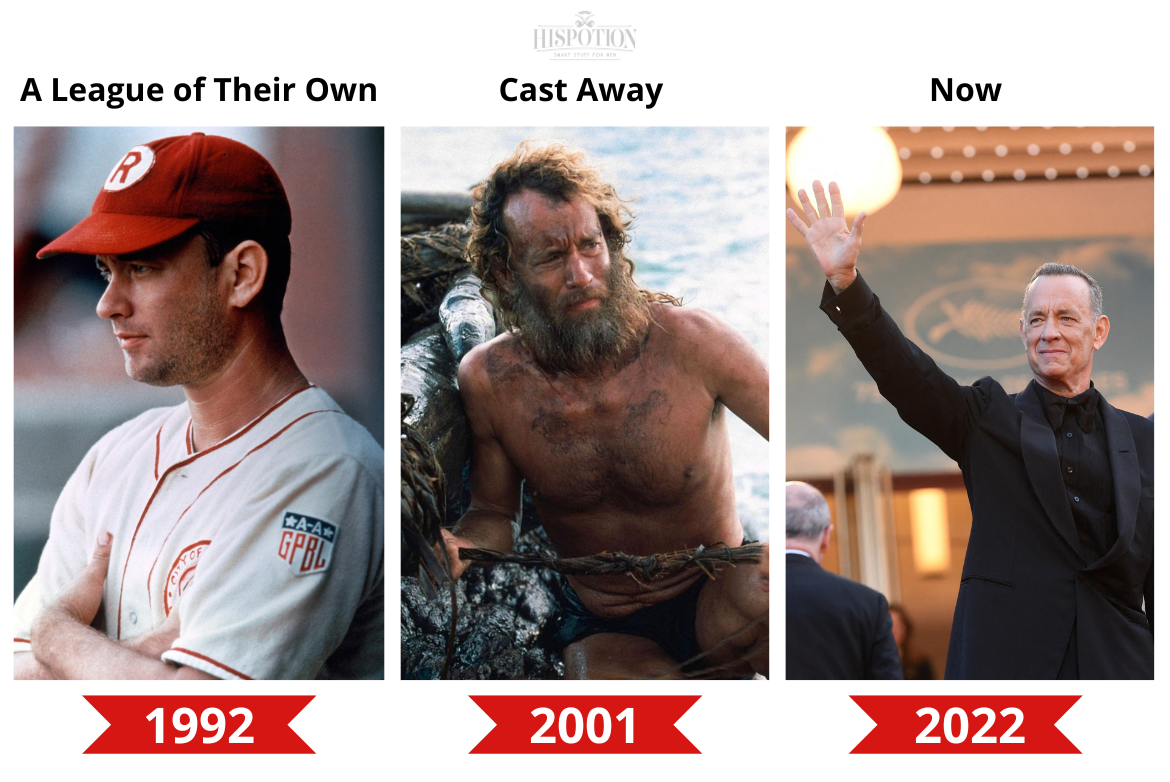 Tom Hardy
Tom Hardy, a London-born performer and all-around badass, gives roles his all. Over the years, Hardy has undergone some incredibly extreme physical changes for his films, bulking up and getting cut to play supervillains, insane criminals, and MMA fighters. For some of his best roles, Tom Hardy goes through some of the best physical changes because he really inhabits the part.
😲 Tom Hardy' most extreme body transformations over the years: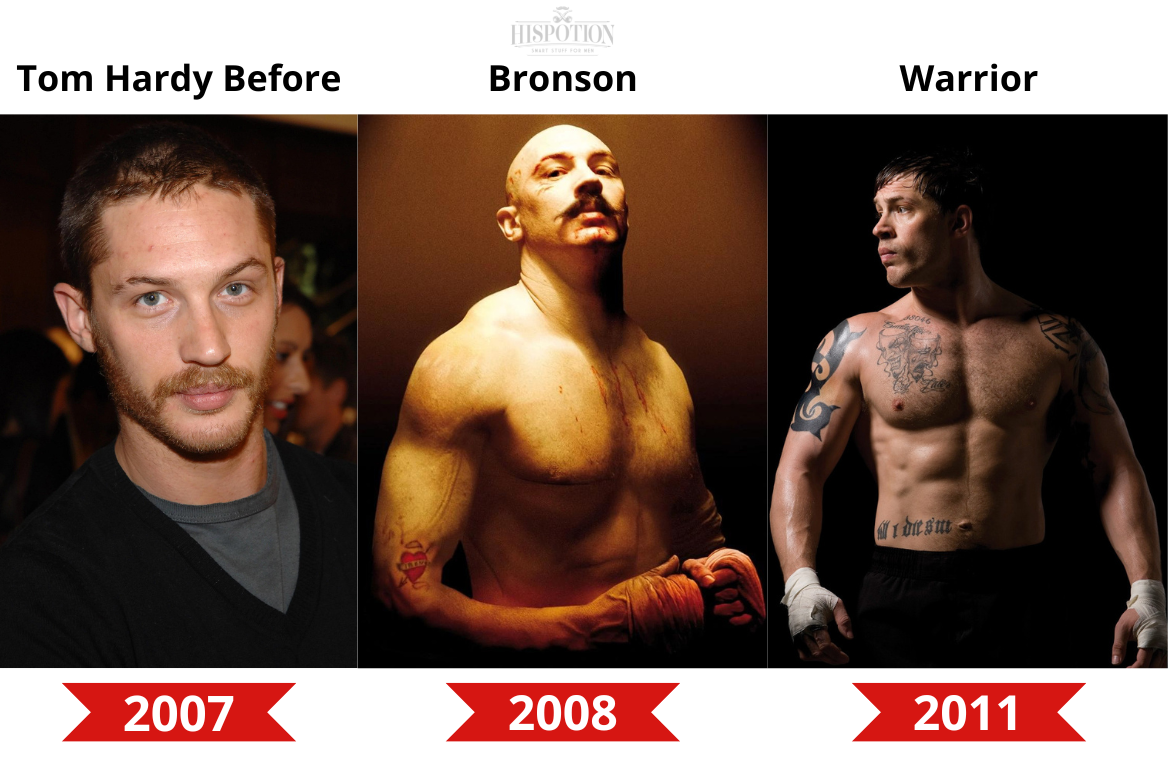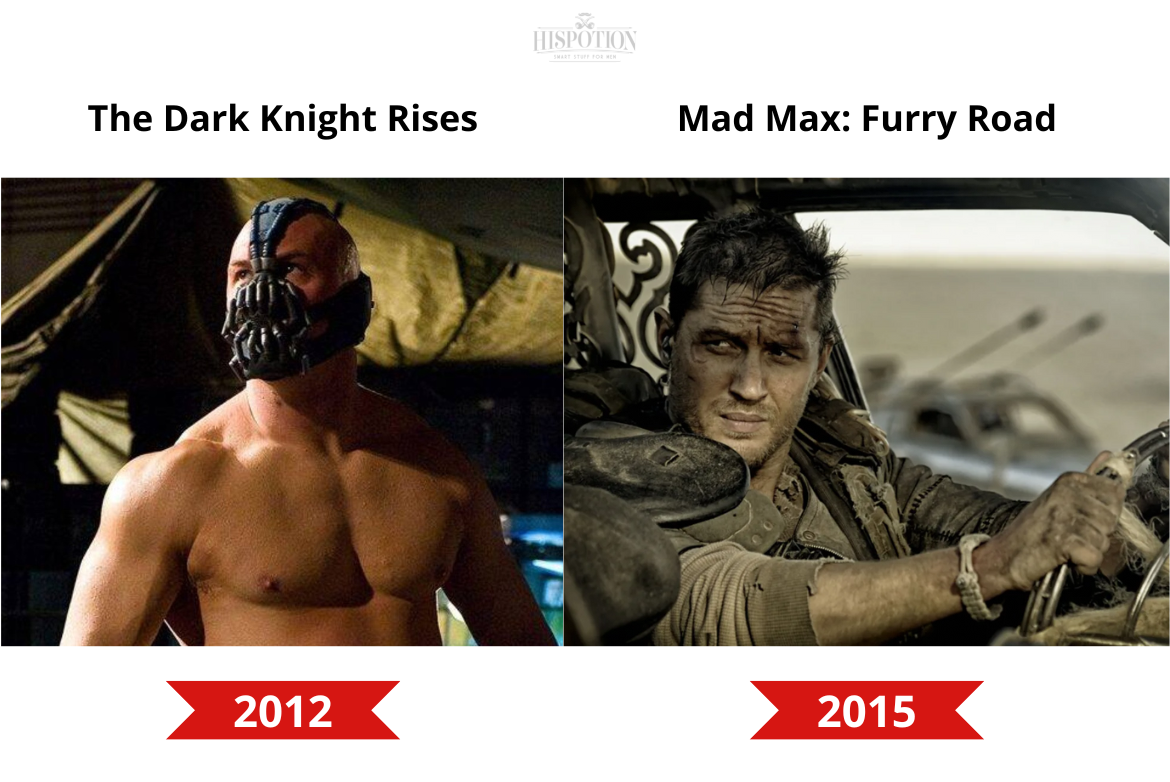 Vicky Pattison
Vicky Pattison's weight loss journey has astounded us from the beginning, and the stunning brunette has changed so much since her days on Geordie Shore.
😲 Vicky Pattison's total weight loss: 42 pounds.
Zach Galifianakis
Zach Galifianakis seems to have lost at least 50 to 60 pounds since the beginning of 2014. He hasn't said much about how he did it, though.
😲 Zack Galifianakis' total weight loss: 50 pounds.