No matter what the trolls have to say, Donna D'Errico's Baywatch days may be in the past, but her days of flaunting her sculpted bod in a bikini aren't. The 54-year-old actress recently uploaded a bikini photo to show critics that, no matter her age, she can still rock two pieces.
Donna D'Errico is shown in the photo squatting on her coffee table while donning a pale pink string bikini. And in the caption, she describes the negative feedback she got on July 4th after posting a video of herself dancing to "God Bless the U.S.A." while donning a suit with an American flag design.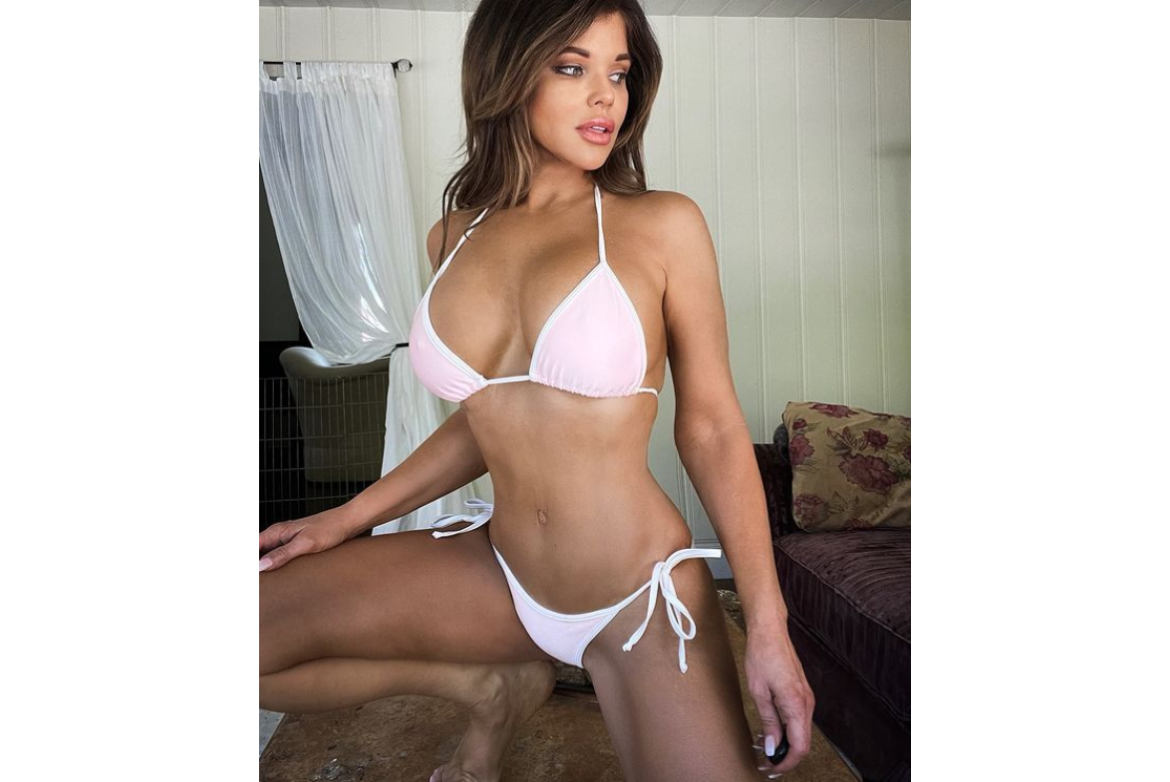 "Quite a few women complained about the 4th of July video I posted in a red white & blue bikini because they thought I was "classier than that" and "too old to wear a bikini" and, my favorite, "desperate". Let me tell you something that might surprise you. I can actually wear and do literally whatever I want. On that note, here is me in a bikini squatting on a coffee table ❤️" -Donna D'Errico captioned her post.
The image got instant attention from fans thirsting over her image and endless support telling her to show the haters they are wrong! Donna seemed to motivate a lot of other middle-aged women to accept the fact that "too old for a bikini" simply does not exist.
Not too long ago, actress Sofia Vergara similarly posted a bikini picture on her Instagram that attracted a lot of attention from several audiences.
D'Errico has previously discussed how she frequently receives the praise that she looks fantastic "for her age," and she doesn't think it's as gratifying as it should be. She told other sources last year, "I just feel like I'm more than that. She further explains she understands it is because of societal standards.