The term EDC stands for Every Day Carry. While a rather new concept, we have noticed many project featuring EDCs. From fashion shops offering shoe-to-tie combinations for their clients to dedicated portals providing an EDC for every occasion. We've done some research and came up with these 5 EDC packs from regular people around the world. Make no mistake; these are not packed by us, but by people who use them everyday.
1. Computer Tech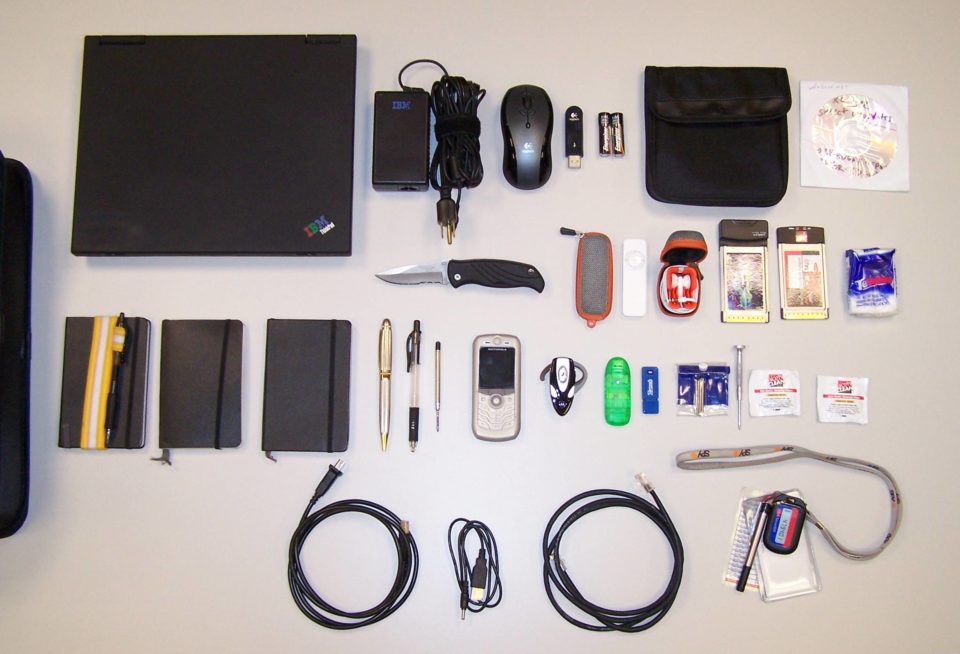 A bunch of USB cables, an old phone with a similar old bluetooth hands-free, a sturdy Thinkpad, a Windows XP SP2 CD and a bunch of other computer repairing, facebook enabling tools. That's what computer tech and reddit user cinemafia was using back in 2004 as his EDC.
2. Trumpet Player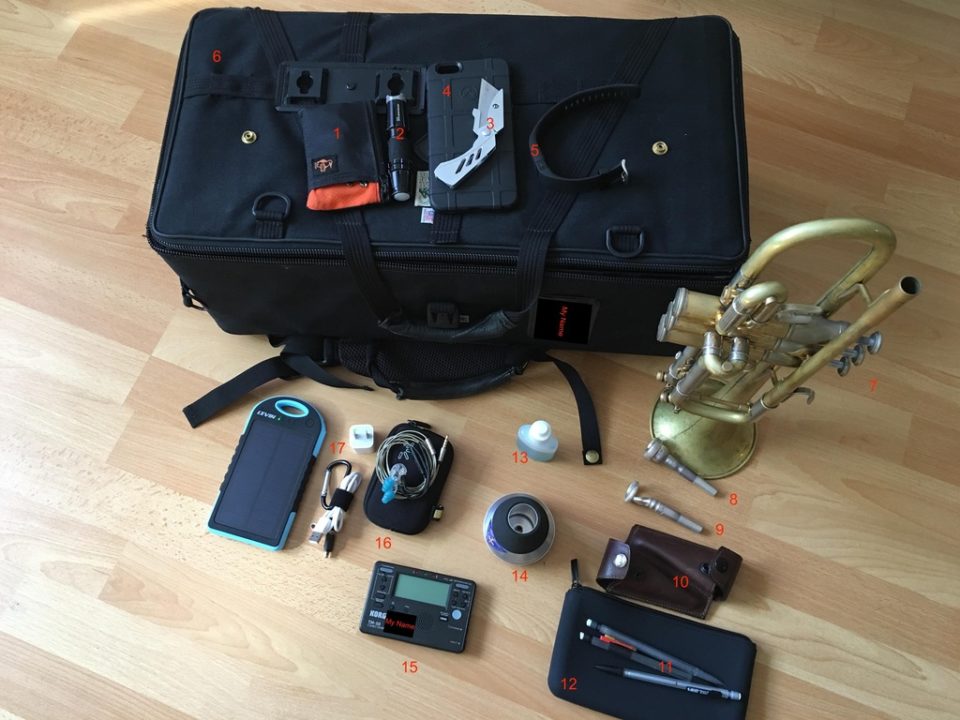 Got any love for trumpets? Here's what a trumpet player (Trumpetking93) carries around everyday to make sure his gear is in top working condition. A trumpet case, the trumpet (duh!), iPhone 6 with a fancy case, various trumpet accessories, pencils and a flashlight. Results in a rather heavy and voluminous package, but hey, music requires sacrifice.
3. Night Club Manager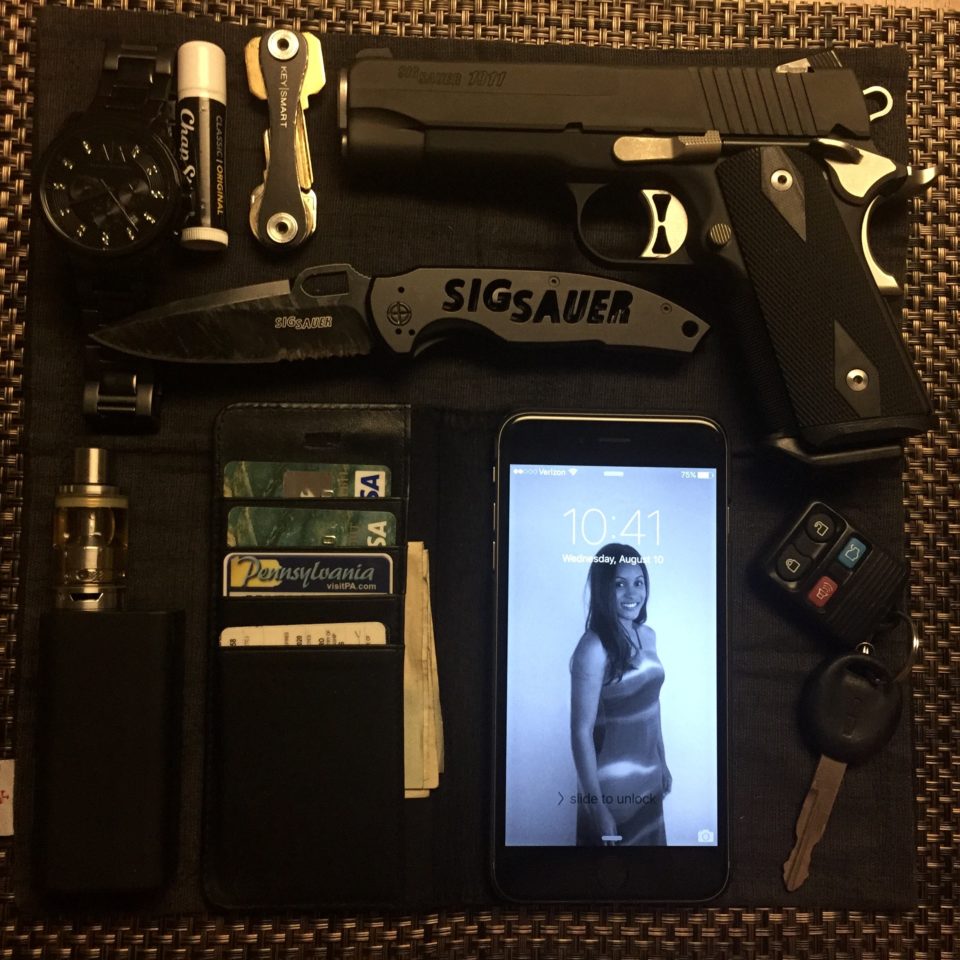 While nightclubs are all music and fun, someone must be able to react when dirt hits the fan. As we can see from the above picture, this 42 year old manager from Pennsylvania knows it's way around a proper EDC. There's a watch, a KeySmart, a SigSauer knife accompanied by a pistol, iPhone with credit card holding case. And yes, he vapes.
4. Military Contractor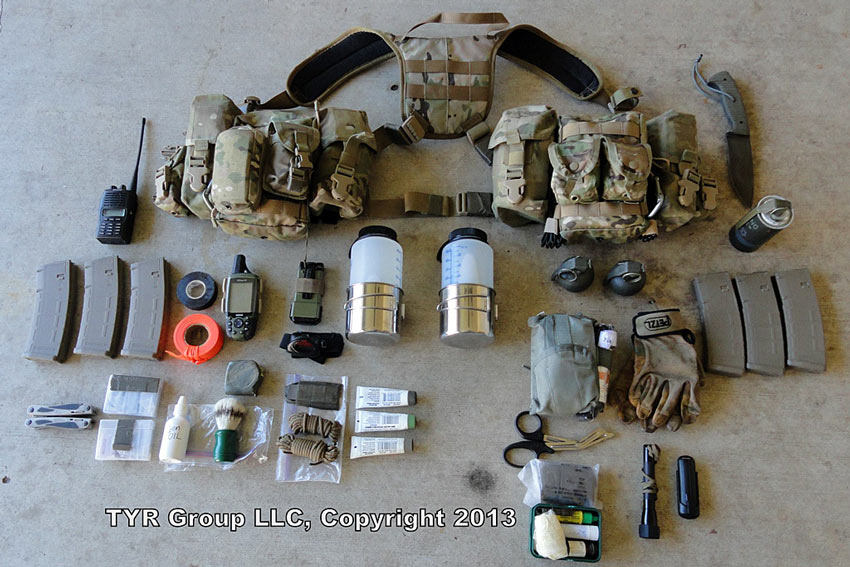 We've had to feature an army combat EDC, didn't we? While this isn't from a spec ops unit (we might not even be able to find one), this is how an EDC of a private military contractor looks like. Six mags, duct tape, flashlight, gloves, first aid kit, shaving accessories, knife, offensive grenade and smoke grenade, just to mention a few.
5. Business Student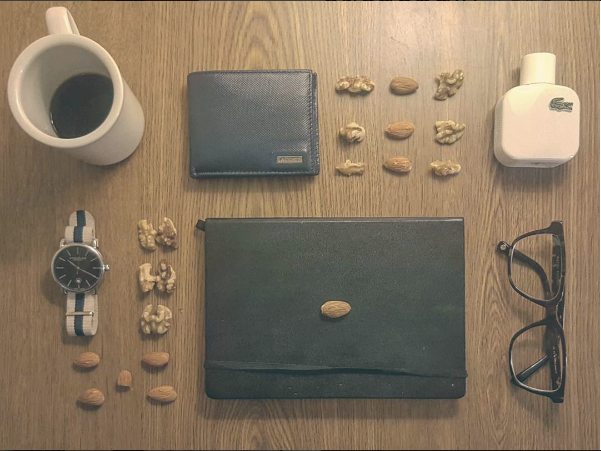 When we're talking business, you don't expects nuts – and neither did we. Apparently, this 19 year old business student enjoys bringing a variety of nuts to his daily activities, accompanied by a pair of glass, watch, cologne, coffee mug and wallet. He really loves his nuts.
You can check out more EDCs on reddit's r/EDC/.