Imagine if you could wear a jet turbine on your wrist. The Zinvo Blade transforms that imagination into a reality with its Titan Watch.
Turbine Inspired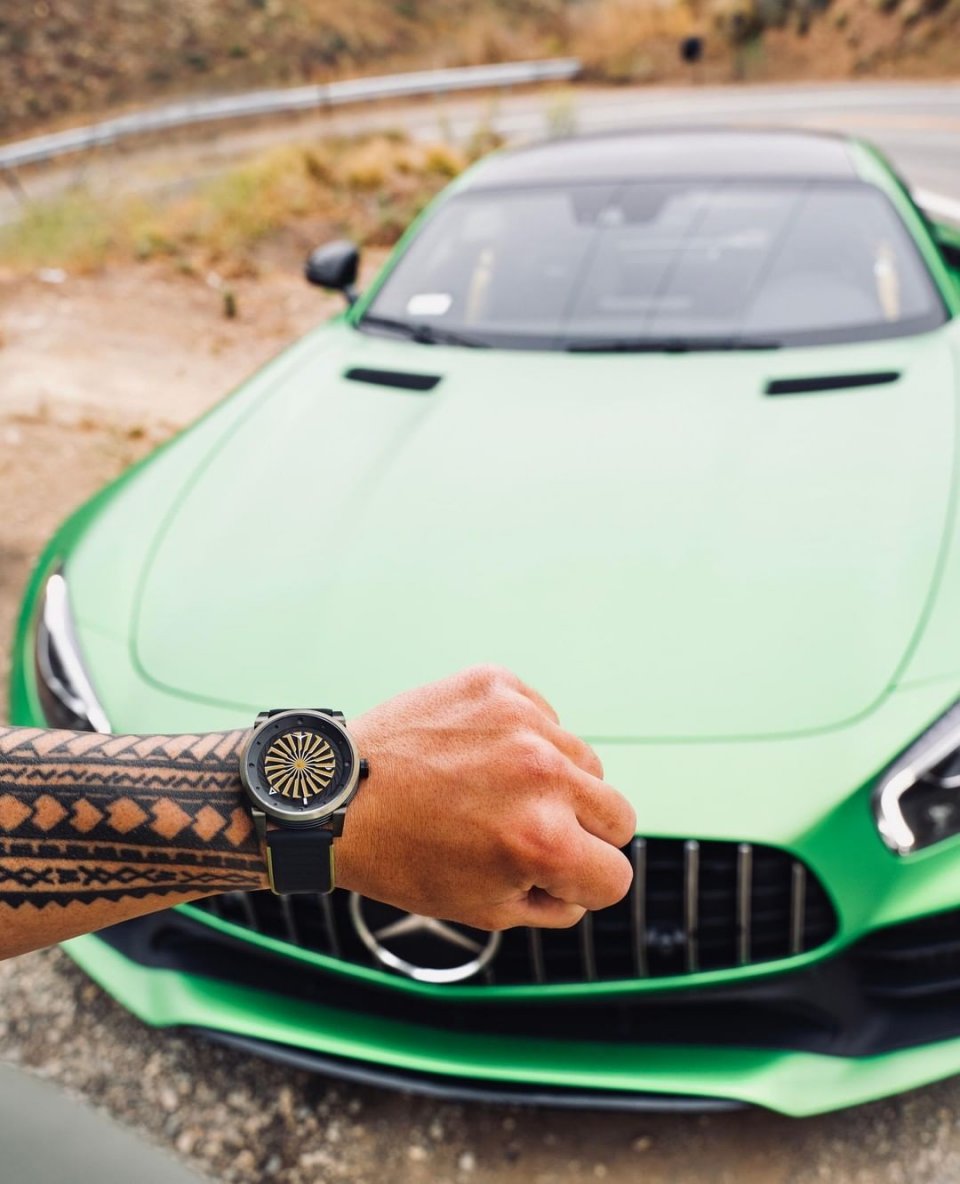 With the Titan, you are actually wearing a turbine on your hand: A small part of the engine that is. The designers have taken a titanium turbine, coloured it gold, and fixed it inside a case. And the watch just keeps getting better and better.

The body is crafted from titanium too. In keeping with its fighter jet roots, the watch sports a green panel. All of this leads to an absolute show-stopper. You may have people literally stopping on the streets when they see you wear the Titan.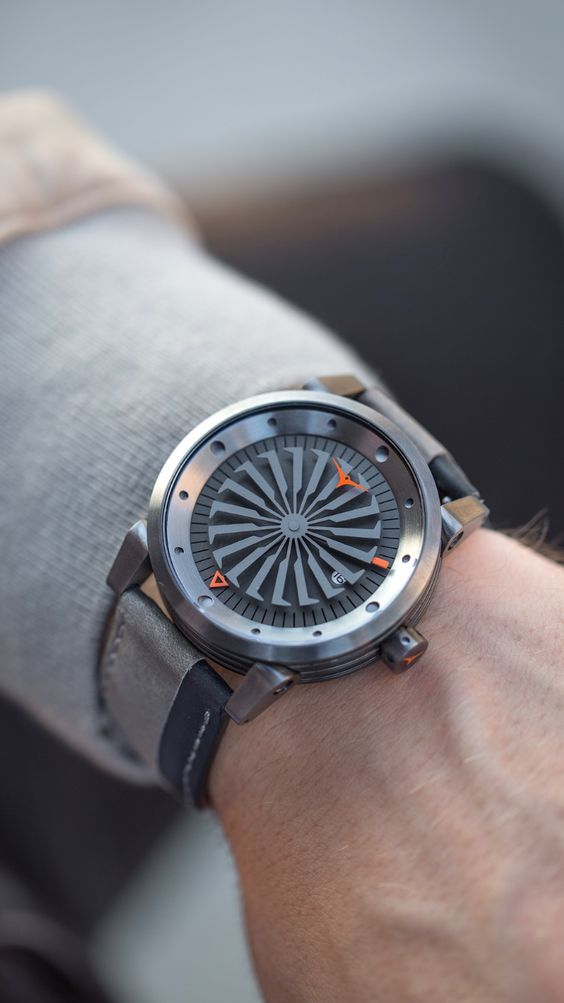 Aircraft Build
The Zinvo Blade Titan is much more than its turbine dial. The designers have used the aircraft-grade material for the dial and case. This is one tough watch.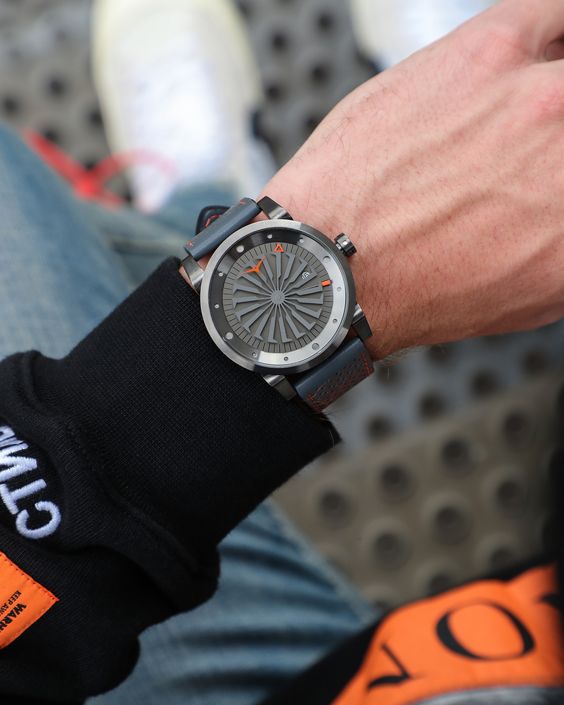 The time-keeping is top of the line too. You have the Seiko NH35 automatic movement delivering precision.
Exclusive Style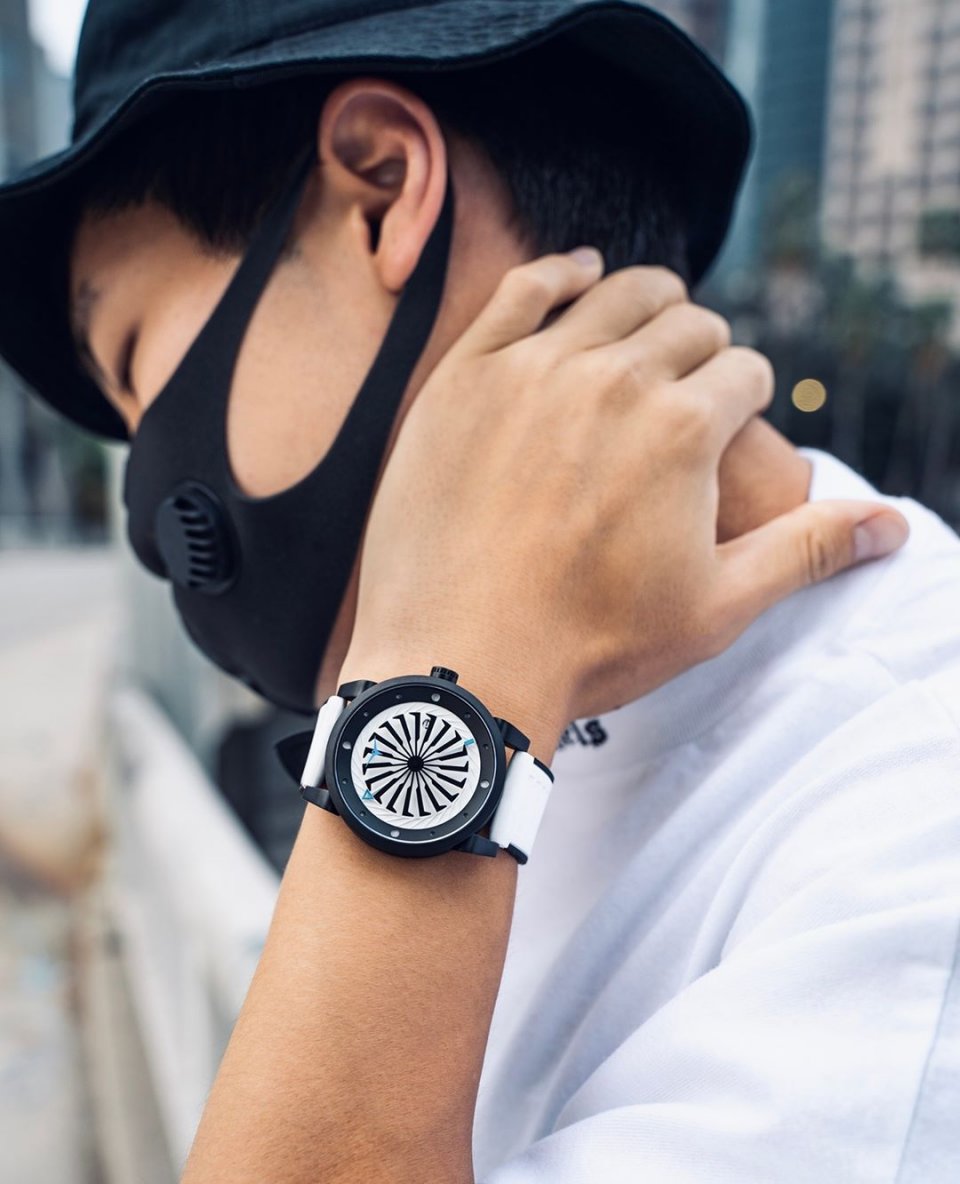 All of the high tech components of the watch is complemented with a silicone strap. It sits light and easy on your wrist and adds to the style statement.

The Zinvo Blade Titanium Watch retails for $499.