Imagine your cabin set in the woods, sitting next to a flowing lake. Now imagine walking out to the front deck with a warm up of coffee in your hands, relaxed and stress free.
The creative minds at design firm AYFRAYM has made your dream come true with a vintage cabin that you can build, with a little bit of help from a construction team.
Retro Cool
AYFRAM has channelled a retro cool vibe with a cabin design that is a throwback to the 60s. You will find large windows that slide along the conical walls, allowing enough sunshine to stream in. Then there is the tall, vaulted ceiling that makes the cabin feel roomy and spacious.
The highlight of the design kit is perhaps the walkout cedar decks where you can lounge around and breathe in the fresh air.
The cabin will also feature three bedrooms and a bath. One of the bedrooms can be converted into a bunk room with 4 bunk beds. You will also have access to a roomy loft on the first floor that opens to the greenery around.
DIY Option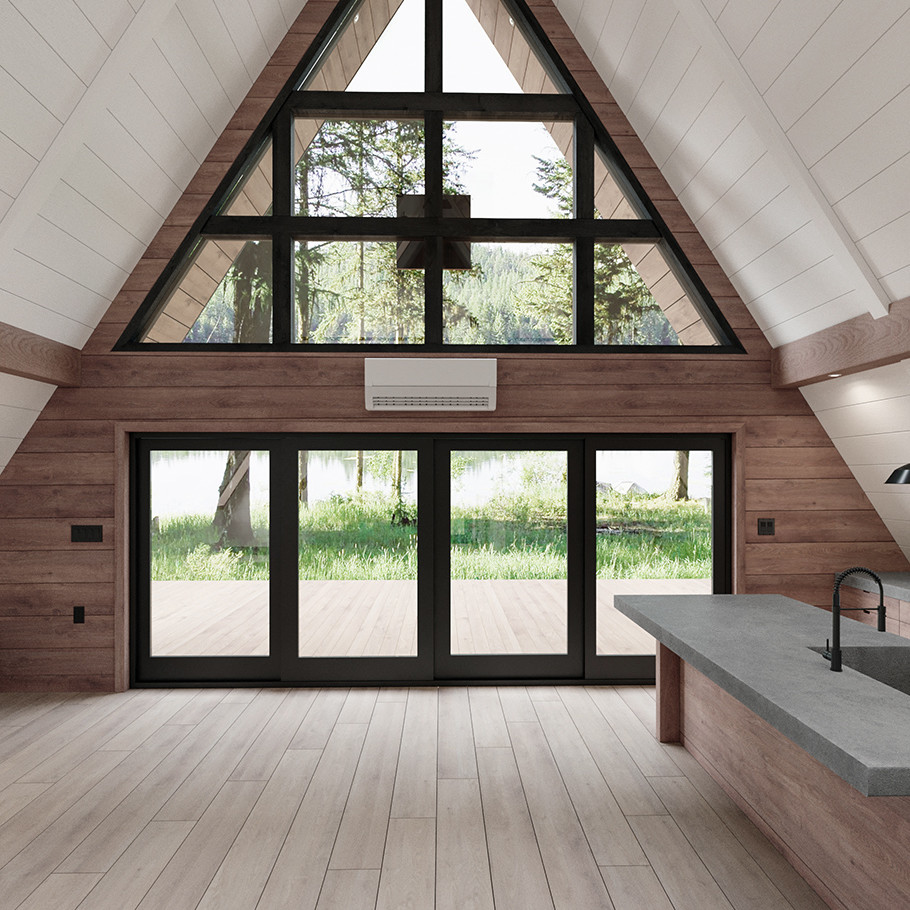 What makes the AYFRAYM an interesting option is that you can choose to build the cabin with your own construction team or tap the design firm who will gladly do it for you.
Whatever your choice, your dream of owning a cabin will come true.