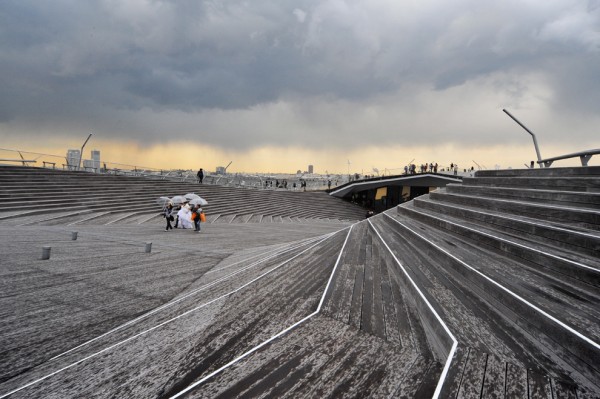 If you were ever wondering where you could find a passenger cruise terminal and a mix of civic facilities for the use of citizens in just one building, well, here you have it: the Yokohama International Port Terminal.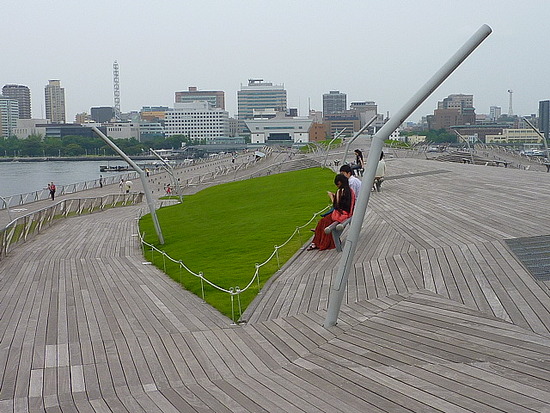 It provides a continuous structure of open public spaces along the waterfront, having the roof of the building as an open plaza, continuous with both the surfaces of Yamashita and Akaranega Park.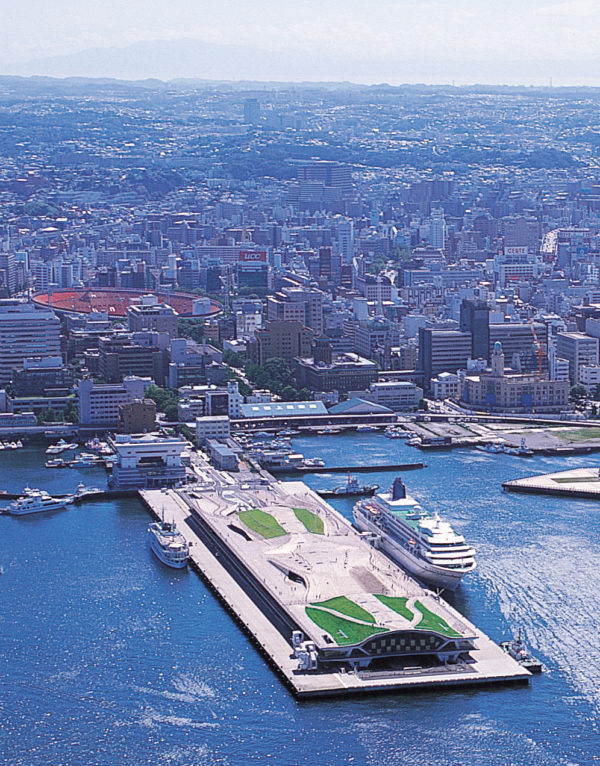 The linear structure of piers is eliminated, the architects having created a structure resembling the continuous flow of the waterfront it stands on. Seen as an extension of the urban ground rather than a pier, the terminal becomes an uninterrupted and multi-directional urban space. Not to mention the fact that this layout is perfect for coping with the seismic problems Japan often faces.
The project was completed exactly ten years ago, yet is as modern as any present-day construction. Impressive. Well done, Japan!