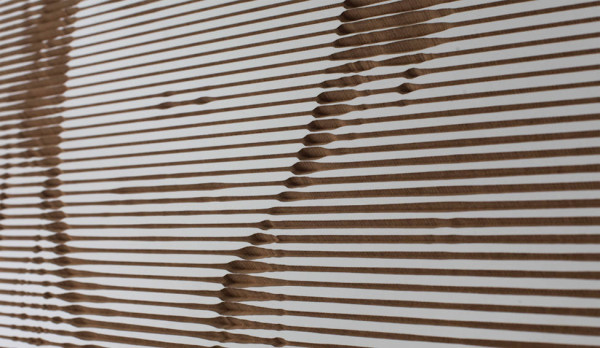 Give your house, room, garage or bar a personal, worm touch with a custom wood panel. When viewed from a distance, it appears as a black & white photo, but in fact is an accurate cut wooden sculpture.
The process is pretty simple and straight forward – you upload a photo, and in seconds time you'll see it converted. You also have some re-touching options, and once you're happy with your new state of the art wall painting, you can order it and have it shipped.
What's more interesting is, probably for the first time, you can actually feel your portrait or photo.