Imagine being serenaded by the awe-inspiring sight of the spectacular aurora borealis right on the edge of the Arctic Circle with the clear sky above and plush snow below.
That is exactly the promise made by the Northern Lights Wilderness Camp. Not only do you get to experience a natural phenomenon, but you also get to do so up, close and personal, away from any human distractions.
An Unique Experience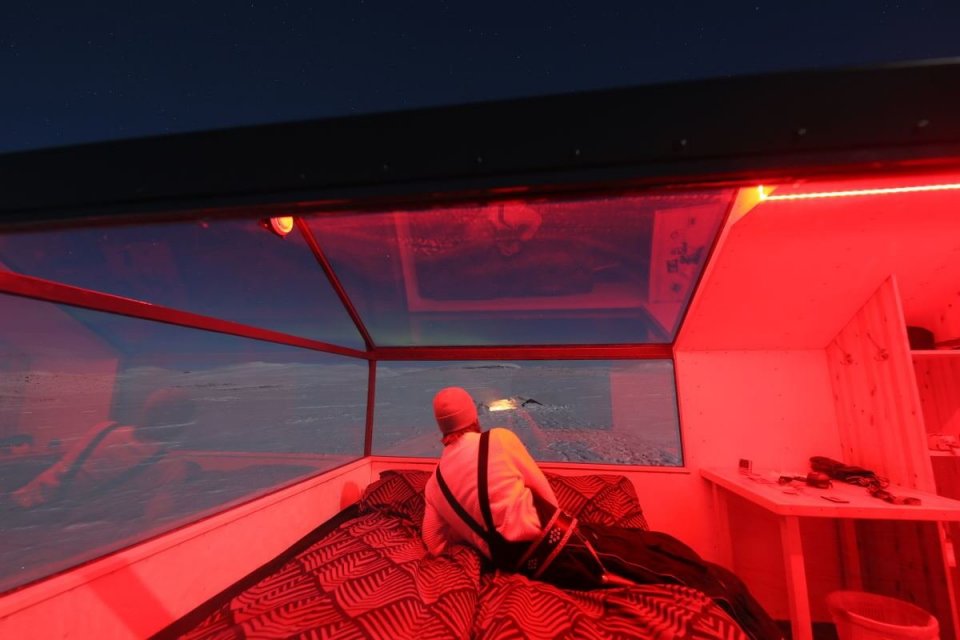 There are camps and tours that aim to provide a real experience of the Arctic Lights phenomenon, and then there is the Wilderness Camp that actually delivers a unique, once in a lifetime experience.
Rather than stay in plush hotels, the camp offers three mobile housing units, right on the edge of the ice, replete with all of the modern comforts and amenities: A gas stove, a warm bed, a table, and a restroom. The best part is that these mobile units have a glass roof, allowing you to stay cosy in your bed and witness the celestial sight.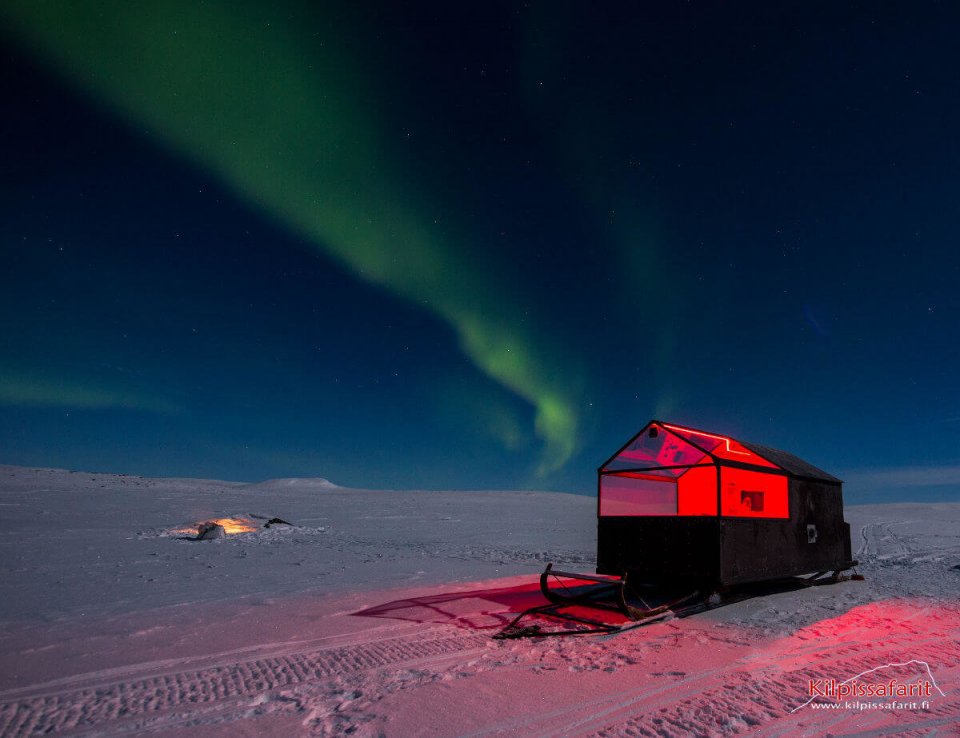 Or you could simply get out on the ice with snowshoes and kicksleds provided. There are even tasty local snacks and hot drinks served while you enjoy the chilled open air and the majestic Northern Lights.
A do not miss experience.