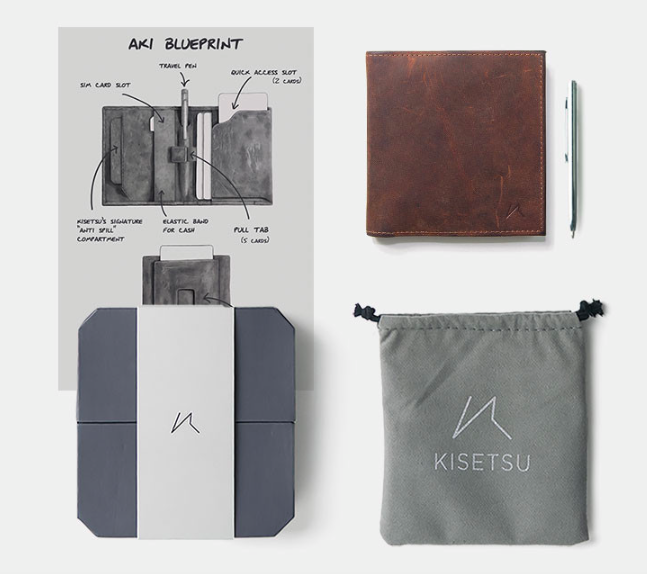 ---
"Never spend your money before you have earned it." – Thomas Jefferson
---
Let me tell you about one of my pet hates: heading to the till and having to fiddle around with your wallet to access your debit card. The same occurs to the entrance of the subway. But nothing compares to the infuriating, and down-right moronic, double-card scan.
Well, if you share the same frustration, then I may have just found the wallet for you.
---
Your new wallet…
---
Today, it's not about how much your wallet fits; it's about how little you actually need. We live in a world where technology is getting smaller, yet increasingly versatile. The more technology has adapted, the easier it's become to spend our money. With the number of contactless debit card and Apple Touch payments on the rise, thieves are beginning to take advantage of unprotected cards without you even knowing.
[If you haven't read about the London contactless-card scanner, read about it here.]
Thanks to Kisetsu, this may now be a thing of the past.
Like many innovative ideas, Kisetsu's wallet range was first funded through a successful Kickstart campaign after their concept was first conceived upon, what they call, their 'Think-Tank', a porcelain throne that we normal folk call; the toilet. Despite the brand's transparent beginning, the wallets have been flying off the shelf and into the back pockets of consumers all around the world.
Kisetsu's tagline says everything you need to know about their wallet range; Carry Freedom. And freedom is exactly what their wallets deliver.
Take their Aki Bifold Crazy Horse for example…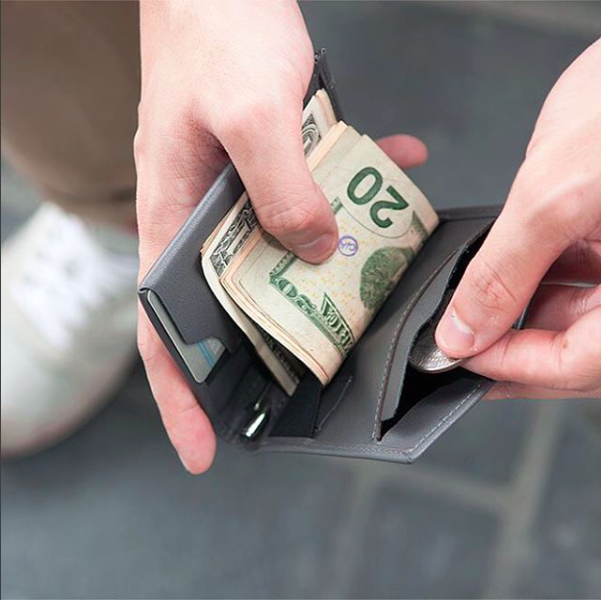 Kisetsu have taken the rise in contactless theft into consideration with their new wallet range. All their wallets are RFID protected for added security, meaning that your cards cannot be scanned through the full grain leather that is accompanied by three layers of quality burnishing.
Also, taking into account the need for quick access, the Bifold features a useful 'Ninja slot', a quick slide up capability using your thumb making awkward fumbling a thing of the past.
However, if you're like most, you have more than just one card that you use regularly. Don't panic. Kisetsu have you covered. The Crazy Horse also boasts a second quick card compartment with 'quick access curved corners' enabling fast-switching between cards that you prioritise.
The Aki Bifold really does cater for everyone. If you're not quite up to speed with the digital world and still prefer to use cash, then the elastic cash band is right on the money. It fits all currency and enables easy bill removal without much effort or awkwardness.
If that still hasn't swayed you, this ingenious new wallet comes with a free pen [because you never have a pen when you need one] and a unique coin/key slot for extra safety and convenience.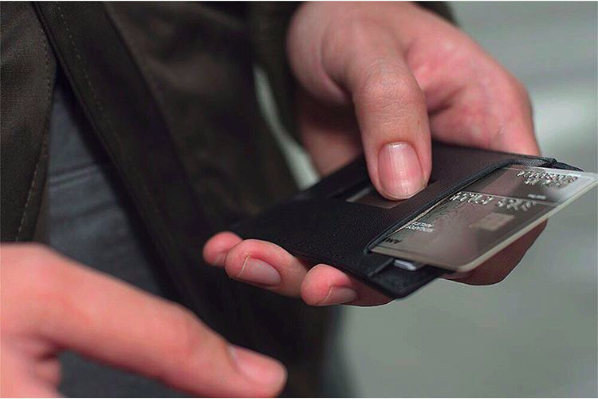 ---
– FEATURES –
---
Ninja slot (quick access hidden thumb slot)
1 quick card compartment with quick access curved corners
1 elastic card compartment with pull tab to fit up to 6 cards
Elastic cash band that fits all currency
SIM Card slot behind cash band
Unique coin/key slot
Comes with pen
Holds 6-8 cards comfortably, along with a pen, coins and bills
---
– Reviews –
---
 "Just received my wallet and I must say; I am thoroughly pleased with the overall quality and finish of the wallet. Thanks for keeping your promises and well done on Kickstarter. All the best in the future." – Thomas Andersen
"Al, just got my wallet and I am very impressed! Lovely quality and a great size, I hardly notice it is in my pocket. My bulky wallet is no more… Cheers to you and the team for delivering a great wallet on time." – Gizmo
"My wallet arrived today. Very nice! Moved everything from my old bulky wallet to my lovely new one, all fits beautifully and is still ultra slim. Thank you and well done on a successful Kickstarter." – Laurie Ralphs