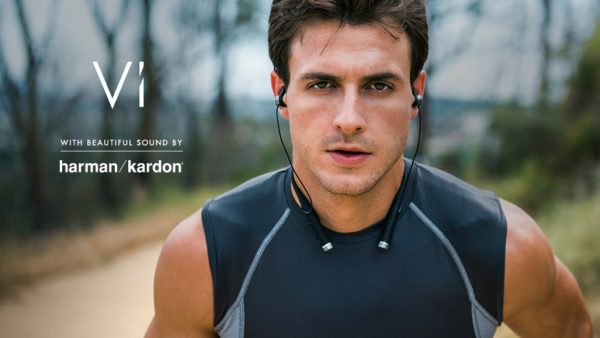 Trains you like a robot
When a personal trainer is out of your reach, money-wise, so far the only alternative was sourcing youtube videos and reading tons of articles on body training. While not a bad idea to get informed an save a few hundred bucks a month, results are definitely slower when there's no one qualified to guide your steps and adjust according to your progress.
Vi uses artificial intelligence advances to become your personal trainer, available 24/7 through a pair of sensitive Harman / Kardon earphones. Wireless earphones can last up to a day without recharging. The system is able to read data from your fitness tracker app and deliver it to you when you ask for it, literally.
You can set your own goals and Vi will automatically notify you when it's time to train. While training, Vi adapts intensity according to your progress and provides information such as pace, heart rate, or covered distance. The system checks weather forecast and schedules your training accordingly. It can be successfully used indoors in the same manner as indoors.
Apart from tracking and coaching, Vi can be used for daily tasks such as phone calls, listening to music or podcasts. Call answering is done by touching the earphones. Given its Harman Kardon provided hardware, the sound output is of a comparable quality with some of today's high end earphones.