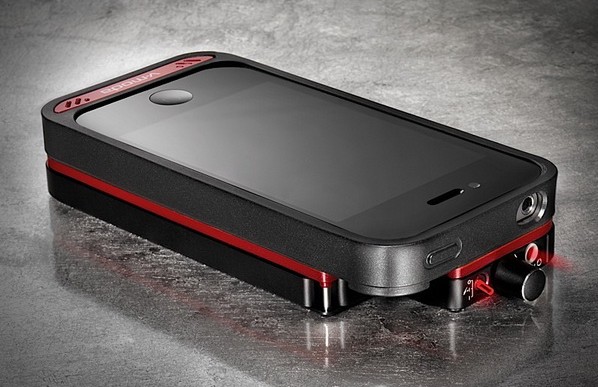 VAMP features a 150mW x 2 amplifier, dedicated pure Digital-Analog-Convertor, VQ audio enhancements, optical audio output and backup battery all integrated into a solid metal case that transforms an ordinary iPhone 4/4S into a sophisticated and stylish high fidelity device.
This metal and silicone case is designed to both protect your precious phone and fit your audiophile tastes precisely – it transforms any flat track into a well-rounded hi-fi tune. 2200 mAH battery powered, it can be also used for charging your iPhone, thus doubling its battery life (so you can listen to twice as much music, of course).
Turn your phone into a huge +135 grams music machine and never make compromises in what the quality of what you listen to is concerned.