[adsense300gray]If you have so much money that you can wear a Ferrari around your wrist and don't care too much about it, well, let me show you a beautiful time piece : say hello to Urwerk EMC, that kind of watch made for aficionados and Sheiks.
The new masterpiece from Urwerk features an Electro Mechanical Control, which is basically a hybrid between a manual winding movement combined with an electronic rate monitor. This is the world's first mechanical watch with AI, at least that's the marketing punch-line.
That electro-mechanic control is used for fine tuning your watch precision (also known as isochronism). What makes this watch special, besides its hefty price tag, is the possibility to adjust the precision of the watch and timing rate on demand. Isochronism is affected by the  watch altitude and temperature, not to mention shocks.
The Urwerk EMC Watch is  a concept at the time being and it is expected to be sold for $116,000, give or take. The case is made of satin finished titanium and steel, and it measures 43mm width x 51mm length x 15.8mm. The watch is water resistant  to 30m/3ATM, it features a sapphire  crystal and has a power reserve of 80 hours, manual winding.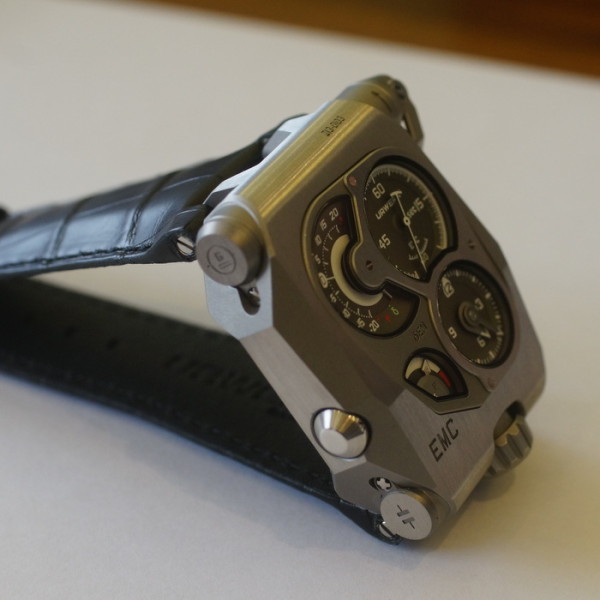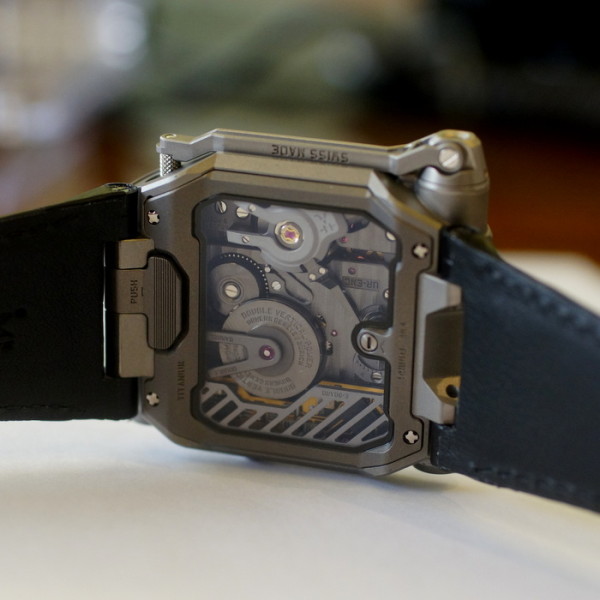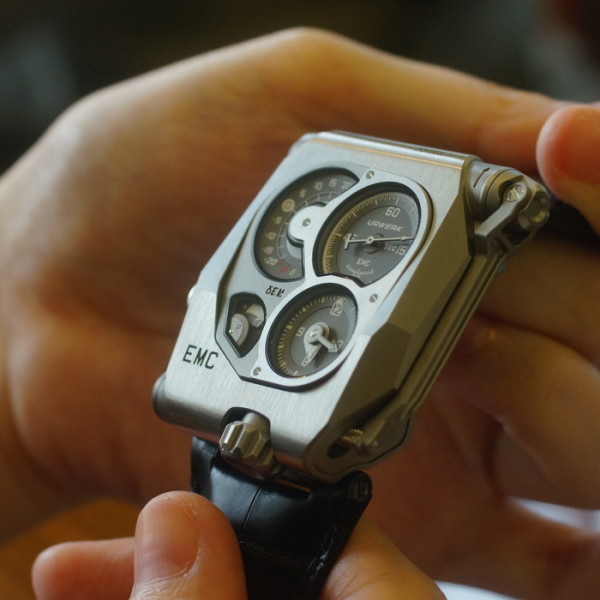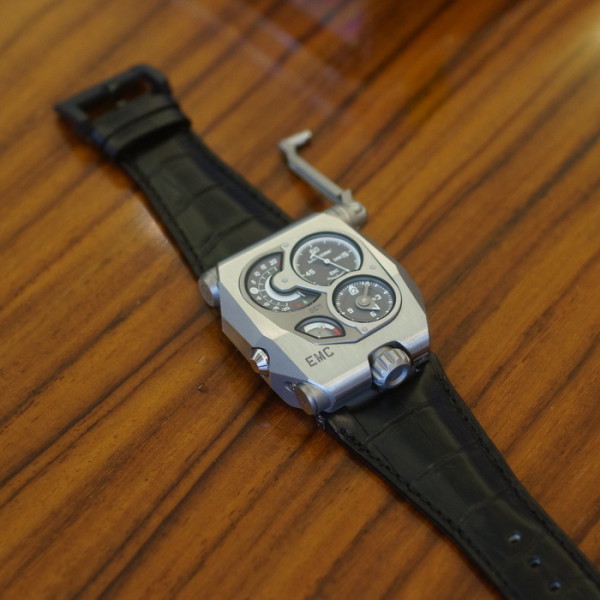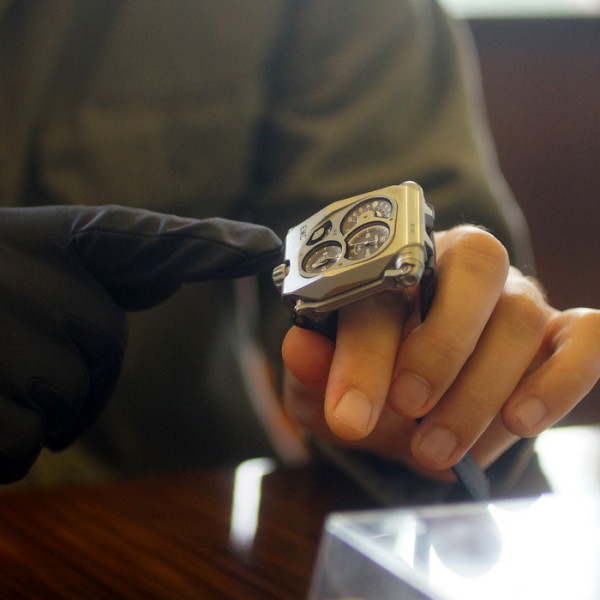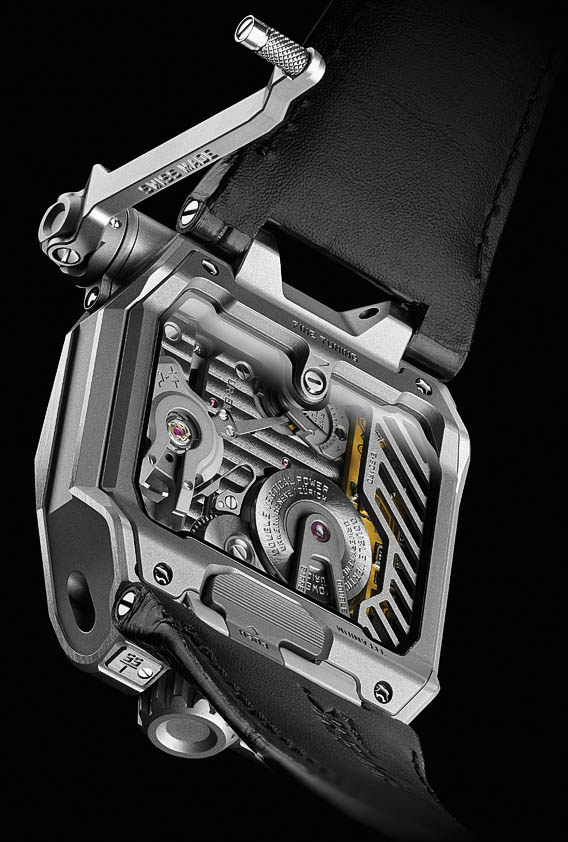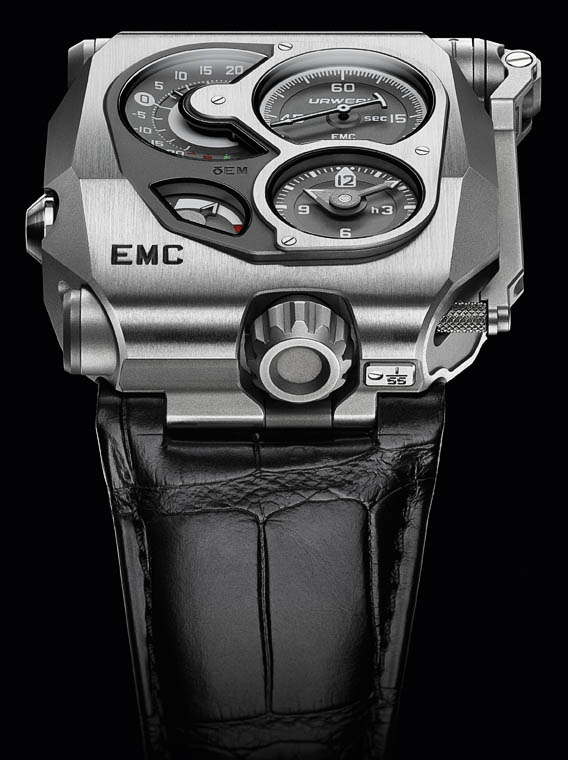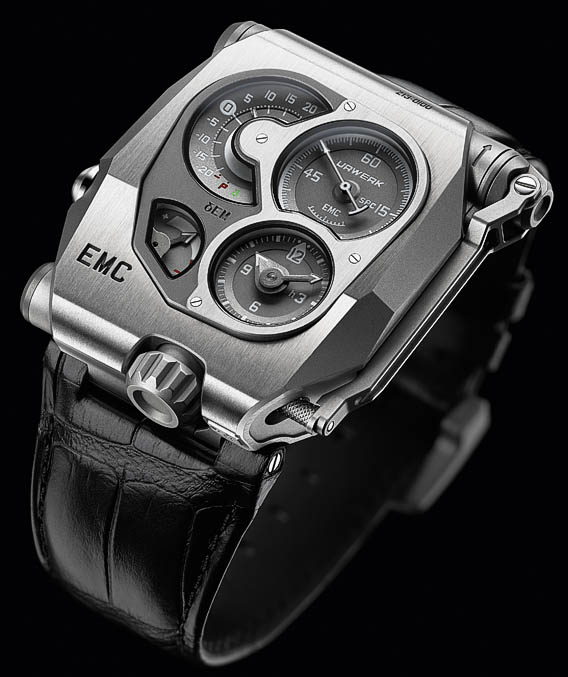 Photos via
Revolution