Minimalistic architecture and furniture design are a thing that has been dominating the market for a long time. People crave simplicity and clean lines in this hectic world of today and they want their interior design to reflect that.  Solid colors are attracting attention, especially for big pieces like couches and sofas. But let us not forget that shelves are the thing in our homes that have the ability to frame walls in a wonderful way and make a whole room come together.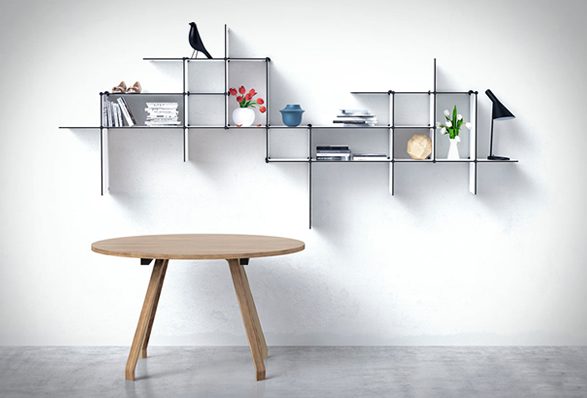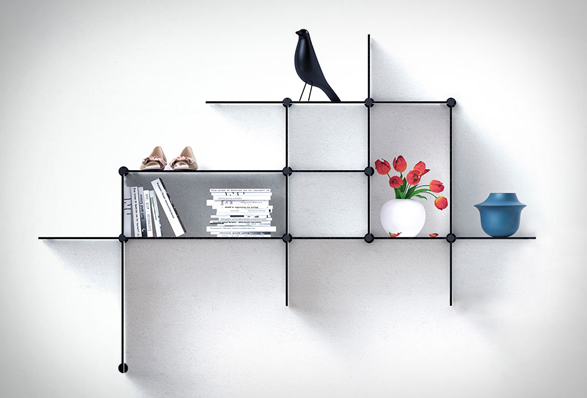 The up the wall shelving system fits in greatly with this never ending minimalistic trend and the "do it yourself" philosophy. The Bent Hansen Studio has launched a shelving system that strives for functionality and a pleasing aesthetic. Henric Hvid Hensen, the designer says that every piece he makes needs to look perfect from every angle, and these shelves certainly do.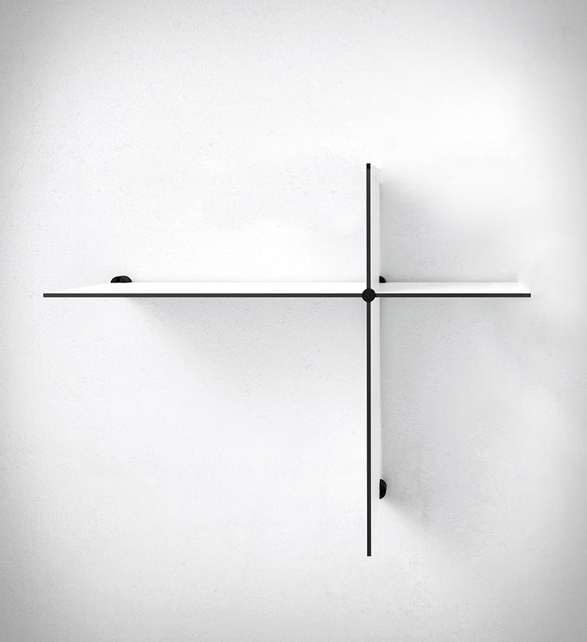 This shelving system lets you be creative and choose your own unique look and modify it to your needs. It comes as one long (74cm) and one short shelf (60cm) . You can add as many additional shelves as you like and make it big, small – whatever you like. The set comes in in two colors: white and black, and that is not a great surprise considering the whole design philosophy. I suppose they could have been a bit more adventures and added a few more colors to the available set.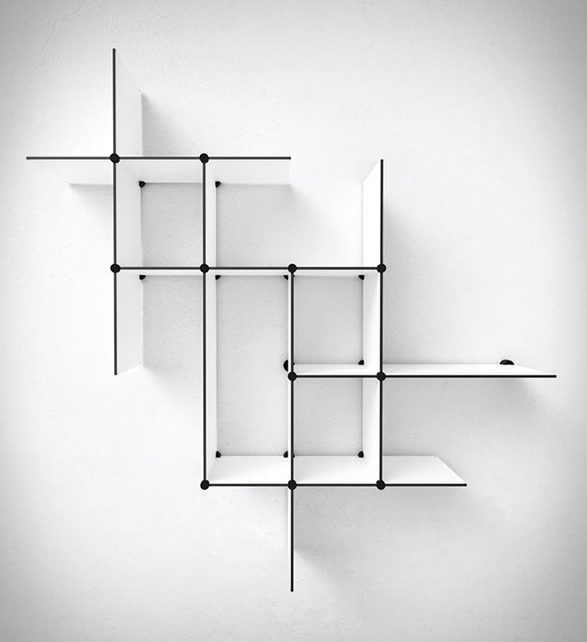 These shelves are definitely a good way to keep your stuff neat and organized and to make them stand out in contrast with the simplicity of the design. If you are expecting them to be the statement piece of your home you may be setting your hopes too high.