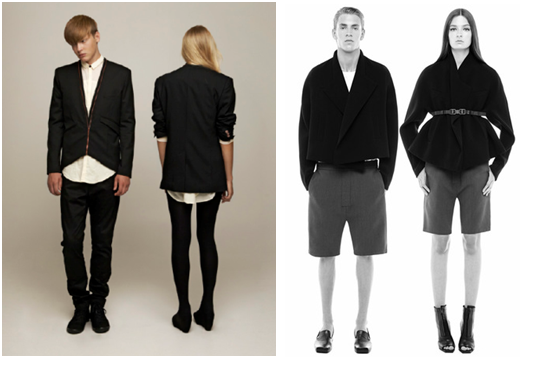 To say that menswear has significantly upped its game in the past few years is an understatement of epic proportions. Not only is men's fashion experiencing a windfall that has reached the far corners of the globe, it has also quickly merged with womenswear to create a distinct genre that has previously been in the background of the industry.
Until now.
Unisex fashion is HERE – all caps – and finding it at any major shopping center is nearly impossible these days, a sign that gender fluidity is more than a passing trend but here to stay. The question now is how many men that consider themselves to be quintessentially modern will embrace it enthusiastically or with trepidation.
No matter where you stand on the issue at the moment, it is only a question of when – not if – your favorite brands are offering their own version of cross-dressing apparel to be featured in their runway collections. HisPotion will hold your hand through what has been hailed as one of fashion's most exciting times and help you make the leap with confidence.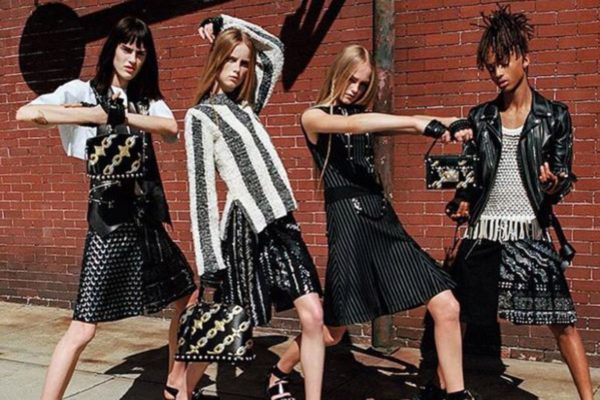 Cross-dressing Is the New Normal
Genderless fashion is not exactly new; it has been relegated to the whispers and back closets for decades. The last few years of New York Fashion Week have seen men embracing pink tops and matching shorts on the runway, as seen with the brand Nicopanda. The designer of the label, Nicola Formichetti, has taken his personal aesthetic and boldly applied it to his collection, going so far as to feature men in skirts and dresses.
If this look seems to forward for even the most style-obsessed man, it should be noted that men have been wearing dresses as for centuries, notably during the reign of King Louis XIV, who made the look one of the most popular during the 18th century. What is now regarded as a blurring of the lines is most definitely a movement that is here to stay and represents a cultural shift and change in social mores as men and women push the gender boundaries in the modern era.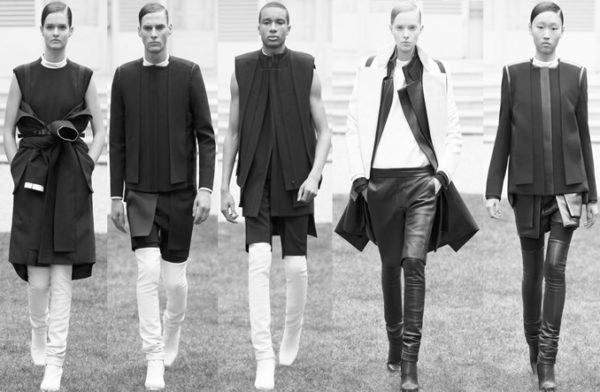 Gender Becomes Neutral on the Catwalk
Another sign of the times are more brands devoting entire collections to clothing that appeals to both genders. In London a few months ago, this was pulled off to rousing success at Selfridges, which presented its 'Agender' line.
Quickly on their heels were the brands Topshop and The Kooples, who have popularized women in masculine silhouettes, boyfriend jeans, and other apparel that has typically appealed more to women but gradually men have come to adopt their fashion into their own wardrobes.
Just like Diane Keaton's Annie Hall look in the 70s did for women during that time, skinny jeans, jeggings, and 'guyliner' have become a quite common aesthetic seen on concrete jungles worldwide. In the new millennium, the fashion forward man is a bolder one than those of the past 150 years.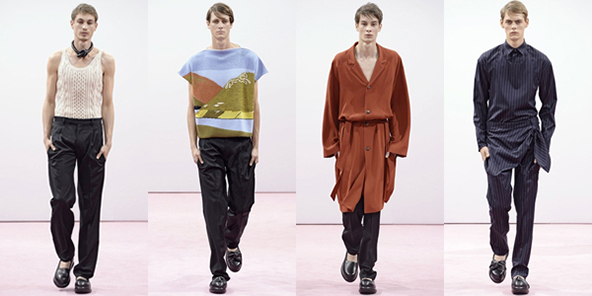 Men, Women, and 'Everyone'
Noted designer Rick Owens is one of the leaders of the current movement, but he is far from alone. Thom Browne, J.W. Anderson, and Richard Nicoll are other designers that have thrown their hat into the ring as well, with Nicoll notably featuring his unisex collection in collaboration with conceptual artist Linder Sterling called S/he.
Which pieces are men veering more towards as they creep further toward the gender fluid look? Elongated button-down shirts have become a huge item among men, as well as draped and tunic tops, and kilts as well.
There are brands available now that offer up enough diverse apparel that any man can peruse their lines and find something that can co-exist within their current wardrobes. With unisex apparel here to stay, the short answer is?
Dive in.