Get Ready For Action
Riding your bike is probably the best feeling a man can get. You contact your most intimate version of yourself. You can get to know yourself better after a long ride, with only the wind whispering in your ears. Putting that aside, there is one other thing speaking, but it's a roar, not a gentle whisper: the god damn engine. That is where the real fun is, lads, let's not fool ourselves.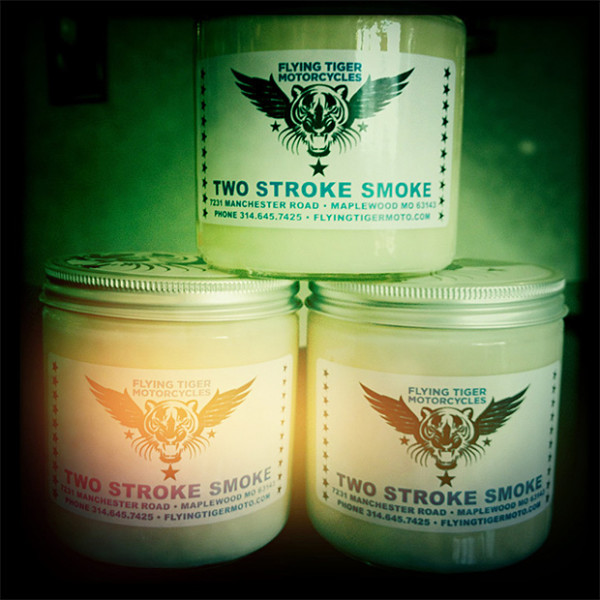 When a two-stroke motorcycle engine is speaking everyone should make silence and wait for the beast to finish the monologue. When that happens, what's left behind is the smell, the distinct scent coming out straight from the riders' Heaven. I really enjoy that lady's talk and her perfume, and this is why the Two Stroke Smoke Flavored Candle from Flying Tiger Motorcycles is my favorite room deodorant.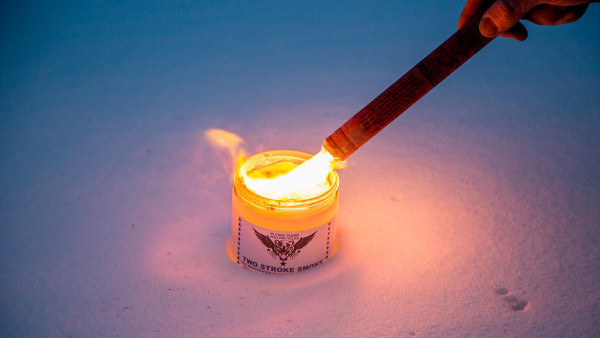 Imagine The Purity
You can have the smell right in your living room. You don't have to ride the bike, maybe you just want to sit at home, waste a day (wasting one day never killed nobody) but you have that scent running wild under your nose. The tool is made from real two-stroke oil and soy wax. The package is made out of a metal badass can, looking like what your grandfather used to eat when going for that sixteen hours long ride.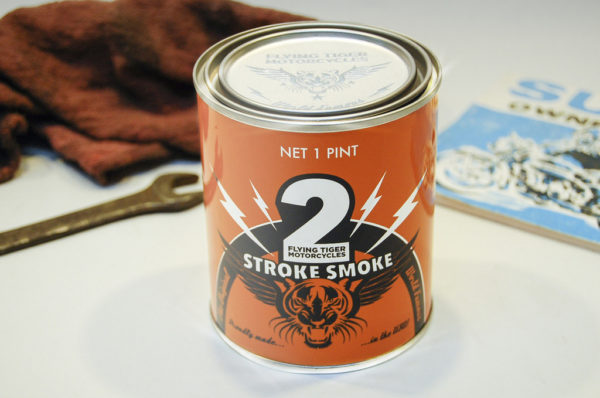 Feel free to buy one for a test, at least once. It might actually impress you and come back for more. Because, you know, so far, one of the few things internet can't do for you is smelling. So enjoy it in a correct and modern fashion. It's more than the scent in the end, it's the attitude. When someone will enter that room, will know who you are and what you're made from.