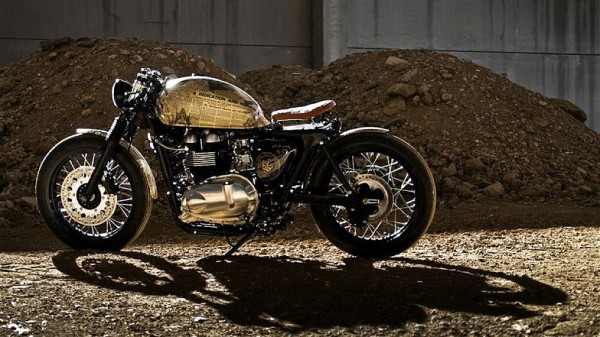 What better way to celebrate the 60th anniversary of Queen Elizabeth's coronation than creating a new version of a British icon, the Triumph?
For the big day, June 2, 2013, Italian designer Mattia Foroni created Triumph Thruxton. The motorcycle has a special design made of clippings from the Daily News and New Chronicle. No wonder if those clippings were from the Queen's coronation, back in 1953. One thing is for sure: it took Mattia 9 days to put the clippings all over the fuel tank and fenders.
But, in the end, he made a motorcycle nicely imprinted with the English spirit. He also added vintage knobs and tyres, a diamond-stitched saddle, custom wheels and springs. Too bad The Queen will never ride it.