The story starts with the set idea of providing quality at a reasonable price, below what current luxury giants are asking for. So far, it sounds like the general idea each new producer has in mind at the beginning of its business. Then, costs appear. While many of them might not be directly related to the production of the object being sold, they are unavoidable and have a hard word on the overall budget, respectively, the sale price.
Triarrows is trying a new approach on external costs (i.e. prices that are counted outside the production costs) on high quality watches. There are currently two available collections listed by Triarrows: the Poet collection and the Cousin collection. Poet watches are built using stainless steel cases, sapphire crystal lens for great clarity and genuine leather for the 22 mm strap. It uses a Miyato 6P20 Moon Phase Movement mechanism and weights round 78 grams.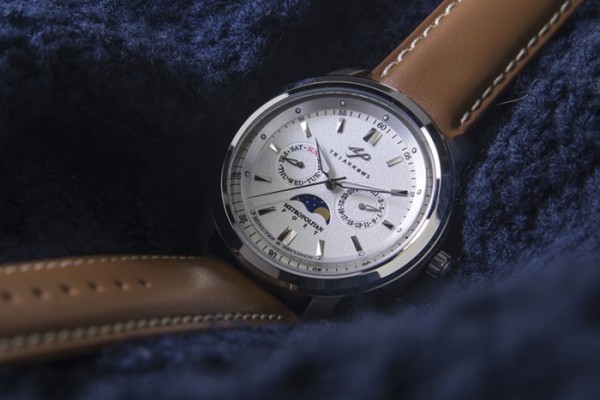 The Cousin collection watches are also built using stainless steel and sapphire crystal lens over the dials. It uses Miyota JS25 Chronograph Movement system, weights around 80 grams and it is water resistant down to 50m depth. Cousin watches also provide stopwatch function.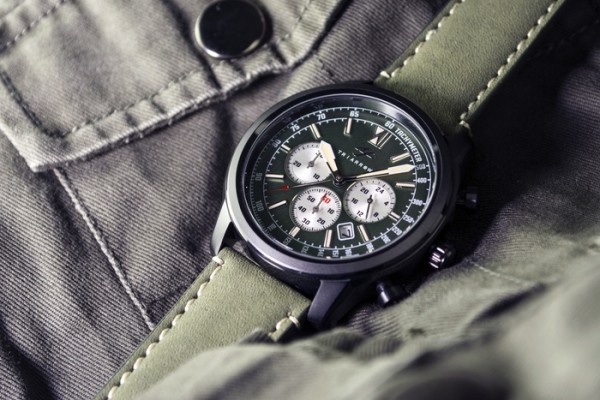 Triarrows are providing both the Poet and Cousin collections for $90 only, allowing kickstarter backers to get a 40% off deal from the final retail price. Also, shipping is available worldwide, with free of charge delivery in over 20 countries. An 8 year warranty is offered, and according to producer, no more than 2% claimed warranty issues after buying. There a total of five Poet watches and four Cousin watches you can choose from when buying Triarrows products.
Their Stretch Goal #2 will be unlocked at $88,000CAD and that means you'll get an extra butterfly clasp for the Poet Collection or an extra strap (Nato Strap or Tough Trimming Genuine Leather Strap) for the Cousin Collection, so feel free to refer your friends. You can back the project on Kickstarter.