C.U.T stands for Combat Utility Tool and represents a knife design generated by martial artist Joshua Swanagon. In his experience, the karambit knife represents an awesome tool for practicing martial arts (training and self defense). However, when it comes to outdoor applications, the karambit doesn't rate too high. Thus, Joshua developed a mixture between a karambit and an utility knife.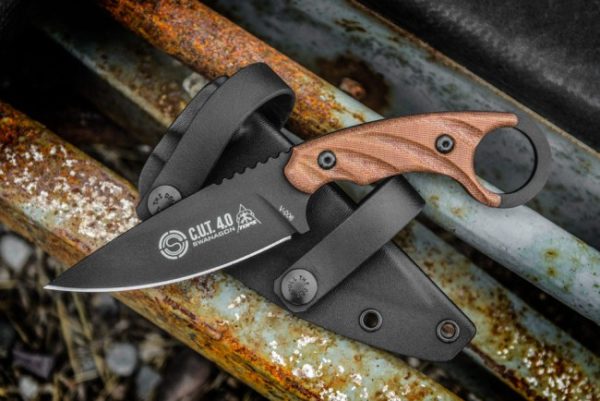 Ideal compromise
Mixing two different tools means compromising on each other's functionality. However, CUT 4.0 manages to accurately and efficiently blend the grip and handling of the karambit with the strength of an utility knife's blade. While the curved grip of the karambit offers increased handling and the aggressive tip features high penetration, the drop-point blade type works best in outdoor applications.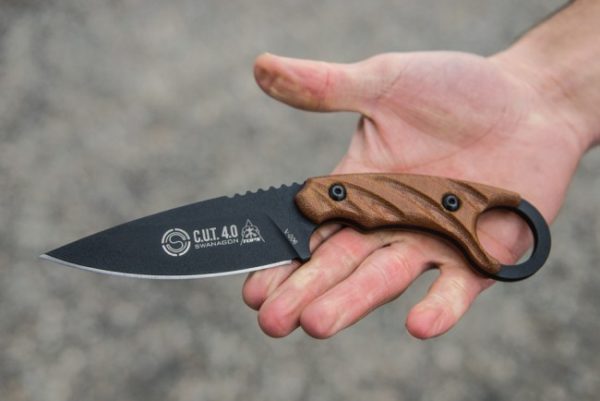 Facile holstering
Since it comes with a curved handle and a relatively short blade, the C.U.T 4.0 knife features reduced dimensions (20 cm overall length). The sheath it comes with can be attached to the belt, allowing you to both conceal and quickly take the knife out when needed. The knife can be customized to contain serrations ($15) and a camo finish ($30).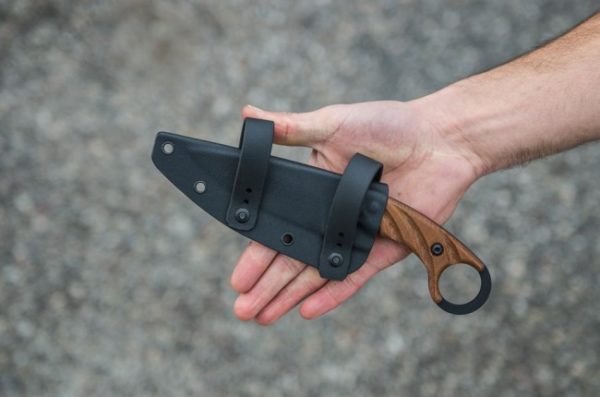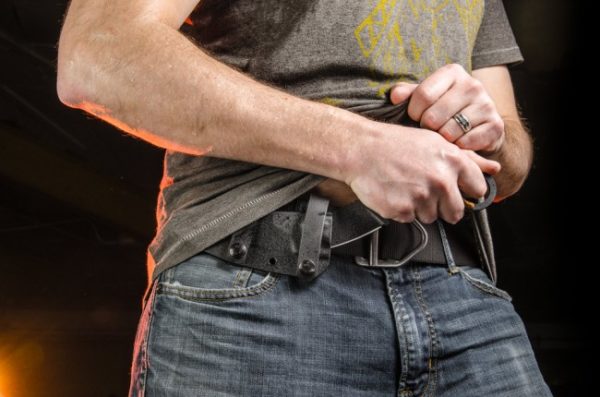 While the C.U.T. 4.0 knife has definitely been built with the purpose of serving professionals, it can easily be used as an everyday carry (EDC) item for civilians looking for a self defense tool that can also serve as an outdoors aid.