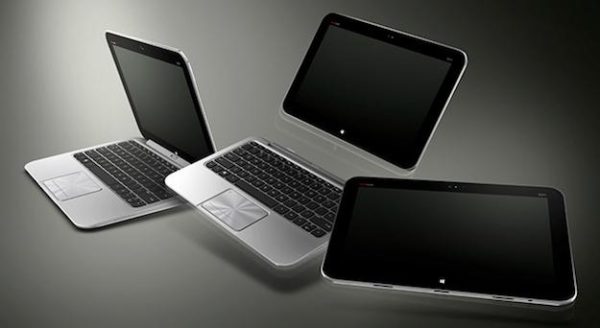 Along with the launch of Windows 8, in 2012, came much debate. There was and still is a lot of controversy around the Microsoft based apps that many of the newly launched hybrid laptops go for and although there is a growing number of such laptops being put on the market, they don't really hold a well deserved place in the spotlight. Now whether you call them hybrids, convertibles, sliders, large tablets or any other thing, the point is that these laptops have opened a long road towards more sleek, reliable and versatile devices. From an innovative stand point, I would say we've always treated Microsoft as the shy kid in school, who had great ideas, but nobody actually listened to him because he wasn't popular. In other words, I would be really surprised to see an Apple hybrid failing to achieve success. Giving that Apple is doing its own research into hybrids, we'll just have to wait and see what miracles marketing tools can bring before our eyes.
But now, without further ado, after picking and choosing from a not so wide range of interestingly designed and performant hybrid laptops, here is our final Top 5, in no particular order:
1. Lenovo IdeaPad Yoga 13
This is a fun piece of device, it's elegant, but sturdy, with strong hinges that allow a cursive cross from ultrabook to tablet. Its 13-inch screen pivots to a full 360 degrees angle, and will make a useful presentation tool. The specifications are those of a normal notebook, with an Intel® Core™ i5, 1.7 GHz, 8GB DDR3,  128/256GB SSD, 2 USB ports, HDMI, SD/MMC card reader and a Combo jack. It weighs 3.4 lbs (1.54 kg), and the battery life is pretty good, holding up to 8 hours, but indeed there are other hybrids that promise a lot more in this area.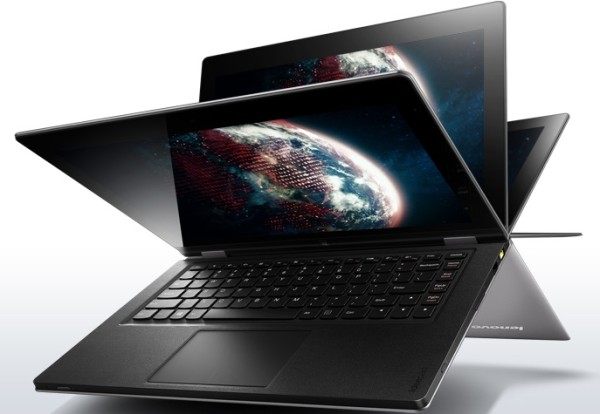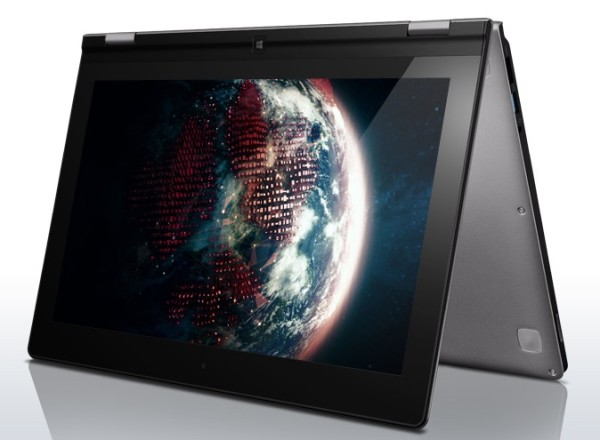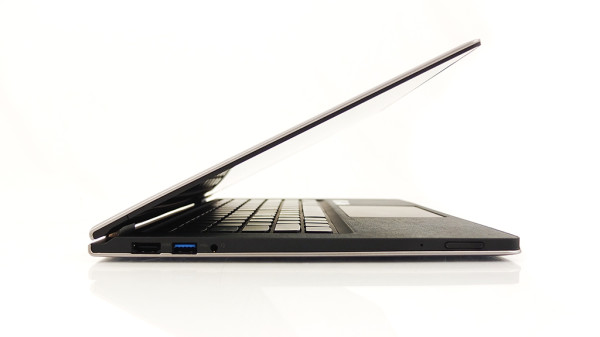 [icon_text color="gray" type="icon_tab"]$999[/icon_text] [icon_text color="blue" type="icon_tab"]Buy[/icon_text]
[line]
[line_padding]
2. Asus Transformer Book
Marketed as the "world's first detachable notebook", the Asus Transformer is powered by an Intel® Core™ either a i5 or a i7 processor. It has separate notebook and tablet storage, with high-capacity hard drive and ultra-fast SSD. The 13-inch screen is full HD and with the mechanical dock attached to it, it can be viewed at a 178 degree-wide angle. It has up to 5 hours' battery life in full notebook mode and up to eight hours in tablet mode. The dock adds a 500GB traditional hard drive as well as a full SD card slot, mini Display port, and two USB 3.0 ports. The downside is its weight, with the dock and the tablet individually weighing about 2 lbs (900 grams).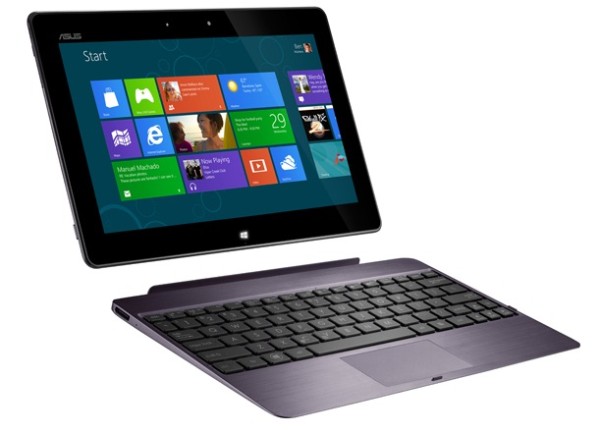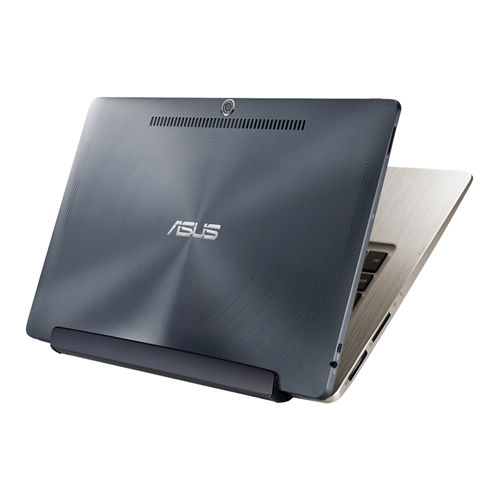 Price: $1,479.99 Available for pre-order at macmall.com
[line]
[line_padding]
3. Microsoft Surface Pro
This is a powerful tablet, weighing in at 2 lbs (900 grams). With an Intel® Core™ i7 processor and 4Gb of RAM, one can't argue that it is a powerful hybrid. It has been well established by users that the Surface has a premium feel to it, with an excellent keyboard and stylish look. Both Surface and Surface Pro have screens of 10.6 inches (27 cm) with a 16:9 aspect ratio and use Microsoft's ClearType HD display technology. The Pro is compatible with the broadest range of peripherals and software and it supports an ultra-wide viewing angle and auto-adjusting screen intensity. Microsoft offers two keyboard covers for Surface—the Touch Cover and Type Cover. Both have the purpose of protecting the device when folded onto it, and function as keyboards when opened.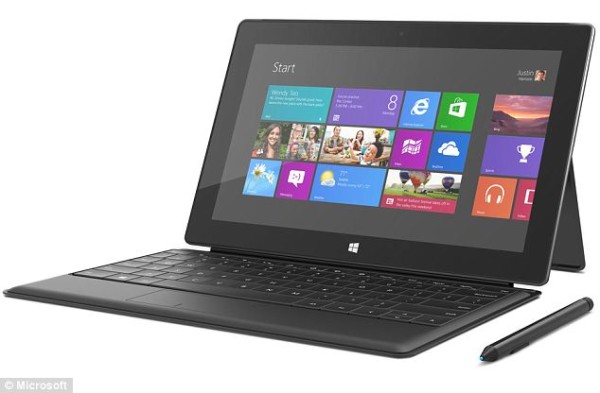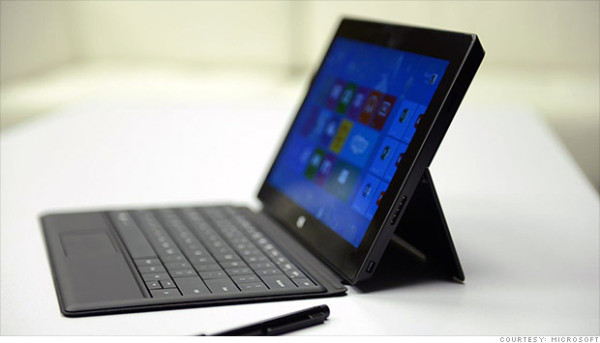 [icon_text color="gray" type="icon_tab"]$750[/icon_text] [icon_text color="blue" type="icon_tab"]Buy[/icon_text]
[line]
[line_padding]
4. Dell XPS 10
The Dell XPS is unfortunately a member of a dying species… it comes with Windows RT and the criticism that the RT has received will make this Dell and many others of its kind fall from grace. We chose it for its beautiful and innovative design, with an elegant unit and exterior paint, and batteries in both the tablet and dock. When these two are together, the XPS 10 promises a whopping 16 hours of run time. As you can imagine, with two batteries on board, the Dell XPS is pretty heavy at 1.49 lbs (675 grams), and the base 2.87 lbs (1.3 kg). Add the approximately half-pound AC adapter, and it will be a challenge carrying this device around. Keep in mind that you can charge the laptop using the AC port on the dock, which charges both batteries, or by using the identical docking port on the tablet.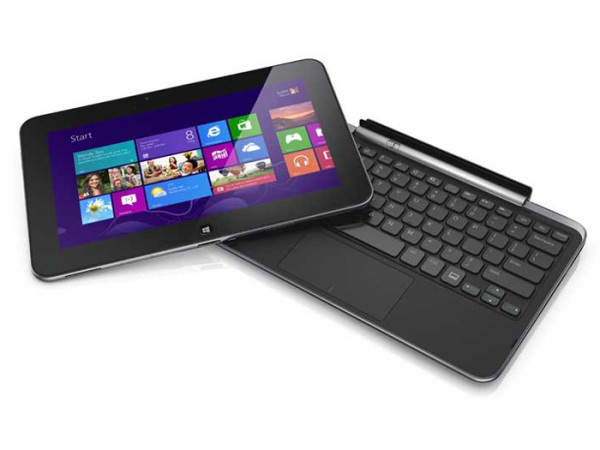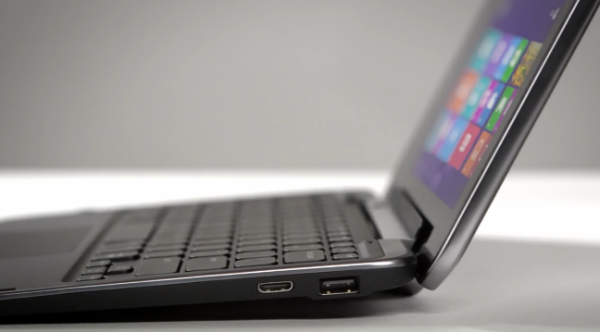 [icon_text color="gray" type="icon_tab"]$450[/icon_text] [icon_text color="blue" type="icon_tab"]Buy[/icon_text]
[line]
[line_padding]
5. HP Envy x2
As well as the Dell XPS 10, the HP Envy x2 is also characterized by a cool design, with batteries both in the dock and in the tablet. The tablet panel weighs 1.5 lbs (700g), so you can hold it in one hand for a spot of web browsing or whatever you need to do, but  keep in mind that the dock adds another 1.6 lbs (725 grams). Battery life is impressive, with each part of the laptop, as HP's claims, holding up to 7 hours. The X2 runs a modest 2 GB of memory, but on an Intel Atom running at 1.8GHz and 64GB of storage. The Envy x2 has a nice design of brushed aluminum, and is thoroughly constructed.
Price: $999.99 (there are frequent sales on the HP Envy x2)
Sold at: http://amzn.to/XVQR8s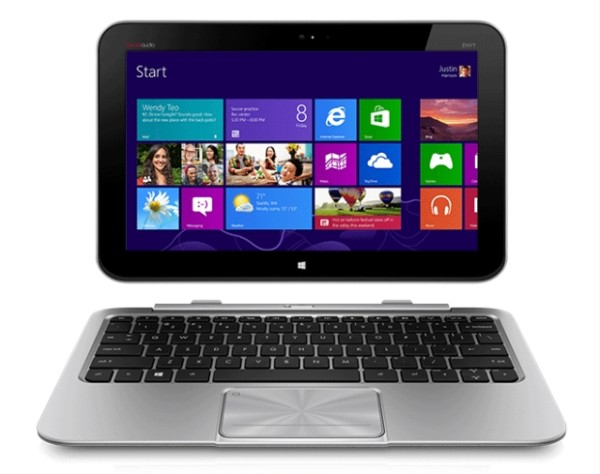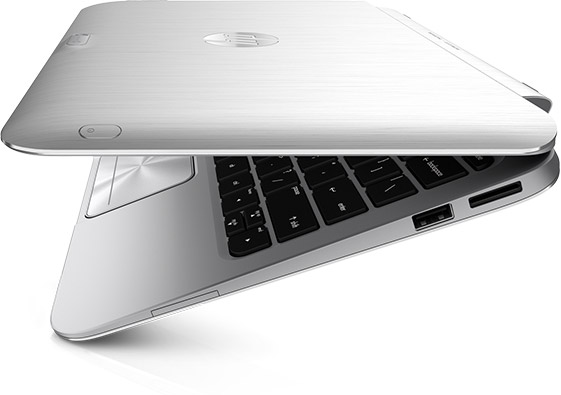 [icon_text color="gray" type="icon_tab"]$690[/icon_text] [icon_text color="blue" type="icon_tab"]Buy[/icon_text]