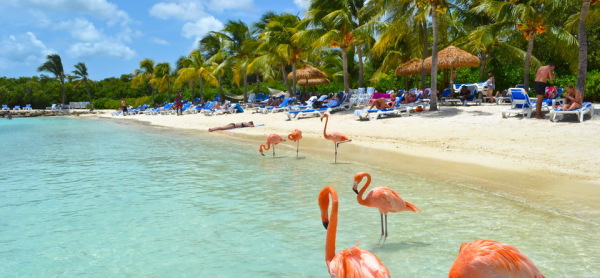 All communication-media are supersaturated with idyllic depictions of winter. But let's be honest, the beauty of having everything covered in whipped-cream looking snow is ruined by the sharp frost. Fortunately,  there are many places you can choose to visit in order to have a hot winter holiday this year. Here's our top 10 warm escapes from winter's caprices!
10. Queenstown, New Zeeland
It's summer in New Zeeland so why not take advantage of this and visit Queenstown – the Adventure Capital of the World? Sky diving, bungee jumping, jet boating are only a few of the activities which will feed the adrenaline hungry visitors. Furthermore, all these activities take place in some of the most picturesque places in the world.
If you're not the adventurous type, you can try some fine dining. For instance, the Public Kitchen and Bar offers exceptional dishes made with local ingredients. And how about some wine tasting (Queensland has various vineyards just waiting to receive visitors)?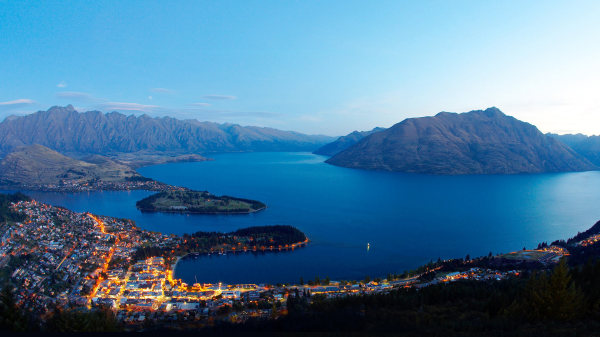 9. Ambergris Cay, Belize
A tropical paradise and an interesting culture just waiting to be discovered! Belize is a country that everyone should visit! Ambergris Cay is its largest island and most visited destination. With beautiful azure waters, the Maya Mountains and the Pine Ridge, outstanding caves, graceful waterfalls, virgin rainforests, and Maya ruins – Ambergris is a destination for every taste!
But, on top of all this is the amazing Belize coral reef (the second largest in the world) – located one-half mile east of the Ambergris Cay shoreline and running the entire 25 mile length of the island. This has made San Pedro – the only town on the island – the dive and water-sports capital of Central America.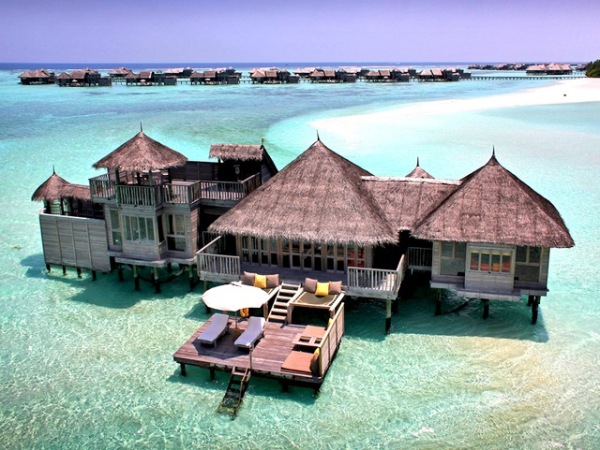 8. La Romana, Dominican Republic
La Romana is the third-largest city in the Dominican Republic. Due to its beautiful beaches and its excellent tourist infrastructure it has become one of the most famous destinations for relaxation in this country.
The La Romana All Inclusive Resorts Area offers a wide variety of cool places to spend your holidays. Quality food, ocean-front bungalows, free trapeze lessons, and beach-side canopy beds are only a few of the things that will make you forget about the cold and offer the relaxation you deserve!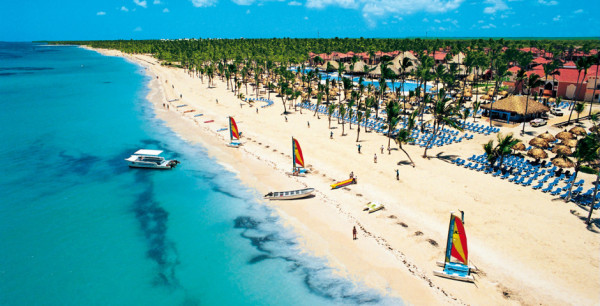 [adsense300mid]
7.  Negril, Jamaica
Jamaica is synonymous with relaxation. Besides, reggae music , it offers some of the most beautiful views.
Negril is a small beach resort town which promises to give you the holiday of a lifetime! It's full of interesting places to stay. For instance, the laid-back Rockhouse Hotel promising a bouquet of experiences for all tastes – gourmet dining, morning yoga, cliff-side loungers, a premium spa – at a reasonable price!
Or, you can stay at the Catcha Falling Star Resort which offers you possibility to stay in quaint cliff-side huts. Here you will enjoy open-air showers, breathtaking sunsets, comfortable beds and simple home-made cuisine.

6. St. Lucia
The Pitons (pointed rock formations covered in greenery) dominate the skyline of the island of Saint Lucia – one of the most photographed landscapes in the Caribbean. You'll see some astonishing views (and take some cool shots) by boat!
Snorkeling addicts will enjoy Jalouise Beach, located between the Pitons and Anse Chastanet. Trill seekers will also enjoy zipping through the canopy at the treetop Adventure Park.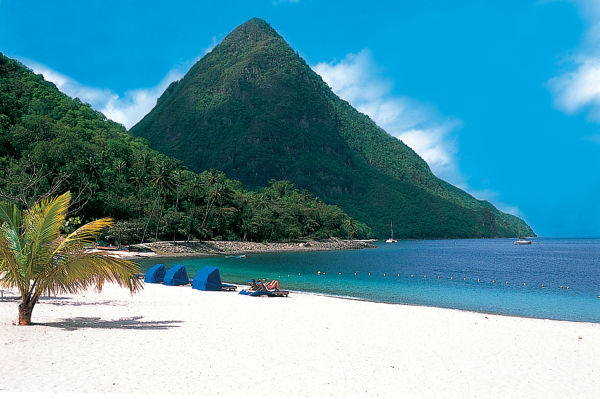 5. Maui
The second largest island in the Hawaiian Archipelago, Maui  is one of the most recommended destinations for memorable escapes all year round! It offers some of the world's loveliest drives like The Road to Hana.
A tour through Haleakala National Park to the world's largest volcano is a must!  The Wai'anapanapa State Park with its pristine waters, black sand beaches, fresh water caves and cliffs is another place you will surely enjoy!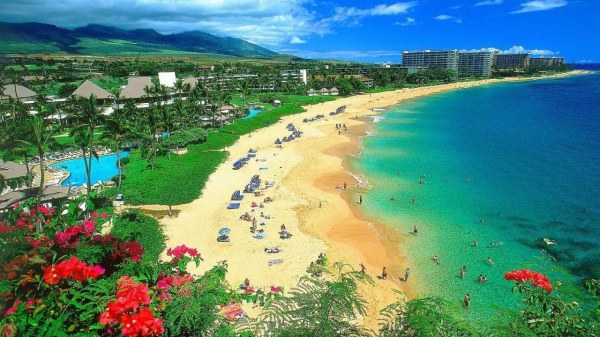 4. The Cayman Islands
Another classical escape from the cold, the Cayman Islands offer some of the most breathtaking sceneries in the world! The island chain consists of  Grand Cayman, Cayman Brac, and Little Cayman – but, most of the action takes place in Grand Cayman!
The crescent-shaped Seven Mile Beach is paradise for sun worshippers and snorkelers. And how about getting up close with some stingrays at Stingray City?
Food lovers will also enjoy their stay here, since the Grand Cayman is home to a thriving food scene, with prestigious chefs such as Jean-Georges Vongerichten, Michael Schwartz and Eric Ripert.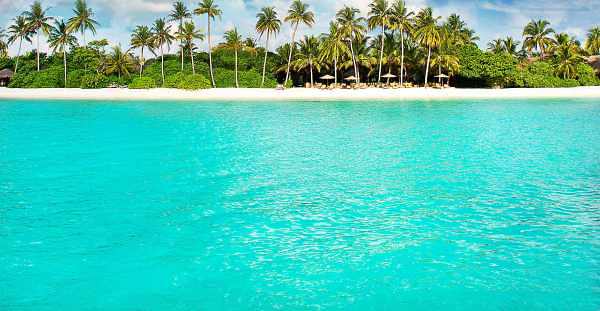 [adsense300mid]
3.  Aruba
Aruba is another chic and warm Caribbean destination for this winter. 20 beaches with powdery white sand are always anxious to receive visitors. Palm Beach is always present in the "top beach" lists and it promises the relaxation and fun of a lifetime!
Ancient cultures fanatics can visit the Arikok National Park which is full of caves with petroglyphs. Wildlife enthusiasts also have a lot of things to do in Aruba since here they will find the Donkey Sanctuary and Bubali Bird Sanctuary.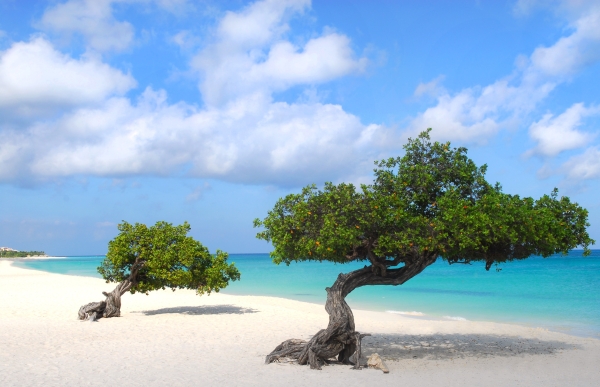 2. Waikiki, Honolulu, Oahu
What's a top of warm escapes without Honolulu? Waikiki is a beach-front neighbourhood  of Honolulu. Once a playground for the Hawaiian royalty,  Waikiki is famous for its white sand shoreline.
However, there's more to it than just beaches! Tourist attractions include: the Honolulu Zoo,  the Waikiki Aquarium, the Waikiki Historical Trail, the Royal Hawaiian Center and the Waikiki Beach Walk. Waikiki simply has something for everyone!

1. St. Martin
St. Martin or St. Marteen is number one on our list! Why? Because it's like visiting two countries at the same time – a sun-soaked half-French half-Dutch island. In other words, a combination of a divine landscape and a chic cultural mix that will spoil all your senses!
It offers its visitors the possibility to choose between 37 enchanting beaches among which the most famous  are: Cupecoy  with its stunning sunsets, the windsurfing heaven off Orient Bay and the surfer hotspot Mullet Bay.
While visiting St. Martin you will clearly experience (and definitely fall in love with) their local food – a delicious mixture of Gallic, French, and Creole cuisine.
St. Martin is simply the perfect hideaway for this winter!