The 80s are back. From pop music to fashion, retro is now cool. Timex and Huckberry are riding the retro wave with a new collaboration.
The Cola Watch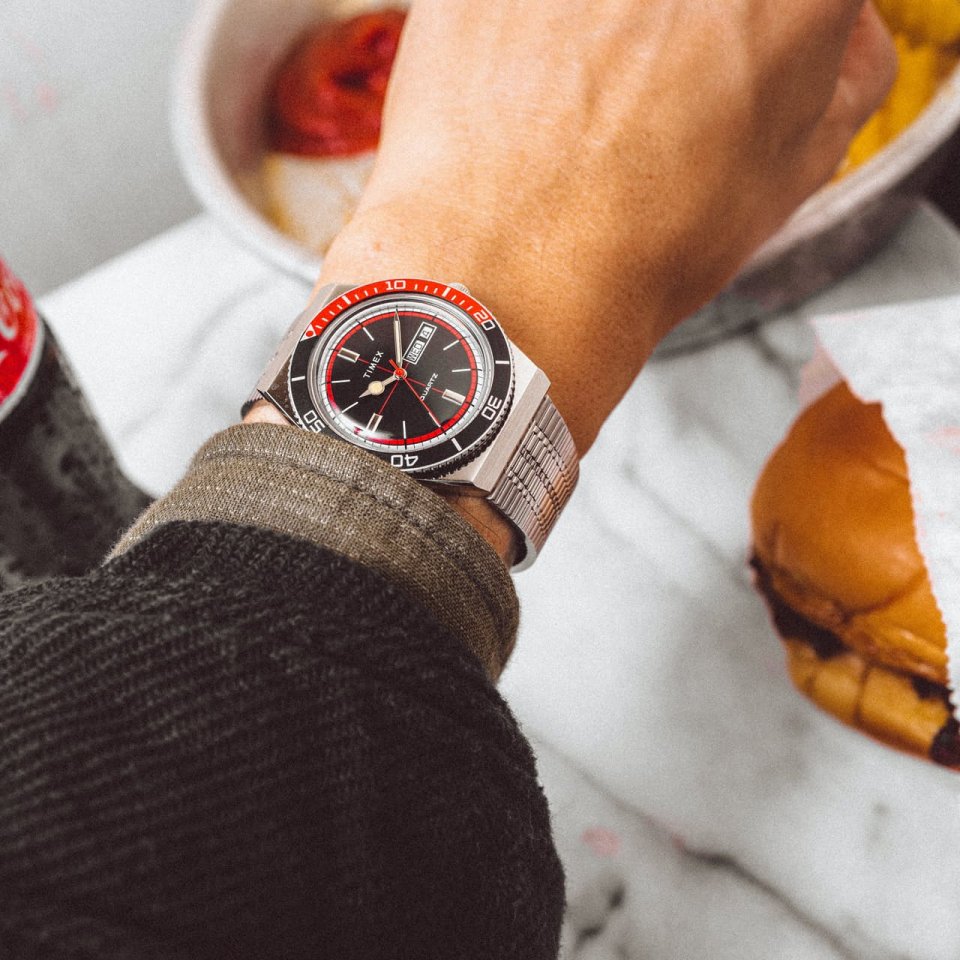 The two brands have channeled Coca Cola's iconic colours into a stylish wrist-wear. Huckberry drew on the watch brand's Q collection for inspiration. Using the existing old-school style, they infused the warm cola red on the dial.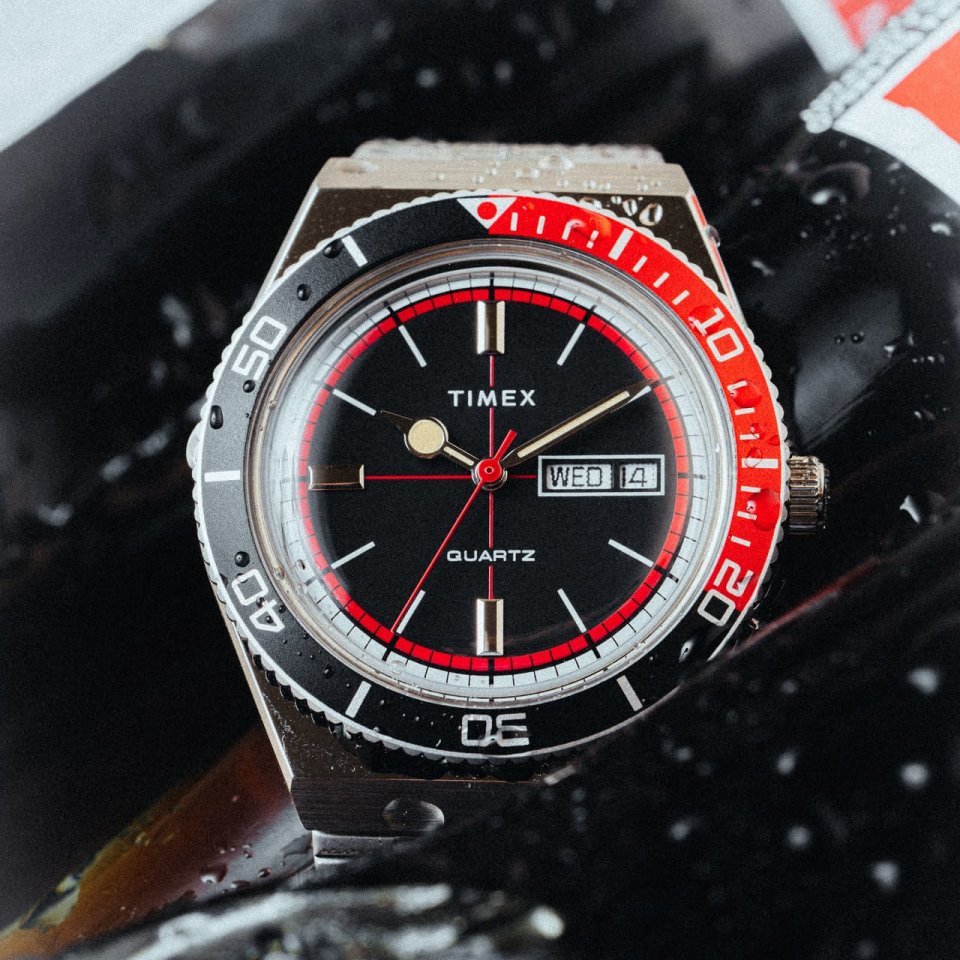 The entire design has a minimalist aesthetic. The colours do catch the eye, but in a subtle manner. Even the cola red on the dial has an orange fade. For contrast, a bright yellow dot sits on the hour hand.
Substance Meets Style
While it is easy to get carried away by the cola design, Timex has built a solid design to match the style.
Sophisticated stainless steel makes the bracelet and the case. Acrylic dome crystal decks the dial. The icing on the cake is the precision Seiko movement.
If you ever find yourself in a dark tunnel, the Indiglo dials will light up, displaying the time.
The Sophisticated Easy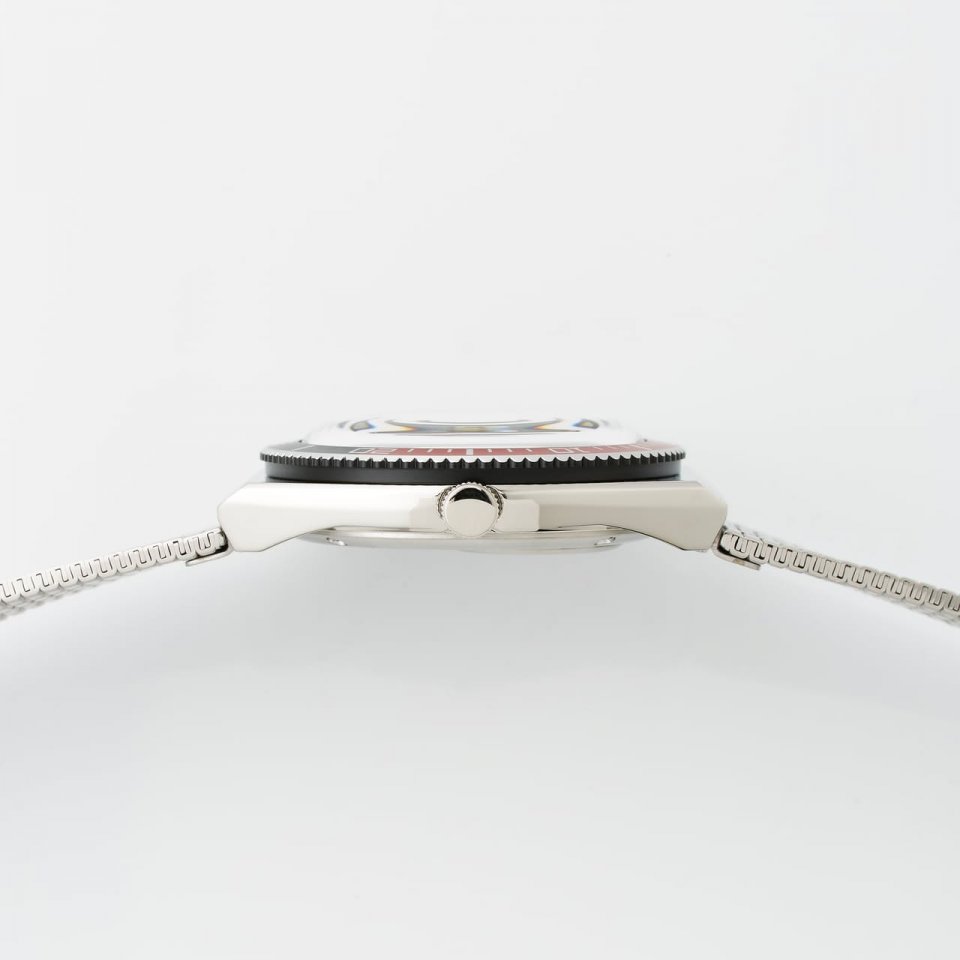 The Huckberry Timex Cola watch is a limited edition collection designed for the everyday. You can wear the watch with suits as well as sweatshirts without skipping the style beat.
The wristwatch retails for $189.