Timberland and sneakers are two words that don't quite fit in the same sentence. The brand has been known for creating heavy duty footwear and apparel. Then there is the immense effect they had on early hip hop. Now the brand is doing the same with sneakers.
Sneakers From Timberland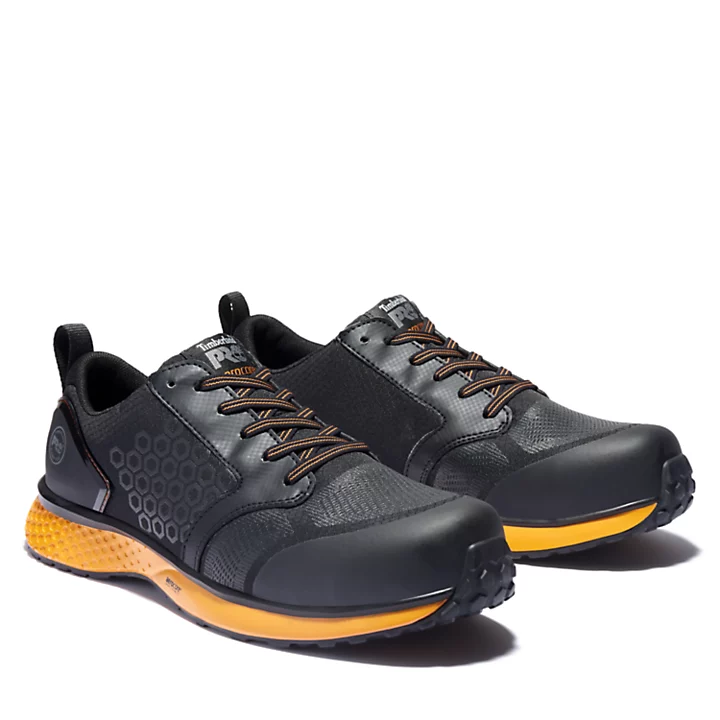 Up until now, you have had industrial boots and safety shoes from Timberland. They are now applying their expertise to a new range of footwear – Pro Reaxion.
The soul remains the same. The shoes are primarily designed for safety. But we couldn't help but notice the strong sneaker influence on its styling.
A suave black leather upper makes an instant impression with a touch of orange. The tough upper will protect your foot while keeping it dry and comfortable. But the real magic occurs in the sole.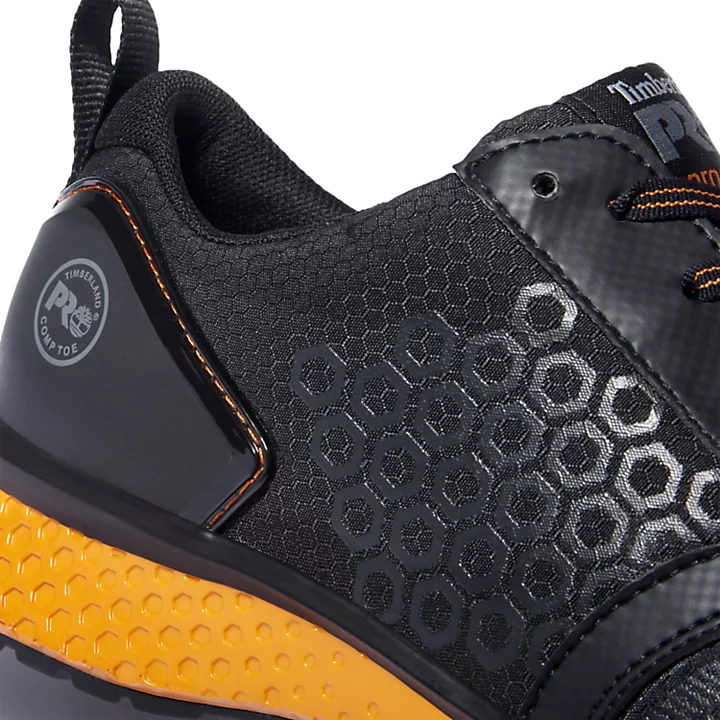 You have a footbed created from anti-fatigue technology. Just below the footbed sits a fibreglass shank. Yes, you read it right. Then you have a thick midsole made form Elastopan PU, adding to the comfort. The outsole gives sturdy grip and a sure footing in tricky conditions.
Safety. Style.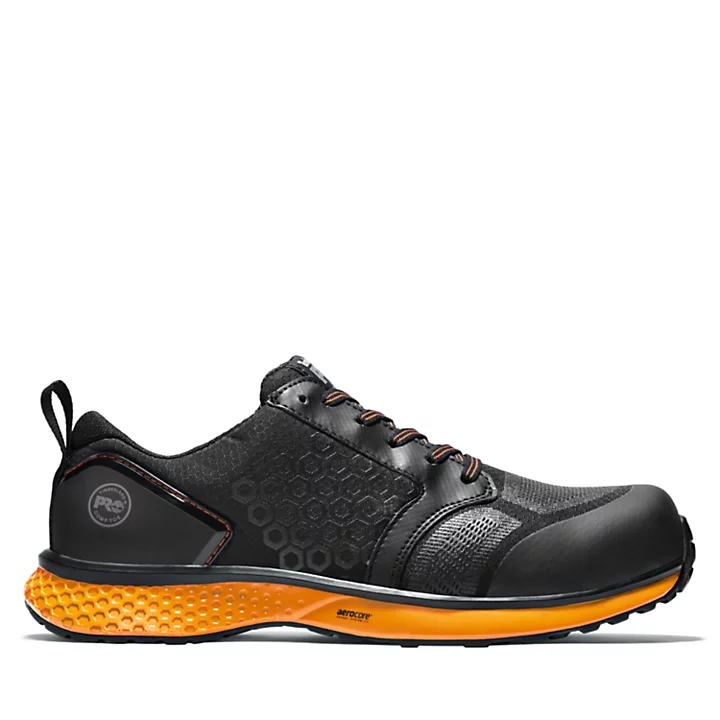 The Pro Reaxion's primary purpose is safety. But you could pair it with your denims and create a style statement too. Thanks to its bright orange outer-sole.
The Pro Reaxion retails for $130.