Bigger is sometimes (dare we say, usually) better. But how big can you actually get? At CES 2020, Samsung just blew over any competition and presented The Wall. The 292-inch TV may require you to remodel your house or buy a new one that fits the behemoth.
On the bright side, it's good to hear that The Wall is not just a one-time show-off. A smaller 219-version was advertised earlier in 2019, however it was now at CES 2020 that Samsung revealed the real beast.
About the size of a theater screen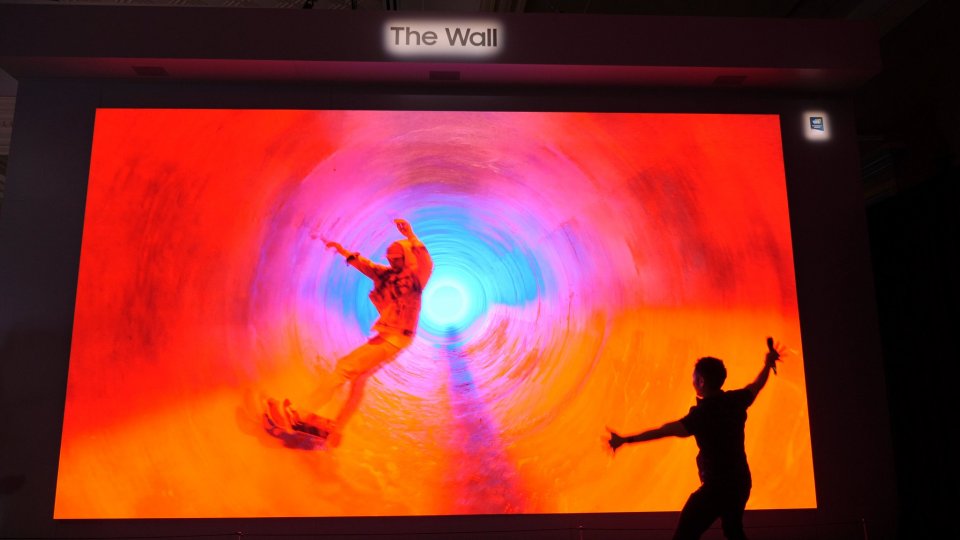 The create the giant, Samsung used MicroLED technology. It basically consists of tiny LED blocks that were put together LEGO-like to create the dazzling screen. The best part? Using this technology, there isn't really a limit to how big a TV can get.
The price? Over 100 Grand
While this is only speculation, it is expected for The Wall to be available for roughly $130,000 and drop to the market sometime in late 2020. If the price feels steep, you may want to downgrade to the smaller, $92,000 98-inch flagship featuring 8k resolution and bezel-less screen.
Want to see more? Check out this video made by Samsung when the concept was initially advertised: