Sneaker Luggage – A Must Have
I worship my shoes. I mean, all of them. Including my flip-flops, sneakers, boots etc. To me, that is easy to understand, a man's quality, prosperity, lifestyle and first impression are all hiding inside them. It's actually this why I stumbled upon this fashion blog at first, the weekly 5 sneakers series. In my humble opinion, alongside with the perfume he's wearing, his beard, if there's any and his tie or bow-tie, the shoes mean much more than they reveal. Think of this whenever you decide to buy a pair, any pair, of any kind.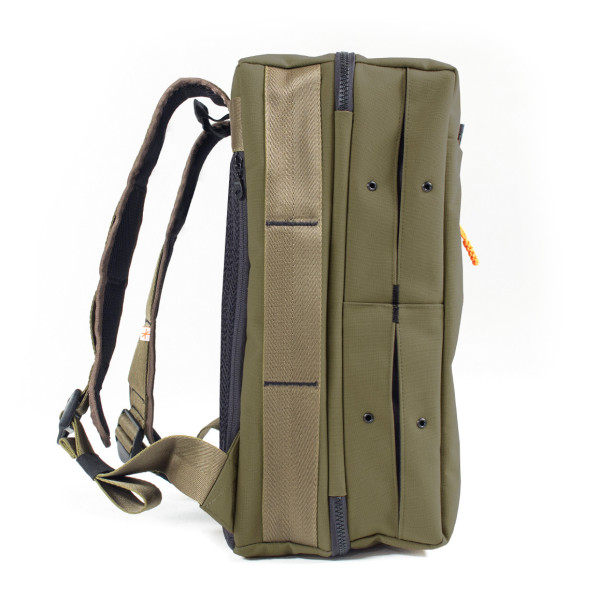 So why the idea of having a luggage made especially for your sneakers is a must have? That has a simple answer, folks. You wouldn't want to carry the engagement ring in your pocket, right? It could look less special when that moment comes. It's the same with the shoes. The moment they come out after a long trip, you want them to be still in perfect shape. So, ultimately, if you respect your image, the way others think of you, then you need one. Don't forget that traveling days are right upon us, so what a better moment for your sneakers to feel appreciated for what they really mean to you ?
The Shrine Comes In Your Aid
The Shrine "Sneaker Luggage" Holiday 2015 Collection is comprised of three core bags. Each one can fit one or two pairs of sneakers. Also, there is plenty of room for a few outfits and dedicated spaces to accommodate computers or handy necessities, such as headphones. The bags look made with professionalism and care, just like you would expect from your sneaker luggage to be.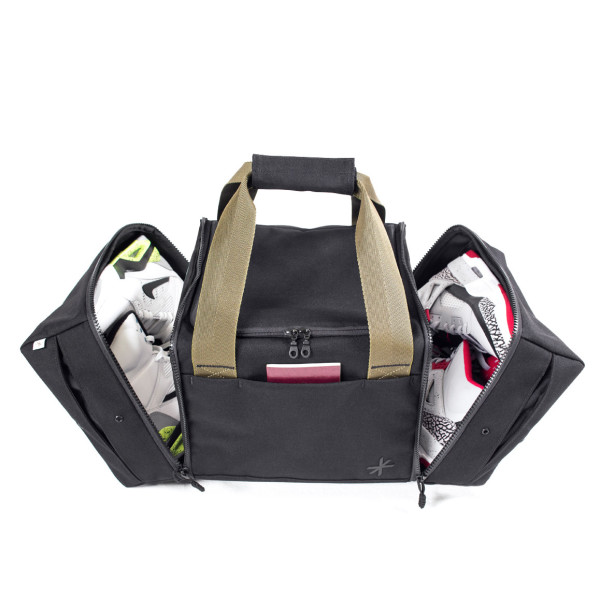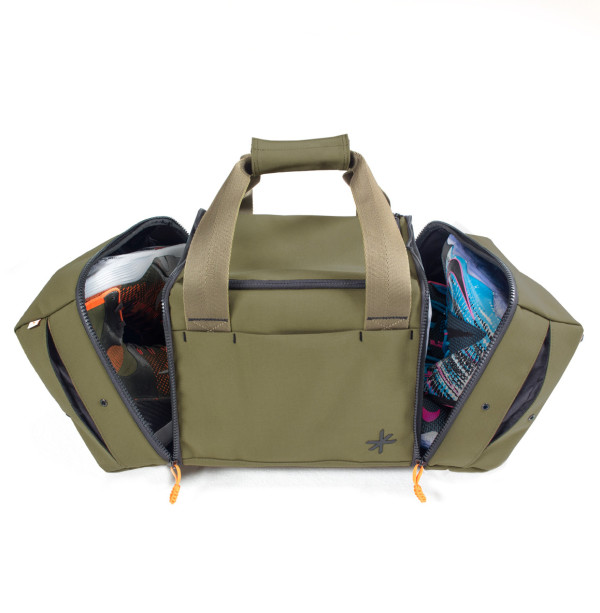 Take a look at them and imagine yourself carrying one around. To me, that comes as natural and you shouldn't have any doubts either way. It is a good moment to buy something of great quality for yourself, after all, you more than deserve it.