Single Malt. Scotch Whisky. These four words are enough to get any man, or whisky connoisseur, excited. Ardbeg has taken the excitement a level up by announcing the 25-year old Single Malt bottle. The brand's oldest release yet.
Collector's Item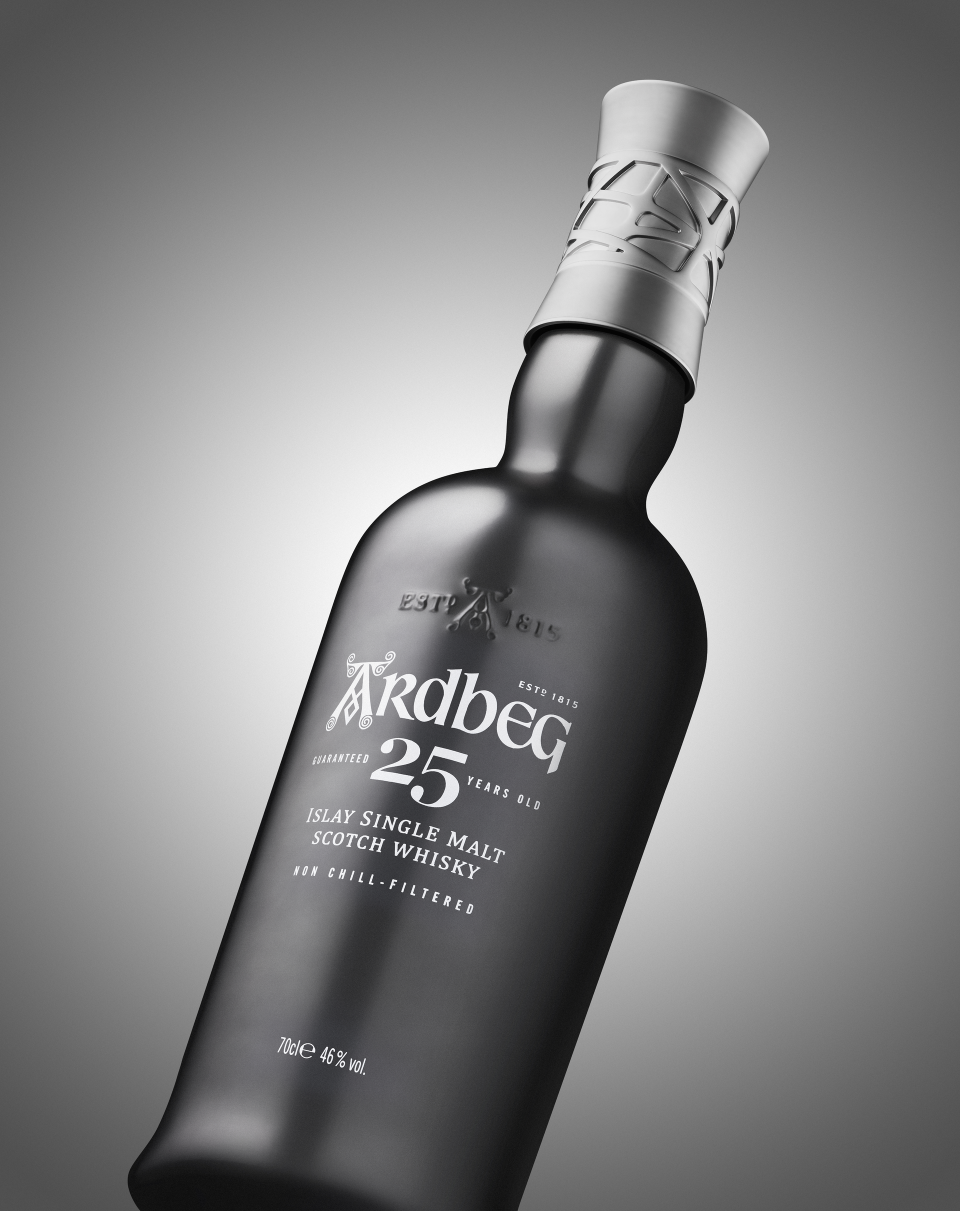 With Ardbeg, the taste and sophistication of the alcohol needs no special mention. It is always good. What caught our attention was the beautiful, black bottle that the very old whisky rests in. 
The body of the bottle is dressed in an eye-catching gunmetal finish. It is just a pleasure to look at. Imagine the pleasure that will come from actually drinking the single malt.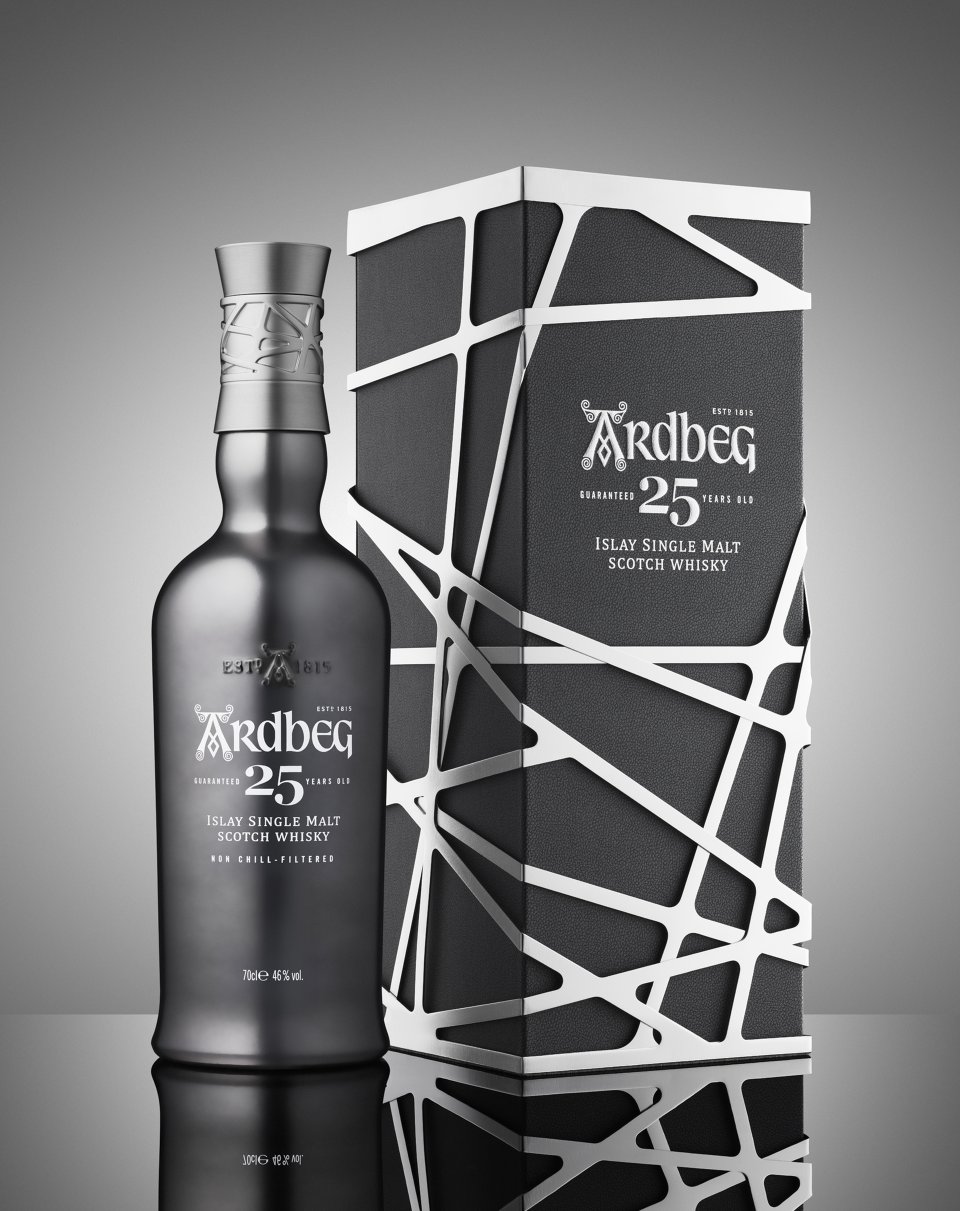 Another highlight of the packaging is the outer box. It is finished in a similar gunmetal aesthetic with intricate metal work that represents the brand's classics knot-work.
A Rare Distillation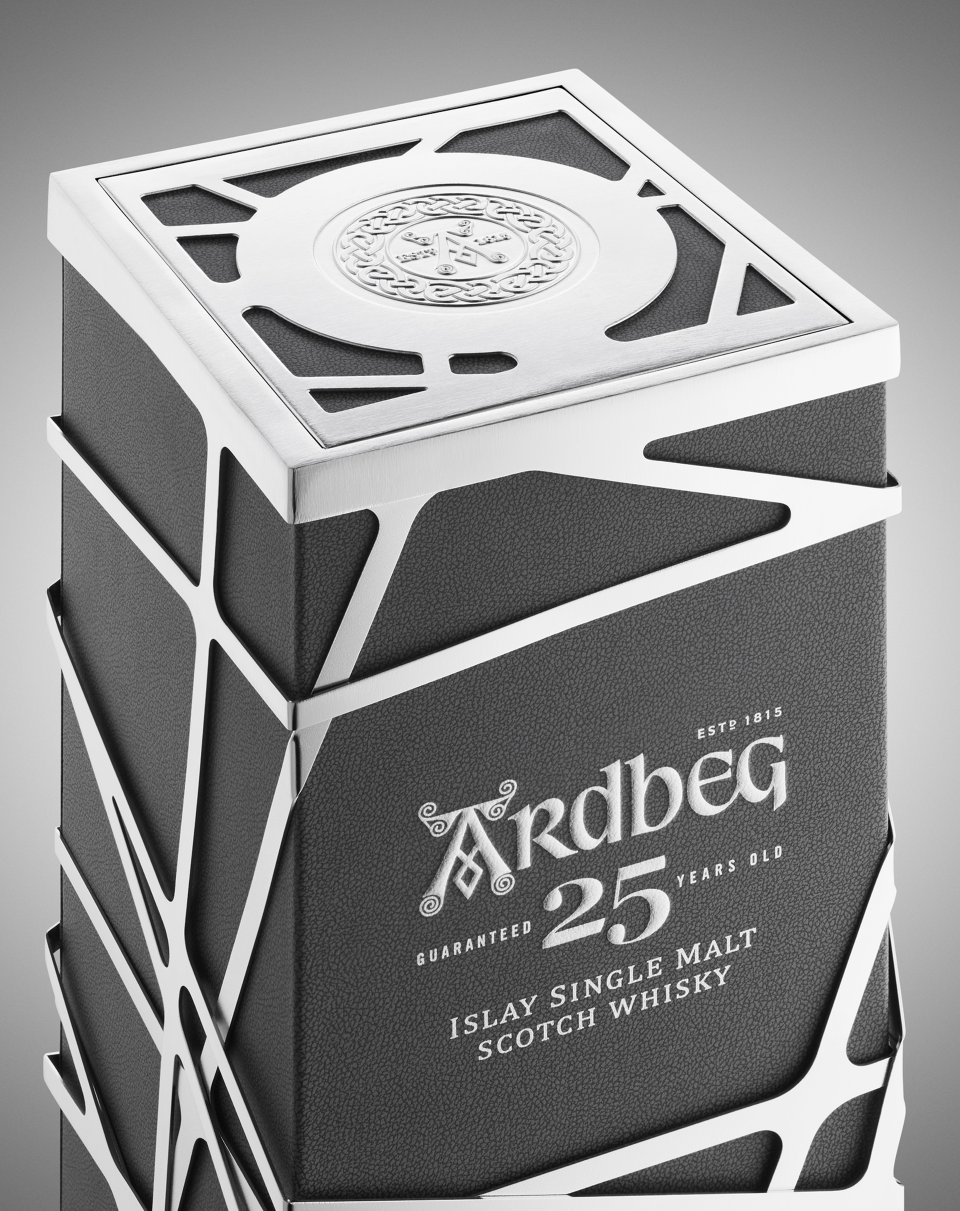 Ardbeg is known for its rare malts. But the 25-year old is the rarest of them all. The whisky was distilled in the 90s – last millennium. The distillers believe that a special spirit deserves a special, limited release.
The taste is rich, creamy, with the right hint of smoky. A single sip of the oldest Ardbeg may make you feel like an aristocrat. A true connoisseur.
The 25-year old Ardbeg retails at $850.