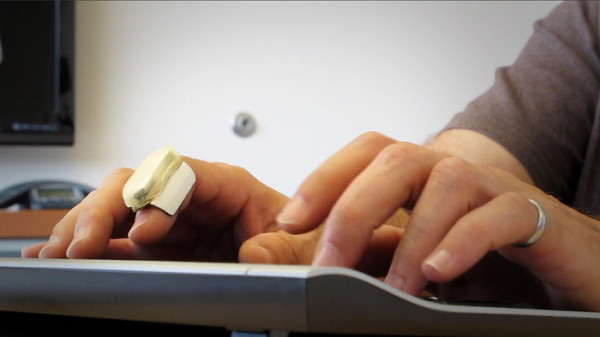 Mycestro™ is a 3D mouse that fits on the index finger and allows you to control your computer with hand gestures and mouse functions.
With an estimated release date between October and November 2013, a mouse-free life is just a few months away. This cute little gadget can very well become the exterminator in our mouse story, since it has revolutionary potential. No more trying to fit your mouse in uncomfortable places in situations when using something more accurate than a touchpad is imperative. The Mycestro allows you to control your computer elegantly. Being extremely light, the 3D finger mouse is comfortable to wear and does not inhibit typing.
Its internal battery will last for up to 8 hours, and can be charged via USB. Range: up to 30 feet.