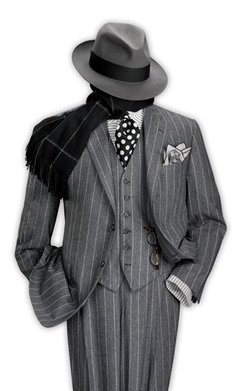 Every mall has dozens of stores that are dedicated to helping women accessorize their outfit with jewellery, shoes, hats and more. When it comes to men's fashion however, accessories can feel a little like an afterthought in the retail world. Which is probably why many men don't give accessories much thought.
Fashion is an expression and extension of personal style. Just as you accessorize other things that matter to you such as your car, or your home, so too should your outfits receive the same kind of panache. Accessorizing isn't just for the special occasions in life either, it can be a cool way to change the look of your wardrobe and experiment too.
If you want to skill-up when it comes to your fashion sense, we've put together some tips to help men avoid the mess and dress for success, whether for business, casual or formal events.
Classic and Sport Time Pieces
The reason that they sell fancy cases for men's watches is that owning more than one is a really good idea. Whether you are a business person or not, having more than one watch is a fundamental need not just for a fashion statement, but also from a functional prospective.
The sports watch that you wear while scuba diving on vacation is not the same watch you likely want to wear to the office.   The hot temperature conducting metallic watch is probably not the best choice if you plan to take your workout outdoors.   And then for formal, special occasions where you really want to impress someone, you have your expensive, designer watch; it's ideal for everything from first dates to job interviews, weddings and everything in between.
Build a collection of precious, semi-precious and durable outdoor and underwater sports watches to ensure that you have one for virtually any activity and any outfit that you put together.   It's also a great excuse to buy one of those fancy storage cases that your friends already have.
Functional and Fun Eyewear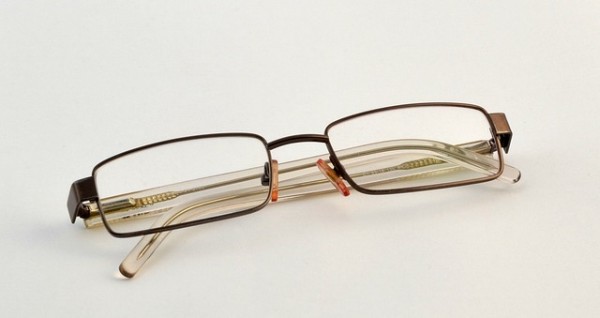 Your eye glasses are an opportunity to accessorize and add extra fashion punch and personalization to your outfit. If you wear prescription eye glasses, you may have one or two different pairs (because everyone has at least one back up just in case). But why should you limit yourself to only two frames when there are so many unique designs to choose from?
For both prescription eyewear and recreational sunglasses, purchase a selection of different looks that you can mix and match with outfits. Looking for a serious, confident and stylish appearance at work? Opt for a square metal frame or black frame that has classic appeal, and one that can be worn with business attire and casual, taking your look from the office to evening meetings or appointments.   For a night out, choose something with a transitional lens that can be worn outside for al fresco patio dinners and cocktails as well as inside, when the party moves indoors.
While everything doesn't have to match (mixing metallic finishes and styles is a true sign of a fashion hipster) ensure that your eyewear doesn't clash with your other accessories, which can include your watch and cell phone case.
[adsense300gray]
How to Choose your Shoes
If you are a guy, there was probably a time where you got away with having two pairs of running shoes; your day to day variety and your performance or athletic sneakers. The average man (according to recent polls) owns about twelve (12) pairs of shoes and while women are more selective and prolific their acquisition of footwear (the average woman owns 20 pairs of shoes in North America) having viable options is a good thing, if you want to create the right look.
Brown longwing shoes are a must for men who wear semi-formal to formal suit attire regularly. They are better suited to evening wear and are a staple of the male wardrobe. Black cap toe oxford shoes are another essential style that can be worn with dress pants only (don't try to pair them with khaki's or dress pants).   If you love ordering the latest European styled tailored suits, make sure that you have some high polish black shoes to go with them that have the same stylish detail, like Monk Strap designs or a great textured style.   If you are a khaki and golf shirt kind of man, traditional oxblood or chocolate brown penny loafers are your day-to-day go-to shoe that can also be worn with jeans.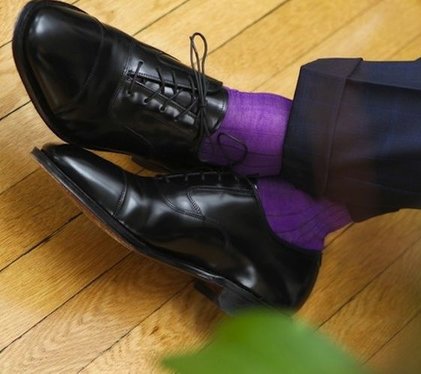 The Rules of Belt Spelt Out
There are only two rules when it comes to selecting the right kind of belt to wear with your outfit. The first rule is that the belt has to fit. If you have gained or lost weight and need to make an adjustment to your belt, take it to a shoe and leather repair location, where they can professionally punch a new hole or two in your belt. When you attempt to DIY your belt with home tools, the result is never good, and it can scratch and damage an expensive good quality belt.
The second rule is that your belt must always match your shoes. Always. There is never an exception to this rule (trust us). Tantamount to wearing socks with sandals, or white socks with black shoes, a black belt with brown shoes is on the top ten list of fashion faux pas for men and women.
Take some advice from men who have mastered their wardrobe style with accessories and managed to save money doing it; shop off season. Look for great fashion and accessory deals in January and February, as well as the end of the summer which are peak periods for sales, helping you save and look great too.
Author: Nicola Reynor is a passionate blogger who loves to blog about fashion, beauty, travel, health, fitness, wedding and lifestyle trends. When in leisure time, she prefers to spend time in traveling with friends and family. Connect with her on Google+ and Twitter.