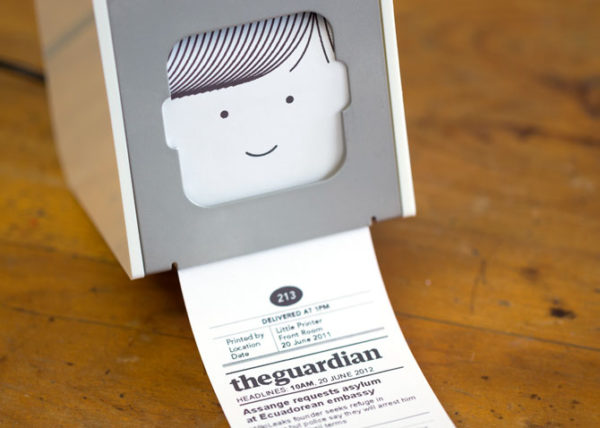 This little helper is the cutest little printer that ever printed. Equipped with a creepy smiling face and wireless connection, this bad boy will print the hell out of those lists you need or out of that news you really wanted to read on paper instead of a screen, thus killing a few trees in the process. You jerk.
Connect it to the Web, subscribe to your favorites and get them gathered and delivered on paper at the press of a button, creating your very own mini personalized newspaper.
It is available for preordering starting from today.