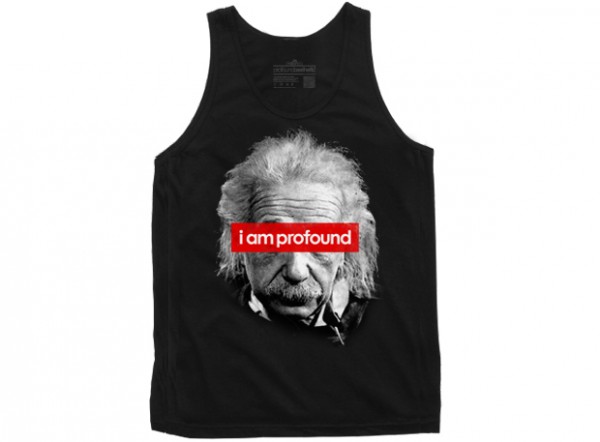 Imagination is more important than knowledge. For knowledge is limited, whereas imagination embraces the entire world, stimulating progress, giving birth to evolution. It is, strictly speaking, a real factor in scientific research.

Show your hipster-scientist side with this black tank, featuring Albert. Yes, we're on first name basis with Albert. I'm not sure how happy Albert would be with this 'think tank', but we like it. Summertime smart at its best.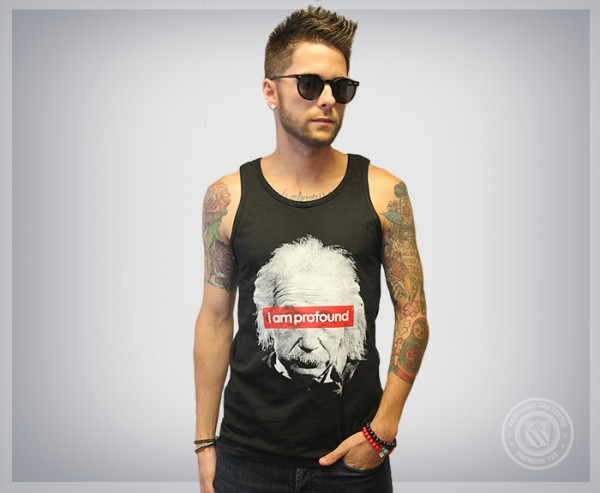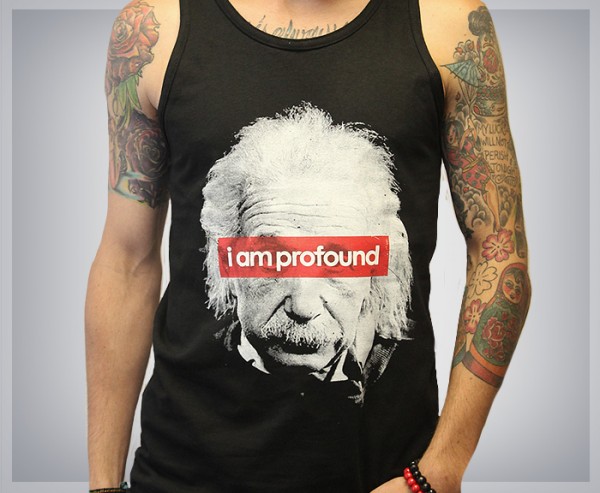 Free shipping in the USA and Canada.