Seeming to have had been there since the beginning of time, carefully placed by forgotten gods, OPEN Architecture's Chapel of Sound is an innovative yet raw-looking concert hall. A valley north of Beijing, China, nestles the peculiar semi-open building matching its stony, almost monochromatic natural cradle. The structure's bold reimagining of an established building typology placed it among the ten projects recognized by the 66th annual Progressive Architecture Awards. It embodies new and provocative ways of thinking about architecture, a never-seen-before progressive approach to a heavily rooted typology.
"The risk that it's taking is to say we can reinterpret the purpose of building types in a day where a lot of these typologies don't make sense anymore. It's a different paradigm than a new opera house—it is looking at an open-air site being an opportunity for a sound experience that anyone can take part in." —Claire Weisz, FAIA
The project will complete by the end of this year.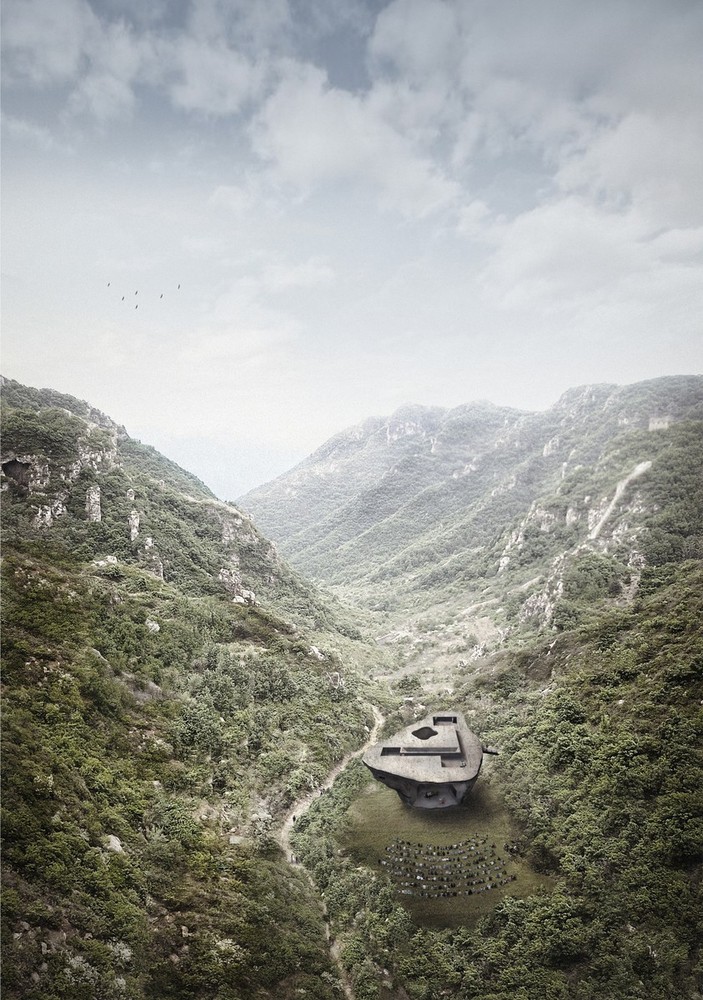 The building is rather spacious and houses an outdoor stage, a semi-outdoor amphitheater, and a viewing rooftop plateau.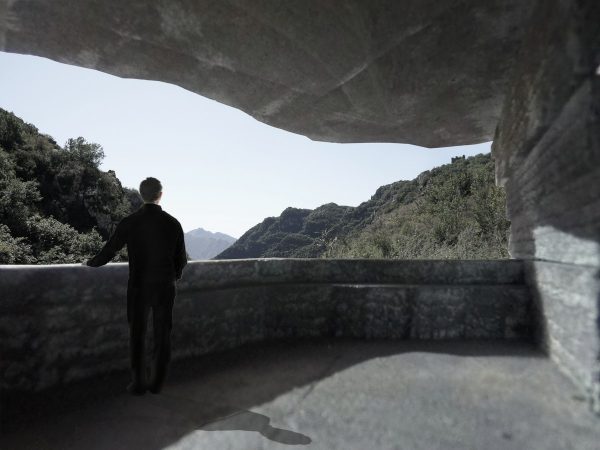 The Chapel of Sound – an architectural marvel inspired by sound
The massive 790 square-meter structure resembles an instrument for sound more than any conventional pattern. The Chapel of Sound was acoustically shaped and perfected to produce outstanding quality sounds. The strategic openings at the top and sides reduce unwanted resonance and allow natural sounds and light to flow in harmoniously.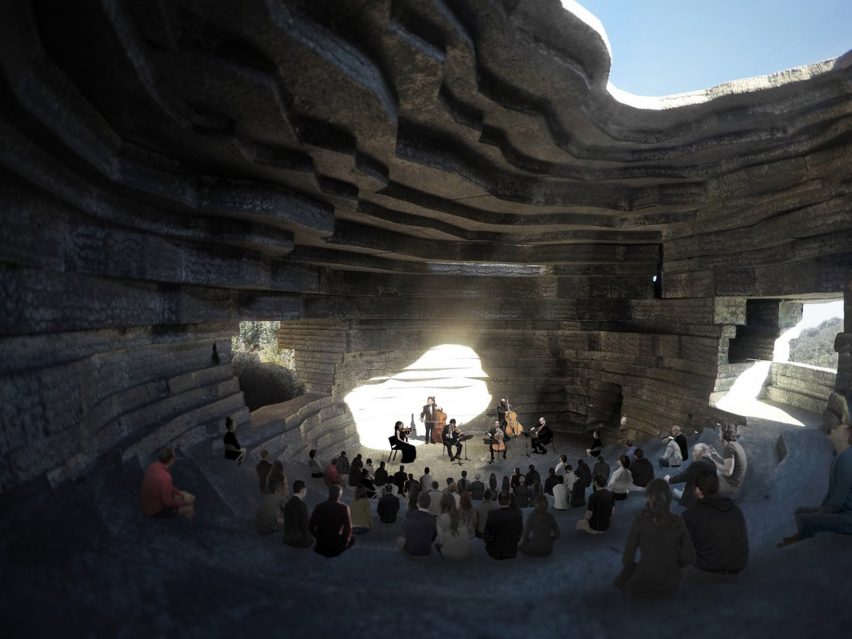 The seating area is almost entirely outdoors, except for the amphitheater. Winding stairs ascend towards a rooftop plateau, where visitors can enjoy the mesmerizing landscape and the nearby Great Wall. The platform also makes for a great place to contemplate that brings visitors in tune with nature.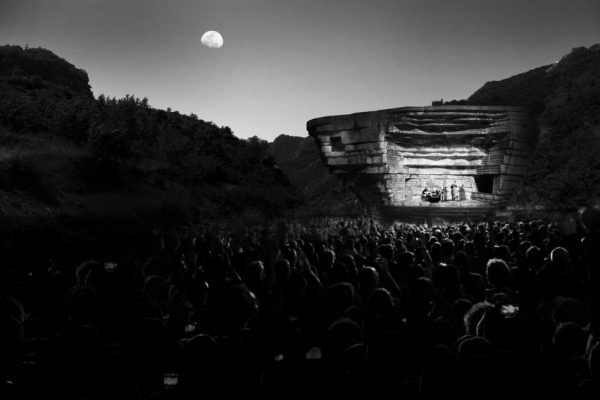 Made out of a mix of concrete and an aggregate of crushed mineral-rich rocks, the strange boulder-like building blends in beautifully with its surroundings. However, the layered exterior intentionally hints at crafty human intervention. The seamless combination of robust, raw rock-like appearance and clever design details makes the Chapel of Sound stand out, so be sure not to skip on this fantastic destination.
Nature's unmatched performance – a perfect place for meditation and reflection
Even when no concert is taking place and the hall quiets down, visitors can still admire the stunning view of the sky and the valley while bathing in the sunlight, the ever-changing natural symphony, and the trickling rainwater. It can be a perfect space for reflection and soul-searching.
"When there is no scheduled concert, no choir or instruments playing, the hall still remains a destination, one at which to quietly listen to the sound of birds singing, insects chirping, gentle breezes rustling through nearby trees, or raindrops on the floor."
The Chapel of Sound does more than just embody a new typology-defying concept; it's different and exciting and also challenges us to rethink our definition of what a concert is.